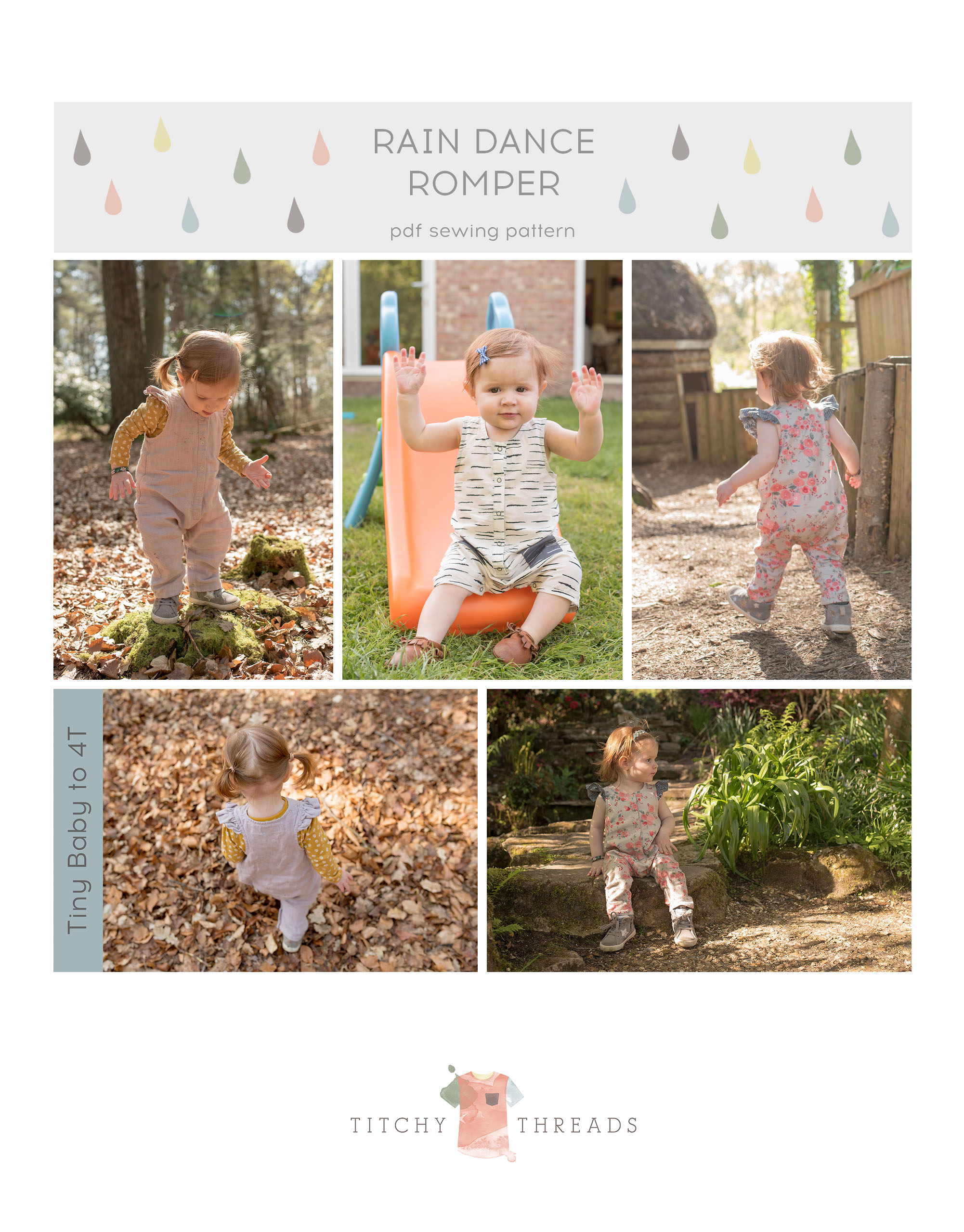 Hello! I am very excited to share that the Rain Dance Romper pdf pattern is now available in the Titchy Threads shop. This is my first release in a while, for a variety of reasons, but you will see many more over the next few months. After making several of these myself, I can't wait to start seeing what other people create with this pattern. There have already been a few tester versions popping up in the Titchy Threads Facebook group (and you'll also find a discount code in there, valid until midnight on Monday 1st of May) and I'll be sharing another post with all the testers' rompers later this week. If you've been following this blog a while then you've probably seen one or two of these rompers but, in case you haven't, here are all the details.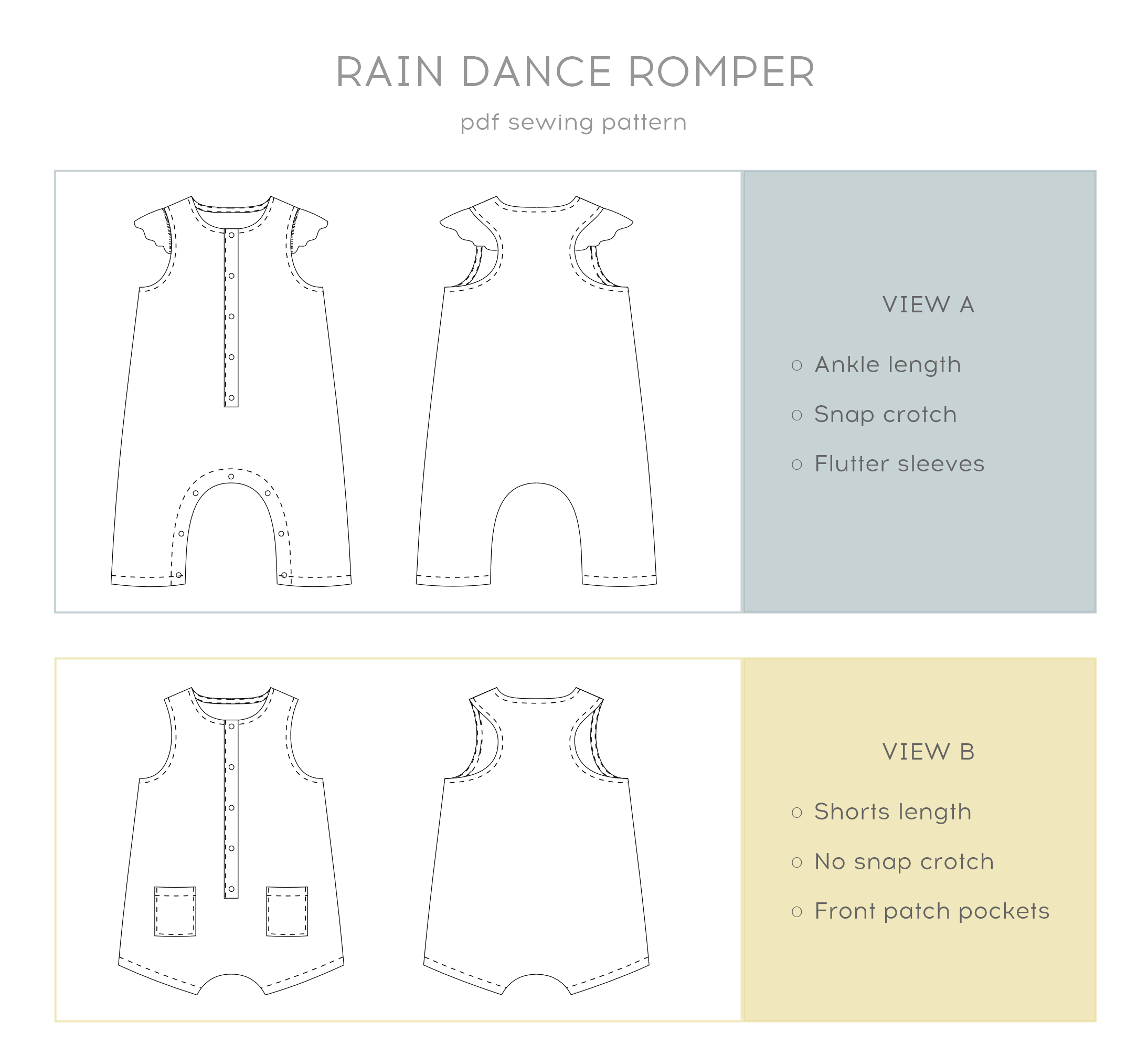 The Rain Dance Romper is a sweet sleeveless romper for boys or girls, available in 12 sizes from Tiny Baby to 4T. It is perfect for any season – bare those baby arms and legs in summer, or layer over a long sleeved tee in winter. There are two different leg lengths and optional extras include a snap crotch, flutter sleeves and front patch pockets.
It was important to me to consider the comfort of babies wearing the rompers, so French seams and bias bound armholes and neckline are included give a clean finish on the inside. I give extra detail on both of these techniques, and include some tips on ways to adapt the pattern for alternative methods. If you've used one of my patterns before then you'll notice in this pattern that I've changed the tutorial style. You've still got the detailed step by step tutorial but I'm now using illustrations instead of photos.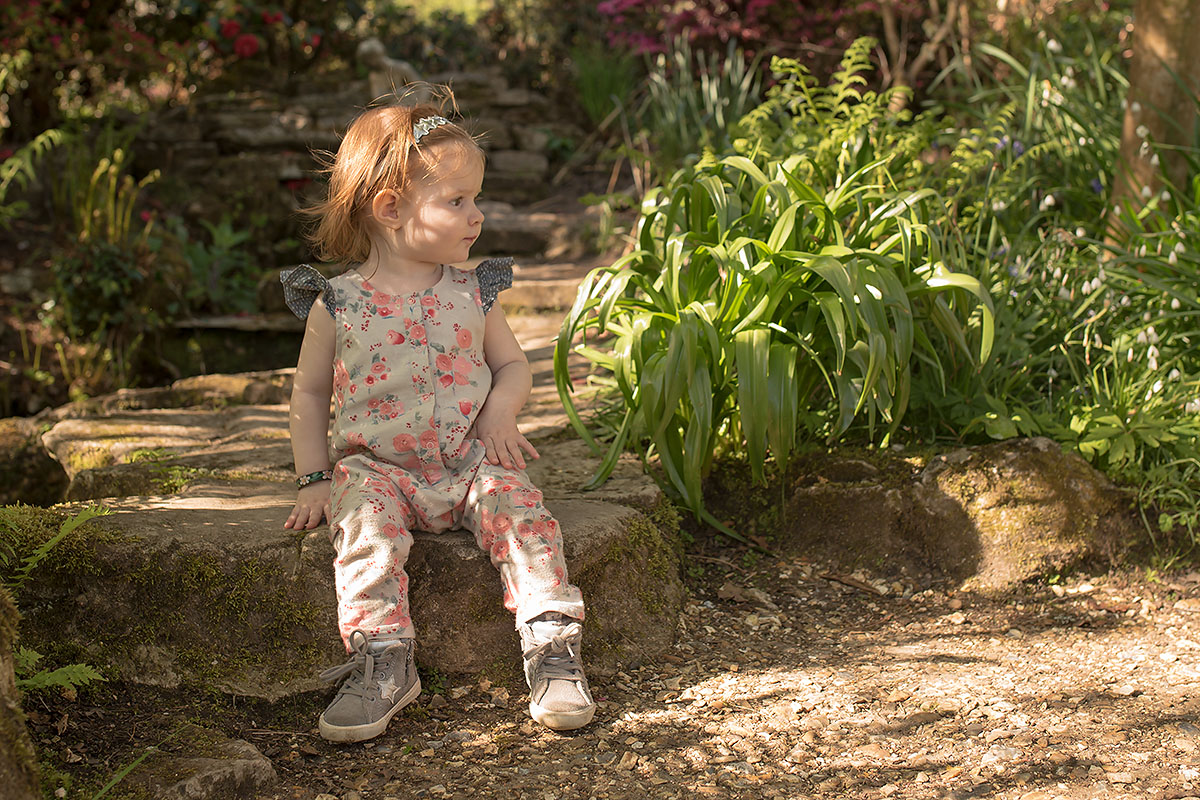 The romper above was made with a beautiful Nani Iro brushed cotton twill that I bought from Miss Matatabi last year. She doesn't have it anymore unfortunately but the fruity pocho collection uses the same base fabric. I added a bit of contrast with some spotty chambray for the flutter sleeves and a soft pink lawn for the bindings. We had some beautiful weather just before Easter and Willow was able to wear her romper without a layer underneath for the first time in months.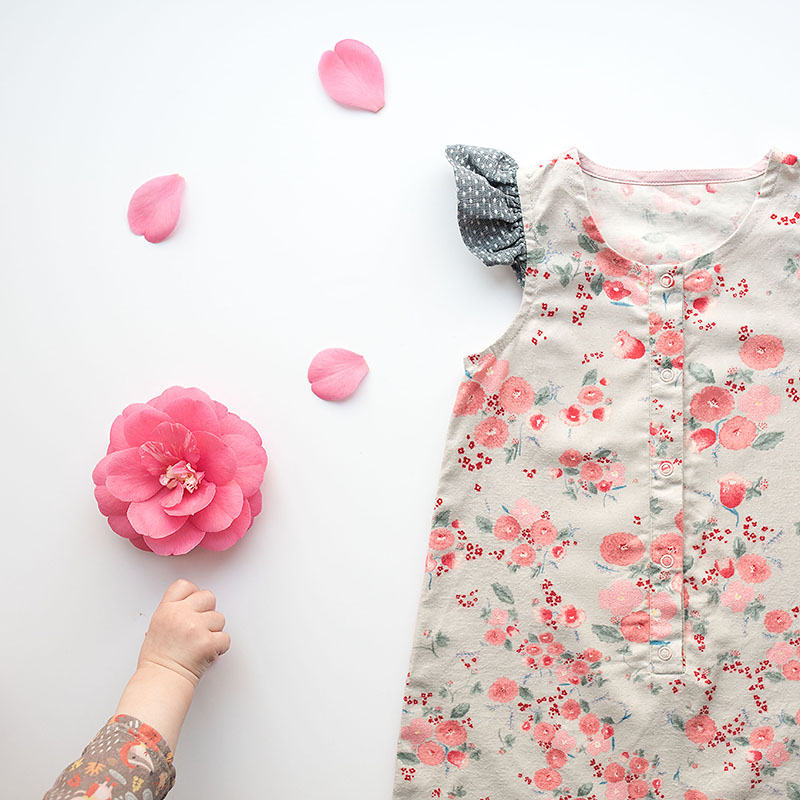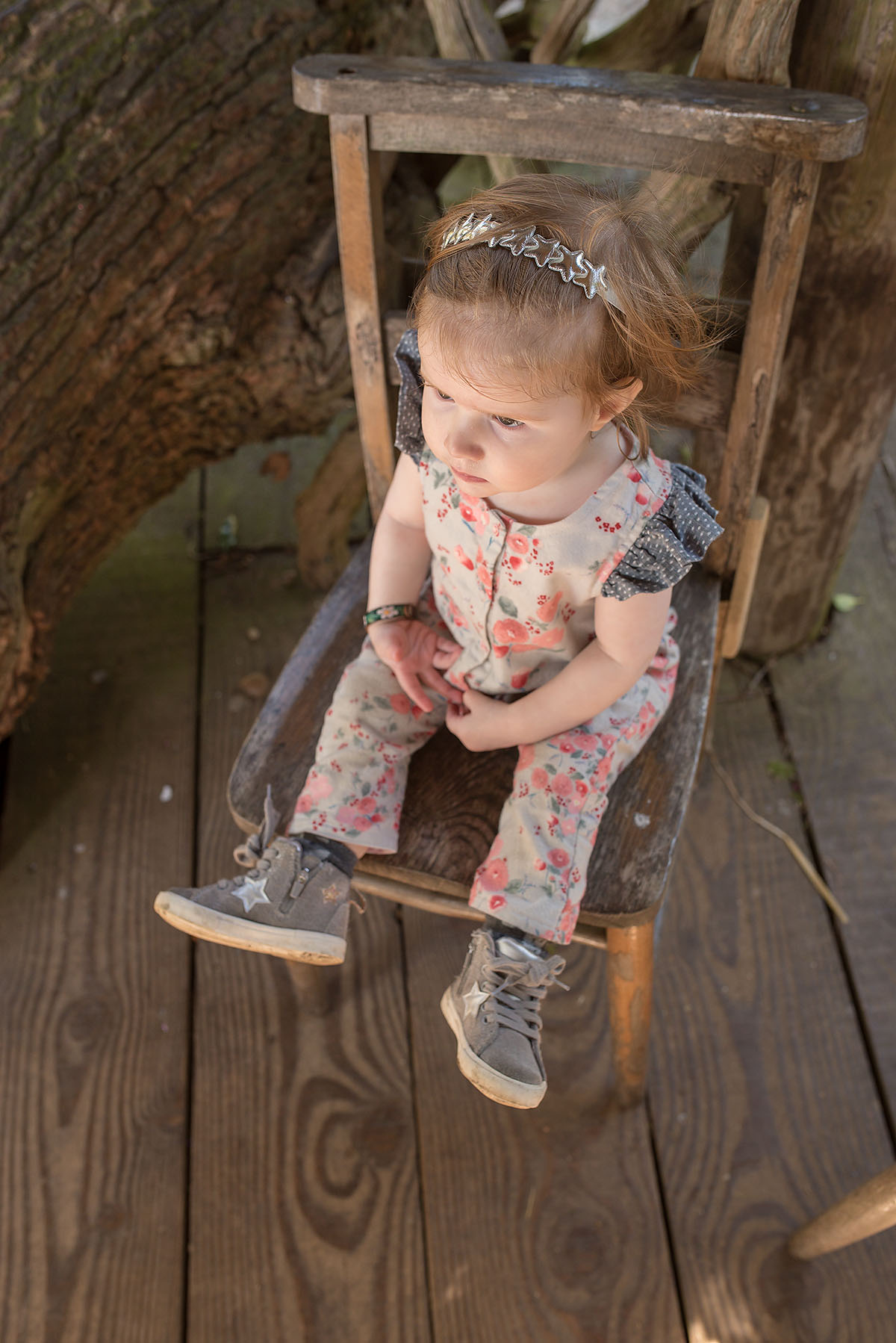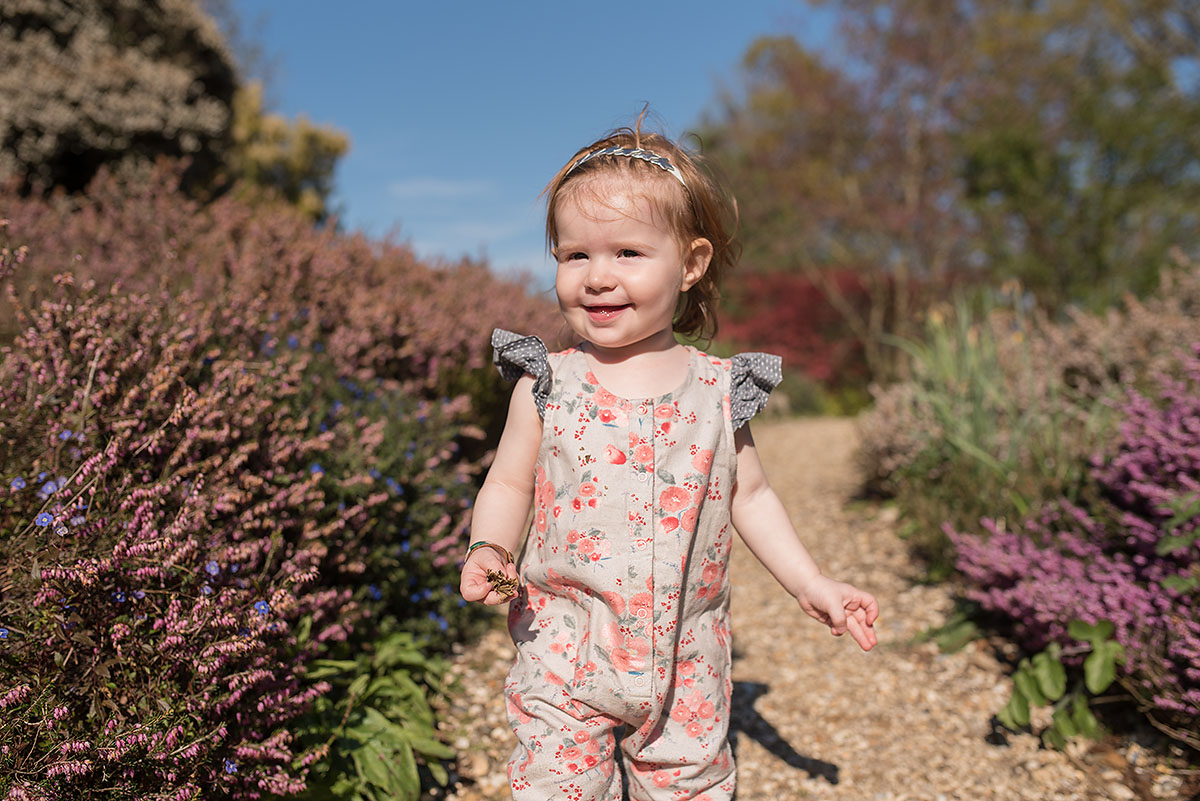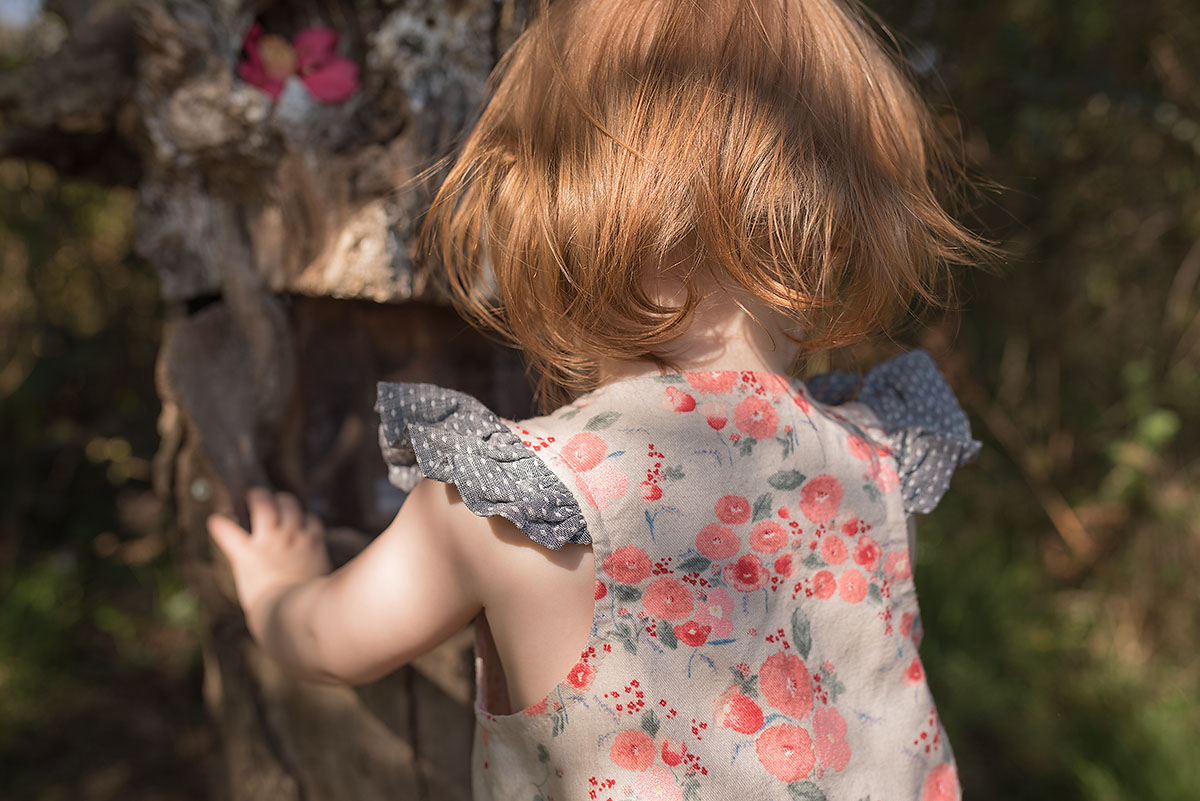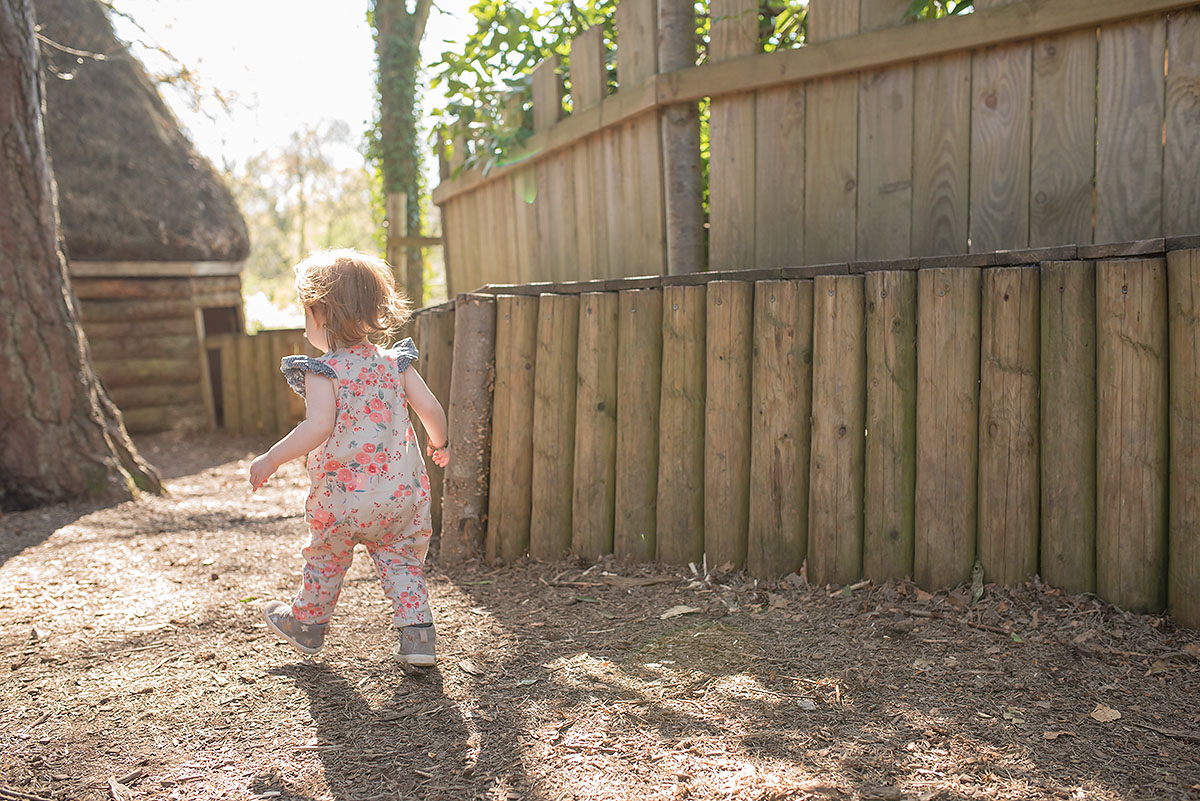 The other ankle length romper on the cover was made using a linen from Merchant & Mills. I bought it in person from Ray Stitch so I can't remember the exact colour but it's on of the European laundered linens. If I had to choose a favourite, I think this would be it – this pattern works beautifully in a soft, drapy linen.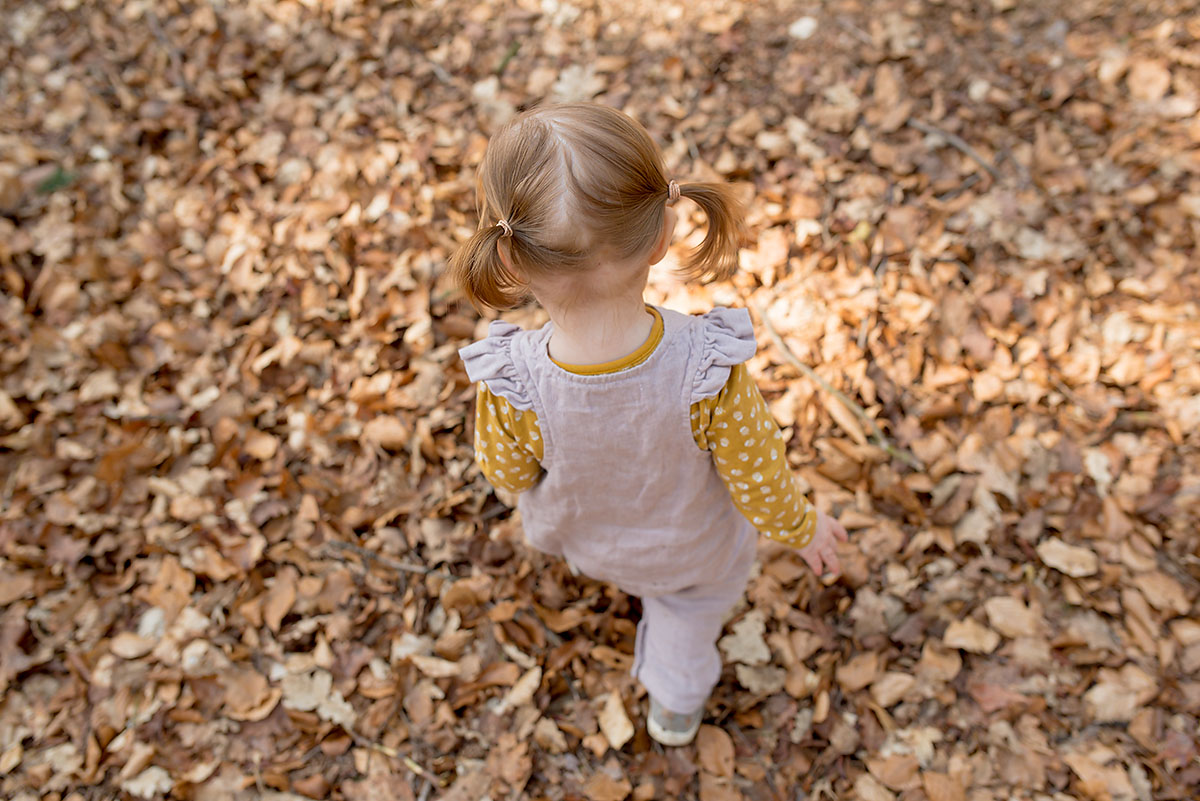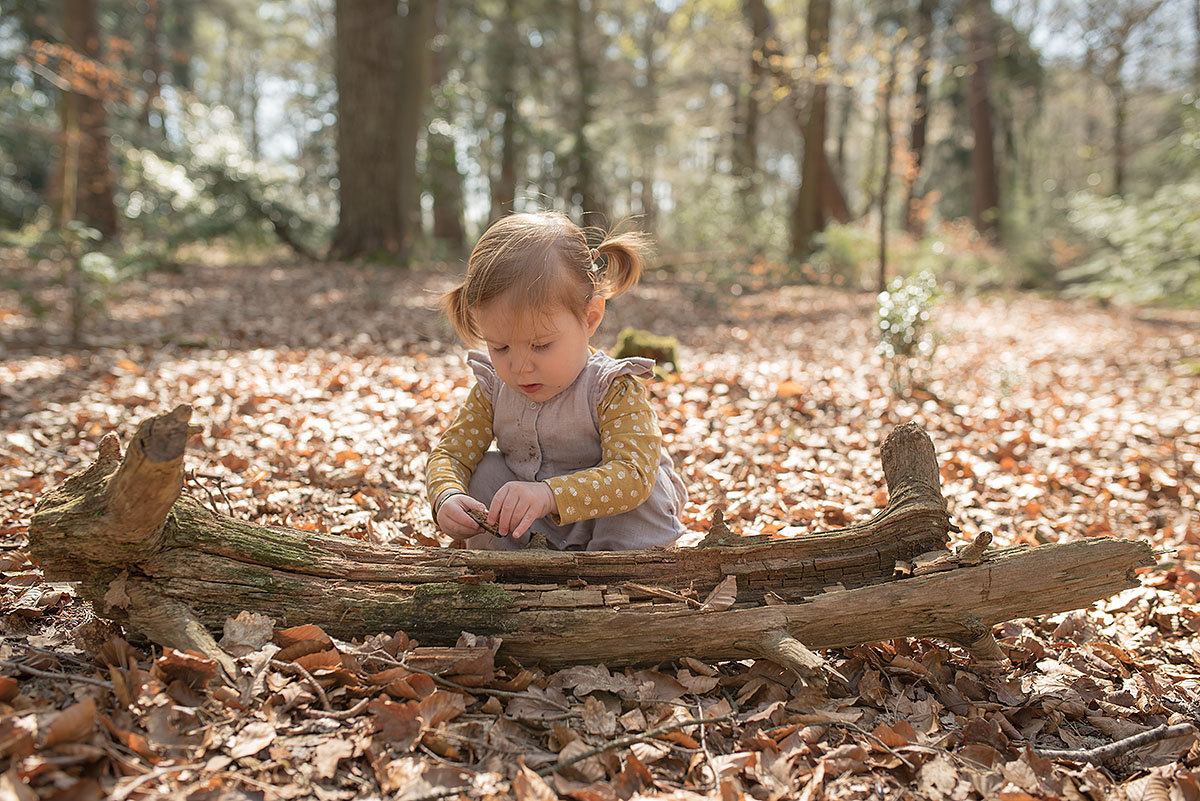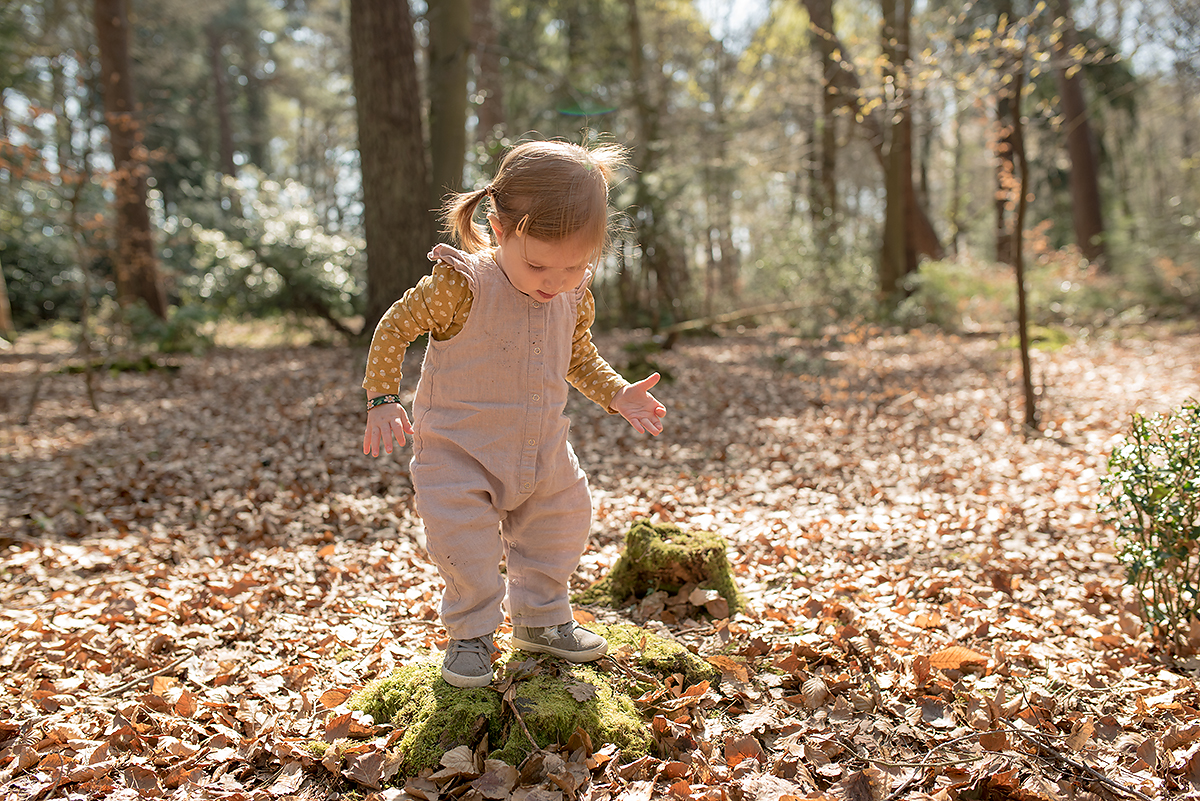 The final romper on the cover is a shorts length version, made from some gorgeous Atelier Brunette cotton lawn, which I bought when we visited their shop in Paris during Sew Social. I was drawn to the two opposites and bought both together, using the darker print for the pockets and bindings.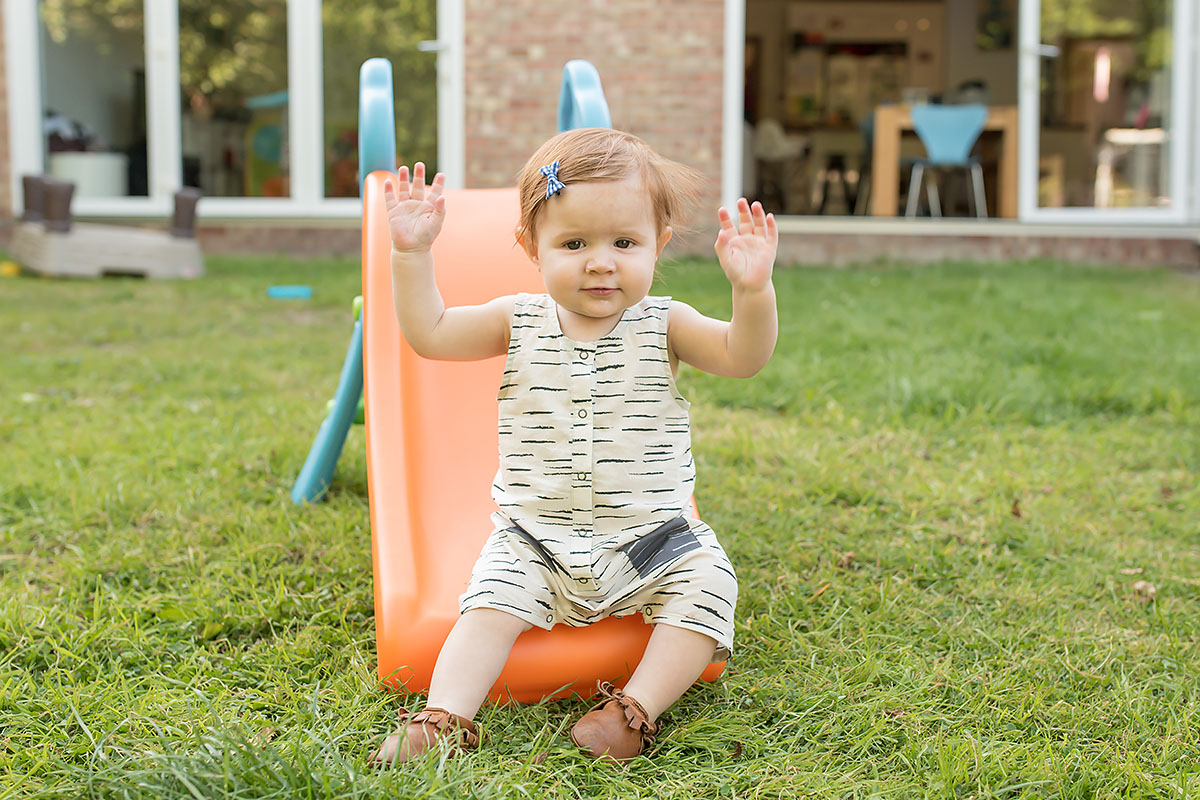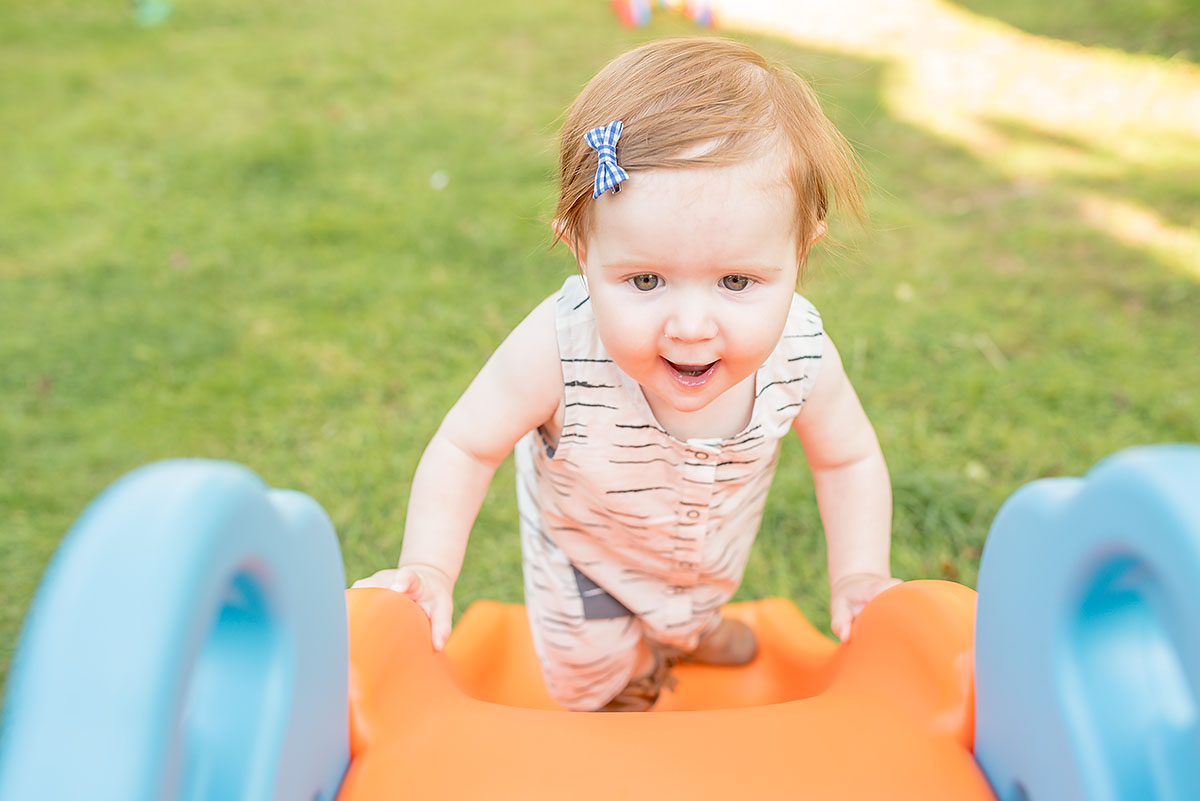 I've made several of these rompers since Willow was just a few months old, and they're still one of my favourite things to dress her in. I've previously written about the Rain Dance Romper here and here. The photo below includes most of the rompers I've made, it's fun to see them all together.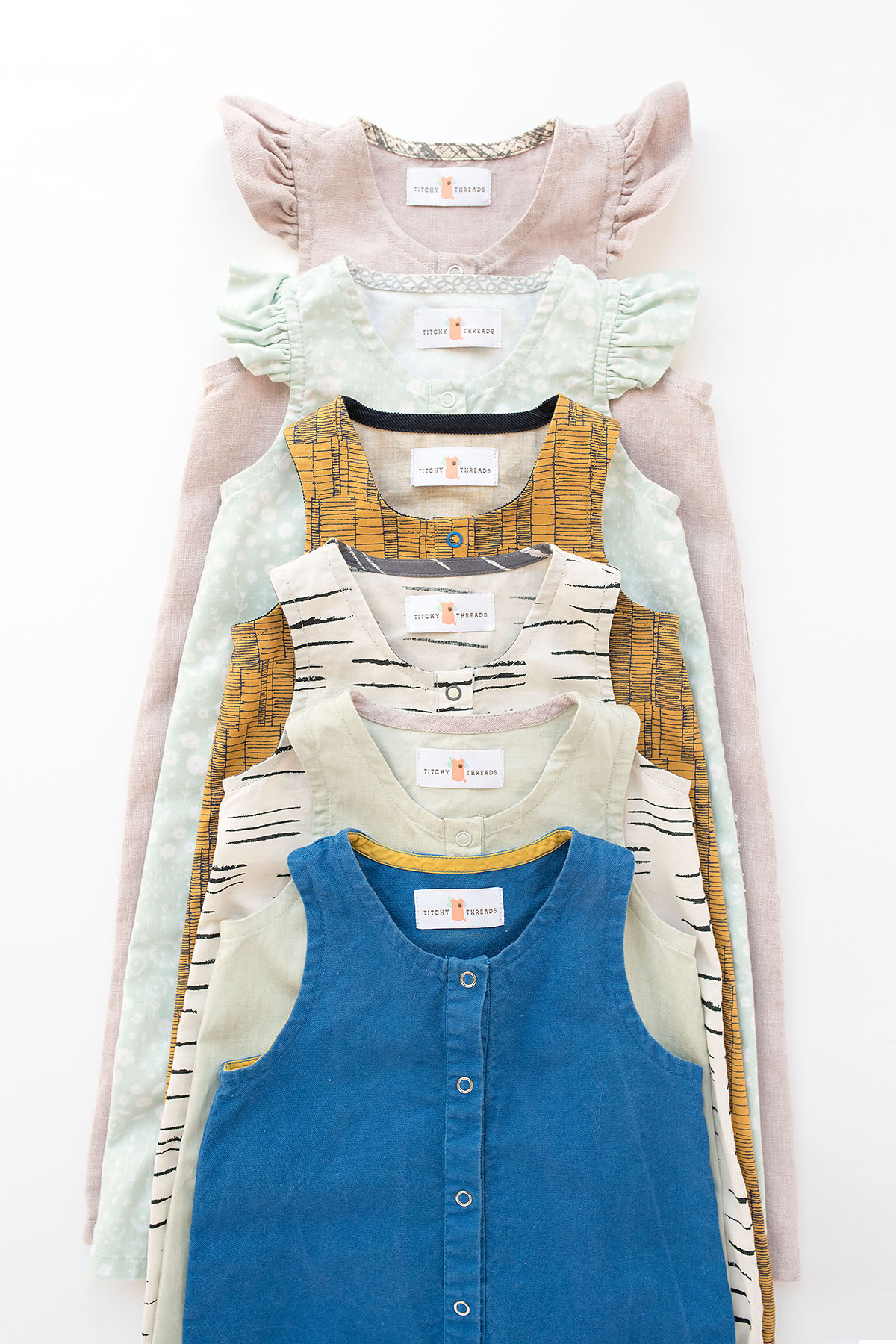 I am going to do a sew along for this pattern a little later in the year. Until then, you can find the pattern in the shop and if you'd like some inspiration or extra support then join the Titchy Threads Facebook group. I'll be back later in the week with all the amazing versions my testers made.