The Small Fry Skinny Jeans Pattern Tour kicks off today and today's guests have certainly made sure it hits the ground running. For the duration of the tour (until the 15th of March) you can get 20% of the pattern – use the discount code TOUR20. You can buy the pattern here.
First up we have Brienne from Handmade by Brienne. I only discovered Brienne's blog recently but immediately fell in love with her unique style and gorgeous colour combinations. She was one of the latest team of guest posters for the KCW blog where she shared some really interesting and thought provoking posts. I absolutely love these jeans she's made for today!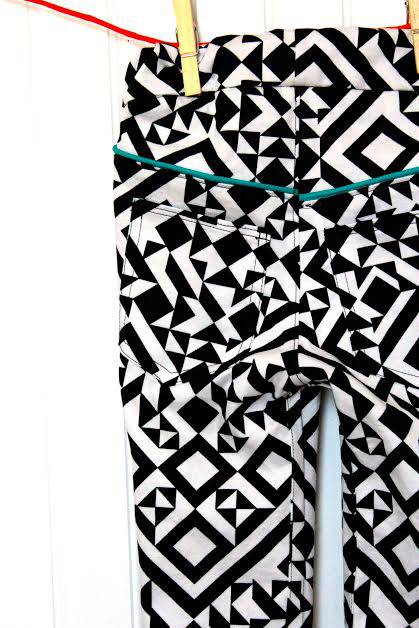 Karly from Paisley Roots is one of the most genuinely lovely people you could hope to come across. On top of that she is amazingly talented and just won the last season of Project Run & Plan. Her signature look even featured a pair of Small Fry Skinny Jeans. She has five children and manages to find time to sew fantastic outfits for all of them and for herself – and design patterns too. I can't wait to read more about the jeans she's made for today – and how amazing is that backdrop?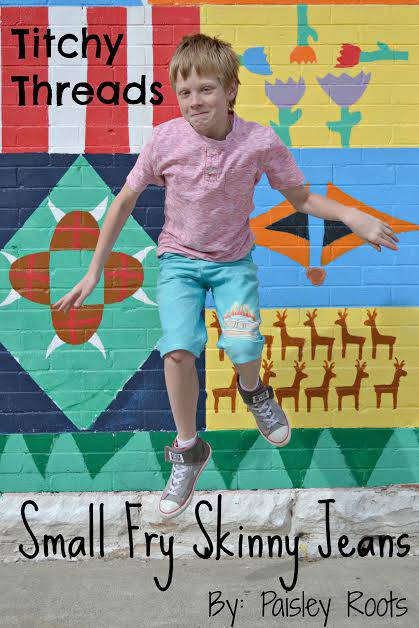 Today's last guest is Rebekah from RebekahSews. Although her blog is very new Rebekah is already well known for her amazing clothes and the beautiful pictures she takes of them. I was very lucky to have Rebekah as a tester for the skinny jeans, where she sewed up a pair for her adorable baby girl. Today it looks like she's outdone herself and made some for each of her three children.