This weeks Twisted Tuesday guests all have their own unique style that I absolutely love.
First is Erin from Hungie Gungie, who blogs with her equally talented sister. Their recent STYLO features (one and two) were so fun and perfect for the high fructose theme. I am always inspired by Erin's makes – how stunning is this dress. Occasionally she will throw in something unexpected as well, like this adorable flamingo. As you can see, Erin used the basic version of the tank and turned it into the cutest dress. She is also sharing a version of the Twisted Tank, over here.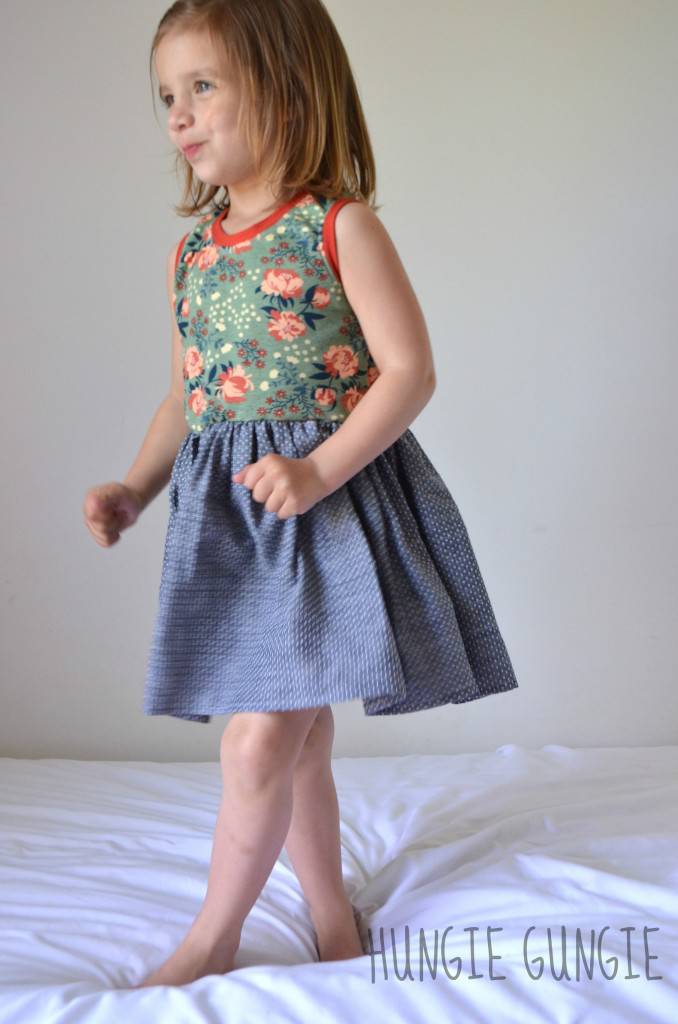 Trine from Groovybaby and Mama has impeccable style and the most amazing taste in fabric. I imagine Trine's family must be the best dressed in Denmark, with everything she makes for herself and her children. Trine has used the basic version of the Twisted Tank and I just love the different mix of blacks and whites in this whole outfit – find out more details here.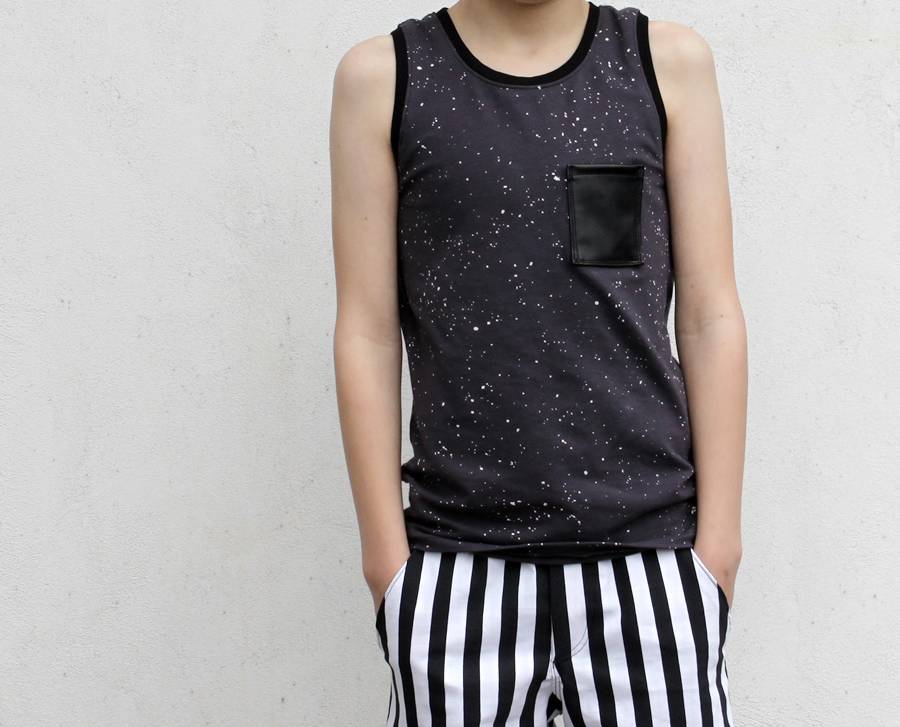 My last guest this week is Maria from La Inglesita, who I was lucky enough to meet in Paris recently. I was in awe of all the beautiful clothes she'd made herself and she sews equally lovely things for her children. Maria also has her own shop, with beautiful fabrics, patterns and really cool extras, like these fashionary books. You can also find some fantastic tutorials on her blog. Today Maria is sharing a twisted set of both trousers and a tank, read more over at her blog here.