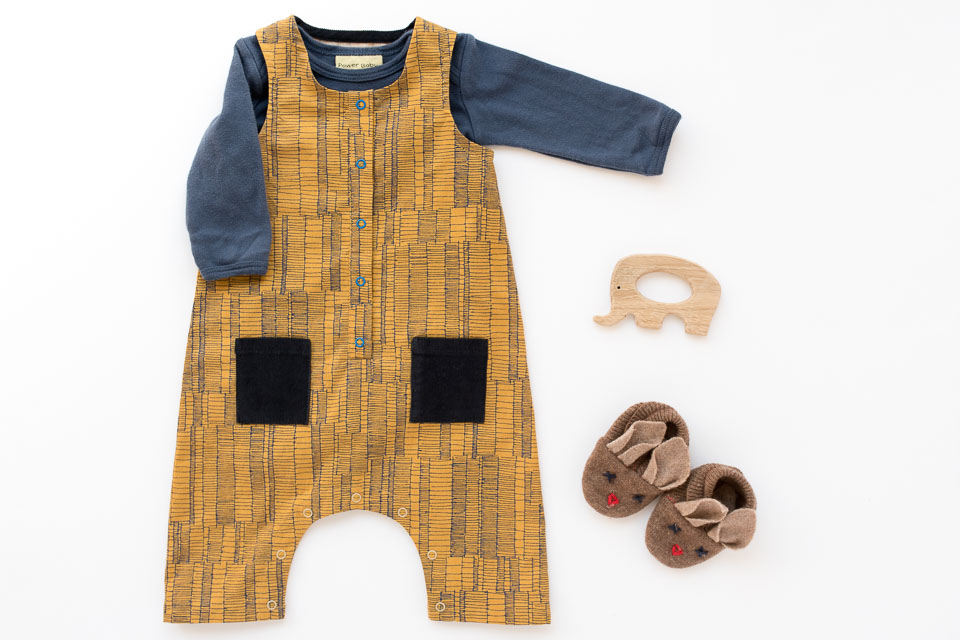 I am so happy to be joining a baby shower today for a lovely blogging friend, Sara from Made by Sara. Thank you to Victoria from As It Seams for organising this. I was meant to meet Sara at the Sew Social London in April but unfortunately she was unable to make it – hopefully we will meet next year instead Sara! You will find several of us are sharing things we've made for Sara and her gorgeous new baby boy. He only arrived on Sunday and several handmade items are making their way to her already. I know how touched I was with the gifts I received for Willow and it's always fun to sew for a small baby.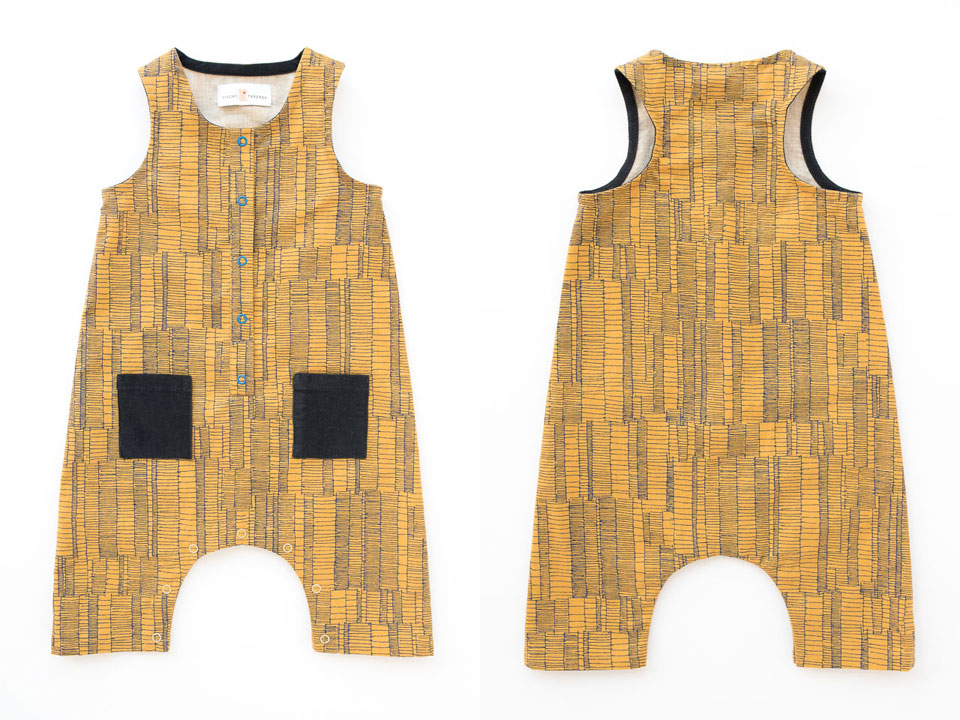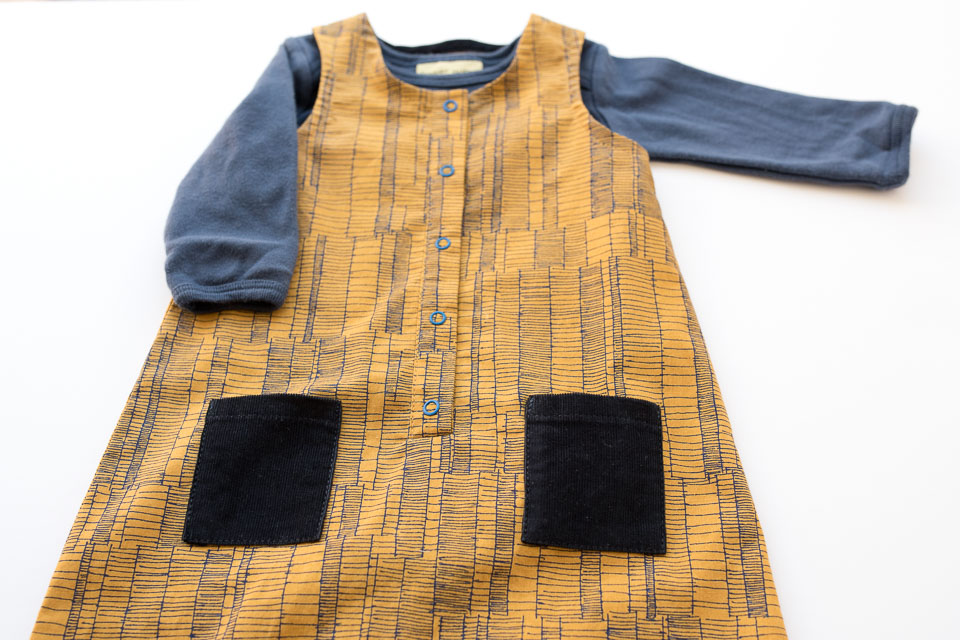 I had a lot of trouble choosing what to sew for Sara, until she commented last week that she wished she could test this romper pattern. The next decision was what fabric to use. Sara has amazing taste in fabric and often uses unexpected combinations that work really well together. I remembered her saying her favourite colour was blue, but I couldn't find a blue in my stash that I was happy with. Eventually I settled on this amazing print from Carolyn Friedlander, Ladder Lines in Yarrow from her Doe collection. I absolutely loved this whole collection and thought this was a great colour for autumn. I used royal blue snaps on the front placket and sand coloured ones for the leg opening. Thank you to the other ladies on this baby shower for helping with that decision.
The fabric for the little pockets on the front is a soft navy corduroy. Who can resist  tiny baby pockets? Not me! Totally impractical but completely adorable. I also used the navy corduroy for the binding on the armholes and neckline.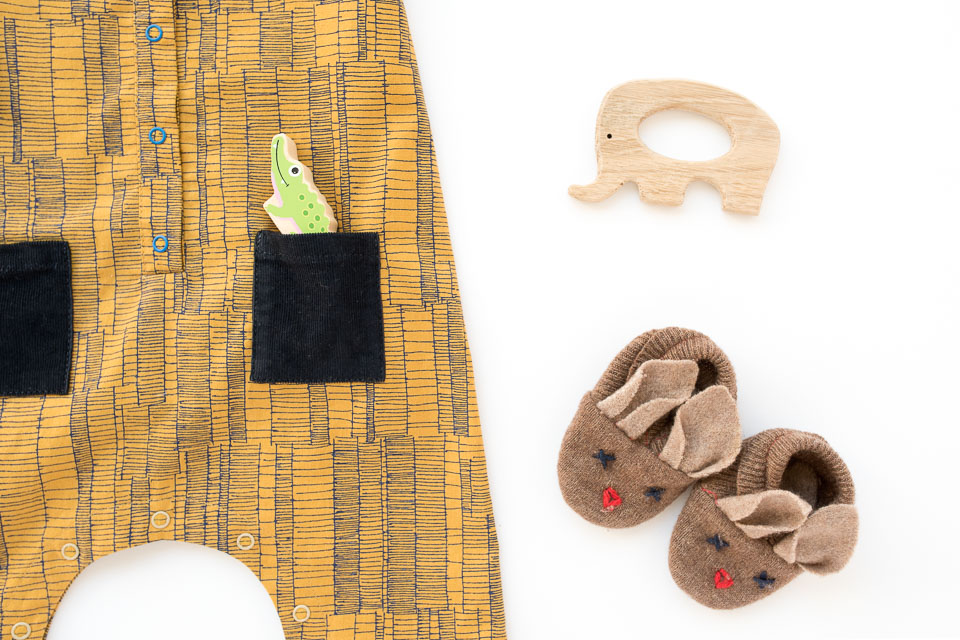 This pattern is the Rain Dance Romper, and should be ready for testing next week (join my closed Titchy Threads Facebook group if you are interested in testing). It will include sizes tiny baby (small newborn) up to age 5. It has a ruffle sleeves option and also a shorts option. I made Sara size 2-4 months as I wasn't sure how big her baby would be. I've made quite a few of these now and everything went well until I put the very last snap in back to front!  A bit of wrangling later I was able to take it out and put a new one in the right way.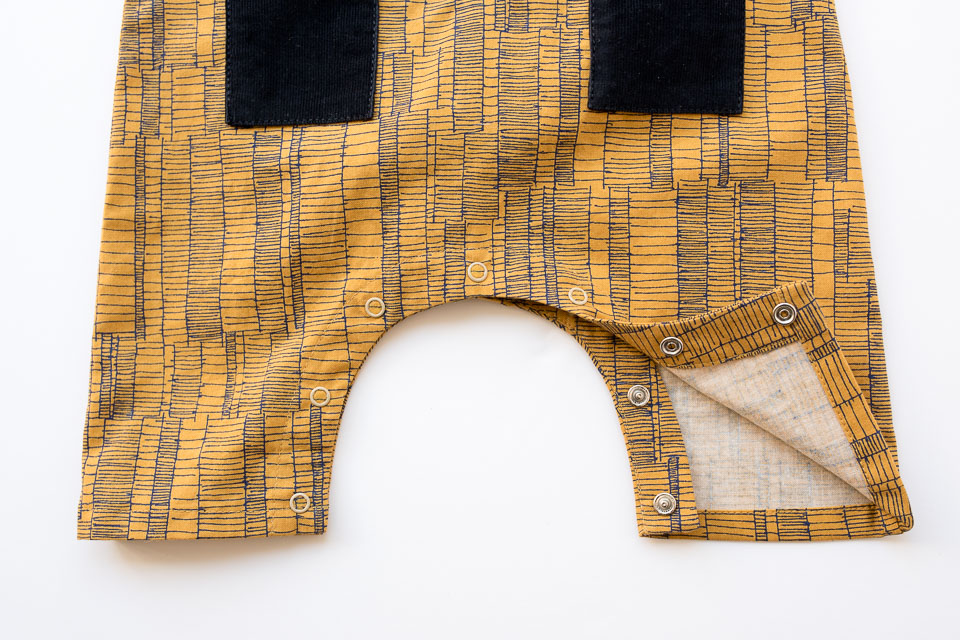 I am imagining Sara dressing this up in winter with a long sleeve T-shirt underneath and a little cardigan on top. I absolutely love how this one turned out and hope she does too.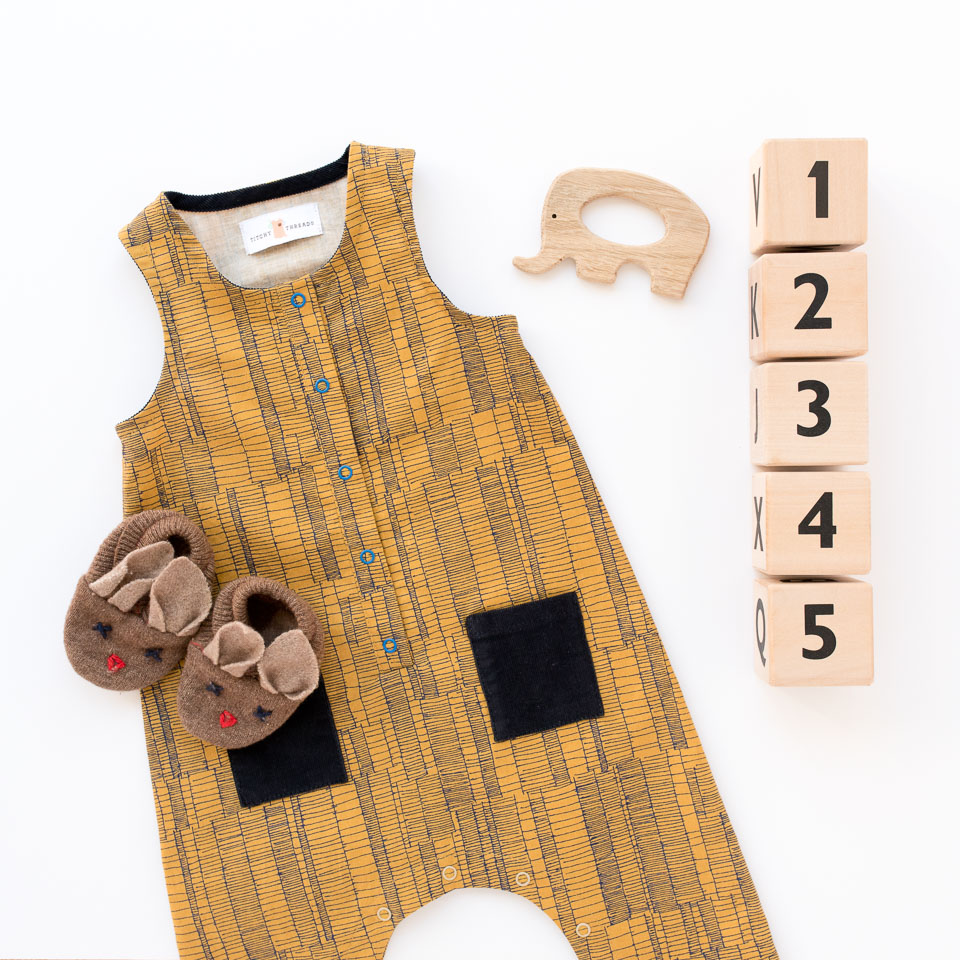 If you want to see what everyone else has made for Sara then do follow the links below. Sara, congratulations to you and your family on the arrival of your gorgeous baby boy, enjoy those newborn cuddles while you can.
As it Seams
By Eva Maria
Do Guincho
Fairies, Bubbles & Co
Groovy Baby and Mama
Huisjeboompjeboefjes
In a Manner of Sewing
Just add fabric
La Folie Sewing Booth
Made by Toya
Miss Castelinhos
Naeh Connection
Needle and Ted
Pienkel
Sewpony
S is for Sewing
Straight Grain