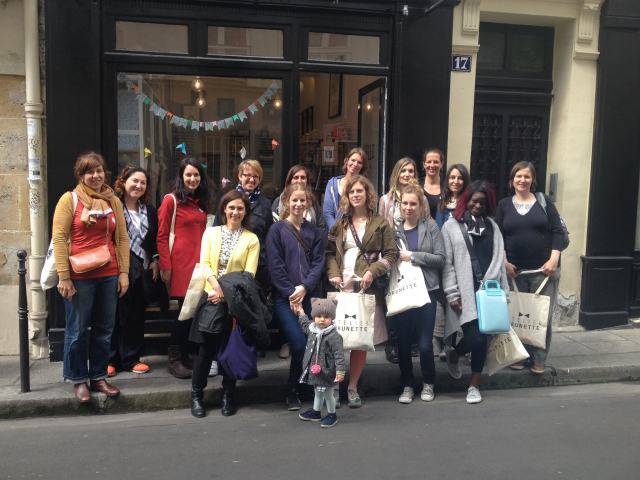 A couple of weeks ago I was lucky enough to join a sewing blogger weekend in Paris. You may be surprised to hear that when I was first invited I said no! I haven't shared my news here yet but I am 6 months pregnant. When Annika and Jo initially asked me about the trip I was struggling with morning sickness and couldn't imagine visiting the next town, let alone travelling to Paris. Fortunately, I was able to change my mind a few weeks later and I'm so glad I went. I got to meet so many lovely and talented ladies from all across Europe and to spend a whole weekend talking about sewing and fabric (amongst other things), with people who are just as excited about it as me.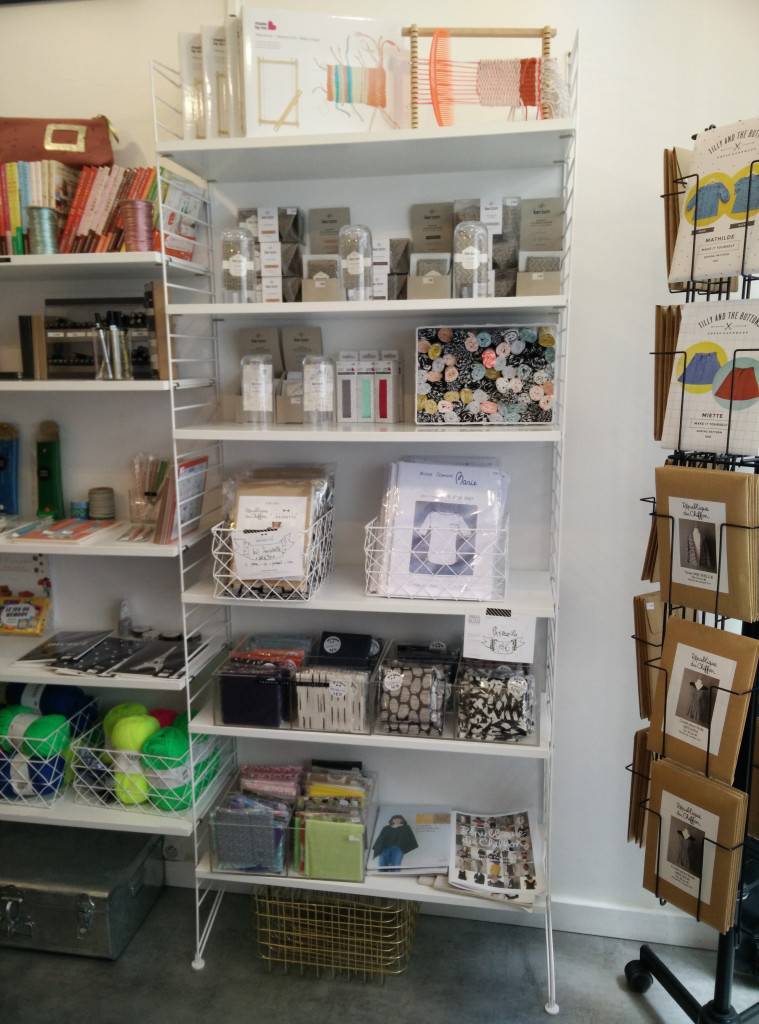 Display at Anna Ka Bazaar
We all stayed at St. Christopher's Inn by the Gare du Nord (which has such a convenient location) and were provided with packs with maps and other information from the Paris Office du Tourisme. Our sponsor Bernina offered an amazing voucher that allowed us to purchase some gorgeous Atelier Brunette fabric at Anna Ka Bazaar and a delicious meal in a little restaurant (les Quilles). The restaurant host was very entertaining and I'd thoroughly recommend this place.
I did take my DSLR with me but ended up not taking many photos. I was very happy just to absorb the atmosphere and enjoy the great company. We visited some amazing fabric shops but surprisingly I didn't buy too much. Fortunately, we had some incredible sponsors so I still came back with a lot of fabric and other goodies.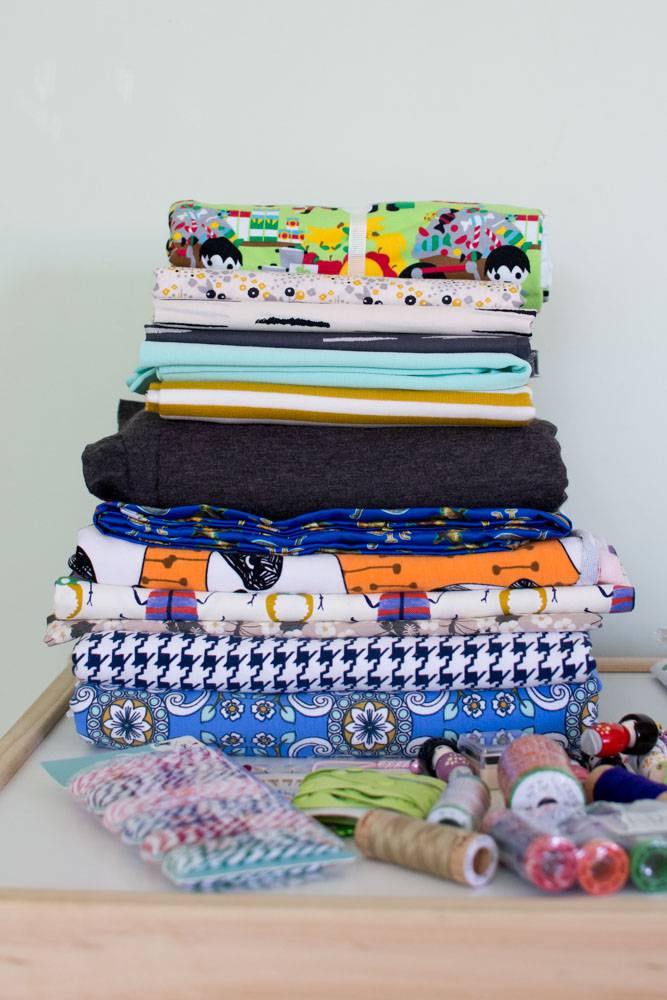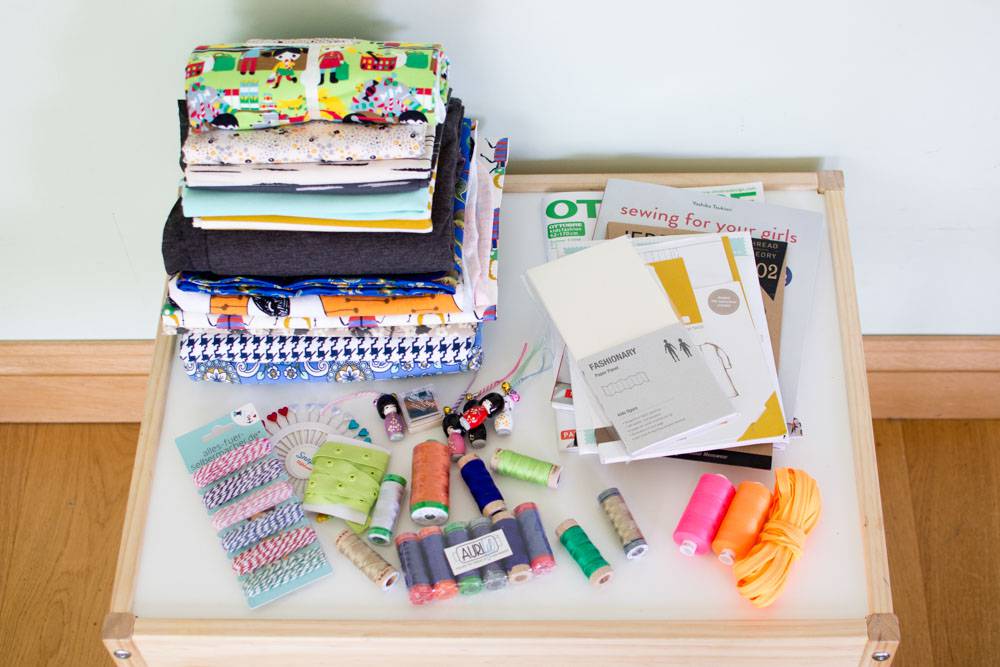 Not a bad stash I think you'll agree! Well, there is also a chance for three of you to win one of the packages of fabric and patterns listed below. The winners will also have the chance to participate in a blog tour in June/July for which we all will sew something using the wonderful fabrics and patterns that we got.
Paris Sew Social and this giveaway were made possible by our amazing sponsors, so thank you Bernina, Lillestoff, Cousette, Nosh, FabFab, Telaria, Alles für Selbermacher, Supercut, Imagine Gnats, Nutta, Mon Depot, Tuttle, Aurifil, Snaply, Joyfits, Ottobre, Compagnie M., Do Guincho, Titchy Threads, Made It, Kid Approved, Schneidermeistern, Delia Creates, Willow&Co, Mouse House Creations, Sofilantjes, Sewpony, LBG Studio, Loubee Clothing, Straightgrain, Elegance&Elephants, Hey June, Paisley Roots, St. Christopher's Inns & Paris Office du Tourisme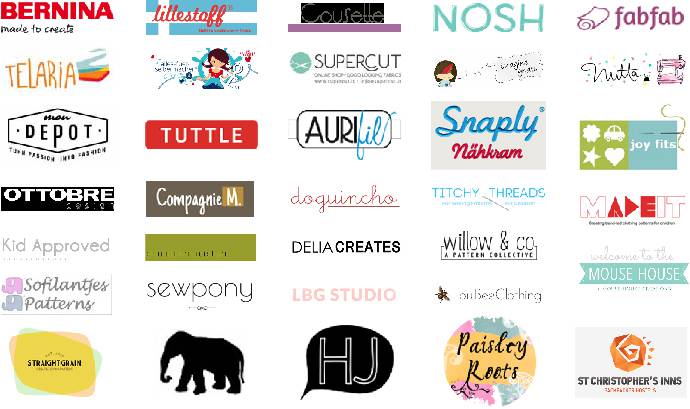 Here's what available to win….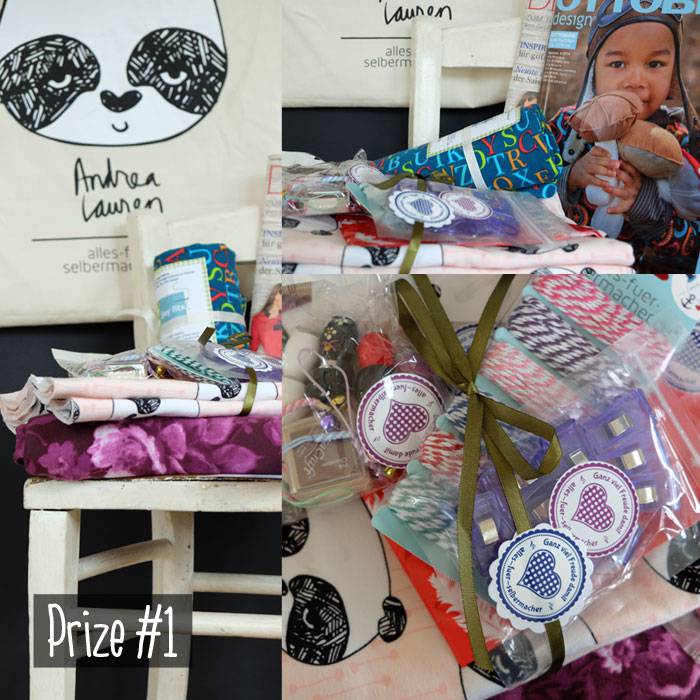 1st prize:
The first prize includes jerseys from Lillestoff (the rose print sponsored by Lillestoff, the ABC print sponsored by joy fits), a Andrea Lauren bag filled with goodies from Alles für Selbermacher, an Ottobre magazin, a 15$ voucher for Imagine Gnats Shop and a sewing magazine from Stoffe.de.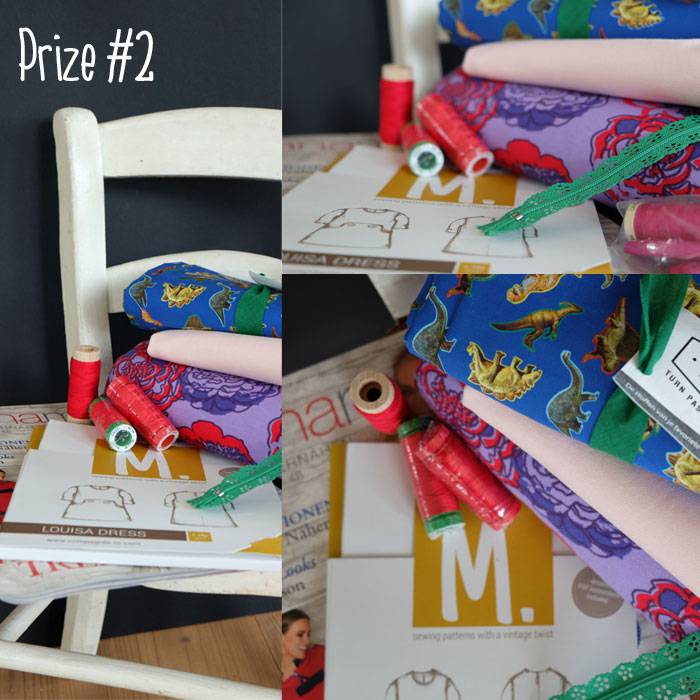 2nd prize:
The second prize includes a jersey with roses from lillestoff, a fun dinosaur fabric sponsored by mon depot, some pink ribbing from Nosh, a lace zipper from Snaply, nice spools from Aurifil, a paper pattern by Compagnie M. and a sewing magazine from Stoffe.de.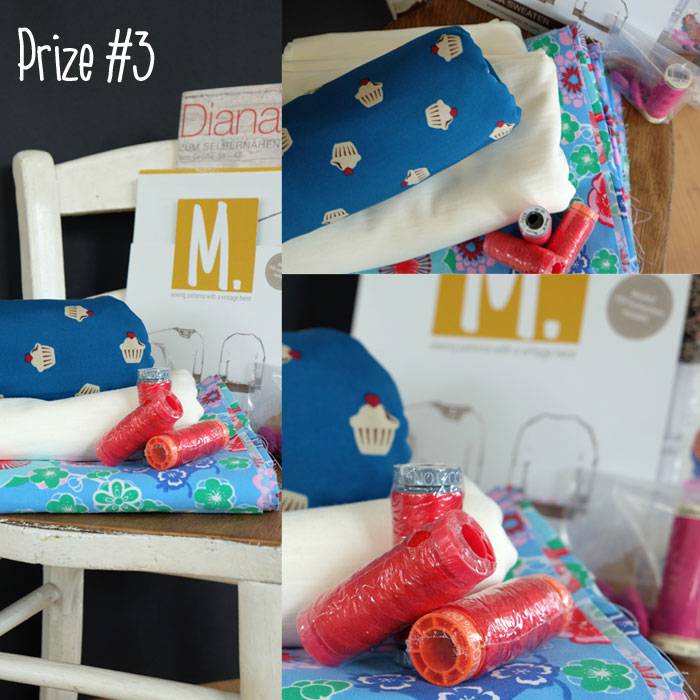 3rd prize:
The third prize includes a flowery popeline from Lillestoff, white jersey from Nosh, blue stretch fabric with Cupcakes from mon depot, a paper pattern from Compagnie M., spools from Aurifil and a sewing magazine from stoffe.de.
The giveaway is open to international entries, void where prohibited by law. The giveaway runs until Monday May 11th 2015, 12am CET. To be in with a chance of winning just enter the rafflecopter below. The more of our social media channels you follow, the higher your chance to win one of the three prizes.The giveaway runs until Monday May 11th 2015, 12am CET. Good luck everyone!