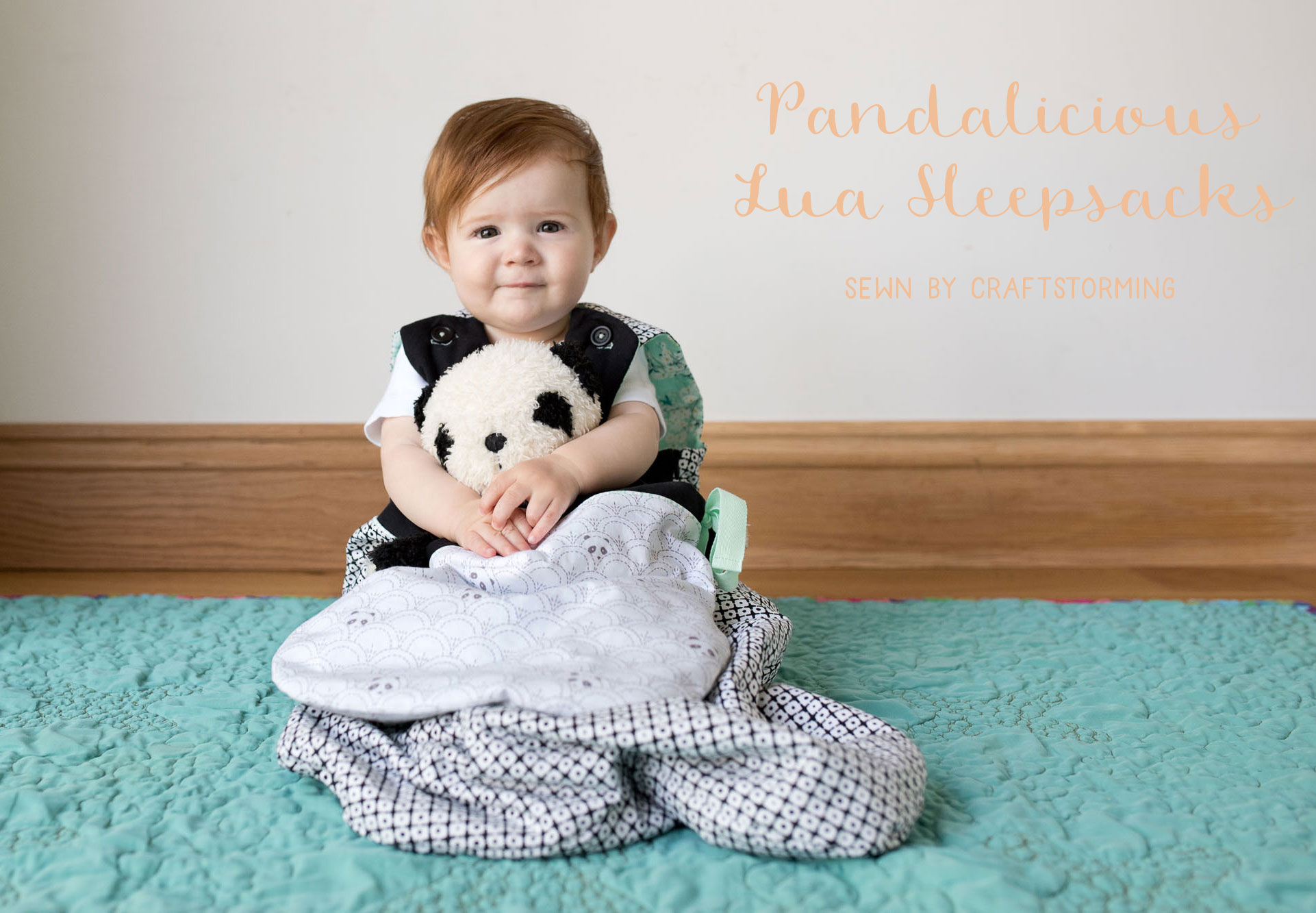 I am very happy to be joining the Pandalicious Fabric Tour today*, organised by my good friend Karly from Paisley Roots! This gorgeous collection (which you can view here) is designed by Katarina Roccella for Art Gallery Fabrics. Willow's favourite soft toy is a panda – she cuddles it to sleep every night – so I was delighted to be asked. I also knew from the AGF Denim Tour earlier this year that the quality of Art Gallery fabrics is amazing.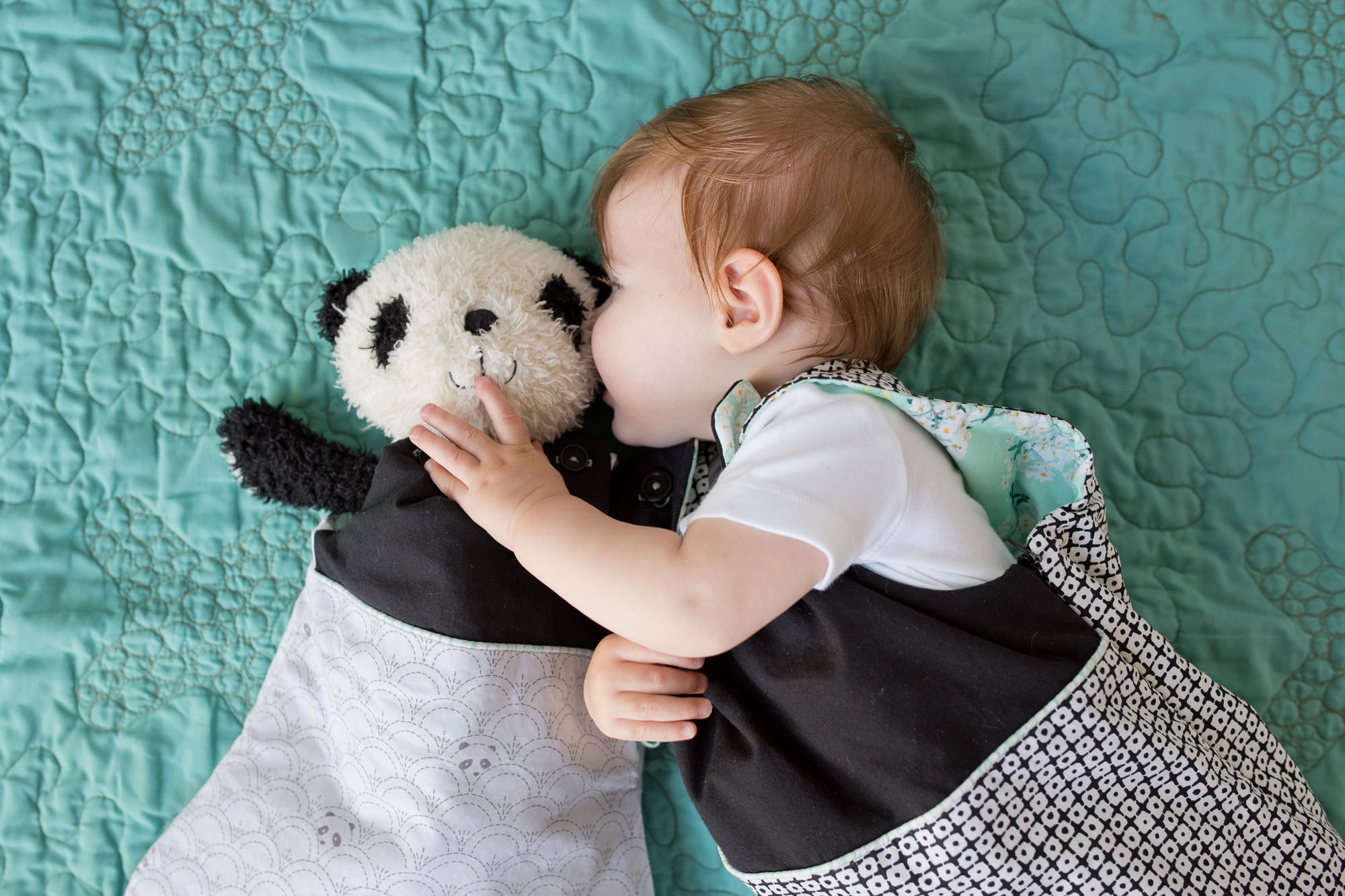 I quickly decided on making co-ordinating Lua Sleepsacks for Willow and Panda. The biggest problem I had was narrowing down which of the fabrics to use, as they are all stunning and work together so well. In the end I opted for a mint green, black and white palette. A few of the prints are available in knit and I'm so pleased to see this being offered more. You can even win 2 yards of the Hidden Panda Cottonbud in Knit and a Japanese pattern book, read to the bottom of the post to find out how to enter.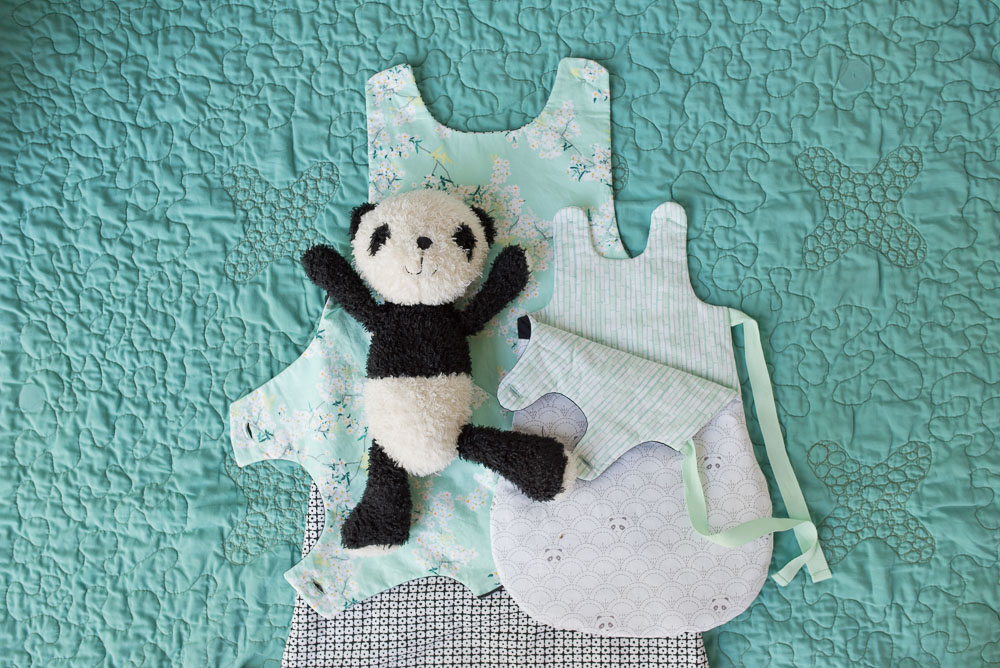 I used Panda Patches Contrast as the main fabric for Willow's sleepsack, with Yinghua Rainwater for the lining. The pattern is the Lua Sleepsack for babies* by the lovely An from Straightgrain. Luckily for Panda, there is a free lua sleepsack pattern for dolls and for this sleepsack I used Hidden Panda Cottonbud for the main, and Zhu Mist for the lining, with some mint twill tape for the side tie.
An has generously offered to give one reader a free copy of this pattern. Note that this is separate from the Rafflecopter giveaway – I will randomly select a winner from all comments I receive on this post by Monday July the 25th . For two bonus entries, add a further comment if you follow me (@titchythreads) on Instagram and another if you follow An (@straightgrainpatterns).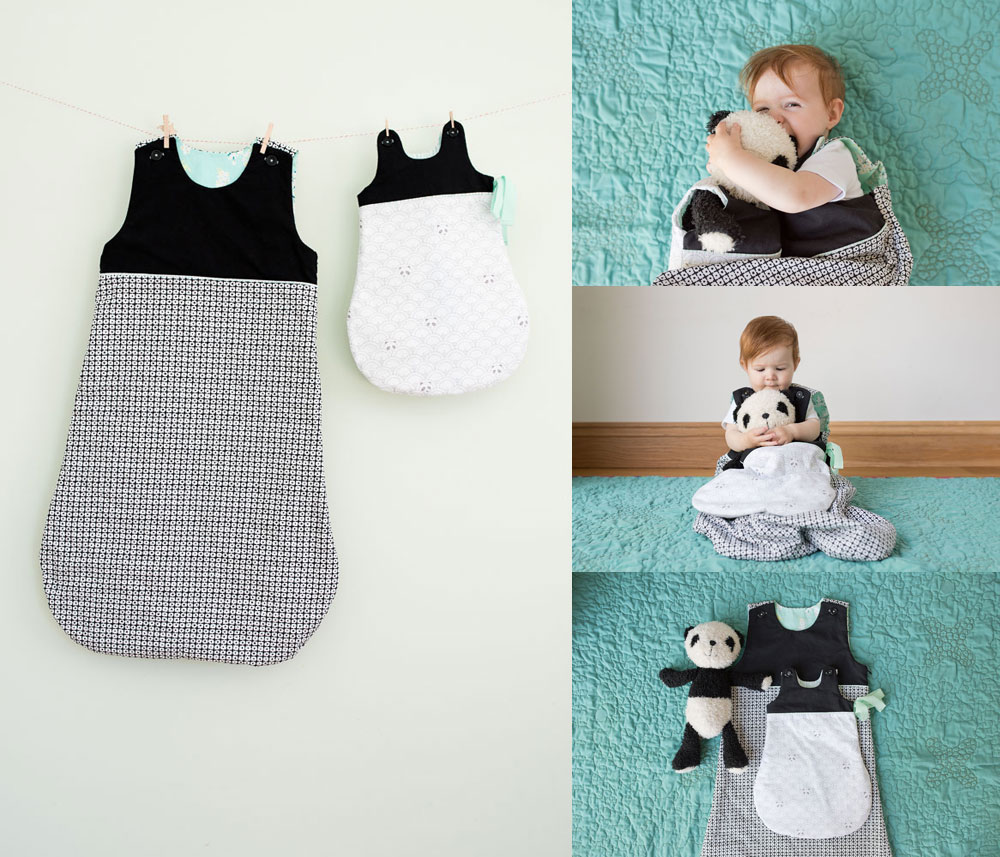 For both sleepsacks I added a colour blocked front with some contrast piping using the Zhu Mist. I opted for a straight contrast piece as this meant I didn't need bias cut fabric for the piping. An's patterns both include an option for a curved contrast piece. Both of these patterns are well written, well drafted and easy to follow, I'll definitely use them again. However, taking photos of a baby and panda wearing the sleepsacks is another story.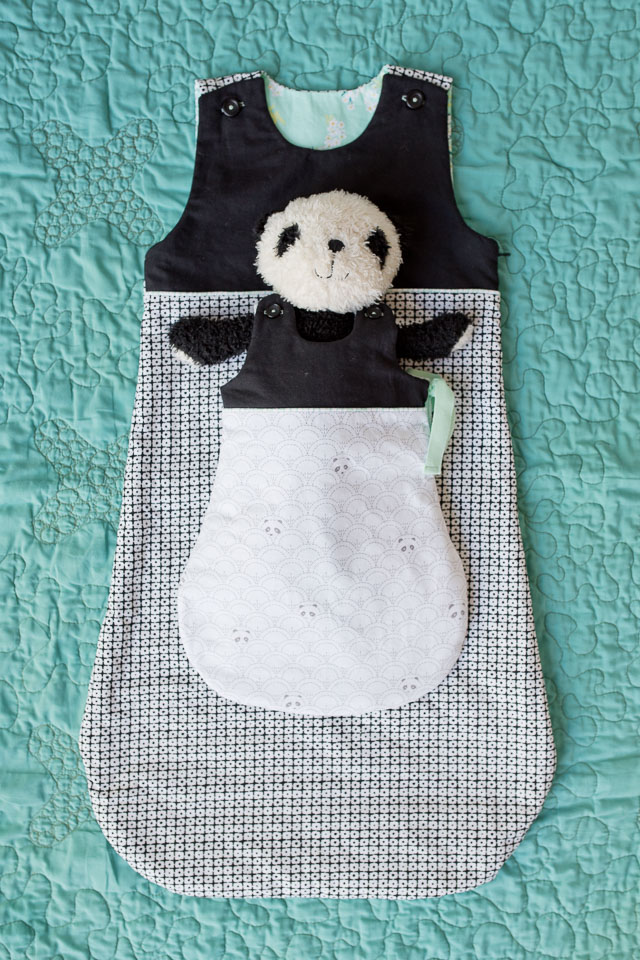 I am the last person on the tour so click on the links below to check out what everyone else has made with these beautiful fabrics, and make sure you enter the other fantastic giveaway on the rafflecopter below. Thank you Karly and Art Gallery for inviting me on this tour.
You can see the whole line here: Pandalicious Line.
And check out the Pandalicious Look Book!
Enter the Rafflecopter to win:
Linen, Wool, Cotton Kids Pattern Book & 2 yards Hidden Panda Cottonbud in Knit
I received the Pandalicious fabrics and a copy of the Lua Sleepsack for free. All opinions are my own.