Rowan recently got to bring the class teddy bear home for the weekend. As they go through surnames in alphabetical order he has waited excitedly for this for the whole school year. Casper was in the same class at that age, so it is the second time that this teddy has come to stay. It was the perfect opportunity for me to try out the Lua sleepsack for dolls, a free pattern by the lovely An from Straightgrain.
We started out with hand stamping some red fabric with black dots. I gave Rowan a pencil with an eraser on the end and let him go to town with the black fabric paint. He had so much fun doing this.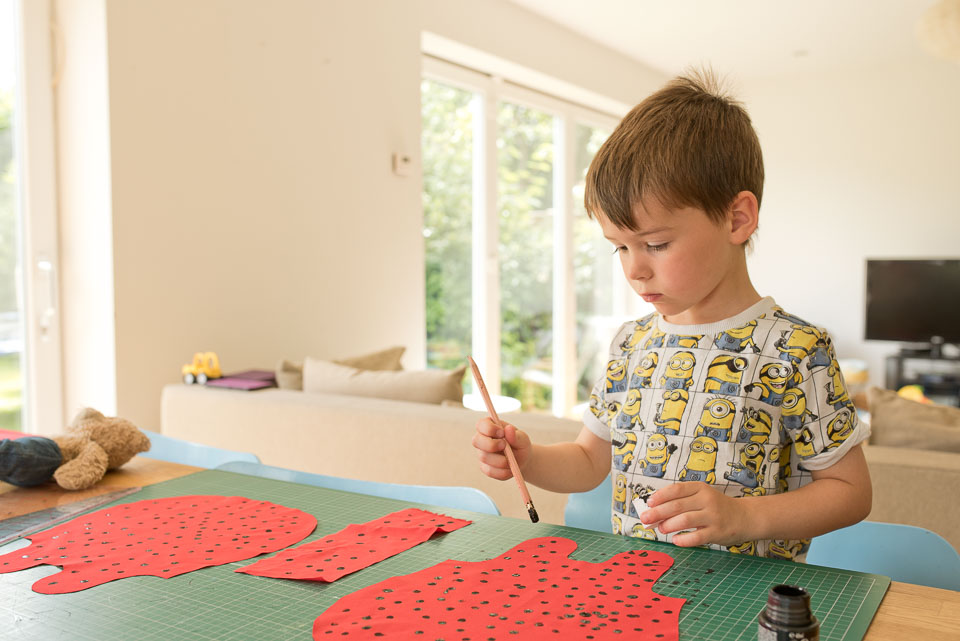 The outer fabric is by Ellen Luckett Baker and I've used it before for some Prefontaine Shorts, originally made for Casper. Between him and Rowan those shorts have got a lot of use and the fabric still looks great. After making those shorts I struggled to find any more of this fabric but eventually got lucky on Etsy and have been saving it for a special project.
The pattern goes together easily and I'd really recommend it. I used black twill tape for the side ties and fusible fleece. It would make such a great gift for birthday presents.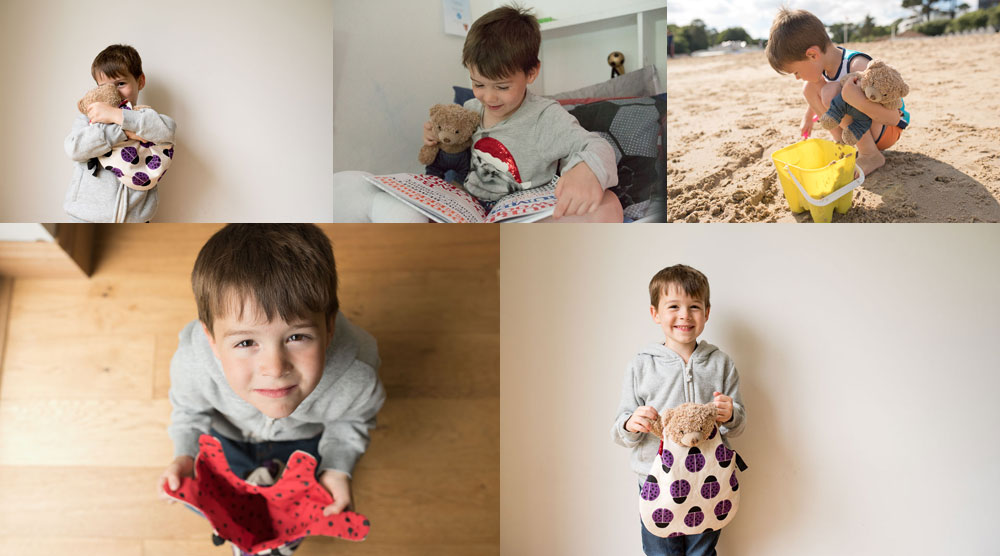 When the bear last visited us I made it a school sweatshirt. I took some photos at the time and it's fun to see how different both my boys look at roughly the same age. Somehow Rowan looks a lot older.