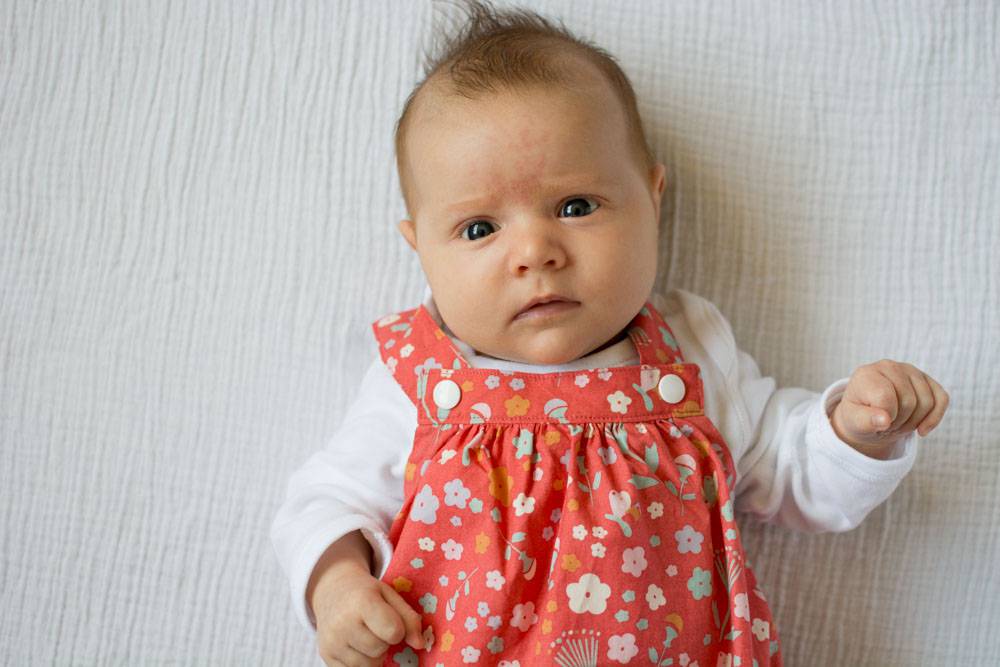 Hello! It's been a long time since I last wrote a blog post and the main reason for that is the newest member of our family, Willow. She is over 2 months old now and we feel so lucky to have her. She turned up just three hours past her due date, which was a surprise since my boys went 12 and 10 days overdue. She was the smallest of my three babies at 6lb 8oz.
I have a few things lined up to share here. Finding the time isn't easy but I am not in a hurry for the tiny baby stage to be over. Not long after Willow was born a few of my blog friends threw a surprise baby shower for me. I can't really express how much this meant to me, the first few days after giving birth are such an emotional time and it made us feel so special to have so many people from all around the world thinking of us, all sending beautiful, thoughtful, handmade gifts. It also made up for my lack of sewing. Despite my best intentions all I managed before the birth was a hat!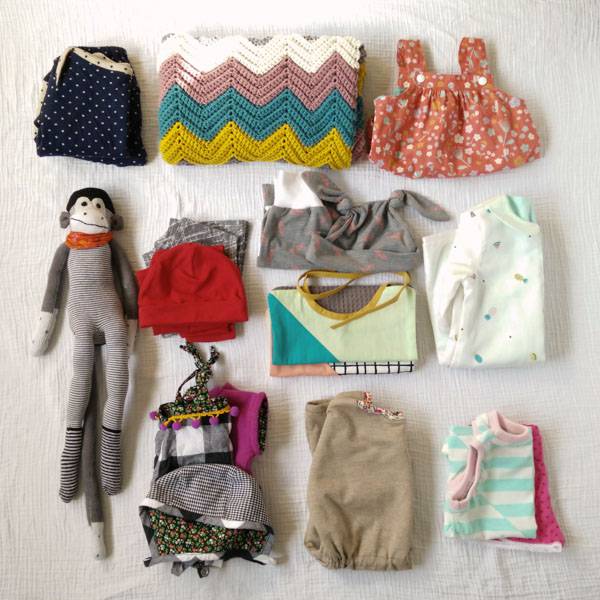 You can read about everyone's items following the links below:
Row 1 –  T-shirt and trousers by Ines of La Folie Sewing Booth, Crochet blanket from Maria of  My Cozy Co, Romper by Marta of Do Guincho
Row 2 – Monkey by Nina of Fliegfederfrei, Leggings and top with hat by Nienke of Pienkel, Hat and trousers by Maartje of Huisje Boompje Boefjes, Twisted bibs by An of Straight Grain, Dress by Marte of  Compagnie M
Row 3 – Romper, cardigan and hat by Celina of  Petit a Petit and Family, Romper by Olu of Needle and Ted, Twisted tank and shorts by Annika of Näh-connection
It's so nice that there's such a range of sizes in the clothing as Willow will have handmade clothes for at least the next year. The photo at the top of the post shows Willow wearing her romper that Marta from Do Guincho made and it is so cute on her. Below she is wearing one of the adorable outfits that Celina made for her and doing her best teapot impression.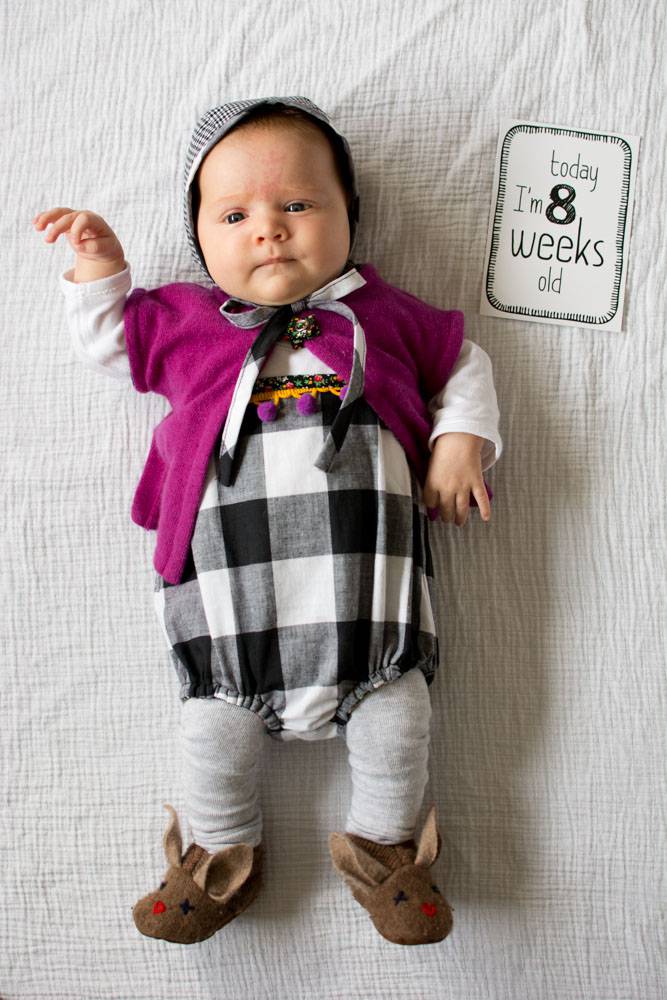 In addition to the baby shower gifts I received some beautiful items from Abby of Things for Boys and Rita from Conversas de Hermanas.
Abby sent us this stunning quilt, which she has even stamped with a personal message for Willow. The quilting is amazing, has several of my favourite Alison Glass prints and I love the binding she chose. Thank you so much Abby, this is something Willow will be able to use for many years.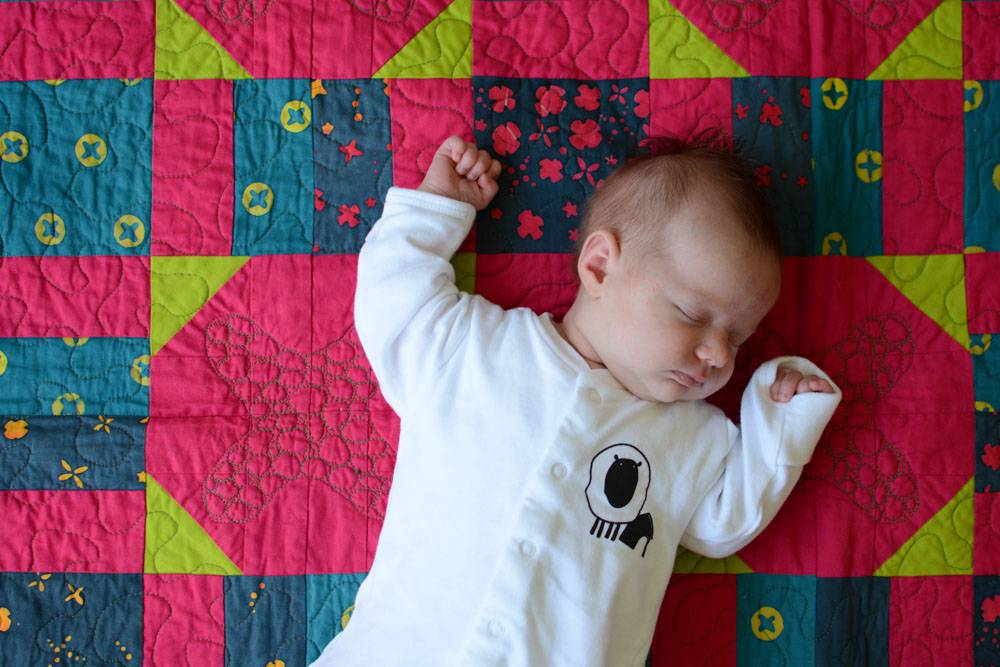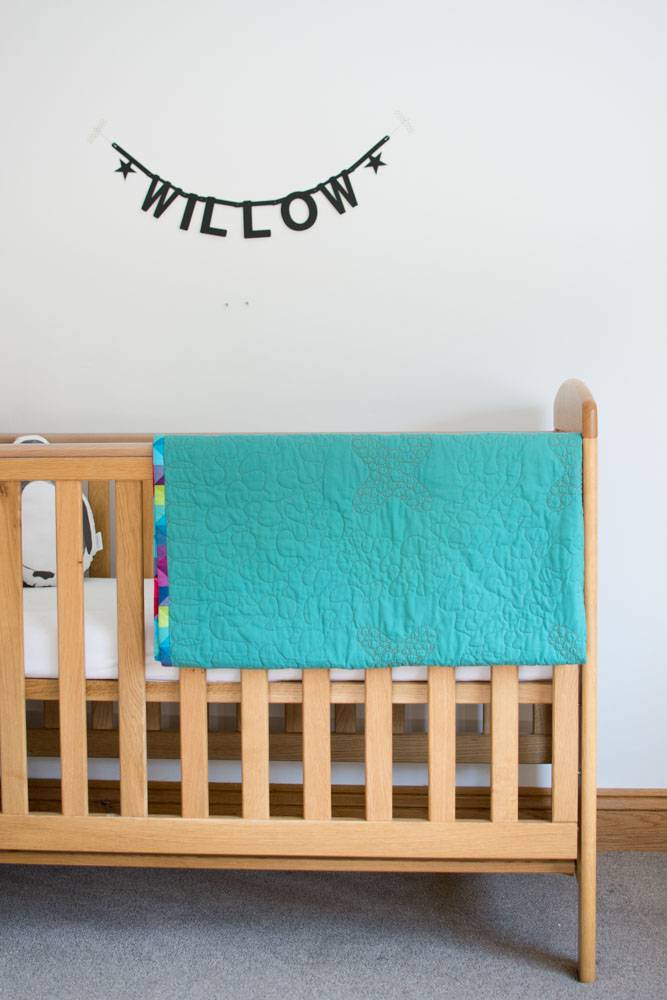 Rita sent me the sweetest romper and was so generous to include some matching fabric for me to make something for my boys. This is very close to fitting her so I better start making those matching items soon!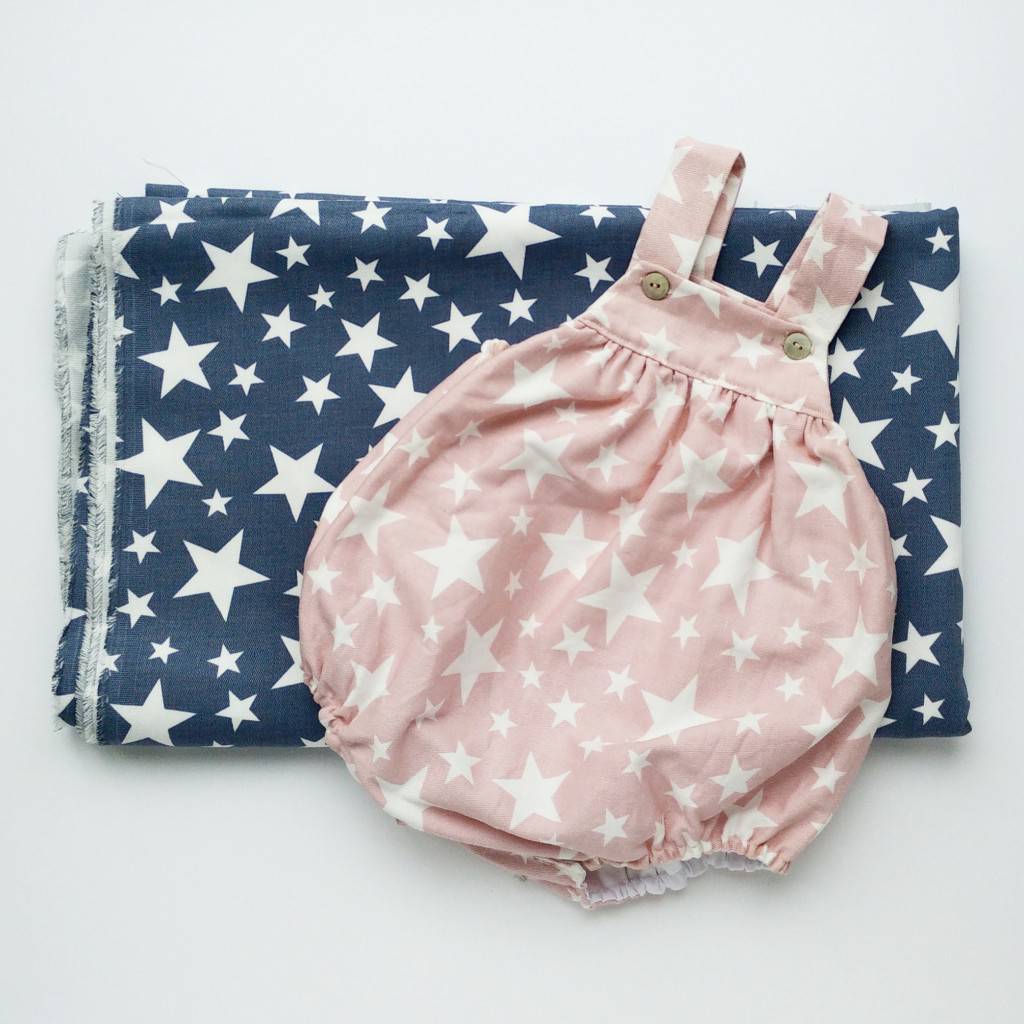 A huge thank you to everyone I've mentioned above for making a special time every more meaningful.