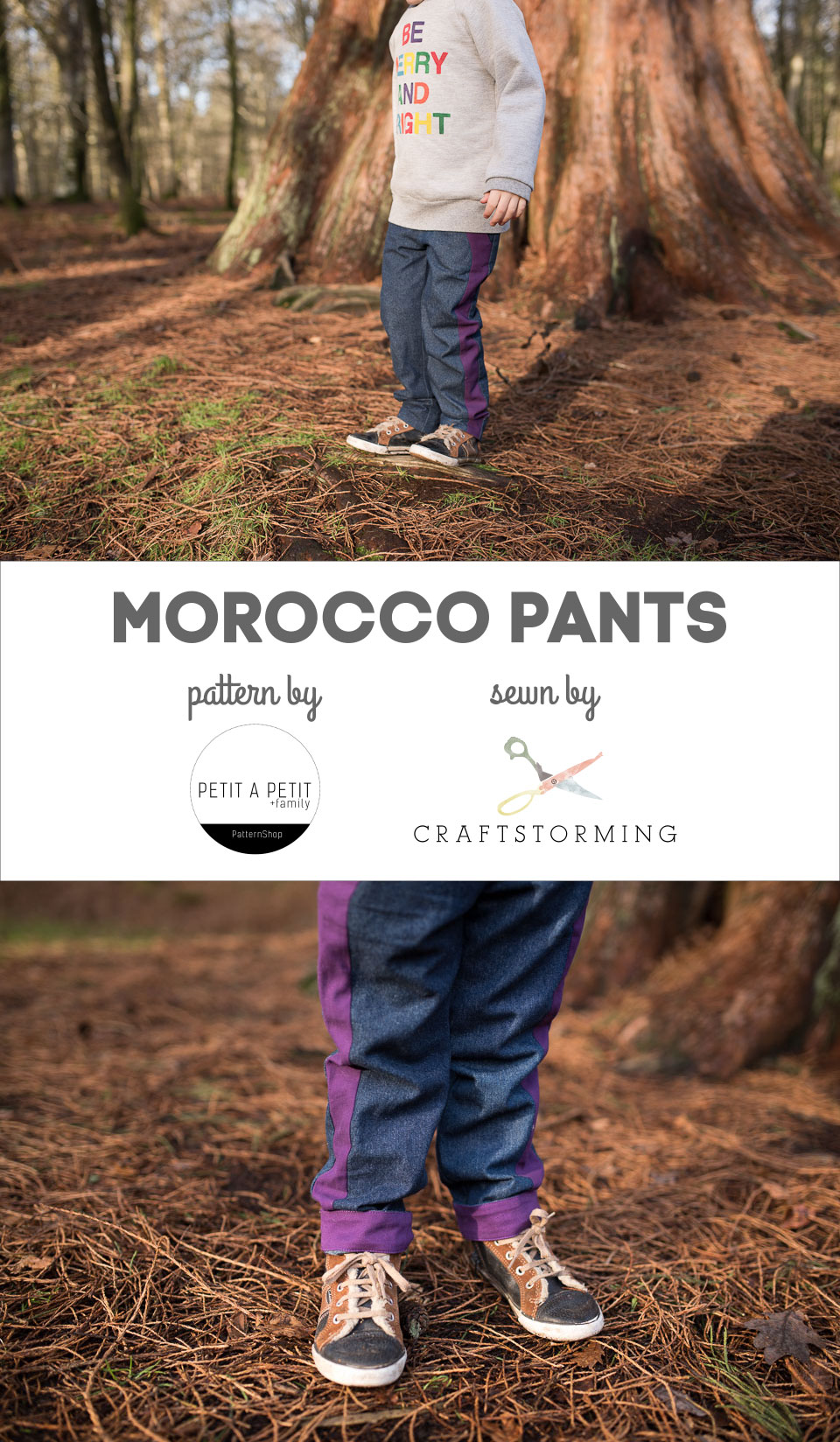 Some time last year my friend Celina from Petit a Petit and family was asking for pre-testers of a new pants pattern, the Morocco Pants. I'd been following Celina's earlier versions of this unique pattern (including this amazing mother and son pair) and couldn't wait to try it. This was my 'muslin' pair but the pattern was pretty perfect already.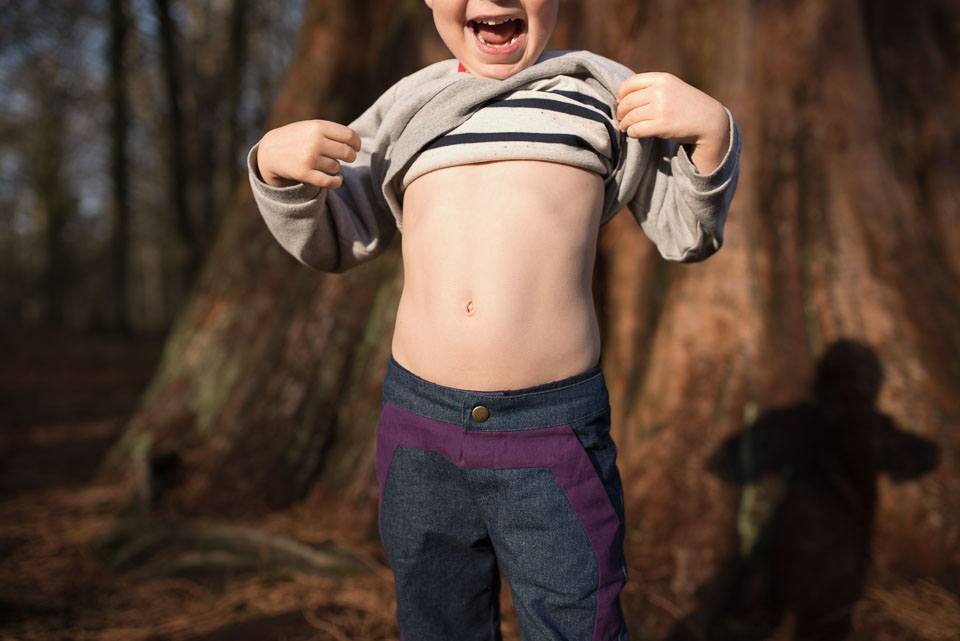 The pattern comes with a regular option and with the unique stripe design that continues up around the pocket opening and along the waist. The seam might look a little complicated but after you've tried it once, following Celina's instructions, you will see it's actually pretty straightforward. It also includes an option for shorts, as well as back welt pockets and elasticated or fitted waist.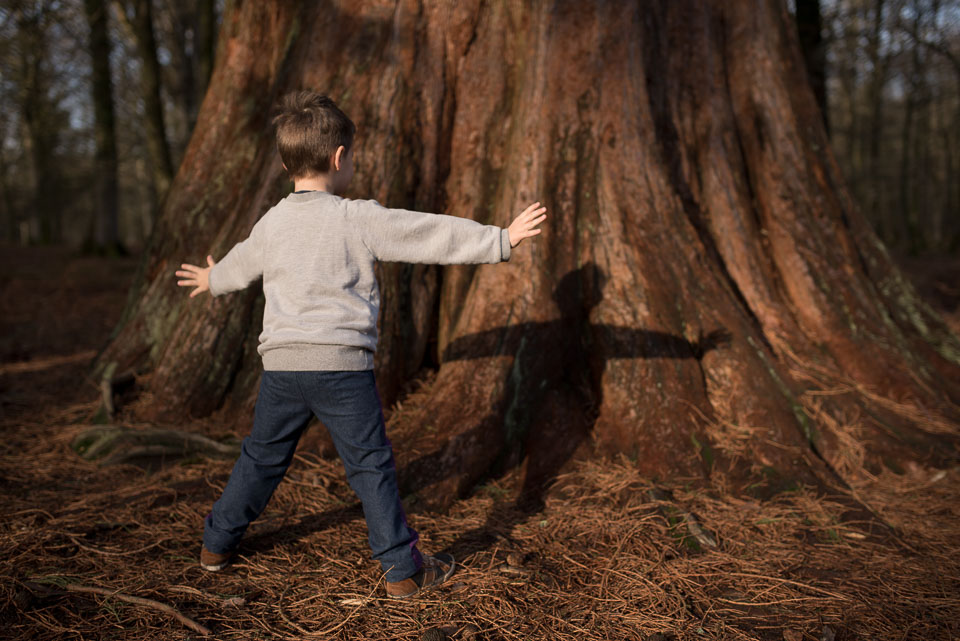 These photos were taken back in December and Rowan was wearing a Christmas sweatshirt I originally made for Casper. You can find out more details about that and get a free printable of the 'Be Merry and Bright' graphic here.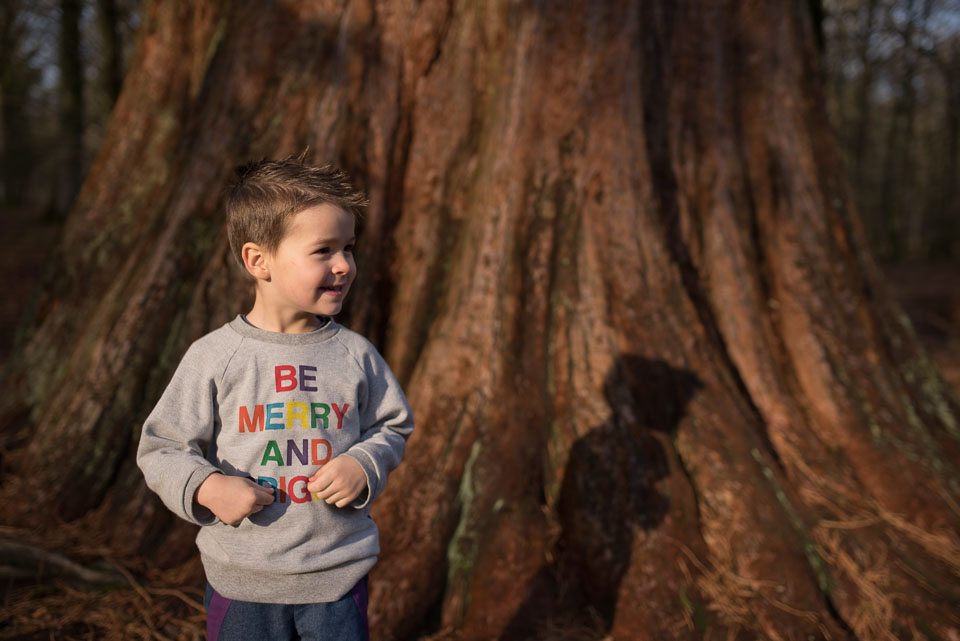 Rowan absolutely loves these and chooses to wear them all the time, along with a Goodall Cardigan (free pattern if you join the Petit a Petit Facebook group) that Celina generously sent over for him. He keeps hinting for me to make him a pair with pink stripes. These photos were taken by the tallest trees in the New Forest, the photo on the middle right of the collage below gives you an idea of how large they are.