I have had the best time over the last two weeks, receiving daily emails of amazing Rowan Tees. There have also been dresses, ears, faux pockets, faux fur pockets, liquid gold and funnel necks (check out the tutorial Celina posted today). I am so grateful to all the bloggers who took part and would like to say a huge thank you to every one of them.
So here they all are together!
WEEK ONE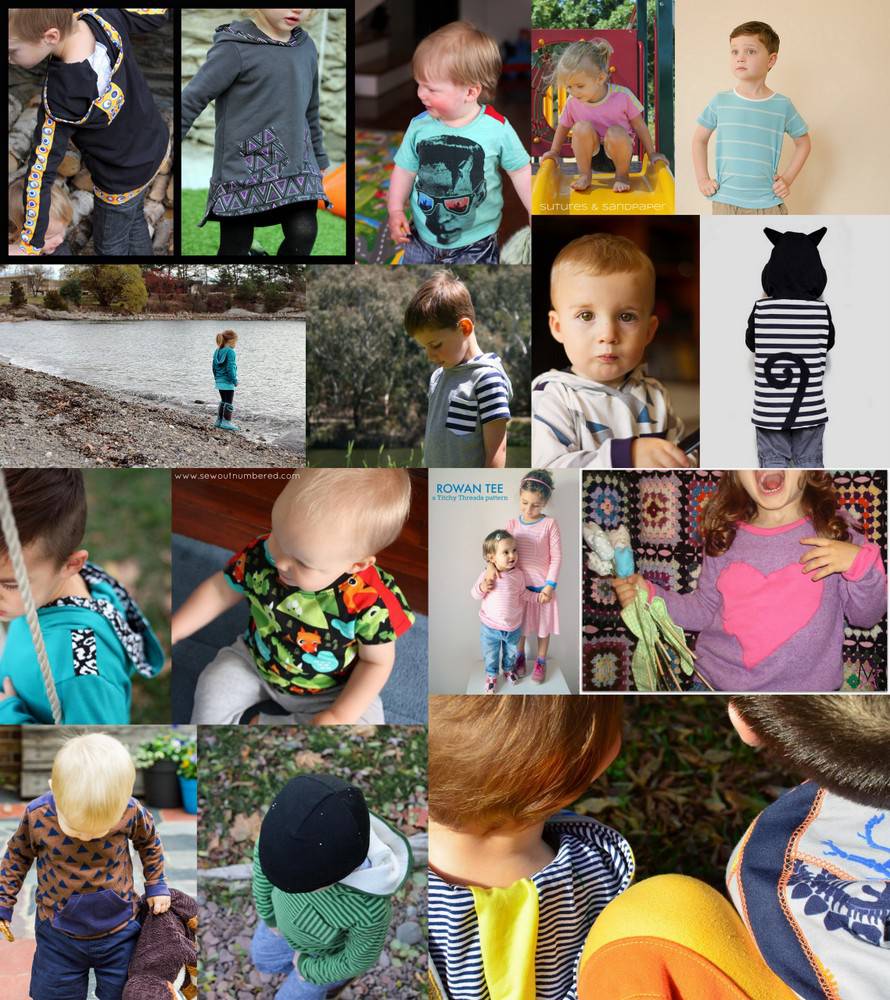 From left to right:
Row 1
La Pantigana, Things for Boys, Sutures & Sandpaper, Sew Jereli
Row 2
2 Little Hooligans, Nearest the Pin, Girl Like the Sea, The Crafty Kitty
Row 3
Small + Friendly, Sew Outnumbered, La Folie, House of Estrela,
Row 4
Oliver's Fancy, Handmade by Brienne, Diario de Naii
WEEK TWO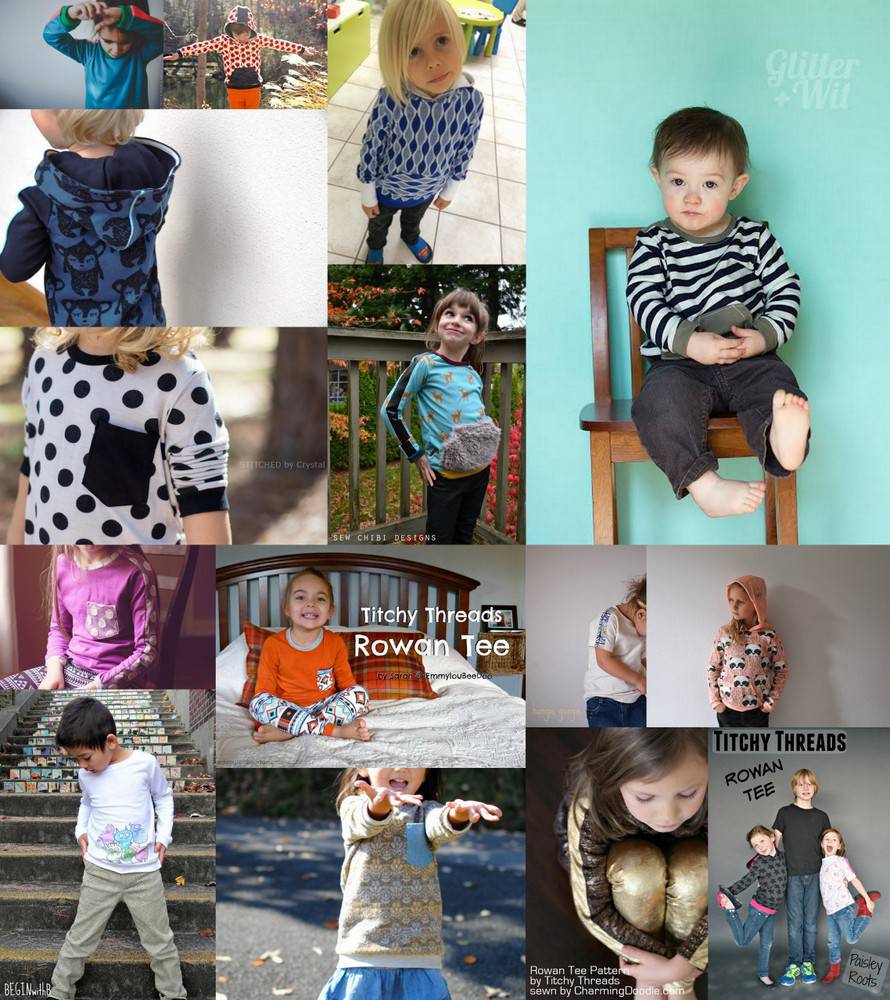 Row 1
Petit a Petit and Family, Buzzmills, Mme Cerise, Glitter + Wit
Row 2
Huisje Boompje Boefjes
Row 3
Stitched by Crystal, Sew Chibi
Row 4
Chelise Patterson, Emmyloubeedoo, Hungie Gungie, Miestaflet
Row 5
Begin with B, Nutta, Charming Doodle, Paisley Roots
Don't forget that there is a discount code for newsletter subscribers that applies to all Titchy Threads patterns. Since it's Black Friday on Friday I have decided to keep this offer open until this Saturday. Sign up here if you want to take advantage of this offer. Thanks for following along!