Hello! Today I am kicking off the Twisted Tuesdays Tour. Every Tuesday for the next 7 weeks I will have some of my favourite sewing bloggers sharing what they've made. Each person has made the Twisted Trousers or Twisted Tank (or both) and possibly a Rowan Tee as well.
I can also now share that all of these patterns have been professionally translated into Spanish. If you've bought from my site then you can select the language option in your 'Downloads'. To celebrate I have several talented Spanish speaking bloggers joining the tour, so hopefully you might discover some new blogs to follow.  Everything I've seen so far has looked amazing so I won't delay any longer.
The full line up is at the bottom of this post, but let me introduce today's guests first.
First is Shelley from Bartacks and Singletrack, who I followed on Flickr before she started her blog. As her blog name suggests Shelley is a big cycling fan. One of the first projects I saw of hers was this incredible Evel Knievel costume. I love how she is always willing to accept a challenge – just check out this shirt she made recently. She was sent the cut pieces by someone else, with no pattern, no instructions and no idea of the seam allowance. Not only did she make an gorgeous shirt with French seams throughout, she then added some adorable embroidery. Today Shelley is sharing two different pairs of Twisted Trousers that she made for her son and daughter. Also, make sure you visit her blog again tomorrow to see how she turned the Twisted Trousers and Rowan Tee into some costume pyjamas that a lot of kids will be very jealous of.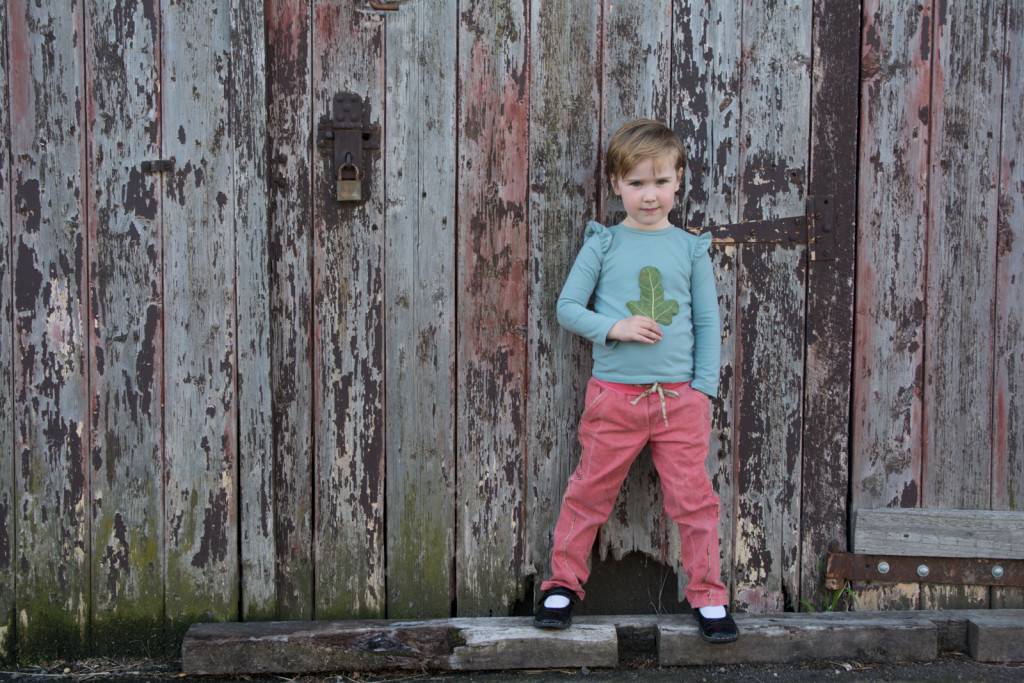 My other guest today is Naii from Diario de Naii, who makes a huge variety of beautiful clothes for both herself and her children. She has great taste in prints and will often use other methods to create one of a kind garments, like this fantastic origami dinosaur T-shirt. I also adore this top that she made for herself in a gorgeous grey. For today's post Naii has made outfits from the Twisted Trousers and Twisted Tank for both her children. I love the way she's played with different stripes on the tank and there's a surprise detail on the front.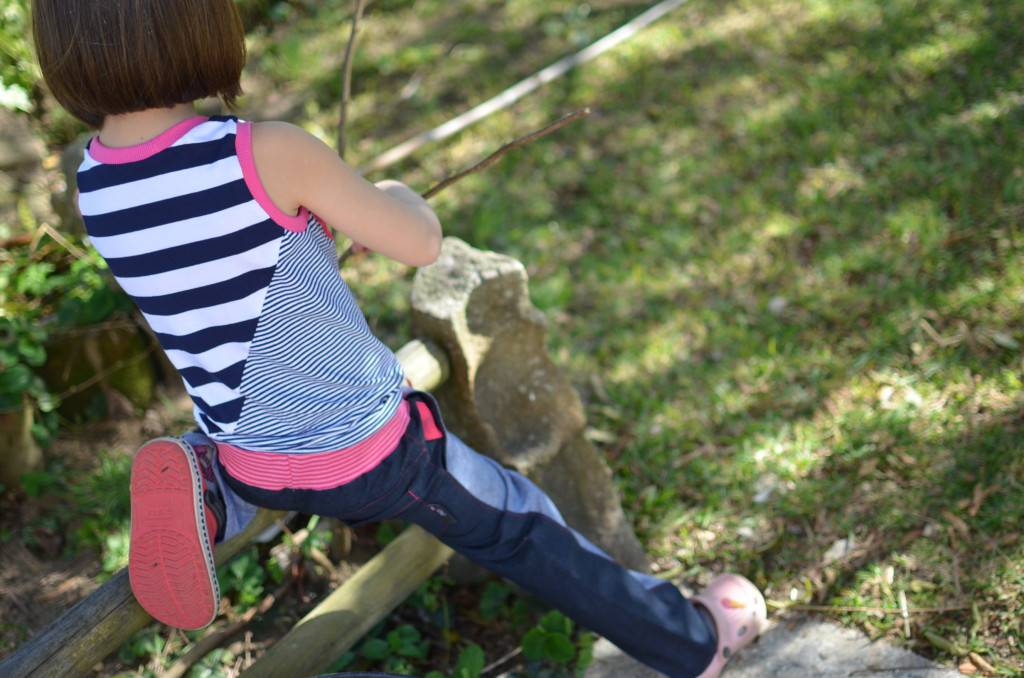 I can't wait to see what next week's guests make. Here is the full line up.
Week 1: Bartacks and Singletrack / Diario de Naii
Week 2: Art Bella / Made by Toya / La Pantigana / Max California
Week 3: Handmade by Brienne / Ava's Lookbook / Mamemimo / Our Family Four
Week 4: Behind the Hedgerow / Oon / My Cozy Co
Week 5: Hungie Gungie / Groovybaby and Mama / La Inglesita
Week 6: Sutures and Sandpaper / Maker*land / Cal Joan y Mas
Week 7: Petit a Petit and Family / La Folie Sewing Booth /