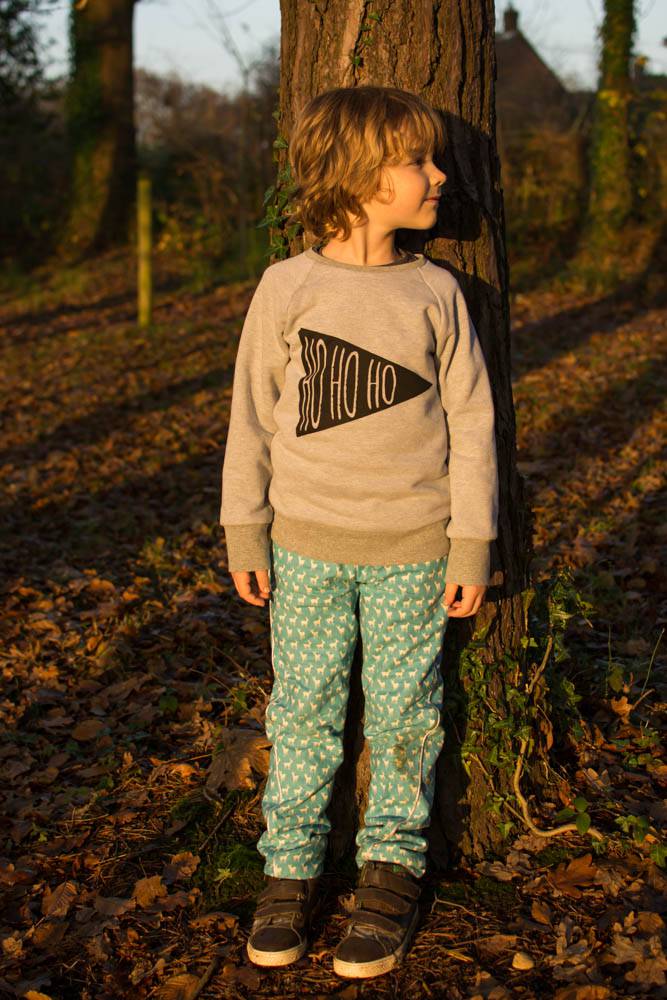 Hello! How are your preparations for Christmas going? This time last year I was co-hosting the 12 Days of Christmas series with my friend Suz. It was so much fun to see everyone's Christmas outfits – you can find a round up of all the guests' outfits here. However, December is such a busy time of year with plenty of opportunities to have some impromptu fun with the children, so this year we decided not to run it this year. We still love sewing some special outfits for our children though, so today we are both sharing what we have made. Read to the bottom of the post for a link to see what Suz has made.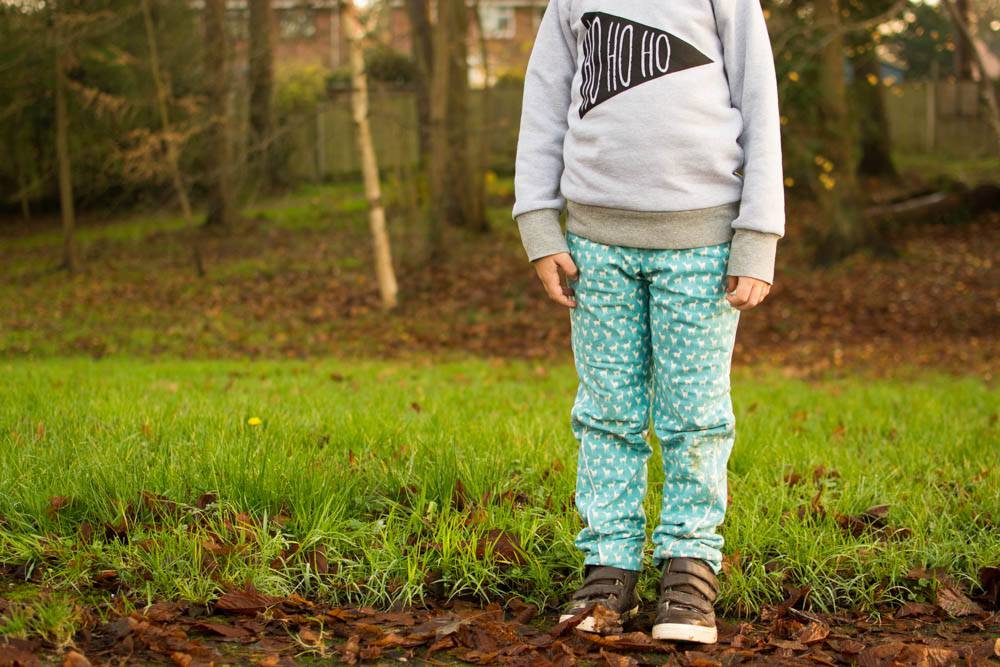 I was hoping to make outfits for both my boys this year but didn't quite manage it, maybe I will in time for Christmas though. I started with Casper's first as then it can be passed down to Rowan later to get more use. As I said last year we tend to dress quite casually at Christmas, so I didn't go too over the top. These are items that Casper can wear every day.
His sweatshirt was inspired by this Yay sweatshirt and I added the Ho Ho Ho using a freezer paper stencil. The raglan pattern is my own and is the same one I used for last year's Christmas sweatshirt, which was also grey. It could become a tradition.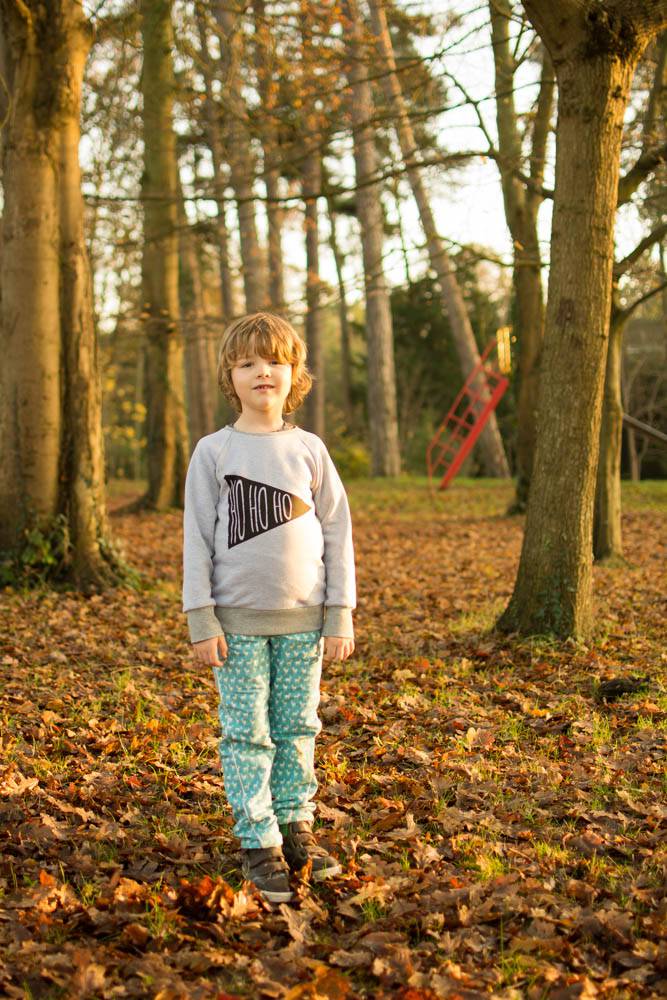 The trousers are made with my twisted trousers pattern that I'm working on at the moment. I actually bought the fabric for these in time for last year's series but didn't quite get around to using it. Unfortunately it is out of print now but it was from the Oh Deer range by Momo for Moda. The base blue is one of my favourite colours and I couldn't resist the cute little deer. I was having trouble deciding what colour piping to use when I realised that my usual Christmas decoration colours and blue and silver. Luckily my mum was able to track down some pre-made silver piping for me at short notice (from Fabricland) and I love the subtle effect.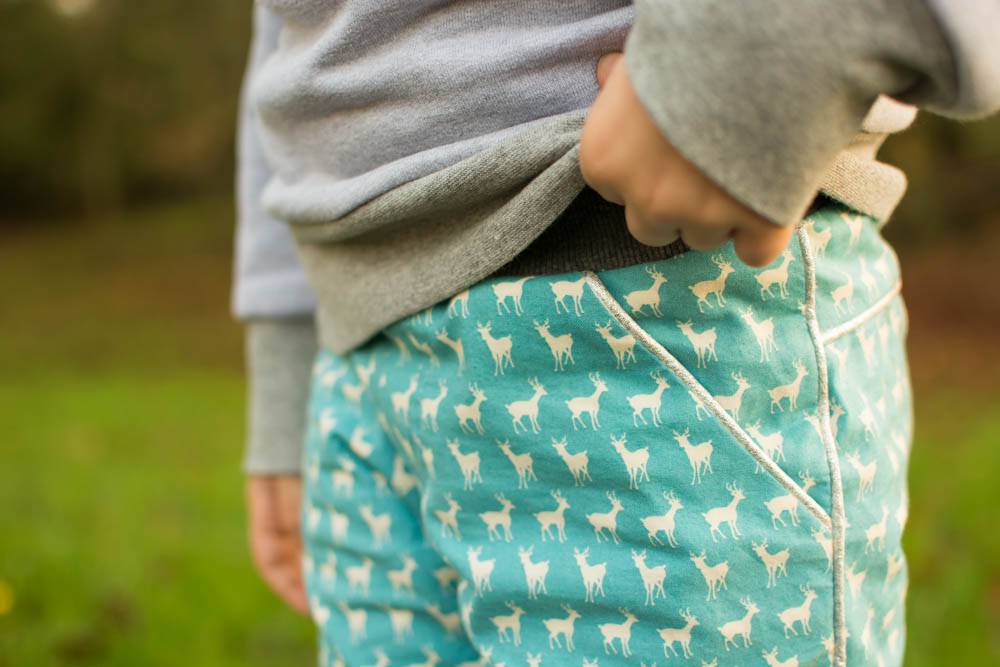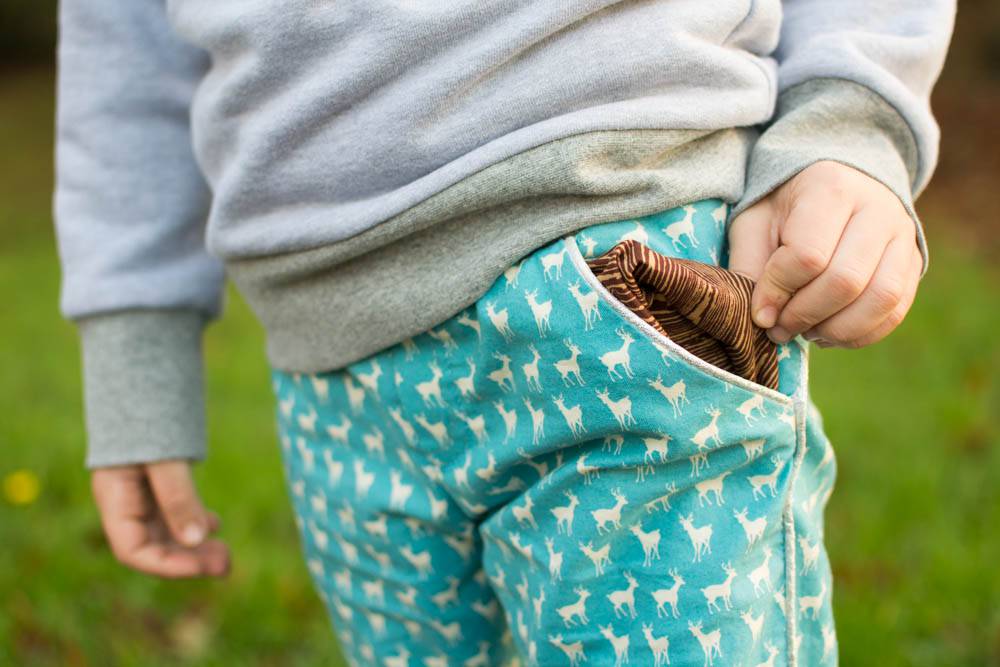 I try to involve my children in outfits I make for them, so they are more likely to wear them. Casper chose the faux bois fabric for the pocket bags and the purple fleece lining. Yes, this is the other reason he loves these trousers – they are fully lined in purple fleece. The outer fabric is a fairly thin quilting cotton so I wanted to give them some warmth for winter. The fabric is from a £3 Ikea blanket and the trousers are actually fully reversible but definitely more cozy with the fleece on the inside. I would love a pair of these myself for the chilly weather we're getting at the moment.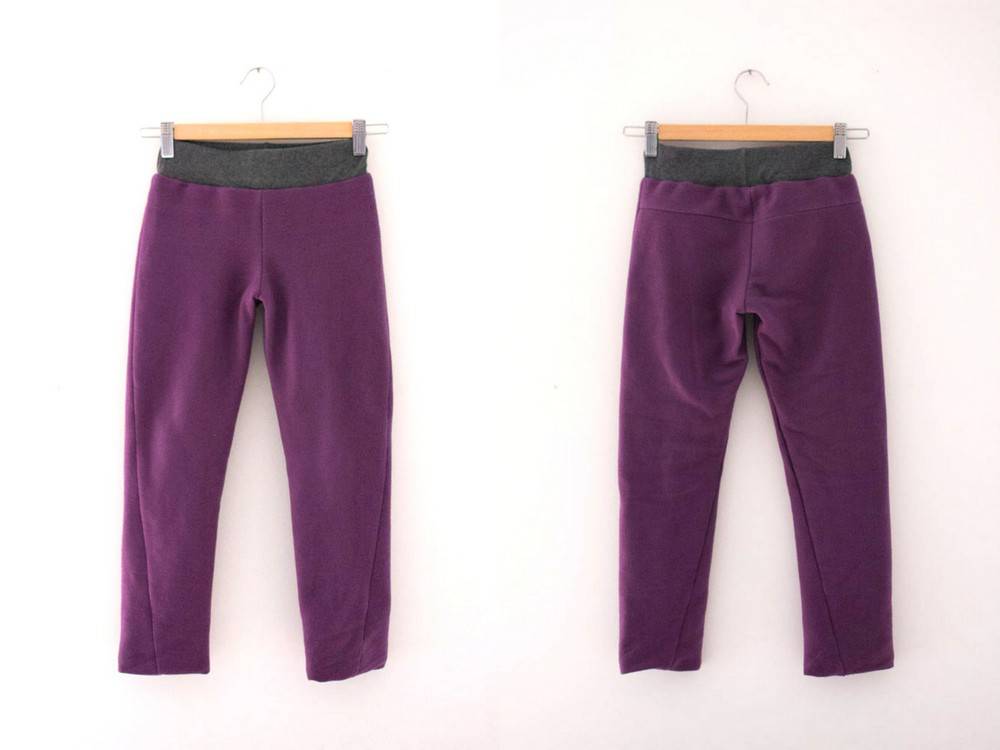 It had rained quite heavily the night before I took these photos and Casper managed to fall over twice before I'd even taken any, so you might notice a few dirty marks. I think I need to embrace them though as he gets older. I love how I can look back and compare this year's photo with last year's – hopefully I will keep this up every year now!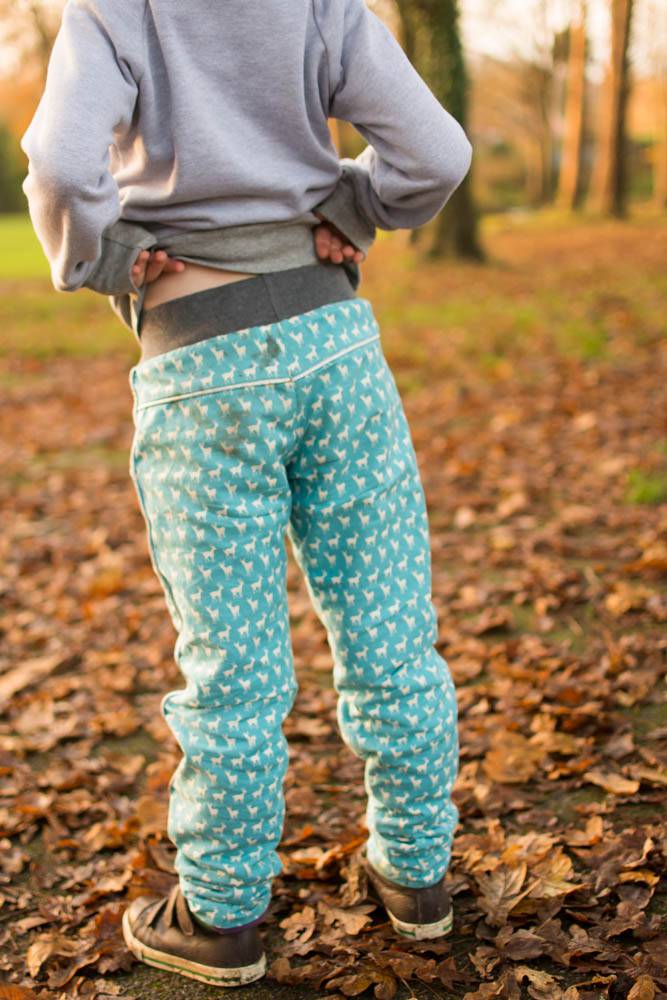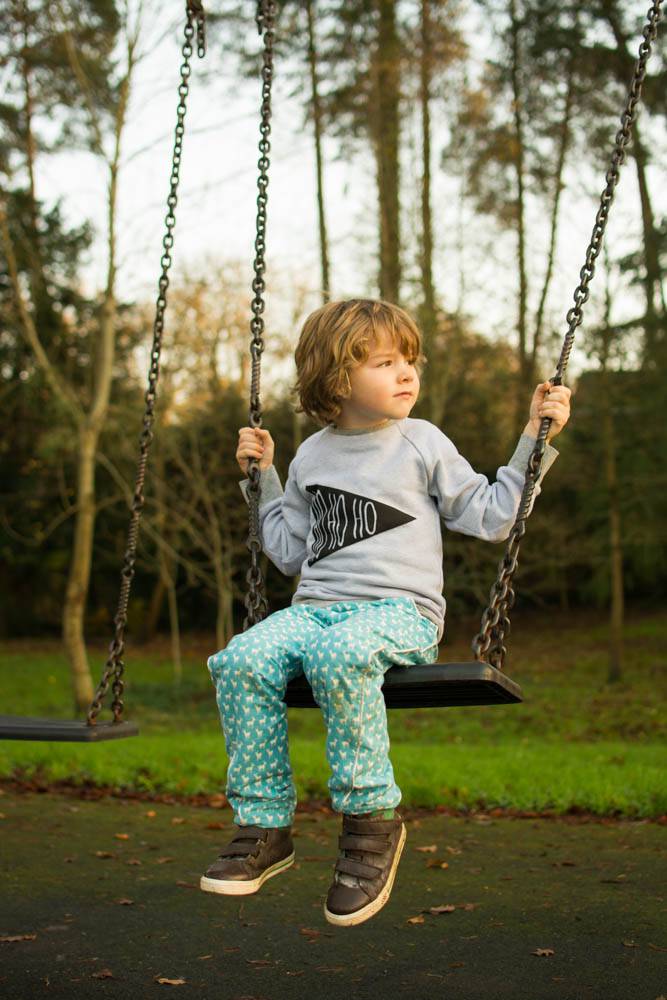 Now make sure you head over to Sewpony to see the gorgeous dresses Suz made for her three daughters. Aren't they adorable in this photo? I'm also a bit jealous of how warm they look, it's freezing here.