Are you ready to see three more pairs of fantastic jeans? If you've been tempted to buy the pattern don't forget the 20% discount runs out this Saturday – use the code TOUR20 at checkout.
Elizabeth from Charming Doodle has two boys and two girls. I find Elizabeth's style really varied and interesting – you'll find some beautiful outfits for her girls, cool boy projects and some fun accessories. I love the way Elizabeth has used embroidery thread for topstitching her jeans.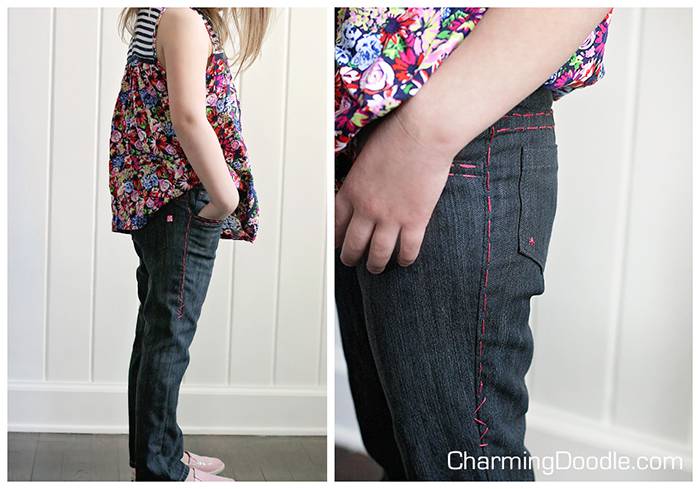 Sarah from Emmyloubeedoo sews the most gorgeous outfits for her adorable daughter. Her enthusiasm for sewing is infectious and I always love to see what she is working on. Sarah also sells some of the cutest patterns around in her shop. I can't wait to read more about these amazing jeans.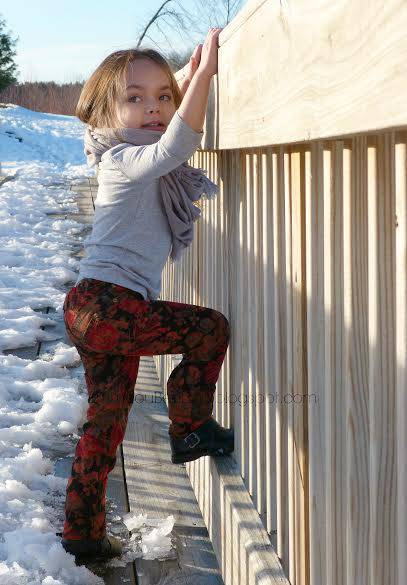 Kristin from Skirt As Top is one of the most encouraging bloggers you will find. Her sewing is always impeccable with the perfect balance of style and fun. Kristin just welcomed a new baby boy to her family so I was blown away when I saw today's outfit.