The lovely Jane from Buzzmills is joining the pattern tour today. I first met Jane a year ago when we were both guest posting for the 'Once Upon A Thread' series on No Big Dill. Since then I have discovered that I am two days older than Jane and we got married three days apart. No wonder we get on so well. Jane is always coming up with fun and interesting projects, she just can't help but craft. She sews (for girls and boys, for the home and for gifts), prints fabric, crafts, hosts amazing parties and does a lot more besides. I also love Jane's 'Thankfuls…' posts, they just make me pause and think.
I had trouble picking my favourite project but the dress below is definitely a top contender – a constellations geranium dress with a hand embroidered constellation. Jane's gorgeous daughter wore it for her Starry Night birthday party. I have some of this fabric and definitely plan to use this idea.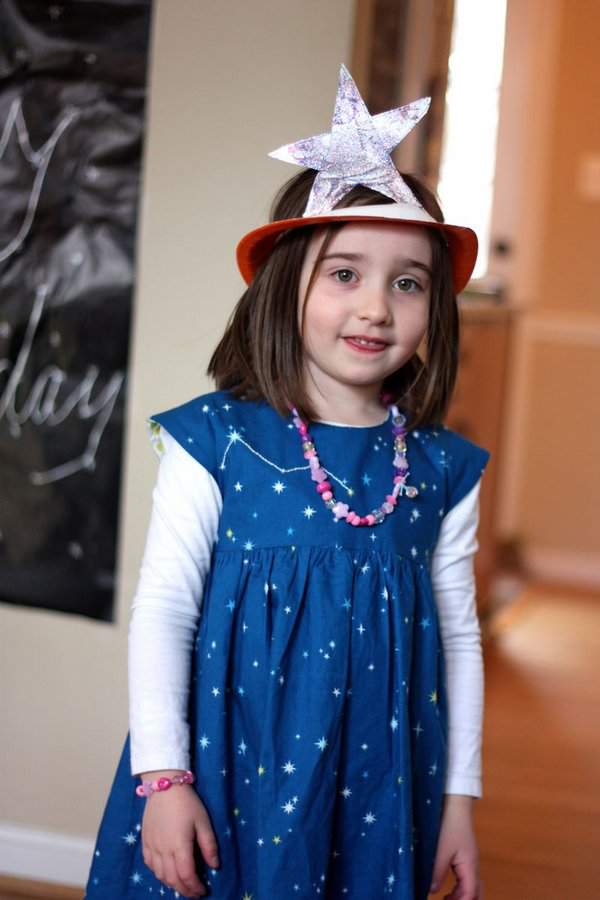 Jane is sharing not one, not two but three different versions of Fancy Pants Leggings today.