It's the penultimate day of the tour and I have two very talented ladies that I hugely admire sharing their jeans today. Caila from Caila Made will be sharing hers tomorrow.
Christine from Heidi & Finn is well known for her amazing patterns. I always love her take on other people's patterns as well. She has a lovely understated style and often adds unusual details like you see in the photo below. It seems that Christine was pretty pleased with the skinny jeans pattern as she ended up making three pairs for her girls.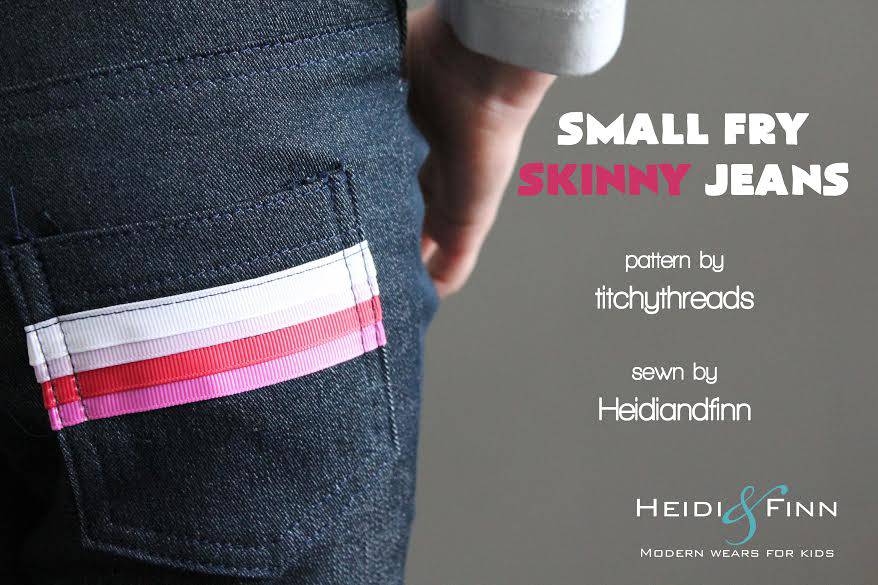 Max from Max California has such a cool inimitable style. I first started following Max's blog because of all the incredible clothes she made for her son so I was delighted to see her jeans were for him too. These are no ordinary jeans though – look at all that topstitching!