Hello. I am still hiding away working on patterns. Work on the Small Fry Skinny Jeans continues but I am very excited to share that the Fancy Pants Leggings pattern is now available in ages 5 to 10. I have decided to include all of the sizes in one file and keep it at the original price. This means that those of you who already have the pattern will get the larger sizes for free. Yep, you read that right – for free. If you have a Titchy Threads account then you will find the version sitting there waiting for you the next time you log in. If you purchased it either on Etsy or Craftsy then please email me at laura@titchythreads.com with your purchase details to get the update.
For those of you who don't have the pattern yet I've got a discount code for you – use the code 5TO10NOW to get 20% off for the next week! Head over here quick to get it.
I am very grateful for all the help I received from my testers. This led to a couple of changes to the pattern to help you to achieve the best fit for your child. There is now a width adjust line to give you more flexibility to adjust the fit. I have also added the hip and height measurement to the size chart and added more guidance on when you might want to raise or lower the rise. This will depend on whether your child has a short or long body and also where they prefer the waistband to sit.
I plan to share some tester versions next week but wanted to feature some that have popped up in the Titchy Threads Flickr group recently. Don't forget to add them there if you've sewn any – I love seeing them.
Inder made some fancy pjs for her son Joe. They look so great in stripey fabric.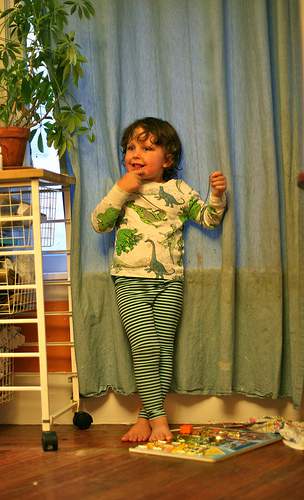 Tara used some amazing zebra fabric for these adorable little fancy pants, I love the contrasting panel.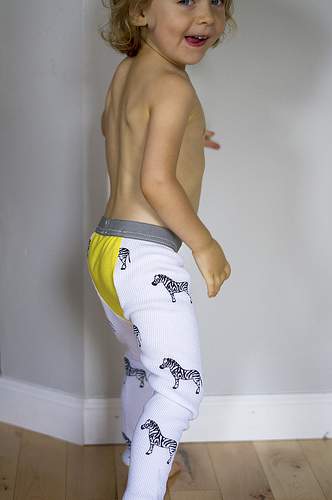 Max upcycled some very cool tees to make a fancy pair for both of her children, how cute are these?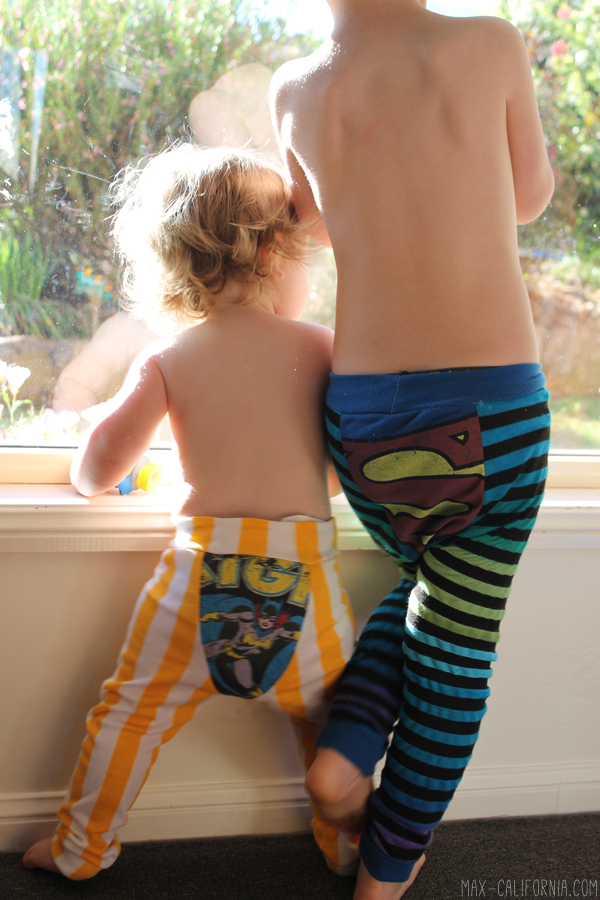 Last, but certainly not least, is Tasha from I Seamstressed. She made 5 pairs of leggings and 5 pairs of shorts in one day and they are all so lovely. You'll have to visit her blog to see the shorts. She's got a few guests on her blog at the moment while she spends some time with her new baby son. I'm hoping we get a peek of him wearing them soon though.