This time next week, my Small Fry Skinny Jeans pattern is going to be featured in the Flip This Pattern: September Showcase series.
This time it is different to usual – one upcoming indie designer is being featured each day and having one of their patterns remixed by three talented bloggers. My turn is on the 16th September, but there's loads to see before then.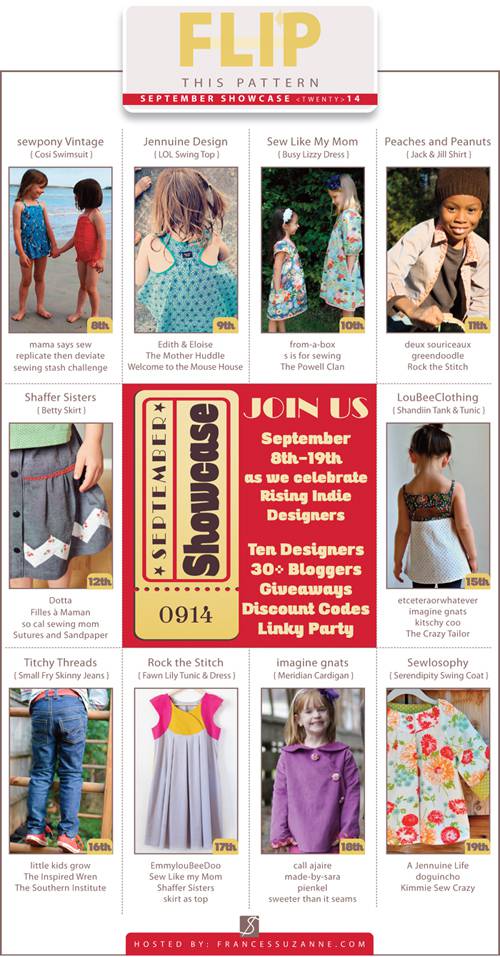 During the series all ten designers are also offering discounts on their patterns! I'm offering 20% off all patterns in my shop with the code SHOWCASE. The sale lasts until midnight PDT on the 20th September 2014.
There is also a linky party and prizes to be won, so head on over to find out more.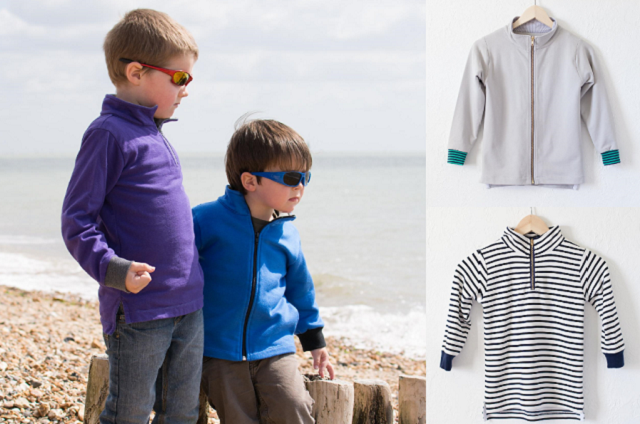 The Hawthorn Zip-up Sweatshirt pattern that I originally released for Willow & Co has come home to my shop this week.
It is the perfect pattern for either Autumn in the Northern Hemisphere or Spring in the Southern so there is no better time to buy it with the 20% SHOWCASE discount.
Also on at the moment is a wonderful series called Sewing for Kindergarten by my good friend Mie at Sewing Like Mad. I'm taking part on September 12th. I will be showing new options on the upcoming Rowan Tee and also sharing two new patterns I am working on.
Here is the full line-up: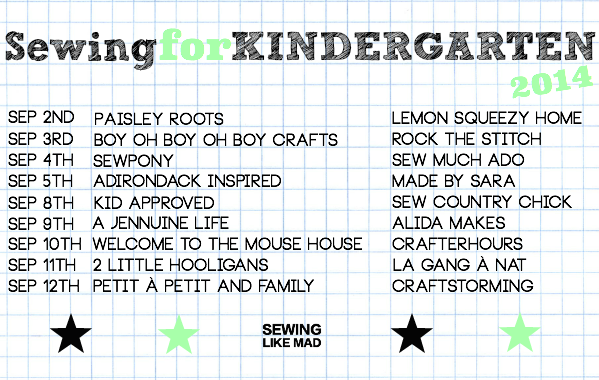 Finally, the sewing contest winners were announced at Willow and Co. We were so pleased to see 80 entries sewn! Congratulations to all the winners and everyone that took part. You can see all the entries here.