Hello there! It's been pretty quiet here on the blog lately. I have been really busy lately though working on a few projects that I'm really excited about. Hopefully I'll be able to share more about what I've been up to soon. Today I'm bringing home a post about the Banyan Tee pattern by Figgy's that was originally featured over at the Village Haberdashery.
***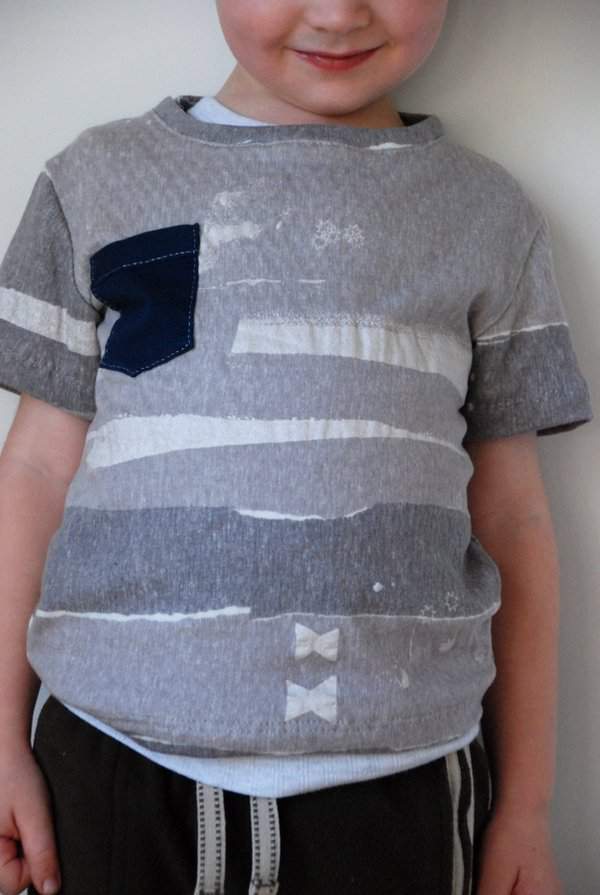 I was inspired to learn to sew as I wanted to be able to make clothes for my two boys. This means that I am always on the look out for new boys patterns and as soon as I saw the Banyan Pattern I knew I had to have it. It's full of some really stylish pieces and is suitable for girls as well, with a tunic version of the T-shirt too. I am a big fan of Shelly Figueroa, having made several patterns from the Sewing for Boys book that she co-authored with Karen Le Page. The patterns are well explained and easy to follow. The picture below shows a few of the things I've sewn from the book…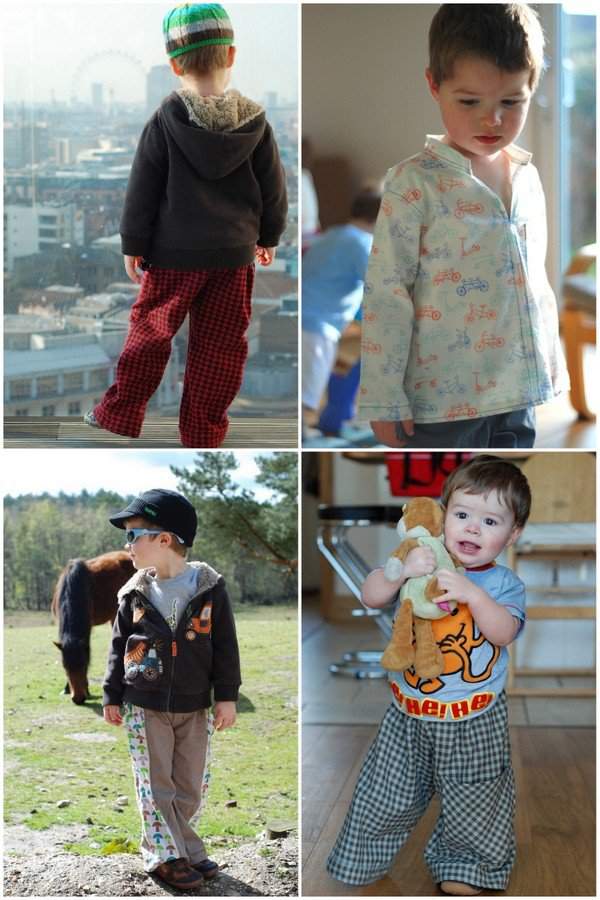 I have also been taking Shelly's Kids Romper Revamp course for the Zephyr Romper and Sundress on Craftsy and she has so many great tips to share. The Banyan Pattern was actually designed by Shelly's partner Daniela, a very talented designer of clothing and fabric. Figgy's also allow you to sell clothing made from their patterns, as long as you sew in a Figgy's woven label that you can purchase from their website.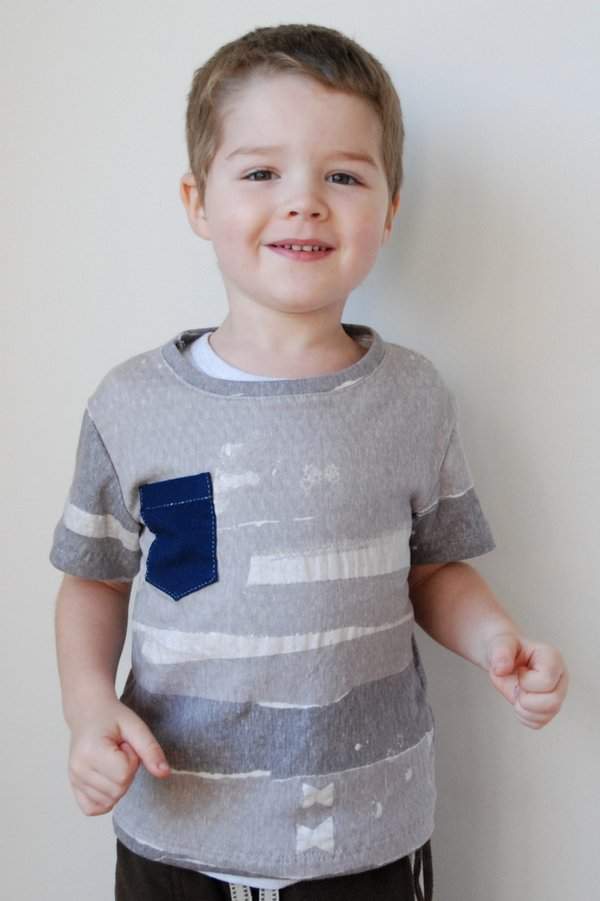 While I was buying the Banyan Pattern I decided to take a quick peek in the fabric section of Annie's shop to see what knit fabrics she had. I immediately spotted this gorgeous Nani Iro Element Collage in Fog and couldn't resist, it seemed to me that it was meant to be turned into a Banyan Tee. I love sewing with grey as it means the finished garment will go with everything. The silver metallic details, variation in colour and the randomness of the print make this quite an unusual grey fabric. It is a bit more pricey than I'd usually use for my children but I'd read so many good things about Nani Iro fabric and once I received it I could see why. It is unbelievably soft and beautiful to sew with.
I was a bit nervous working with 'the precious' fabric and always used a pressing cloth when ironing it but otherwise didn't do anything else special. It does not curl up at all, making it a lot easier to work with than many jersey fabrics and I'd definitely buy it again. I bought 1.5m and managed to squeeze out two T-shirts with just a few scraps remaining. It would be great to use with as a contrasting feature fabric too, maybe just for the sleeves and the pocket.
The first thing I did when I opened the pattern was to compare the pattern pieces to one of Casper's T-shirts that fits him well. I found that the pattern looked a bit wider and not quite as long. When you are comparing make sure to allow for seam allowances. Casper is just 4 but is fairly tall and quite slim. So I used the 2/3 pattern piece but lengthened it to between the 4/5 and 6/7 length. To do this I traced the pattern and marked the armpit point of the 2/3 size and the width of the 2/3 size but at my chosen length. I then drew a new line between the two. I wanted to make sure that this T-shirt would last quite a while and even went as far as making a muslin version in a cheaper jersey fabric.
Whenever I sew with knits I make sure to use a stretch or ballpoint needle and I also use my walking foot. I am lucky to have one built into my machine but they really help to get an even feed of both layers when you're sewing a seam or hemming. The other thing to remember is to use a zig zag stitch – a medium length but narrow zig zag is recommended by Figgy's and this works really well as it looks quite subtle but will ensure that you have stretch in your seams.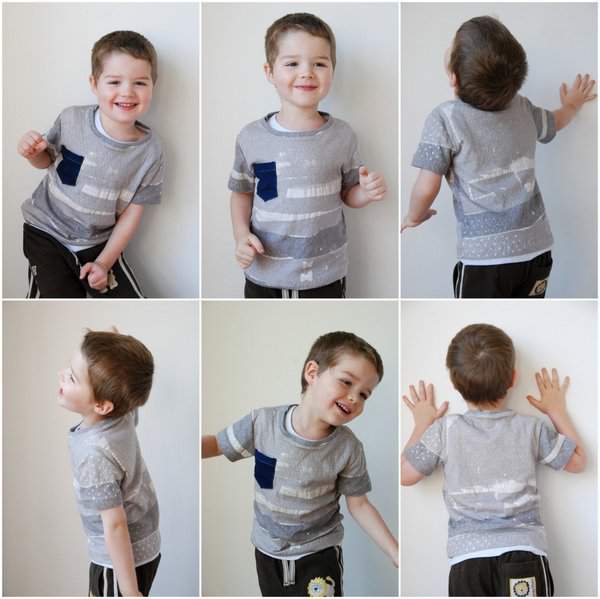 The fit is perfect and Casper is really happy with his new ultra soft T-shirt. To co-ordinate with the fabric I used silver metallic thread for top-stitching and hemming and I absolutely love it. I've got another one to sew up for my youngest and then I can't wait to sew some of the fantastic trousers included in the pattern. I hope Figgy's bring out more boy patterns in the future.
Thanks for having me today Annie!