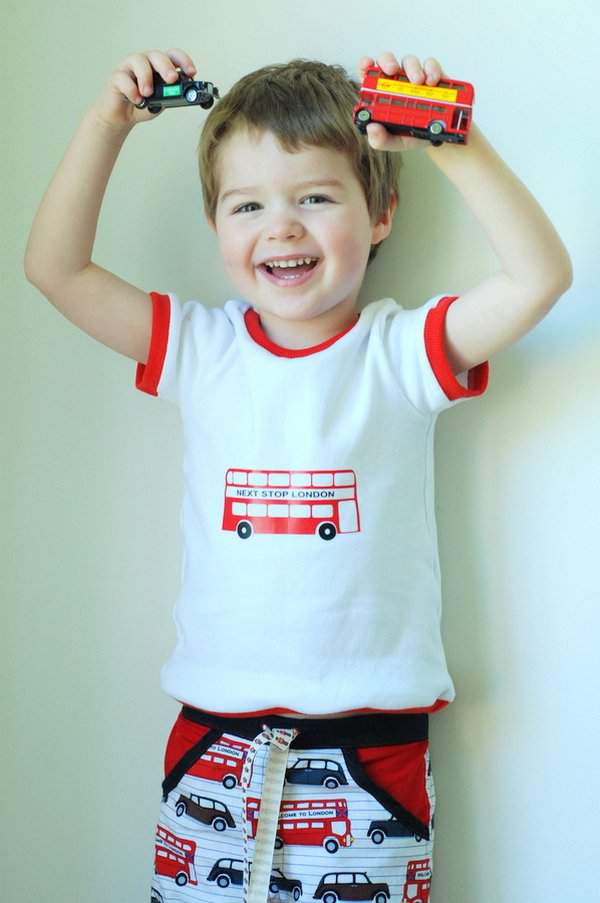 After a lovely break in London I returned keen to make something with the 'Next Stop London' line by designer Laurie Wisbrun. As I've mentioned before I was lucky enough to win half a yard of each fabric in the line from a giveaway on Laurie's blog. I was far too ambitious for the last day of KCWC and so had to extend it to an eighth day to finish this outfit. Casper is really pleased with it though and it fits him perfectly.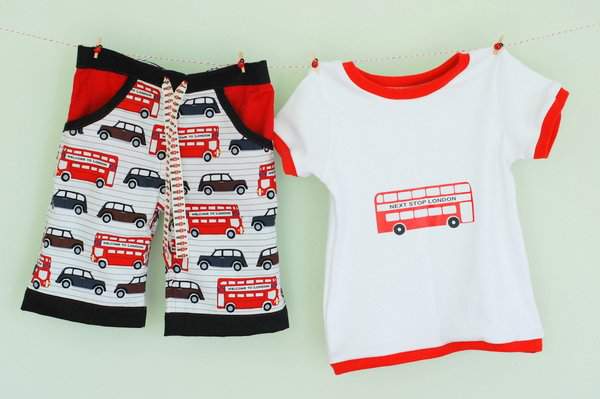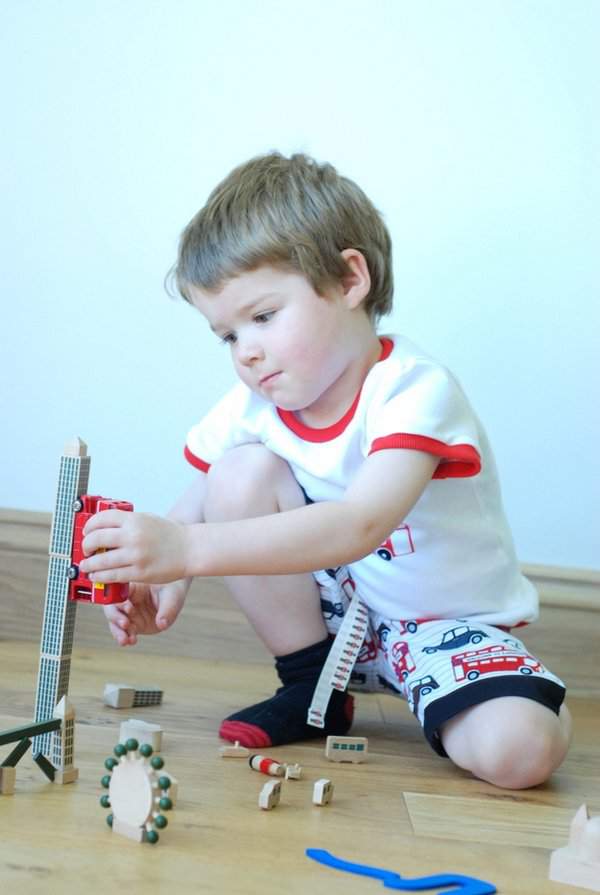 The shorts are adapted from the 'Basic Pocket Pants' pattern in 'Growing Up Sew Liberated'. I used the 3T size and took 7″ off the length. While I was waiting for this fabric to arrive I had a fortuitous visit to my local craft shop where I picked up some amazing ribbons. I really wanted to use these in the shorts so I adapted the waistband to keep it elasticated in the back but with a drawstring waist using the Beefeater ribbon in the front. I also added a tag in the back with the Union Jack ribbon and added red top stitching. I even got lucky and matched the taxi and the bus at the top of the front.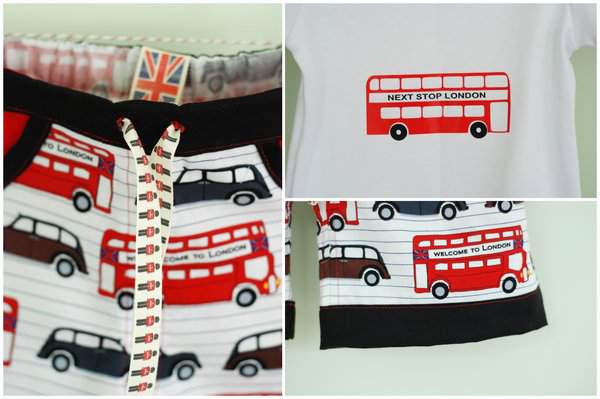 The T shirt is made using the 'Flashback Skinny Tee' pattern. This was such a popular pattern during KCWC, with good reason. After a slow start I feel pretty confident making these now and a short sleeved version is even quicker to pull together. For the sleeve length I followed Rae's guideline's on this post and cut 1.5″ below the armpit. Casper is 3½ and the 4T is the perfect size for him. I sew the whole thing with just my overlocker and this was my best attempt yet at sewing on the ribbing. It certainly helped that it was a particularly soft ribbing that I bought here. My stash of ribbing is quite depleted now so I think another order is due soon.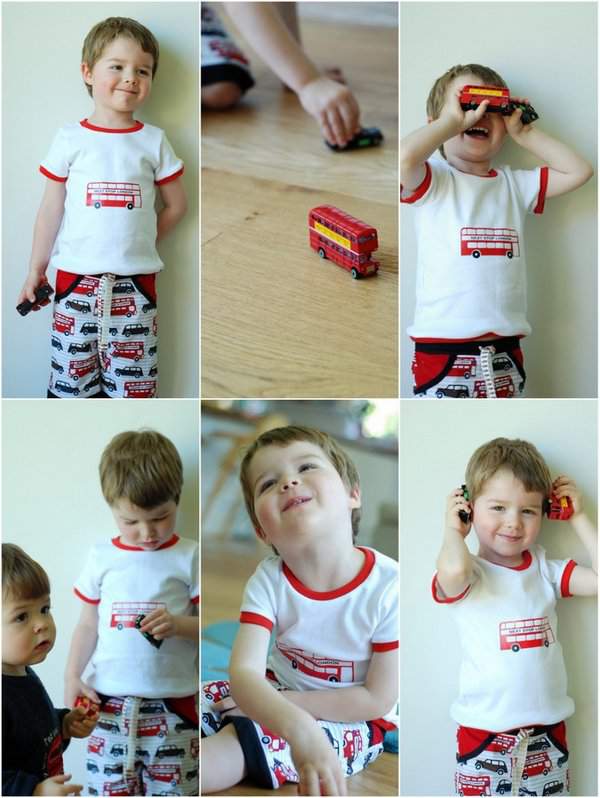 I made the graphic on the T-shirt using my digital cutter Leonard (yes, he has a name!). I have included the svg file below in case any of you would also like to use it.
Rowan also joined in with wearing some bus themed clothes. This is an old jumper of Casper's that almost fits him now. He was enjoying practising a bit of gurning too.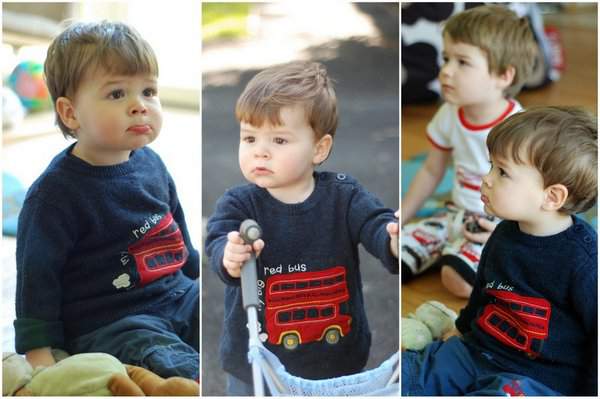 I really enjoyed participating in my first KCWC and it was so motivating to be sewing along with so many others – over 600 people took part. Do take a look at the Elsie Marley Flickr pool if you want some sewing inspiration. You may be there for some time. I'll be taking a few days off sewing now but I can't believe how many things I managed to make in one week eight days.