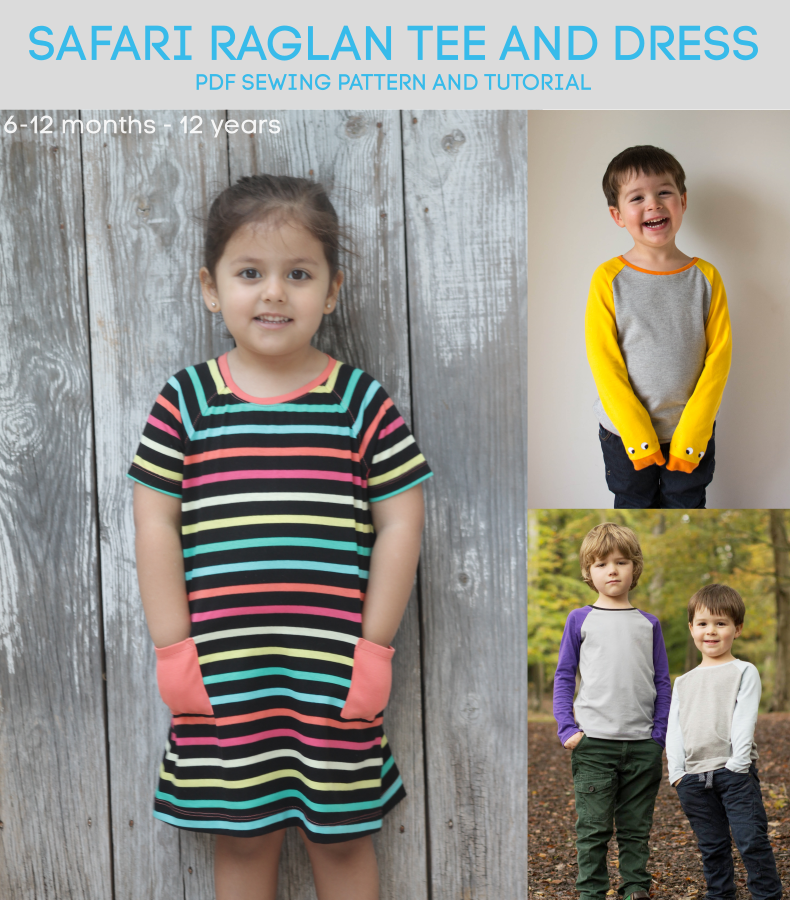 Hello everyone! I feel like it's a long time since I wrote a proper post sharing something I've sewn and I've really missed it. I've been short of energy throughout this pregnancy and I'm 33 weeks now. I'm looking forward to winding down a bit and sewing up a few things on my to do list. Starting this week I will be sharing a few things I've had photographed and ready to write about for a while.
One thing that I have been working hard on recently is the Safari Raglan Tee and Dress pattern (formerly known as the Rise & Shine Raglan). This is now available in my shop here. I first shared the T-shirt earlier in the year after it was featured in Love Sewing magazine. Since then I've added an A-line dress option, improved the pattern and increased the size range (6-12 months to 12 years).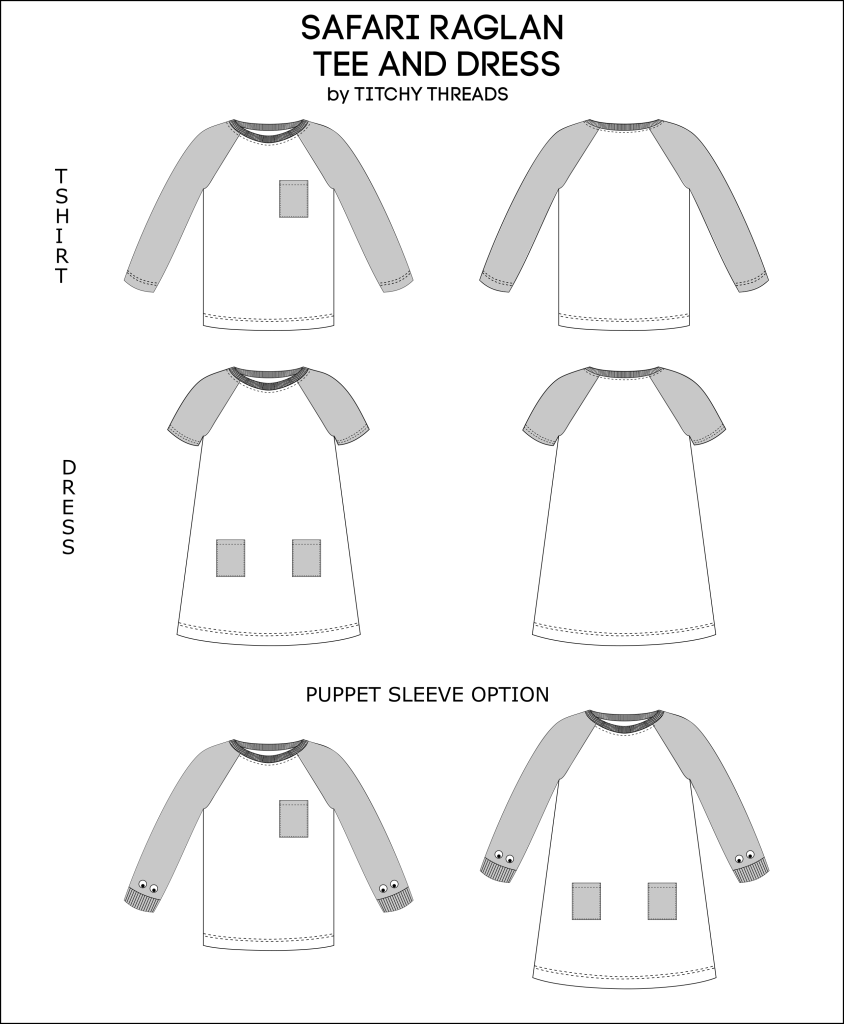 The Safari Raglan has a comfortable fitting and is very versatile. Use it as an every day basic or custom design a one of a kind raglan. Choose from hemmed short or long sleeves, or for a raglan with a difference use your creativity to add some puppet sleeves that your children will adore. Suitable year round for boys and girls this includes all the usual detail you expect from a Titchy Threads pattern and is a great basic to have in your pattern library.
The little girl in the cover photo at the top belongs to Andreia from In a Manner of Sewing, who was a huge help with testing. If you take a look at her blog post you'll see what an amazing job she did with stripe matching too. Several other testers who chose the puppet sleeve option were very creative with their designs: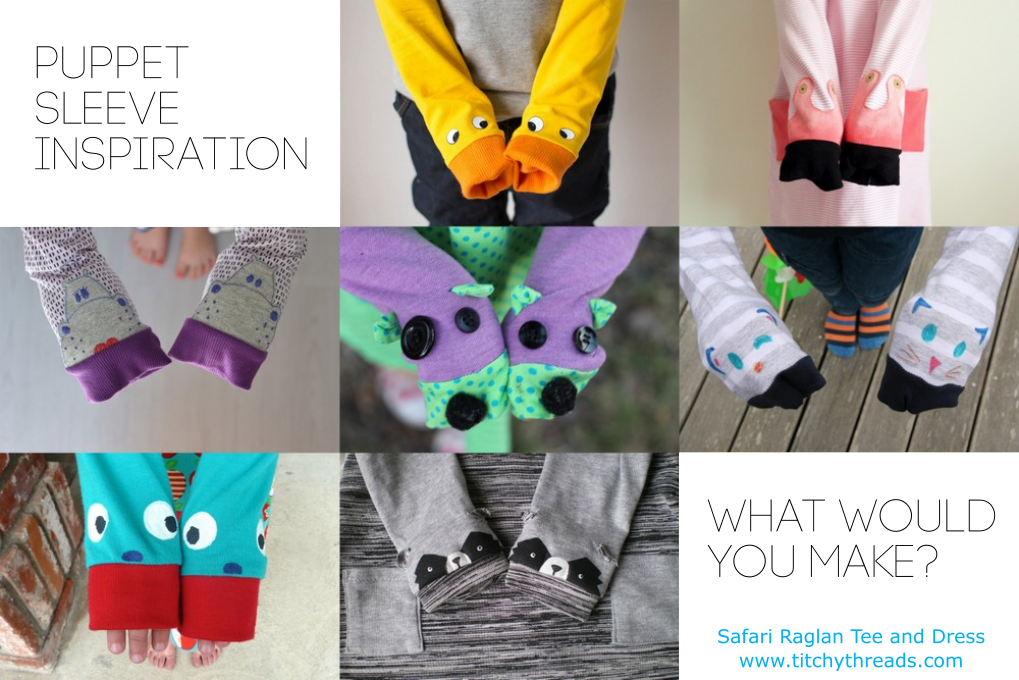 ROW 1: Ducks by Titchy Threads, Flamingos by Maria (www.mycozyco.com)
ROW 2: Hippos by Monica (www.mamemimo.com), Puppy by Ari (www.max-california.com), Cats by Nathalie
ROW 3: Cat by Katie and Raccoons by Rachael
Below is a dress version one I made with short hemmed sleeves, co-ordinated to match some adorable bear socks I bought. This is the first thing I've sewn for the baby, although I have a lot more planned.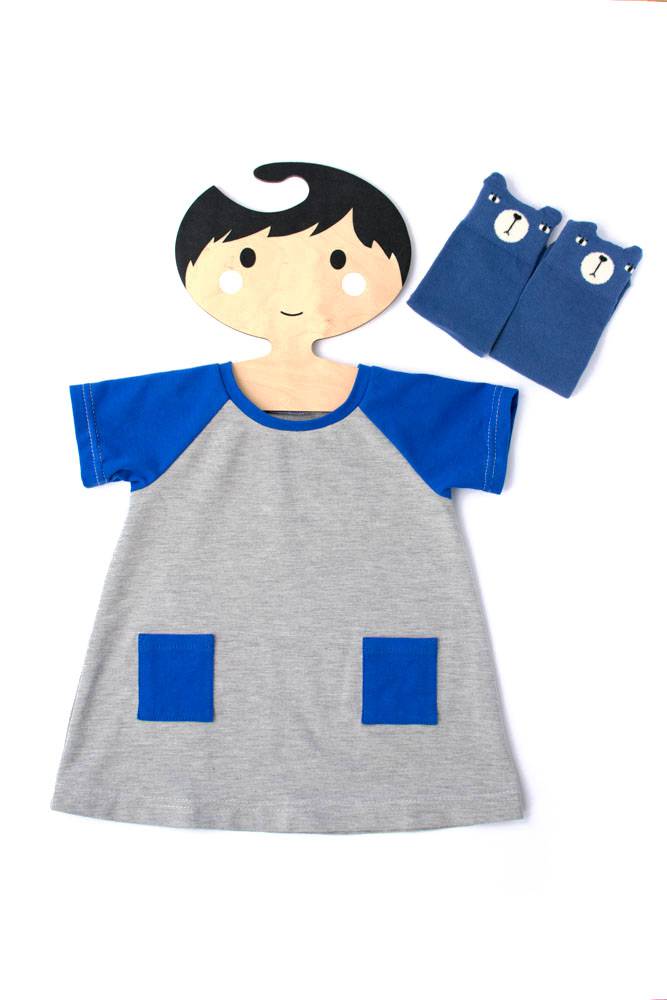 To celebrate the release, and the gorgeous sunny weather we've had in the UK recently, I'm having a summer sale. Get 25% off everything with the code SUMMER25. Take advantage while you can and stock up!