I was recently contacted by Gousto to see if I would like to test one of their gourmet food bags. They are a relatively new London based company that deliver recipes and ingredients for complete meals to your door. Their recipes looked delicious and healthy as well as including some inventive combinations and unusual ingredients. I've been trying to eat a little more healthily since Christmas so this sounded ideal. The bag they provided included two meals that I was able to choose from a selection of ten and the options are updated every week. Half of the meals offered were suitable for vegetarians. I thought there was the right balance between having enough choice and not being overwhelmed.
Ras El Hanout Halloumi with Barberry Bulgur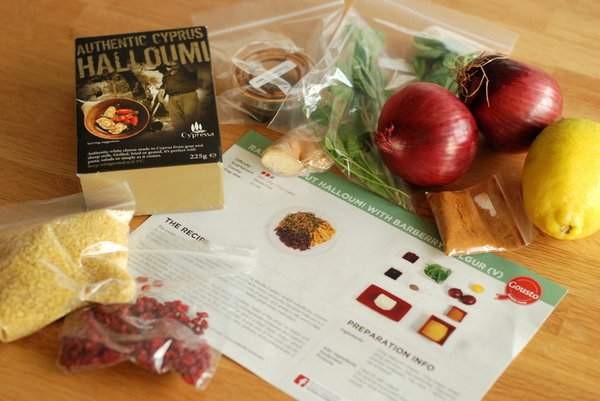 We absolutely loved this dish. It contained a couple of ingredients that I hadn't heard of before such as barberries. The flavours were fantastic and I'd definitely like to make this again. Casper helped me to prepare many of the ingredients and I also learned a tip to remove ginger peel with a teaspoon. I bulked it out with some roasted peppers so we had enough to feed four of us but I didn't need to.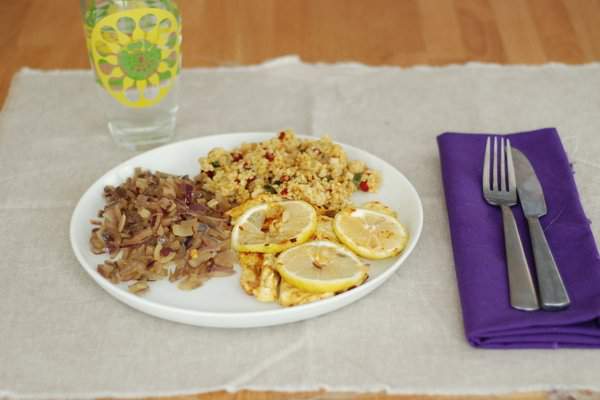 South Indian Prawn Masala
This was also very tasty although my husband and I both felt it needed another vegetable with it but it would be easy for us to add that. The spice level was a little too hot for me but I still managed to finish it and the proportions were perfect for two people.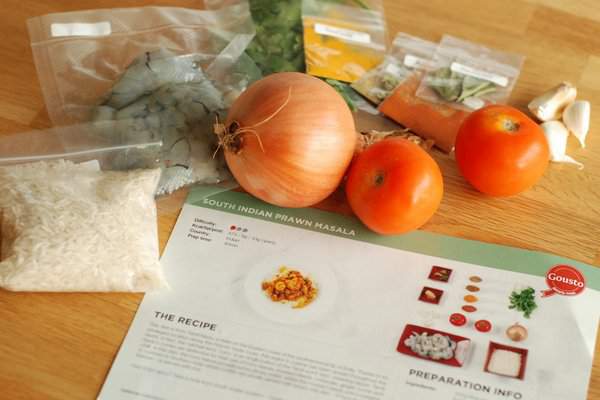 Overall, I really liked the format of the recipes and the meals were easy to prepare with good quality, fresh and seasonal ingredients. It is a really convenient option to have when you're busy but still want to be able to cook for yourself.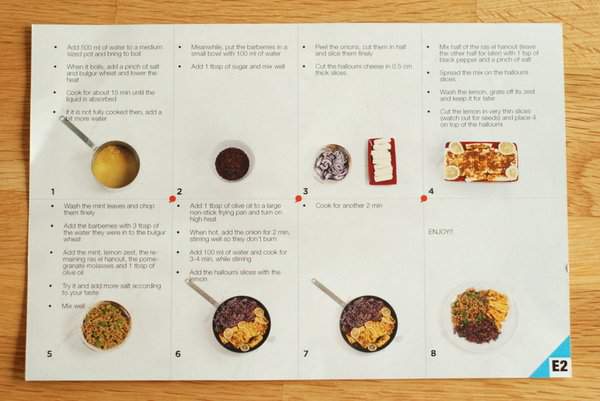 Gousto provide a great service and I'm really pleased to be able to offer one of my readers in the UK the chance to test a Gousto Gourmet food bag for free. Also, any of my UK readers can use the discount code CRAFTSTORMING to get 25% off your first delivery.
The Prize
The winner gets to choose two two-person meals from our web page http://www.gousto.co.uk/this-weeks-recipes. The food box will be delivered the week after the meals are chosen.
Terms and conditions
In order to enter the competition, the entrant must subscribe to the Gousto newsletter as well as enter via Rafflecopter below. No cheating please the winning entry will by chosen by Rafflecopter using an online randomiser and will be cross checked to make sure the entrant has subscribed. The winner will be announced in Gousto's weekly Newsletter.
This giveaway is open to all readers over 18 with a postal address in the UK. Gousto is unfortunately unable to deliver to the Scottish Islands, Channel Islands or Northern Ireland.
The giveaway closes on the 12th of February 2013.