Three days in and I'm beginning to see a big trend in fabrics for spring and summer – florals. Two of the four pairs yesterday used floral fabric and another one today. From the sneaky peeks I've been getting there are several more to come too. I'm not sure about fabrics for boys yet but there are definitely some cool and interesting stretch twills and denims with prints to be found out there.
My first guest today is Kerry from Sutures & Sandpaper. Kerry took part in the Small Fry Skinny Jeans Sew Along when I shared the free 2T pattern and then she was a huge help in testing the full pattern. She is always making something amazing for her three very cute kids.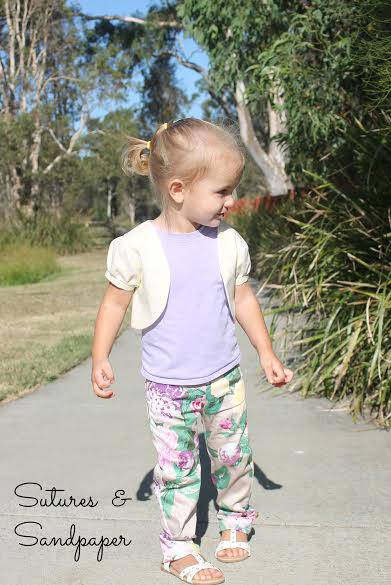 Alexia from Lexi Made was another fabulous tester. She makes the most stylish clothes for her adorable twins and son. Unfortunately Alexia's post will be delayed, due to family reasons. My thoughts are with you and your family Alexia.
I am so excited about my third guest today. Elsie Marley was one of the first sewing blogs I started following and I'm still excited to see every new post. Meg has such a unique effortless style that shines through in everything she makes.