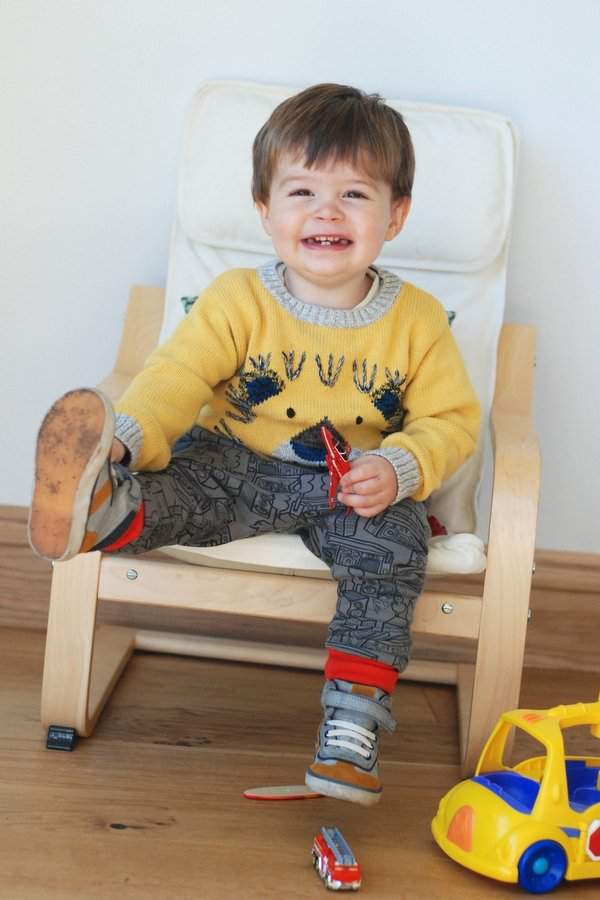 These trousers may look rather familiar – only a few days ago I showed you Casper's sweatpants, made with a very cool thrifted hoody. As I only used the sleeves for those I was able to make something for Rowan out of the body of the hoody. This time I used the low and lazy loungies tutorial that Sophie did as part of the KCWC build up. How could I do anything else with this amazing fabric? They came together very quickly and look so comfy and cosy on. I'd quite like a pair myself although I'm not sure I could carry them off so well.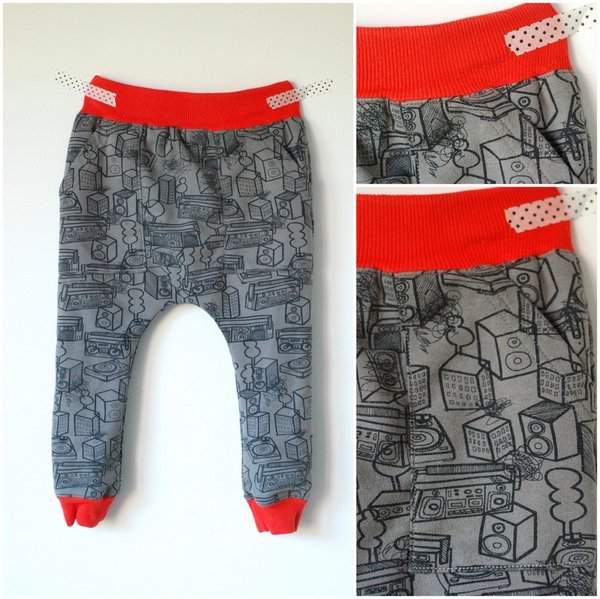 The original front pocket of the hoody was a bit too wide so I cut a bit out of the middle and turned the two remaining pieces into patch pockets. Casper chose the red for the cuffs and waistband and I topstitched them both with metallic red thread, though it doesn't really show in the photos here. I might go back and add it to the pockets too. Sophie's suggested waistband measurements were perfect although I'll do anything to avoid hand sewing so I used a different method to construct both of mine.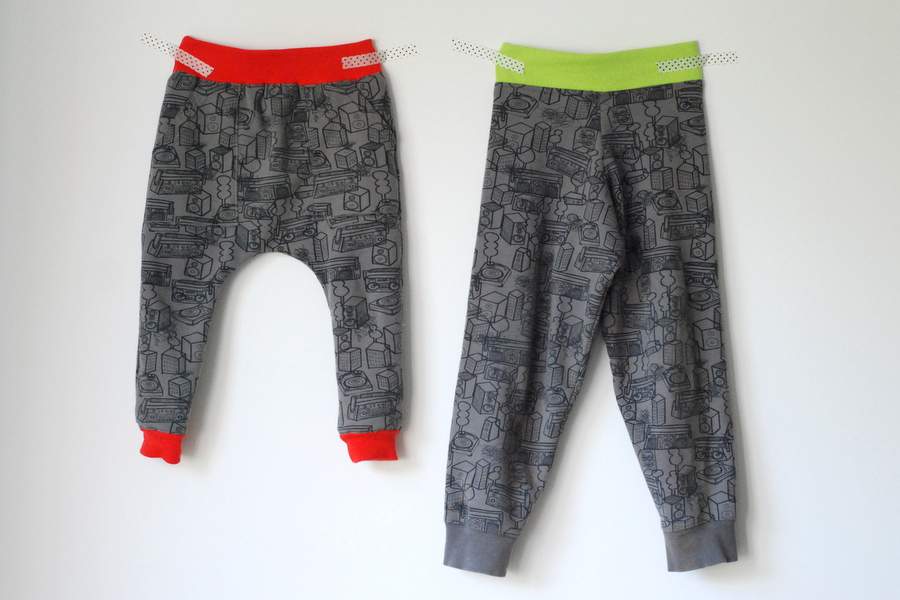 I didn't take any pictures but basically I sewed the ribbing into a loop and fold wrong sides together, sewed the elastic into a loop, then tucked the elastic inside the ribbing so it was touching the fold and pinned it into place. I then serged the edges of the ribbing together (this is not essential if you don't have a serger) and finally sewed it onto the trousers.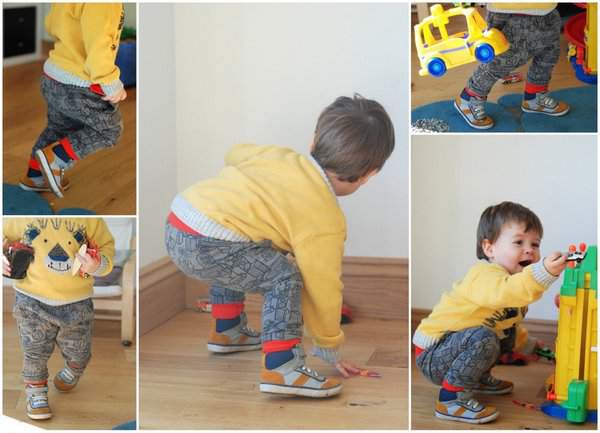 I like to think he's pulling a few breaking dancing moves in the middle photo. One great advantage of this style of trousers at this time of year is that they're perfect for tucking into wellies. I just hope I get some more lucky thrift shop finds to make them with.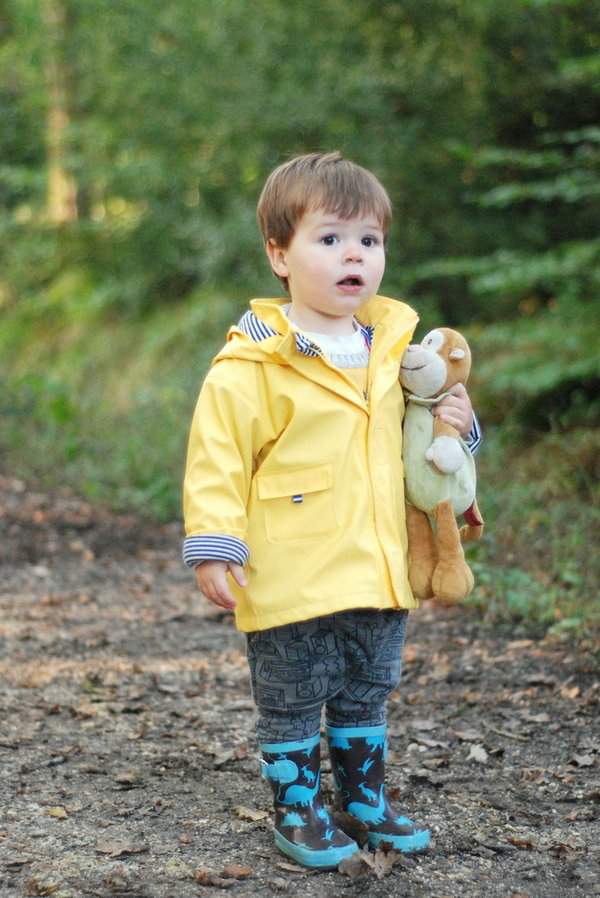 I completed these on day 6 of KCWC and managed to nearly finish another project on day 7, it just needs buttons and buttonholes before I can share it with you. Even though I didn't get going properly until halfway through I had a really productive KCWC and it feels good to get back to sewing kids' clothes – thanks so much for the motivation Meg.