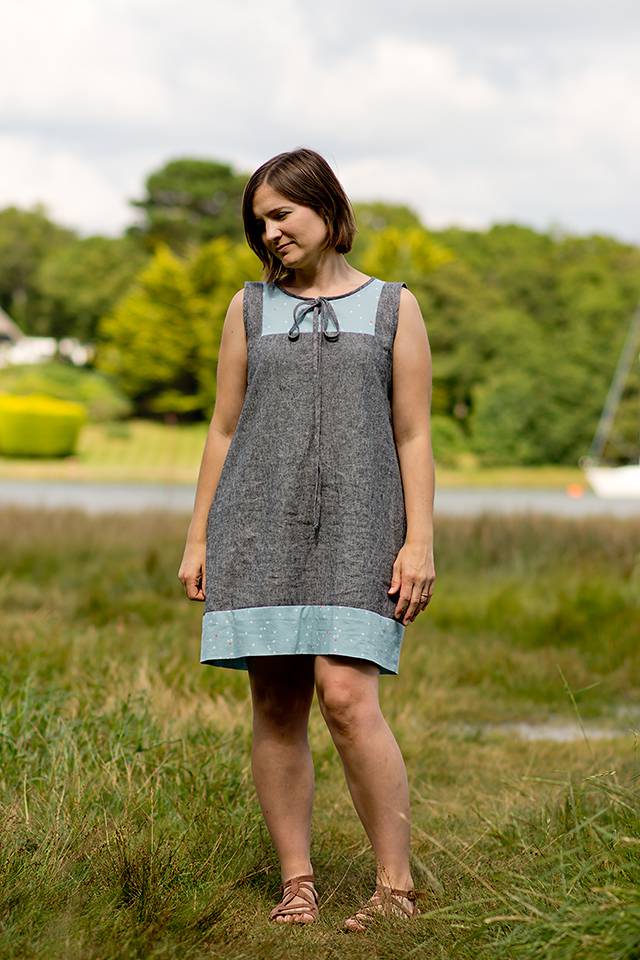 I'm very happy to be joining the Pattern Parade from Make It Perfect today. If you've been following my blog for a while then you'll know that I haven't sewn very much for myself. I learned to sew because I wanted to make clothes for my boys so it's taken me a while to make the jump. I'm still not quite there but two posts in a row of things for me isn't bad. I was delighted when Toni asked me if I'd like to join her tour though – signing up to sew women's pattern is the perfect way to push myself. Toni has a wide range of patterns for women and children and if you read on to the end of the post you'll have a chance to win one. It was really easy to choose the Poppy Tunic as I've considered buying it a few times before but there's a few others I like the look of.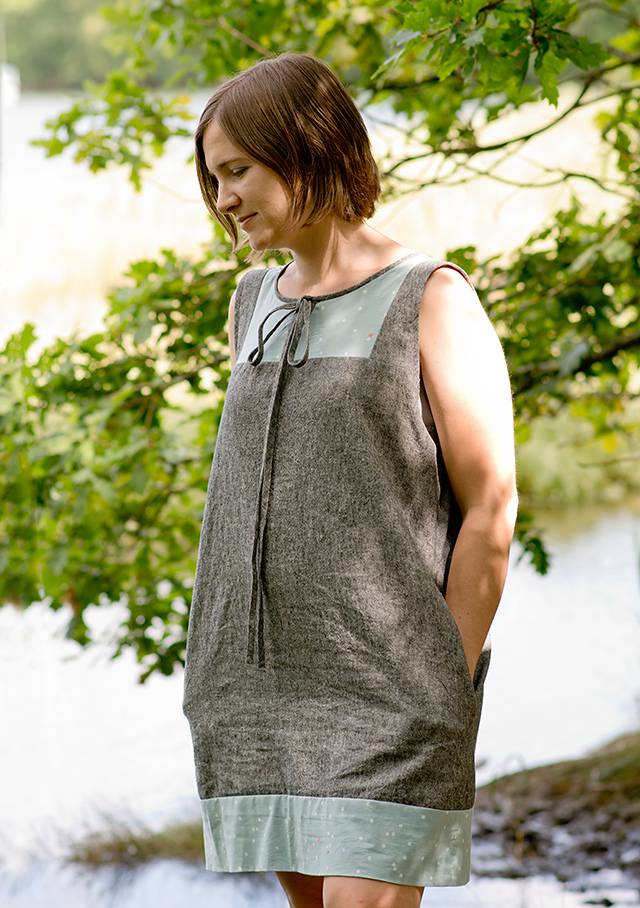 The pattern has options for a tunic and a dress. I've been craving a new summer dress so went for that option but would love to add a couple of tunics to my wardrobe later in the year. I used Robert Kaufman yarn dyed Essex linen in black for the main fabric and a lightweight cotton cambric for the contrast. The latter is called 'Shine Green Coral' by Atelier Brunette and I bought it from M is for Make. I'm not sure why I'm sharing my source because I want to buy the whole collection! Promise you'll save some for me, ok?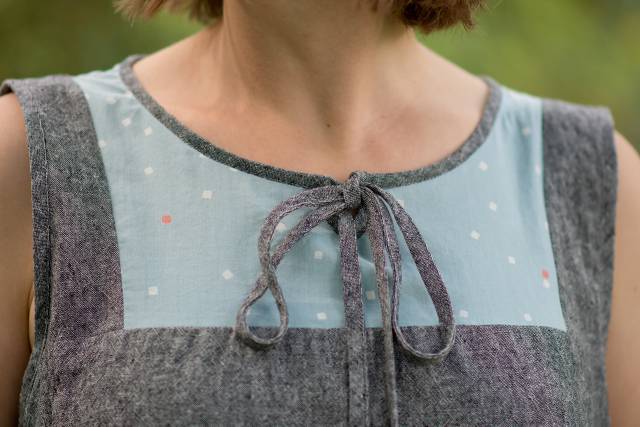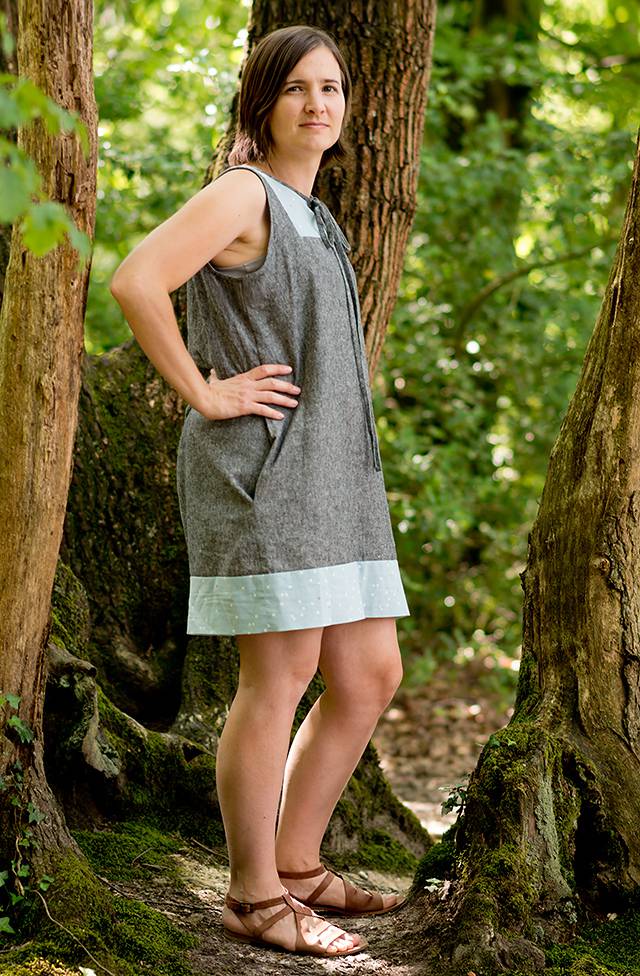 The pattern is well written, concise and easy to follow. I chose to make a medium based on the size chart. My chest tends to measure in a smaller size than my hips so I made sure that it would be wide enough on the hips before I cut into my fabric. I did make a couple of changes to the pattern…
– I lowered the front neckline by 1cm at the front centre and graded it to the original pattern line at the sides. I am a bit funny about wearing things that are too high on my neck and wanted to make sure I'd be happy wearing this.
– I added 1/2″ (the amount of the seam allowance) to the side and bottom of both the front and back chest inset pieces. I then sewed them chest inserts in with regular seams rather than binding and stitching down
– This meant changing the order of construction a little – so I sewed the front shoulder pieces and chest insert together, then the back shoulder pieces and chest insert
– Sewed the bottom of the contrast band on with a 1″ seam allowance instead of folding and pressing the bottom of main fabric before attaching the band
– I added inseam pockets in the side seams. I'm always more likely to wear a dress if it has pockets.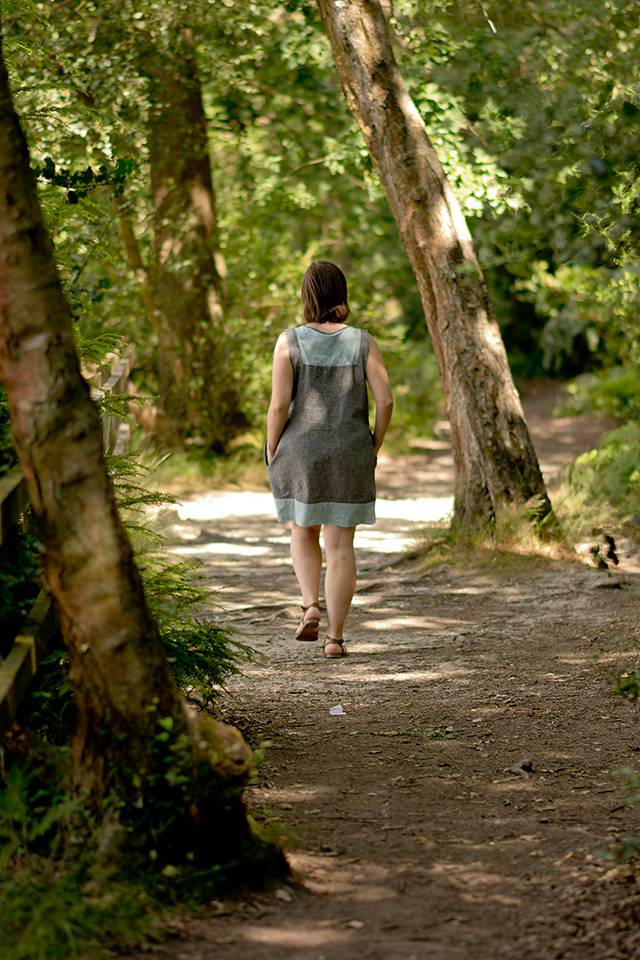 I absolutely love wearing this dress and have had it on a lot since I finished it. I wasn't sure whether the relaxed fit would suit me but I really like it and it's so comfortable. It's really light and airy for summer but would also be perfect in winter layered with a long sleeved tee, leggings and boots. Next time I will try and bring up the bottom of the armhole a bit as they are just a bit too big for me. Otherwise it's great.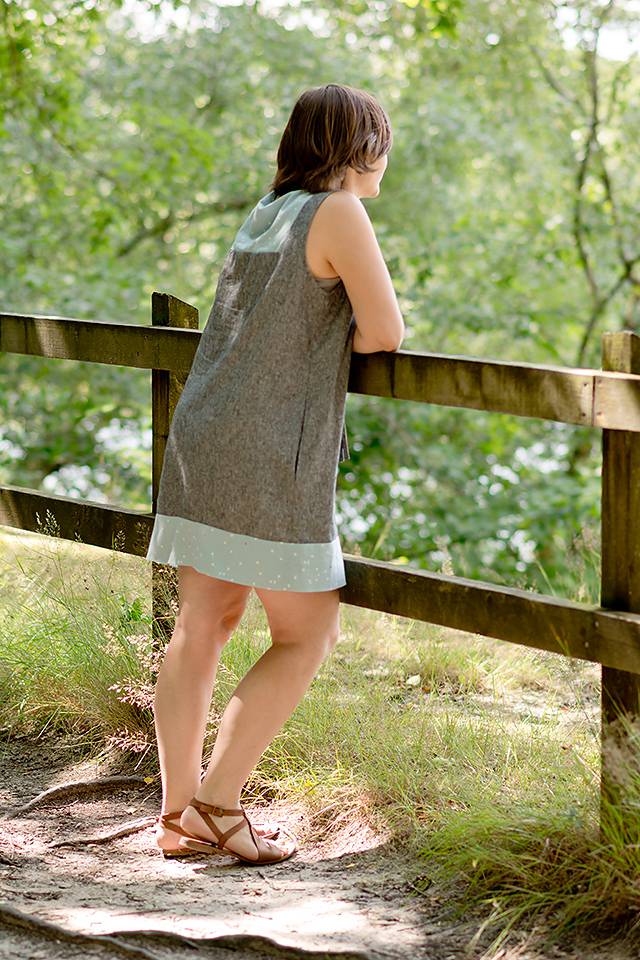 All these photos were taken on Sunday when we walked along the river from Beaulieu to Buckler's Hard in the New Forest. I'd like to say a big thank you to my husband for taking them and to my friend Toni-Maree who generously offered to edit them. I have been trying to improve my photography and have recently started to find out more about post processing. Toni-Maree is a lot further along this path than me and I absolutely love her edits, she is very inspiring to me.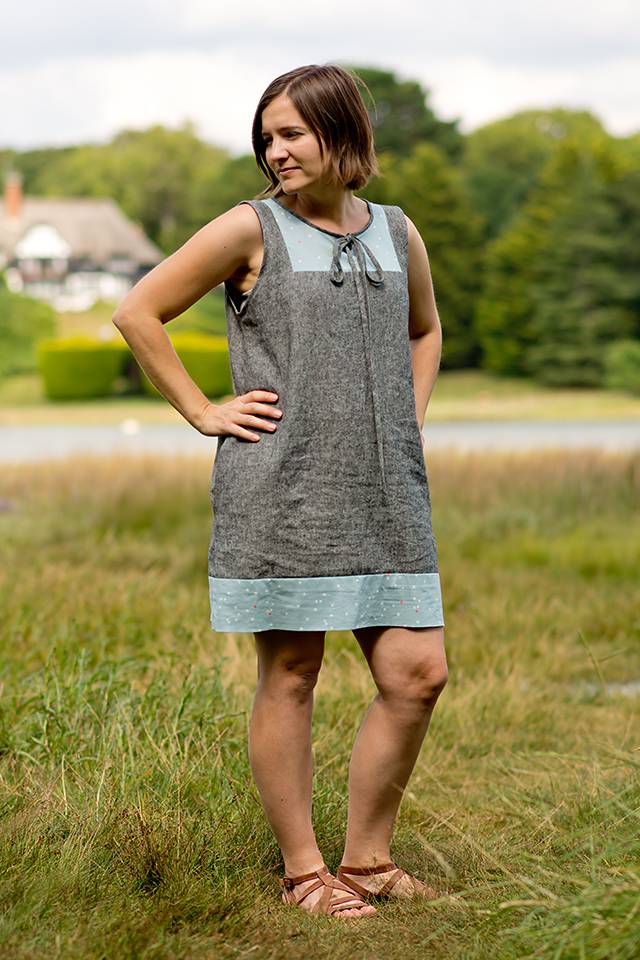 Don't forget to check out the other posts in the Pattern Parade, so many talented bloggers are sharing what they've made during the month.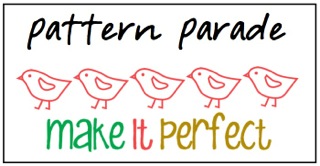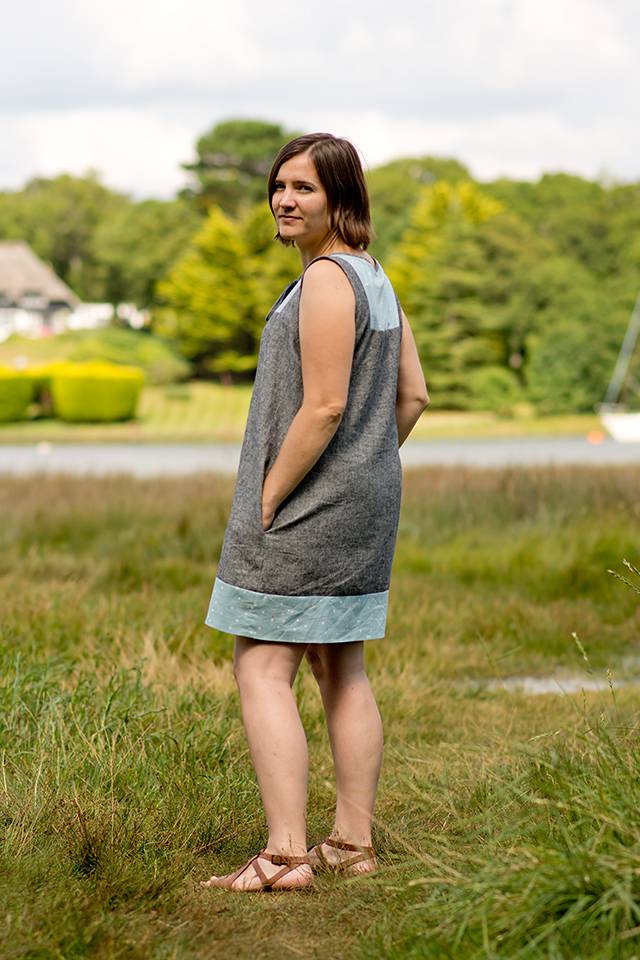 Toni has generously offered to give a free pattern to one of my readers. This is open until 2pm BST on the 23rd of July. I will notify the winner by email after this date. Good luck everyone!
* The pattern was given to me for free. All opinions are my own.