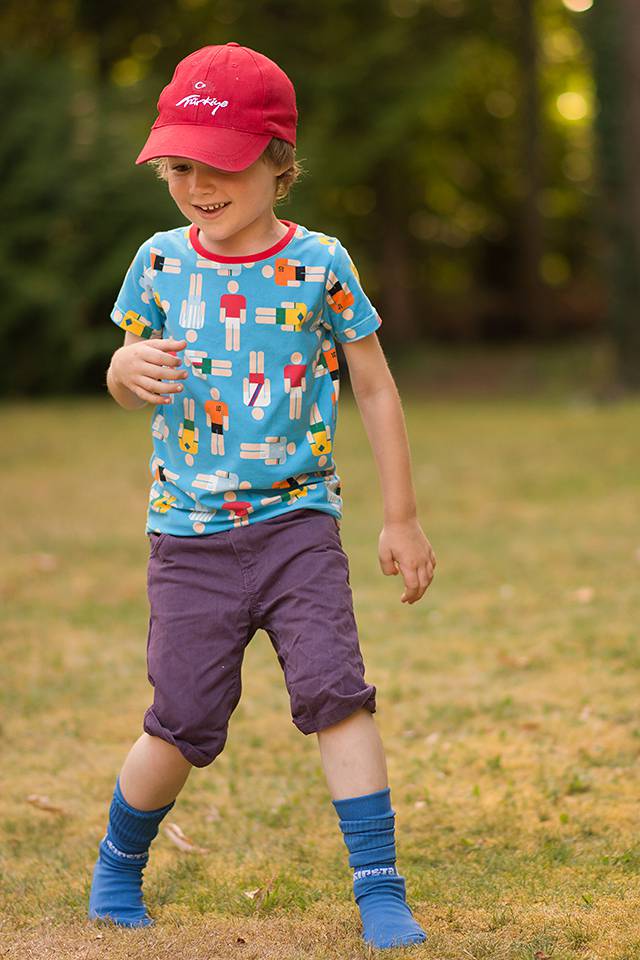 I'm sure you're aware that it's Kid's Clothes Week this week. I used to love taking part, it gives such a great sense of community, a chance to find a few new blogs and some motivation to get at least one or two projects finished. I also love the recent introduction of themes, with the theme for this week being Kid Art. Unfortunately I haven't managed to join in for at least a year. This T-shirt doesn't fit with the theme but I'm happy to be sharing something.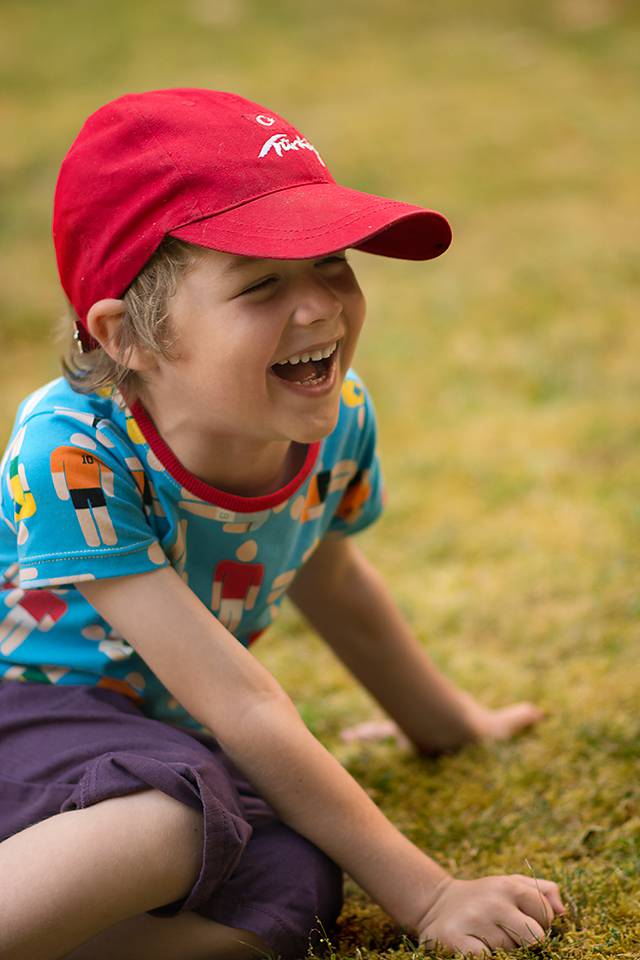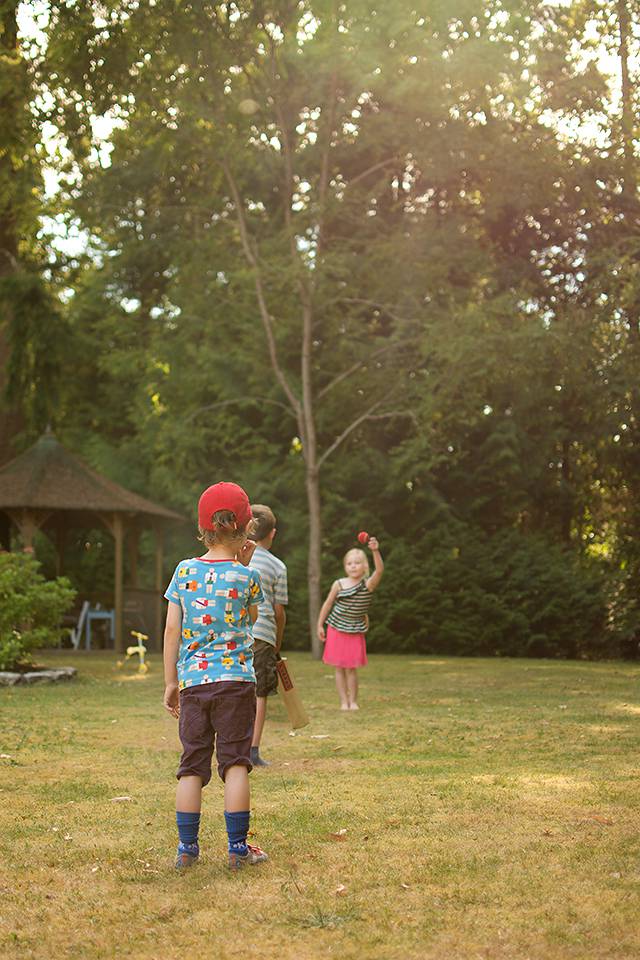 The pattern is my own and will be released some time later this year. It's called the Rowan Tee, although this one is modelled by Casper. Expect to see a few more versions pop up in the future. The fit is on the slimmer side of regular and it will include a few different options. It also has a slightly lower neckline than a lot of tees – partly because I don't like to wear high necklines myself and project that onto my children and partly because my boys have really big heads!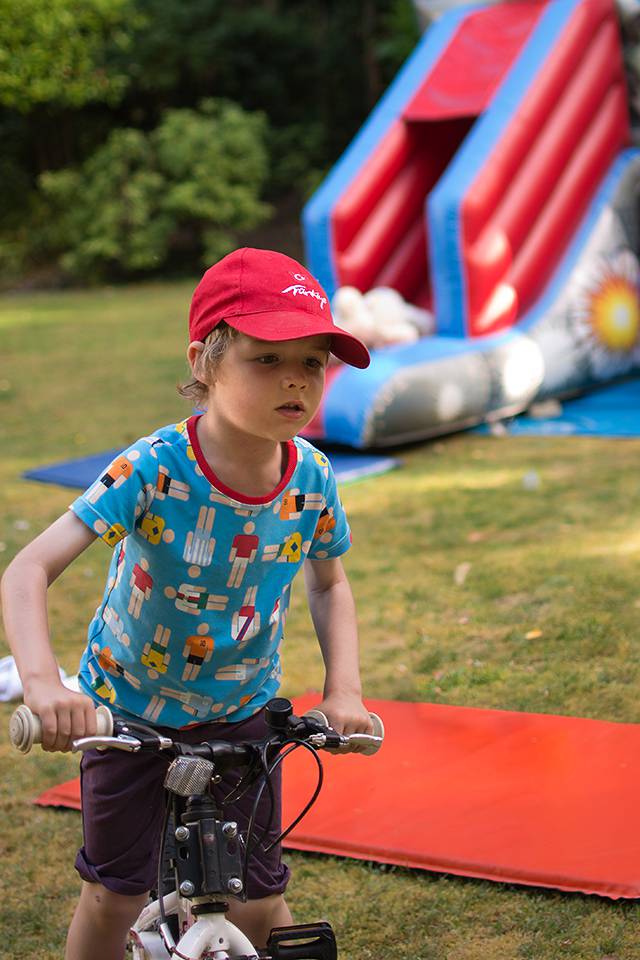 Casper finished his first year of infants school earlier this week and during the year he has developed a passion for playing football. It wasn't until the recent World Cup that he started watching football on TV though. It's safe to say that during that month it turned into an obsession for him. I loved his innocent enthusiasm and the fact that he remain hooked despite the early exit and terrible performance of the English team.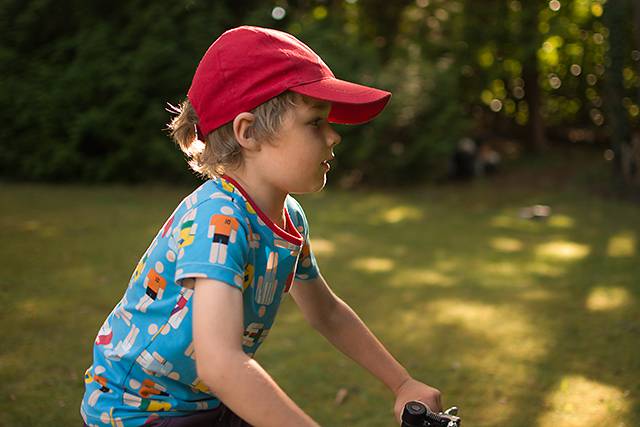 I stumbled across this footballer fabric on a Belgian website and knew he would love it. I think I got the last metre though and I cannot find it anywhere else. It's a lovely quality fabric and really soft to touch. They have a lot of other unusual jersey fabrics. I arranged the fabric with the England players down the middle of the front, German down the middle of the back, a Brazilian on one sleeve and a Dutch player on the other. We can't quite work out the player in red, white and blue with a stripe across the body – is that meant to be France or maybe Costa Rica?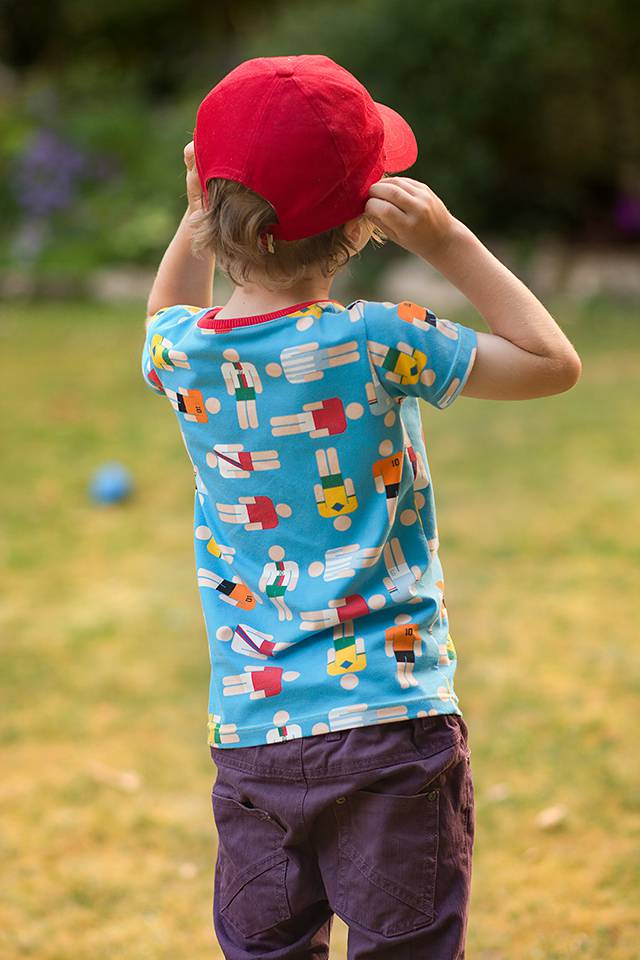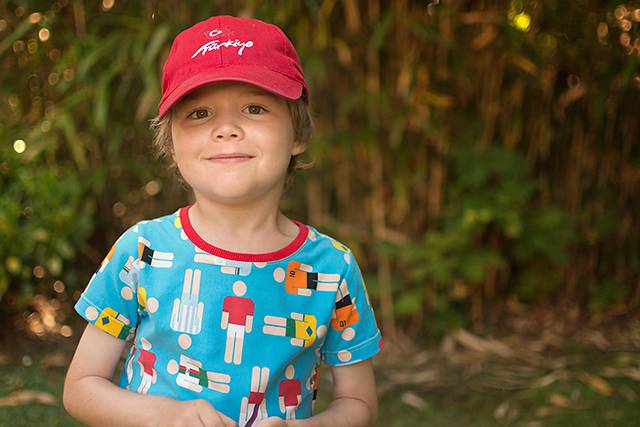 You might have noticed that Casper isn't playing football in these photos. He had been to a football birthday party earlier in the day and then we went at a family BBQ. He got to play cricket for the first time and has since been asking to play cricket almost as much as football. If you spot any cricket fabric then let me know!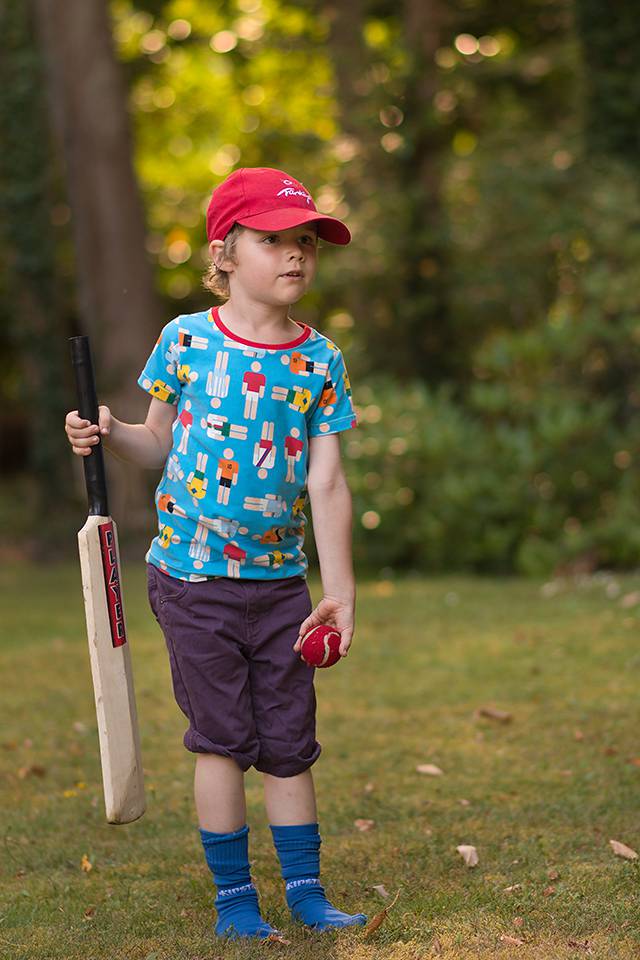 Are you joining in with KCW? Have you managed to make much so far?