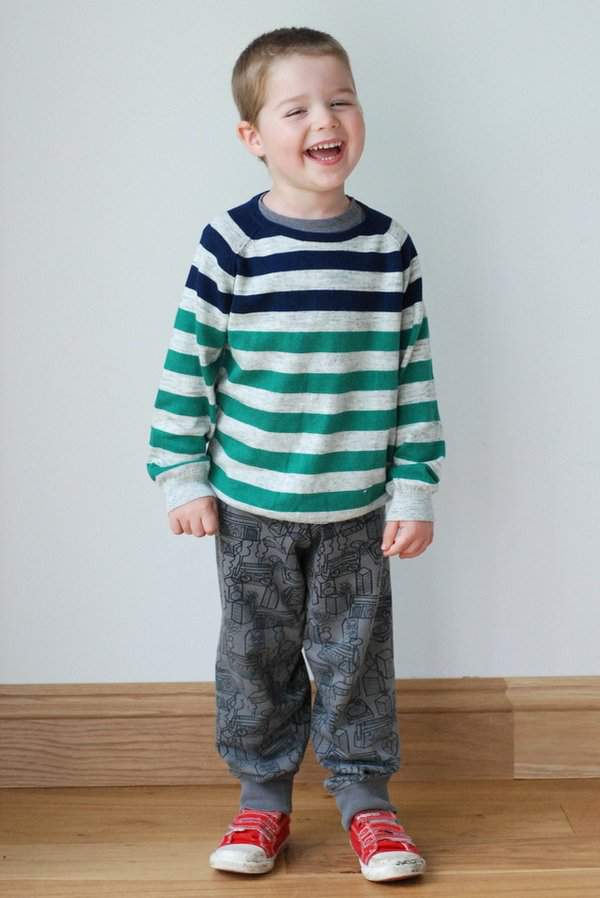 Last week I struck gold at the thrift shop and found this amazing grey hoodie with a ghetto blaster / industrial print on it. It's so soft on the inside and only cost £4 – sometimes even poor quality well worn T-shirts can be double that! I was planning to use it to make some trousers for Casper – in many ways I prefer sewing for him because I know it will get more wear, by him now and then Rowan later. Then during KCWC I spotted a few pairs of sweatpants made from the sleeves of an adult jumper and realised I'd be able to get not one, but two pairs, out of that one hoodie. Bonus.
I referred to this tutorial to see how to cut the sleeves, worked out they'd be just long enough for a pair for Casper and dived in. Normally I'll check and check, then procrastinate a bit longer, before finally cutting into the fabric. Last night I just let that go, measured out and cut straight away. I found that happened last time during KCWC too, I should really try and keep it going afterwards as it was a lot of fun. I got into a bit of a sewing groove and felt like I could just keep going all night. Common sense won at 1am but I definitely made up for a slow start to the week. I started Rowan's pair too but ran out of thread just after I (triple stitch) top stitched one of the pockets so need to work out what to do with the second pocket tonight.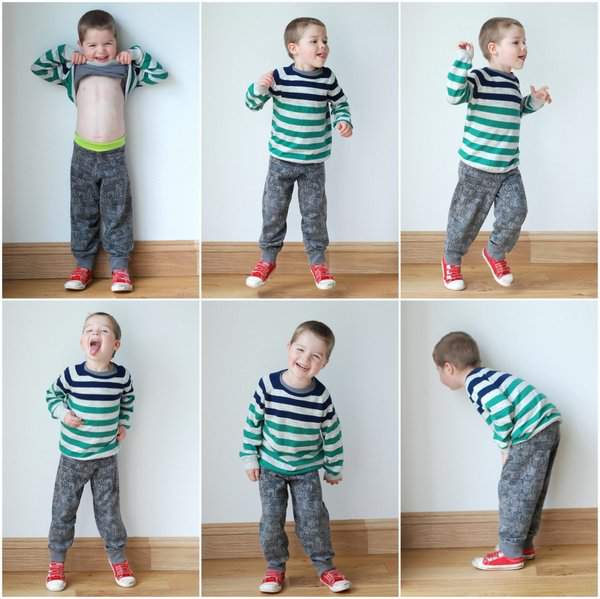 The sleeves to sweatpants technique worked out well despite the fact that I forgot to add any seam allowance when I traced round another pair of trousers. Fortunately that pair is a bit too big so I ended up with a pair of sweatpants that fit Casper really well. I kept the original sleeve ribbing for the ankle cuffs and used chose lime green ribbing for a wide waistband, everyone needs a bit of lime green in their wardrobe.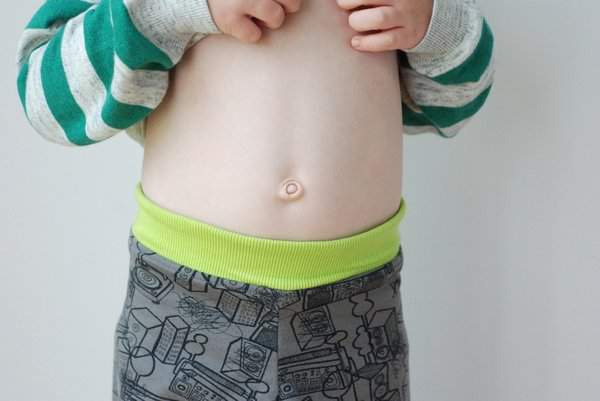 Casper absolutely loves them and said "they're so soft, can I wear them everyday forever?" You can't ask for a better reaction than that really. It's such a quick, easy and enjoyable way to make some cosy pair of sweatpants that are perfect for mucking about in. I could get quite addicted to making these – my husband has been warned to lock up all of his hoodies.