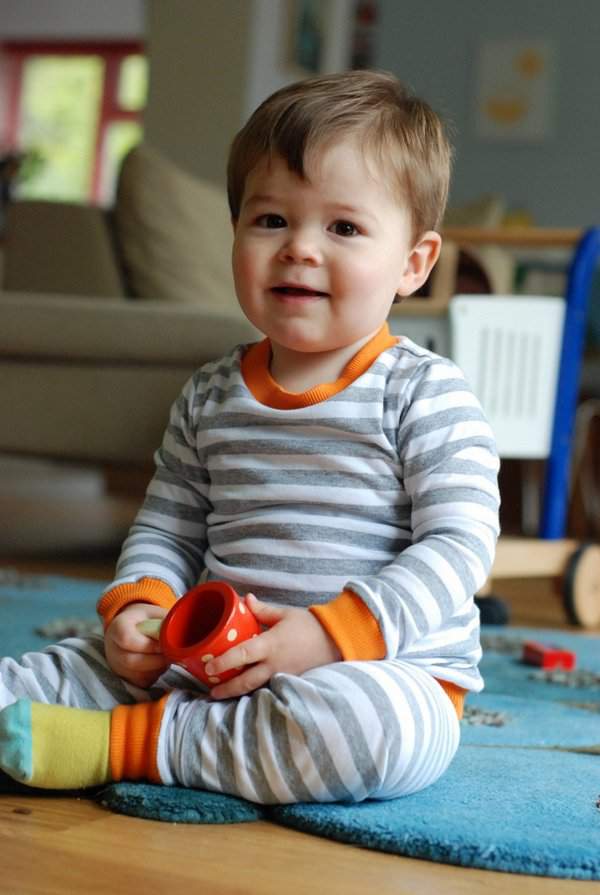 Today is the first day of 'Kids Clothes Week Challenge', hosted by the Elsie Marley blog, and I am amazed to find that I managed to complete an outfit already. Normally it takes days for one complete item to emerge from my sewing area. Judging from the Flickr pool everyone has made a very enthuasiastic start and there's some lovely clothes to see there already.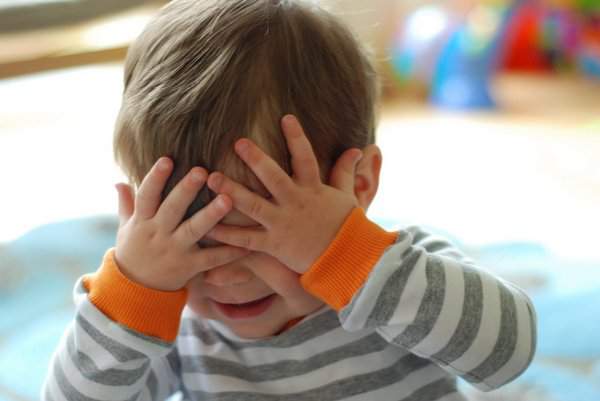 I have decided to aim for speed rather than perfection this week and there are some bits that I'd really like to redo but I've still ended up with a very wearable pair of pyjamas for Rowan. As usual, I managed to make a couple of mistakes but they were fairly quick to fix. I am also half way through the same top for Casper, although he is going to have a different colour ribbing. They may yet get some kind of embellishment too – possibly a star in the same colour as the ribbing.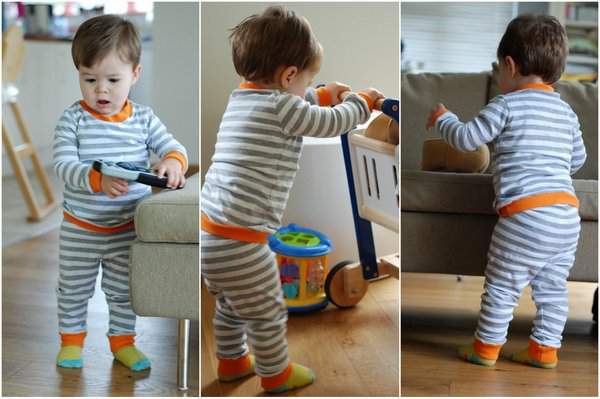 The T shirt is made using Rae's Flashback Skinny Tee pattern and the leggings are the 'Sleeping Johns' from 'Growing Up Sew Liberated', both size 2T. Both patterns come together really quickly (even quicker if you're not trying to match stripes) and were sewn entirely on my overlocker. I do love that machine. I bought the grey stripe jersey from John Lewis when it was massively reduced and the ribbings is from Dots n Stripes. I used less than half a metre of the jersey and overall it cost about £3.50 to make both items.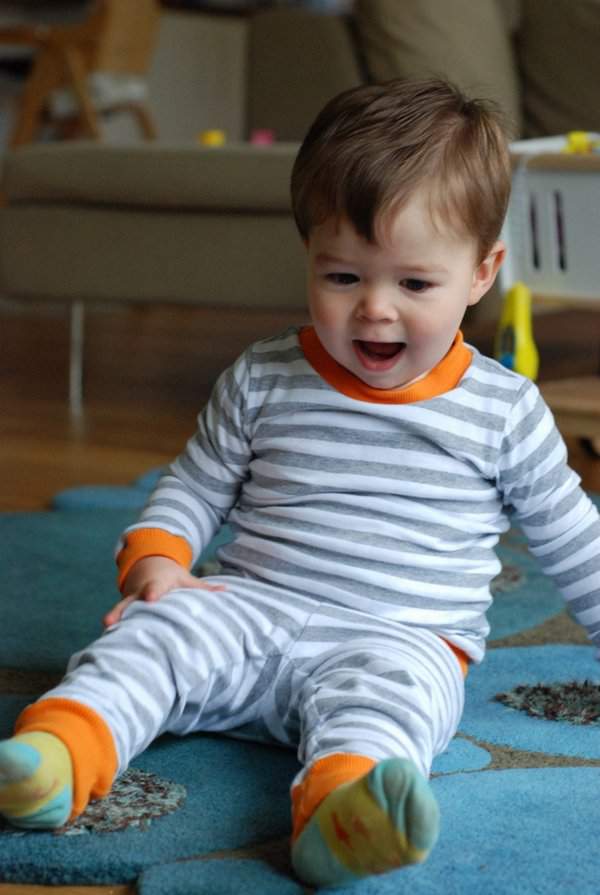 I have lots more sewing planned for the rest of the week and it'll be great if I can complete a few more outfits but it may already be my most productive sewing week so far. If you're taking part then how are you getting on so far?