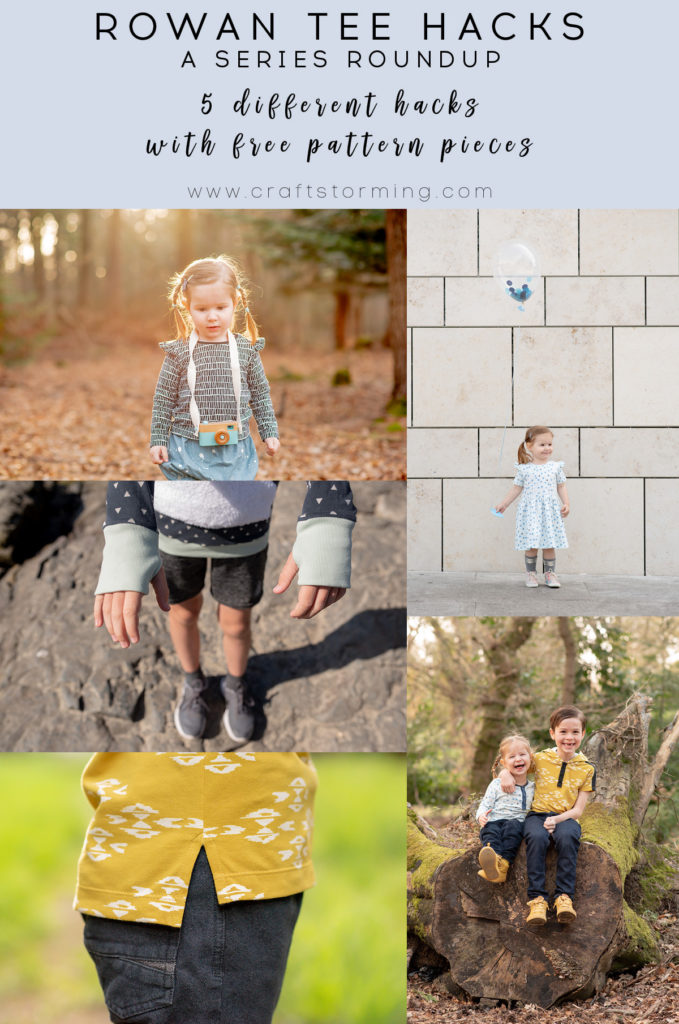 In my last post I shared the final instalment in the Rowan Tee Hacks series. I'm back to roundup all of those posts for you, and to share details of an amazing competition! Since this series began I've shared five different pattern hacks, each with an indepth photo tutorial and free pattern pieces. These are all designed to fit perfectly with the Rowan Tee pattern. It is also possible to use several of the hacks in one t-shirt! You can see in the photo above that I added flutter sleeves when I created a gathered dress. You could also have a flutter sleeved t-shirt, with a Henley placket, side vents and thumbhole cuffs. That's before you even start considering all of the options in the Rowan Tee pattern. All of the hacks, except the flutter sleeves, will also work with the Safari Raglan Tee.
If you'd like to explore each tutorial you'll find links to each post below.
THE COMPETITION DETAILS
While the series was running, many of you have used these hacks with amazing results. I would love to see even more of you doing this, and what better way to do this, than to tempt you with the offer of some incredible prizes. We're having a competition and to enter you will need to sew up a Rowan Tee with one or more of the hacks in this series. I've been blown away by the generosity of the companies sponsoring this competition and I think you will be too. You can find more information on each sponsor lower down the post.
As if that's not enough, for any of you that want to take part and do not own the Rowan Tee, we are having a sale! Take 20% off all Titchy Threads patterns for the next week (sale ends 11:59pm on Thursday the 25th of April 2019). Use the code COMPETITION20 at checkout.
PRIZE PACKAGE 1
This prize is for the category of 'Best overall Rowan Tee hack'.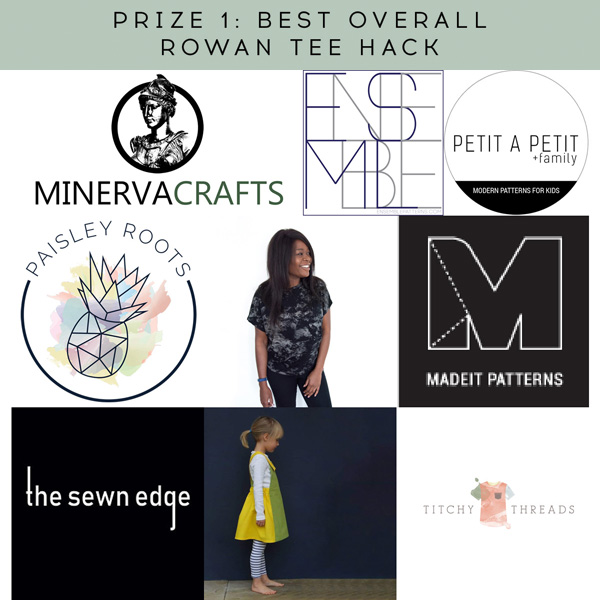 PRIZE PACKAGE 2
This prize will be given for the winner of the category of 'Most creative Rowan Tee hack'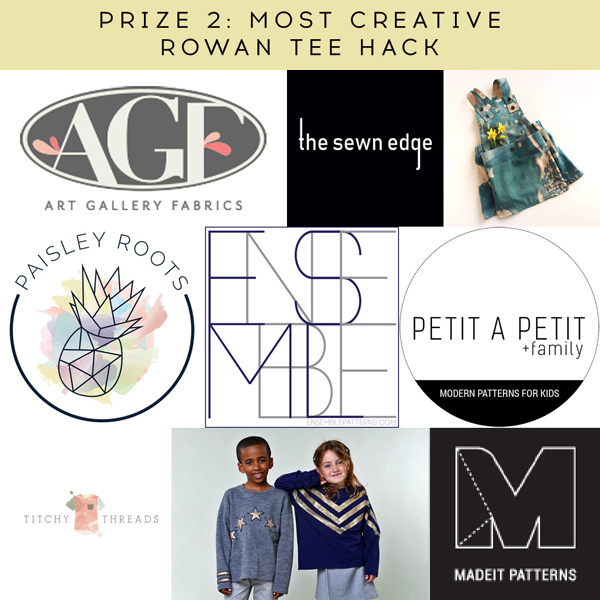 COMPETITION TERMS AND CONDITIONS
Follow steps 1 and 2 below to enter the competition.
1. Sew up a Rowan Tee using one (or more) of the hacks in this series. You can add extra hacks of your own creation, as long as one of the five hacks in the series is also included.
2. You can enter in one of two ways, detailed below. All entries must be shared by 11:59pm (BST) on Sunday the 12th of May 2019.
a. Join the Titchy Threads Facebook group and add one photo to the album Rowan Tee Hacks series*. The photo must be in the album, not just posted in the group feed. If you wish to share more than one photo then you can include a link to any other photos, Instagram or blog post.
*This album was created when the series began and photos that have already been added are eligible for the competition.
b. Post on Instagram and use the hashtag #rowanteehackscompetition. Multiple posts on Instagram of the same t-shirt will only count as one entry.
Posting on both Instagram and Facebook for the same t-shirt is allowed but will only count as one entry.
Each separate t-shirt (or dress) that you sew before the deadline can count as a separate entry.
The competition is open internationally. Winners will be announced on the Titchy Threads Instagram account and in the Titchy Threads Facebook group. Announcements will be made by 11:59pm on Monday the 20th of May 2019.
Fabric prizes will need to be arranged with the sponsors. The date of receipt will depend on the location of the winners.
The Rowan Tee pattern must have been purchased to participate.
Prizes cannot be exchanged.
This competition is in no way affiliated with or promoted by Instagram or Facebook, nor any other business other than those mentioned.

THE JUDGES
I know from running competitions in the past that choosing a winner is incredibly difficult, so I have asked three of the lovely sponsors to judge this competition. They are Celina from Ensemble patterns and Petit a Petit patterns, Olu from Madeit Patterns and Abi from the sewn edge. Each judge has their own unique style and I'm looking forward to seeing their reactions to your t-shirts. The judging will be based on criteria for the prizes, in addition to the skill, originality and creativity shown.
THE SPONSORS
Please show support for all of the amazing sponsors.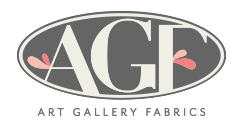 Art Gallery fabrics produces collections of modern, colourful prints on high quality PIMA cotton with a selection of designs on knits, voile and rayon. They have a whole team of talented designers, including Leah Duncan and April Rhodes. You can also find ranges of complimentary solids in both woven and knit. Art Gallery kindly provided all of the fabrics I used during this series and I highly recommend their jersey knit.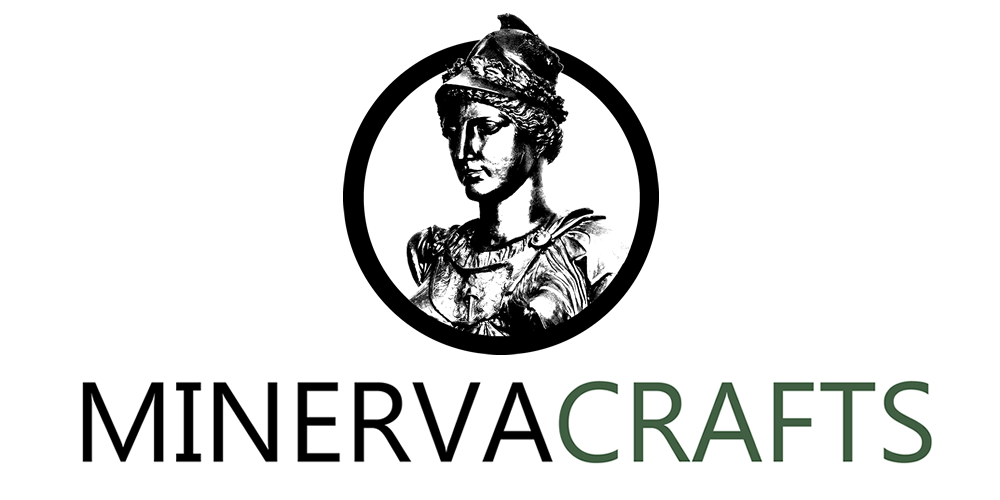 Minerva Crafts is U.K. based sewing, knitting and craft shop that delivers internationally. They have a huge range of fabrics, including many of the Art Gallery, Atelier Brunette and Robert Kaufman collections . They also have a fantastic team of bloggers that are part of The Minerva Crafts Blogger Network, and share their projects regularly.

Madeit Patterns is run by two talented ladies, Anna and Olu. They have a large range of well made patterns for adults and children, with interesting details. I've made a few myself, with great results. They also cover the teen size range for a few of their patterns too. The Groove dress is sure to become a staple in my house, and I can't wait to try the Play Pants.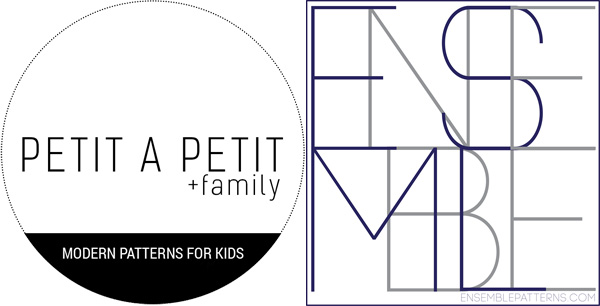 Petit a Petit Patterns and Ensemble Patterns are both run by Celina Bailey. For several years she has created beautiful patterns for children with unusual details, such as the Morocco Pants and the wonderful Urban Doll Collection. More recently, Celina has created on Ensemble Patterns, and women have been able to benefit from her unique design eye. The Perkins Shirt is high up my list for a summer top, and you won't have to wait much longer for her latest pattern, the Surtout Coat.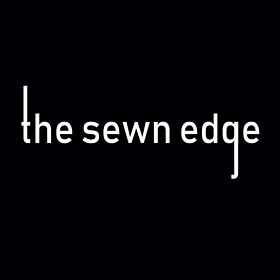 Abi from the sewn edge is a new designer, with just one pattern at the moment. The Treasure Hunter Pinafore is a lovely modern taken on a classic pinafore, with the option of a large front pocket. Her next pattern promises to be just as interesting. I love Abi's use of bold colours, and the clean lines in her designs.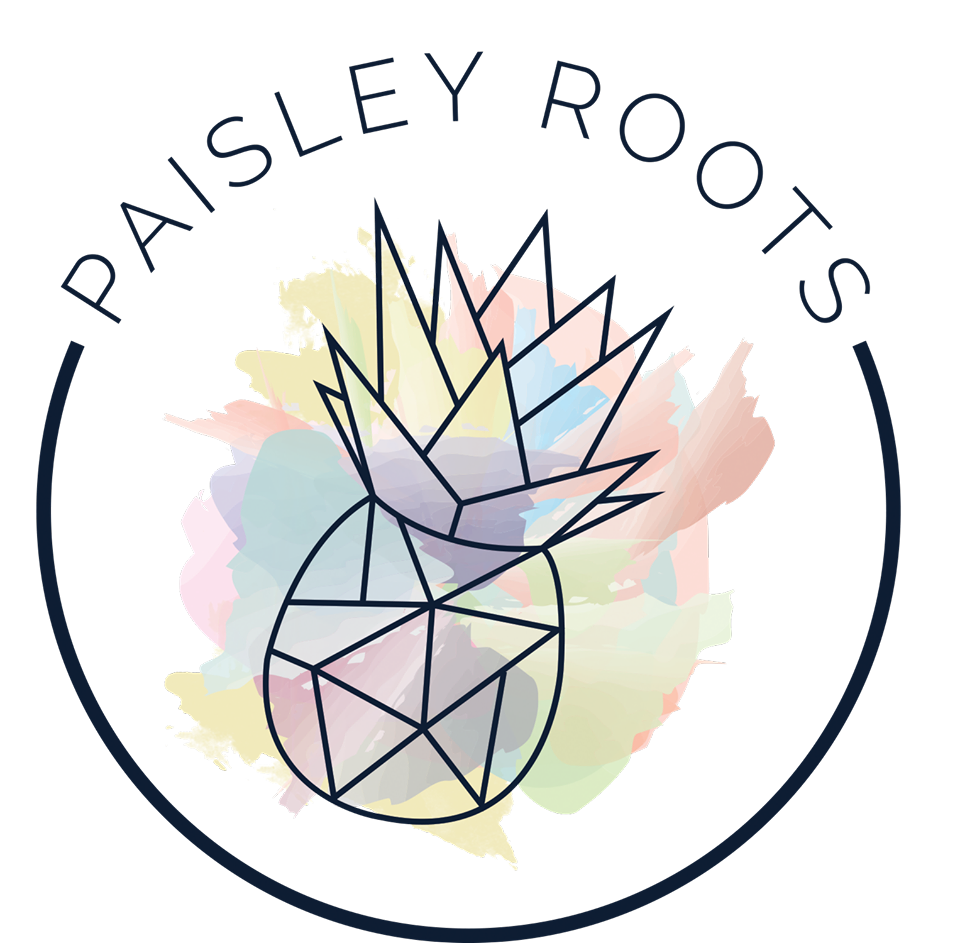 Paisley Roots is run by Karly. who sews for herself and all five of her children. Her shop has a small, selection of high quality patterns. I'd love to make my daughter a Nori dress for summer and I'm sure all of my children would love a Thyme Vest. There is a great mix of every day basics and more special pieces.