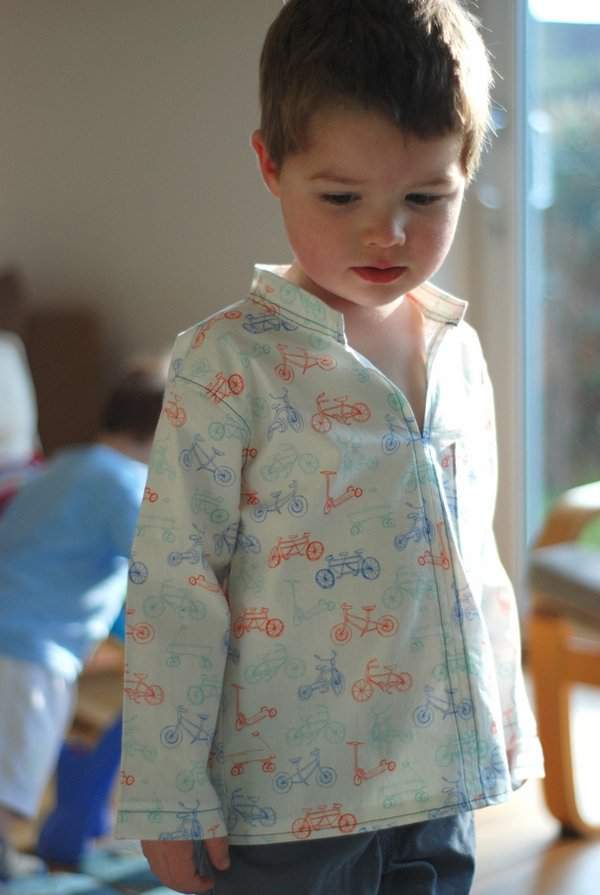 March is nearly over, Spring has arrived and we have had the most glorious week of warm sunshine here in the UK. It has been a very busy month for me – I managed to sneak in an incredible weekend snowboarding trip with a friend and I have busy with a few other projects that I hope to share with you soon. I've really had the sewing bug recently, I only wish I was a bit quicker at it as the list of things I want to make is growing exponentially. I still haven't made anything for myself but I have got as far as buying a couple of patterns so I'm getting there slowly. In the meantime I've been happily sewing clothes for my boys.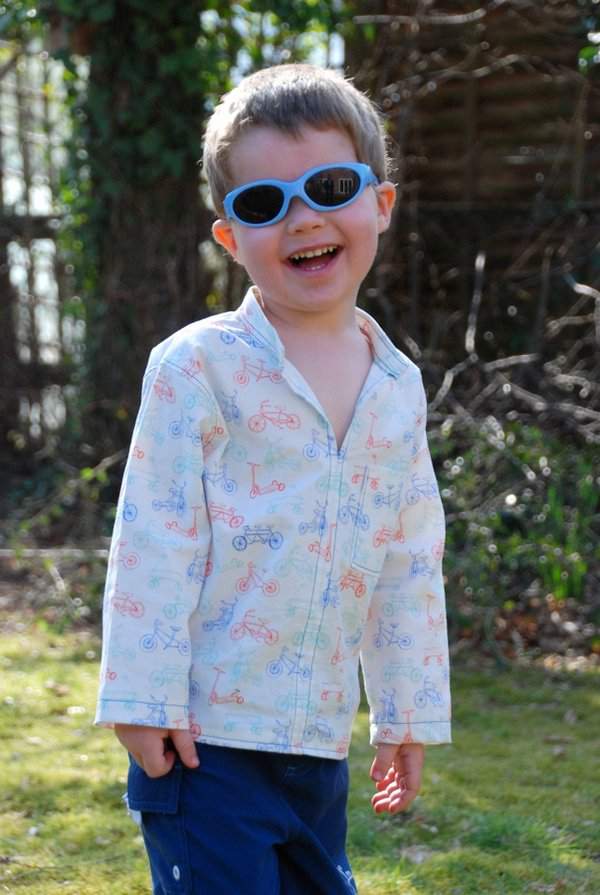 This is another pattern from the fantastic Sewing for Boys book and was the pattern Stacey chose for the March sew along. I nearly didn't make it – I couldn't quite decide on a fabric, nothing from my stash was quite suitable or I didn't have enough of it and I had just been on a fabric buying spree so couldn't justify buying more. I was trying to resist using this fabric, which is 'On The Go' in Aqua from the Children at Play collection. I actually had it earmarked for a top for me but was the perfect fabric for this shirt and kept calling to me until I relented. I traced the pattern pieces for age 2-3 but added 2″ to the length and could have added more to make the shirt last longer but the rest of the fit is perfect.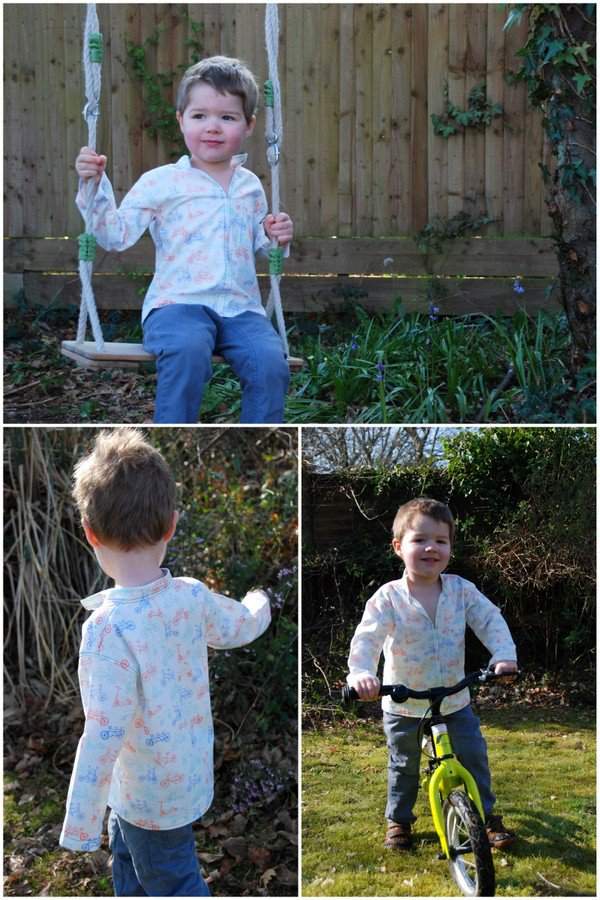 I made so many silly mistakes while making this shirt and also spent some extra time matching the fabric repeat for the two front pieces and the pocket. I had to sew the pocket on three times as it was a bit of an afterthought and I kept sewing bits of the shirt together. I also stretched myself with some new techniques – French seams and mitred corners. I'm glad I persevered though and Casper loves his new shirt which he named the 'Bike and Scooter' shirt. It is a great addition to his wardrobe, slightly smarter than most of his tops and perfect for the warmer weather.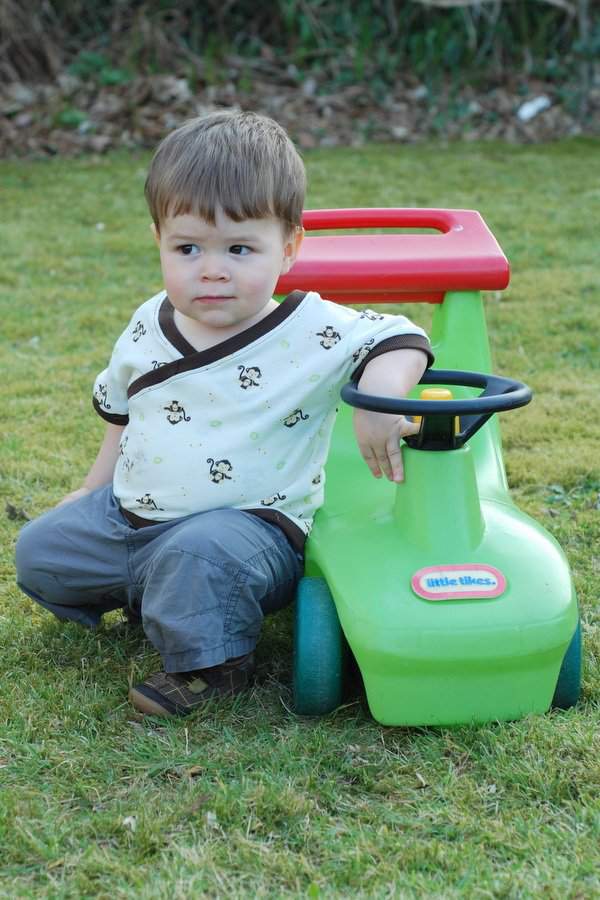 I also made this T shirt for Rowan using the 'crossover tee' pattern from the book 'Growing Up Sew Liberated', another brilliant book for children's patterns. I ordered the monkey fabric from this shop on Etsy. I sewed almost all of it using my overlocker and it came together really quickly. I even nearly got through it without making a mistake, until the last step anyway. I think I'll need to make an adjustment for next time I make it as the neck opening is a bit too bit but it's a great pattern and really easy to get on and off my big headed boys.