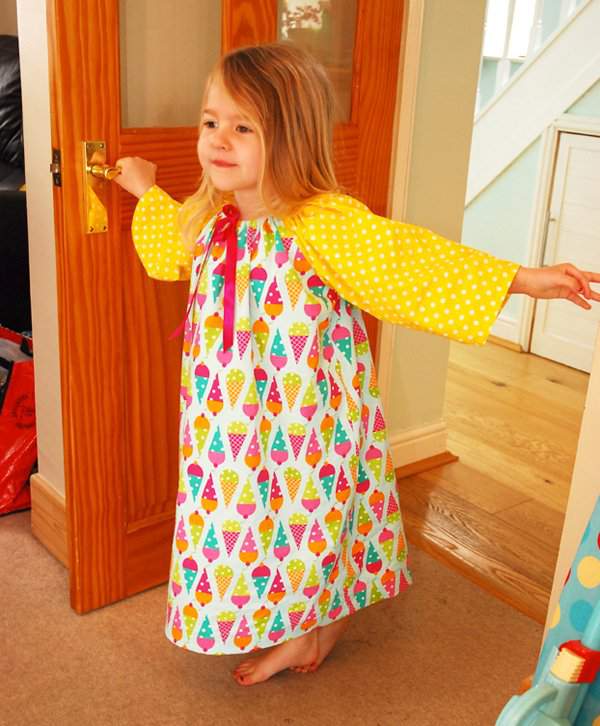 I am so pleased with this little number I managed to sew up yesterday evening. About a couple of months ago now I ordered Emma Hardy's book 'Making children's clothes' as I had seen it on Amazon and fell in love with the sewing projects hidden within. The book features 25 step-by-step sewing projects which will fit children between the ages of 0-5 years and includes full-size patterns at the back of the book. My initial search for a sewing book for kids clothing was so I could make my son something and the 'Boy's shorts' featured within Hardy's book was what took my fancy but when my daughter saw me dribbling over the pages and beautiful projects she immediately informed me of her orders! This featured Nightdress she insisted I make for her first and the icecream fabric was completely her choice.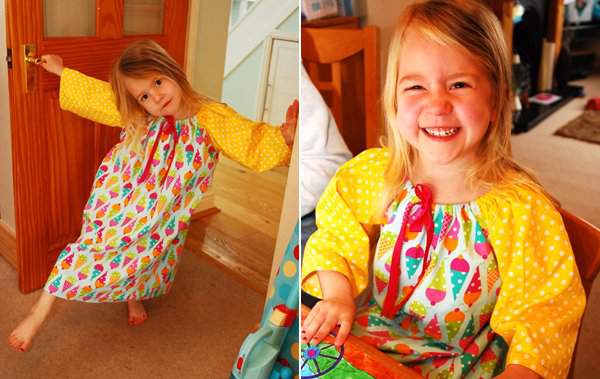 I have to confess that although the projects are, as proclaimed 'simple', I still managed to miscalculate the quantity of fabric I needed to complete the nightdress as I originally intended for the nightdress to be completely of the icecream fabric. It wasn't until I had cut the pattern pieces for the 4-5years size that I realised I had made an error and had to madly searched my mountain of fabrics for something that would co-ordinate with the vibrant icecreams! I think the two work well though. A perfect summer nightdress!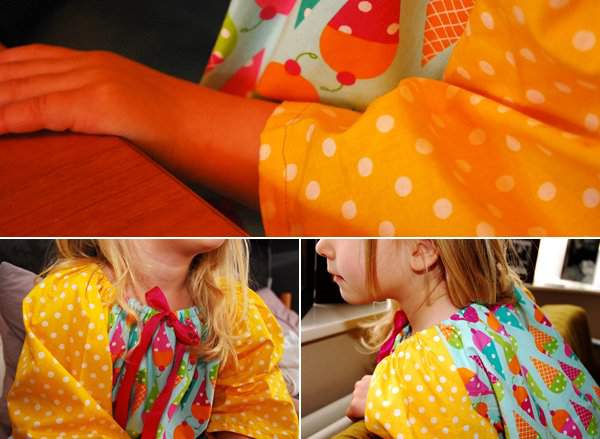 I altered the sleeve length for this nightdress and made them shorter due to the limited amount of the yellow spotty fabric I had and also I took the length up by a good 3-4inches! The pattern sizes are very generous which is fantastic as there is nothing worse in my mind than lovingly making someone a perfectly personal garment and it already fitting where it touches. The simplicity of the gathered neckline and the ribbon bow detail makes the finished look so girly.
I totally love how old fashioned this nightdress is and even more so, love how much my daughter LOVES the finished article! She told me 'I'm so proud of you for making me this mummy' – Fantastic!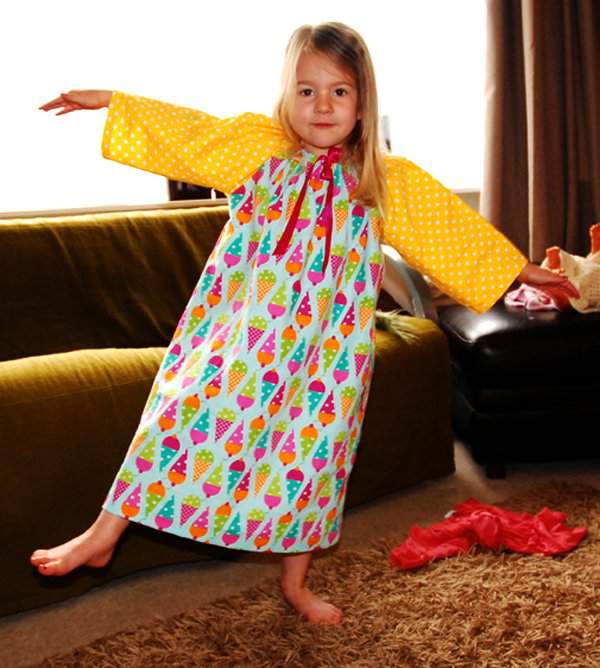 Bedtimes should be fun (and colourful) in our house from now on!