Hello everyone and Happy New Year. I hope you all had a wonderful time over the holidays. We had a lovely time although I didn't have a complete break as I had a pattern in testing.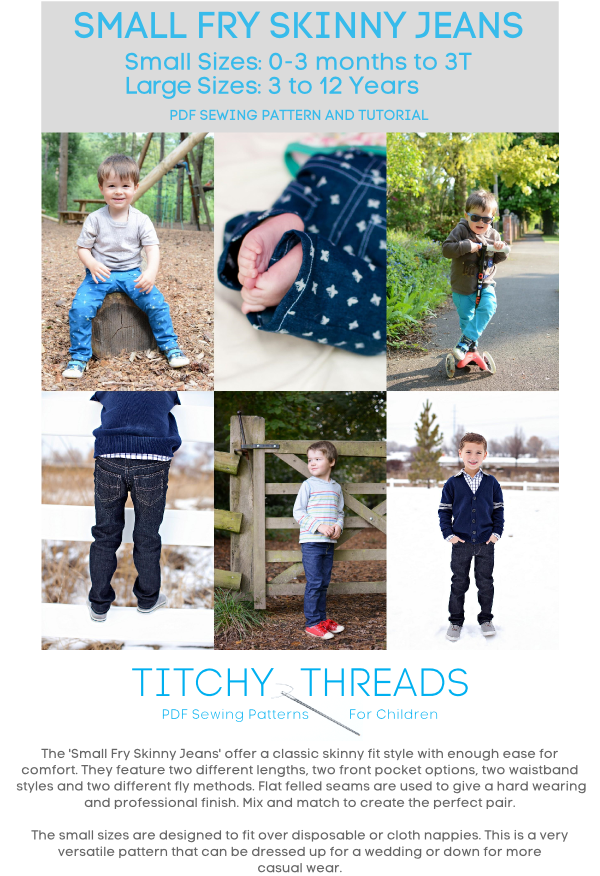 I am incredibly happy to share today that the full 'Small Fry Skinny Jeans' pattern is now available to purchase. I have been looking forward to today for a very long time. Read on for more details or head straight to the bottom of the post to get a discount code. I had a fantastic group of testers who worked really hard over the holidays to help me to improve the pattern. I would like to say a huge thank you to them for their support. I am excited to share some of the their versions with you next week. Until then here are some photos of a few of the last pair I made for Casper. For this pair I chose the options that give a more classic jeans style – inset pockets, topstitched waistband and zip fly. I also added rivets and a jeans button.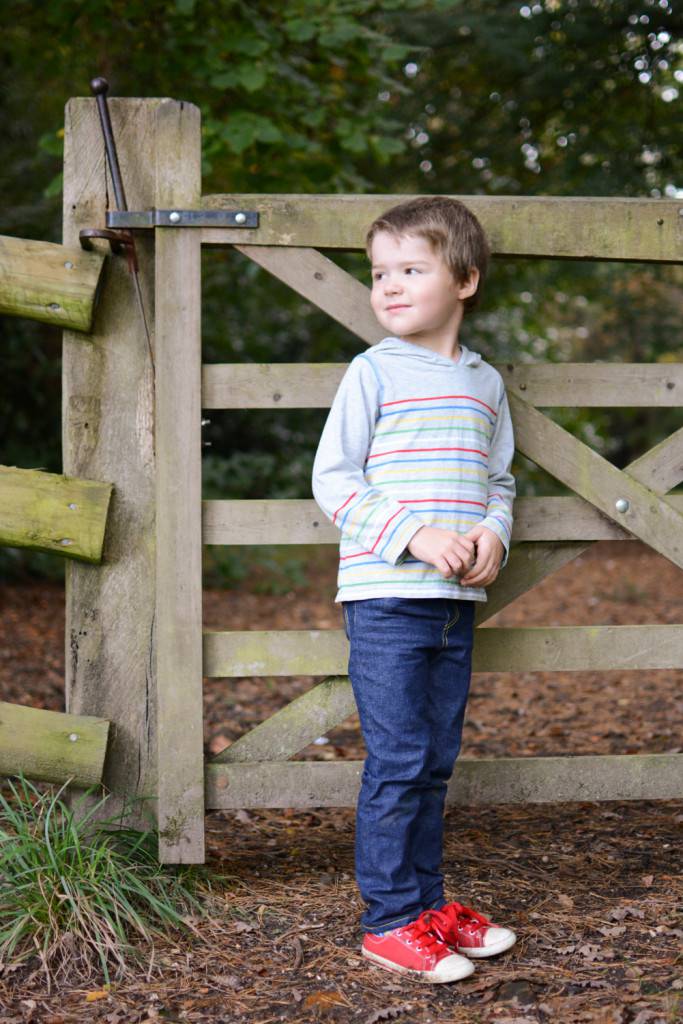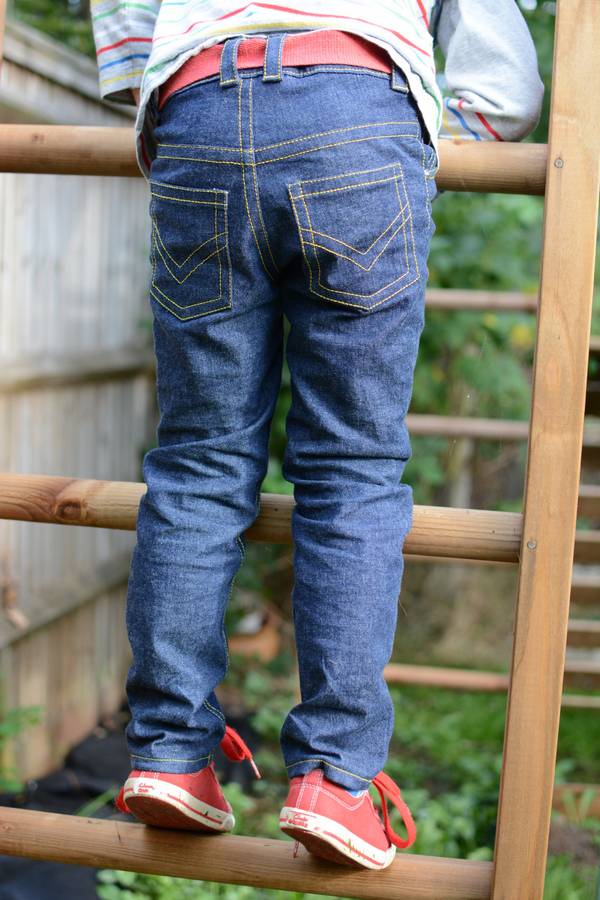 The full size range covers from 0-3 months right up to 12 years old. Although the final look is very similar for all of the ages the pattern pieces of the two groups are very different. The smaller sizes have more ease included to allow for disposable or cloth diapers. Also, the very smallest sizes have even more ease to make it easier to dress a small baby. This means that the fit for 0-3 months up to 6-12 months is not truly skinny. Whichever size you are making it is really important to compare your child's measurements to the size chart.
The pattern includes the standard file that prints on both A4 and Letter size paper. Each size range also comes with a separate 'Print shop' file. You can take this to a print shop and get it printed on a large sheet (A0 for large sizes, A1 for small sizes) to remove the need to cut (or fold) and tape you pattern together. Two of my testers had these printed and the cost was less than $4 per file.
I have made some slight changes to the construction since I did the sew along for the free 2T pattern. The fit is now slimmer, there are more options and several of the seams are flat felled seams. Using this seam method along with topstitching thread gives your jeans a really professional look. You can see all of the options included below.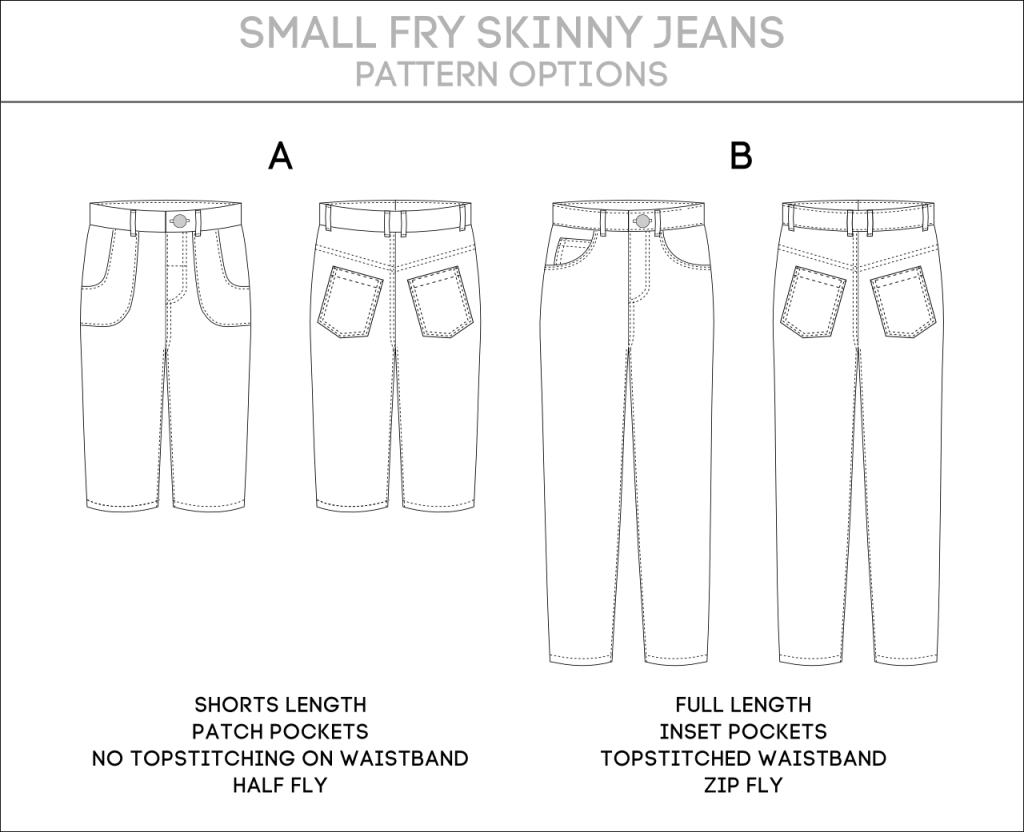 The pattern is now available from my website here. The regular price to buy each of the age ranges individually is £6 ($10) or get both sizes for the bundled price of £9 ($15). Also, to celebrate the release after several months of work you can get a 20% discount on all purchases using the code HAPPY20. This code is valid until this Sunday night (12th Jan).