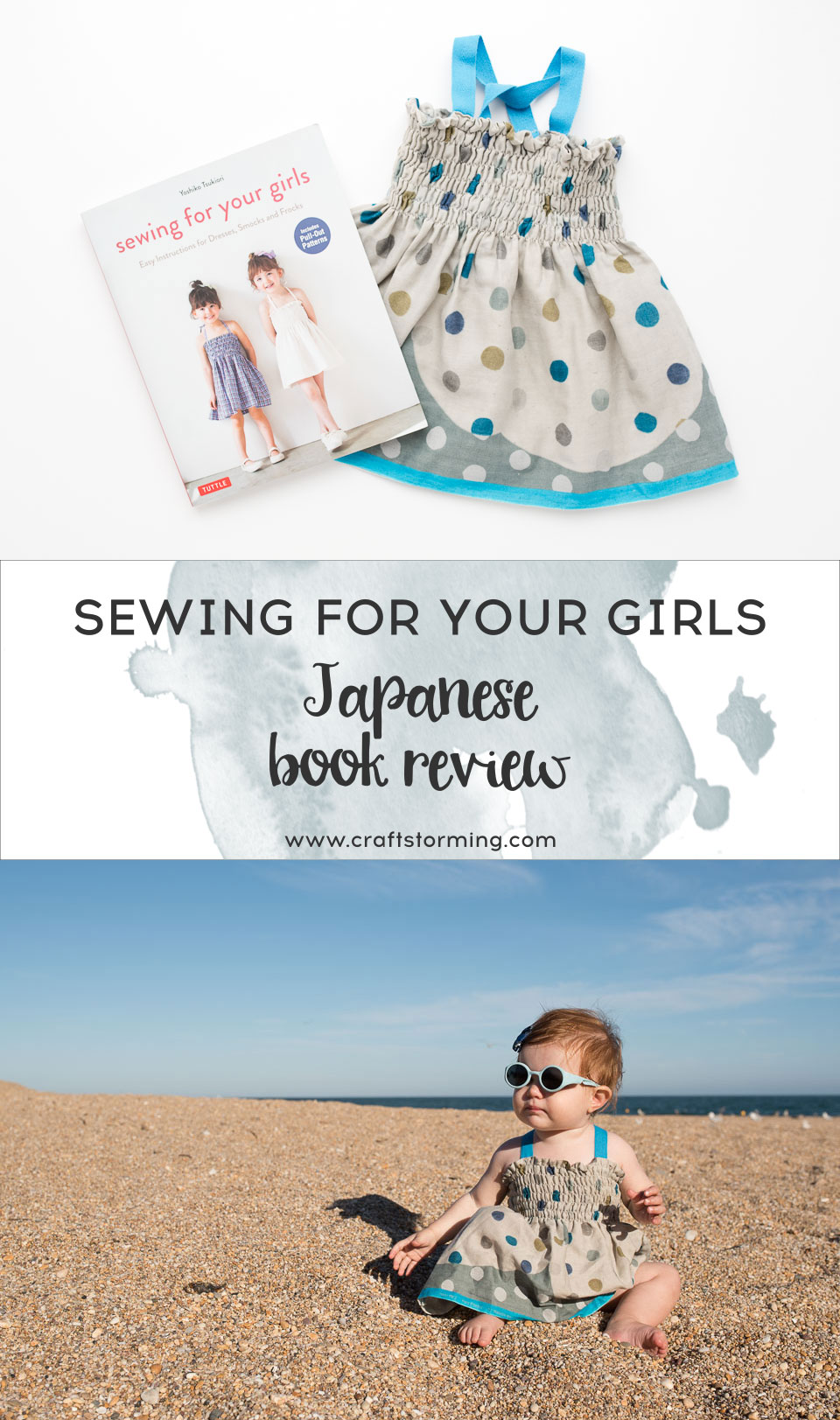 I'm joining in with the London Sew Social / Tuttle blog tour today, with this simple but lovely shirred summer dress. The tour is organised by the lovely Marta from Do Guincho, who I have had the pleasure of meeting on both the Sew Social weekends. Tuttle publish many Japanese sewing books, all beautifully styled and full of inspiration.  Tuttle have sponsored both years so we were all lucky to receive a book from them*. If you haven't tried a Japanese sewing pattern yet then you are probably about to fall down a sewing rabbit hole.  I should warn you straight away that you need to add seam allowances though. There is an easy trick for this – tape two pencils together the right distance apart when you are tracing out the patterns and you will save yourself a lot of time.
The books used to be in Japanese only, but these days many of Tuttle's books are published in English and other languages. However, this doesn't apply to all Japanese books. Often the illustrations are clear enough but if you are struggling there are sites dedicated to helping you figure out the Japanese instructions, including www.japanesesewingbooks.com.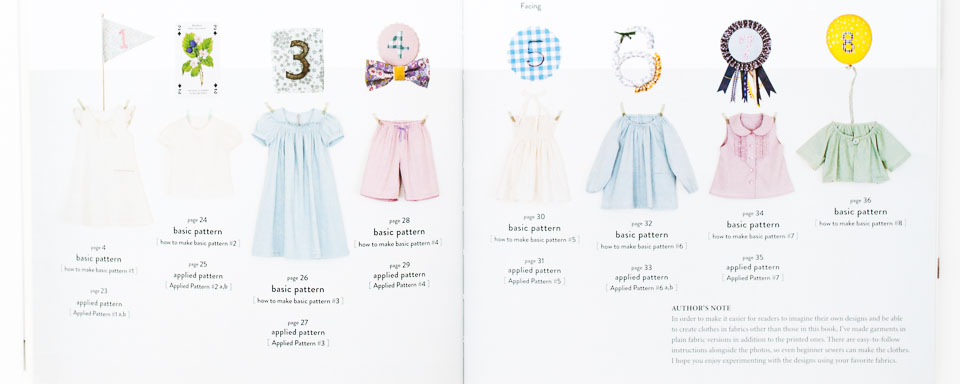 BOOK: 'Sewing for your girls' is by Yoshiko Tsukiori and has 8 different patterns (with full size pattern pieces) including dresses, tops, smocks, shorts and a woven cardigan. You can see all the basic patterns in the photo above. It covers sizes 100 to 140, so roughly ages 3 to 10. Seven of the patterns then have at least one variation, called an applied pattern. For example, the basic pattern #4 for shorts also includes an option for dungarees / overalls. Several basic techniques are covered with photos and further illustrated instructions are given for each pattern towards the back of the book. There is a lot of content included but it is not overwhelming and is all very well explained. Overall it is a beautiful book, I only wish the patterns started at a younger age so I could make more of them now. I love how most of the patterns are made up in neutral fabrics, it helps to show the details and gives you a clear starting point if you want to add more details.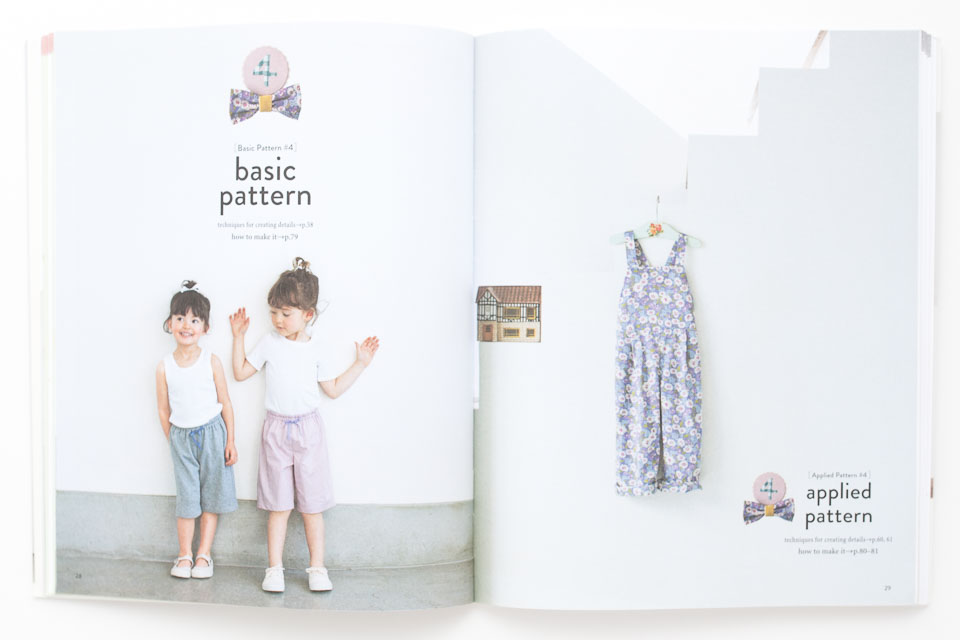 PATTERN: I used the Basic Pattern #5 from the book 'Sewing for your girls'. I had to grade the pattern down as the smallest size in the book is for children who are 100cm tall (so about age 3).  It's the pattern that is one the cover and also includes instructions for a tiered version of the dress. The instructions are clear and easy to follow. There is also additional information on sewing with shirring elastic in the basic sewing techniques.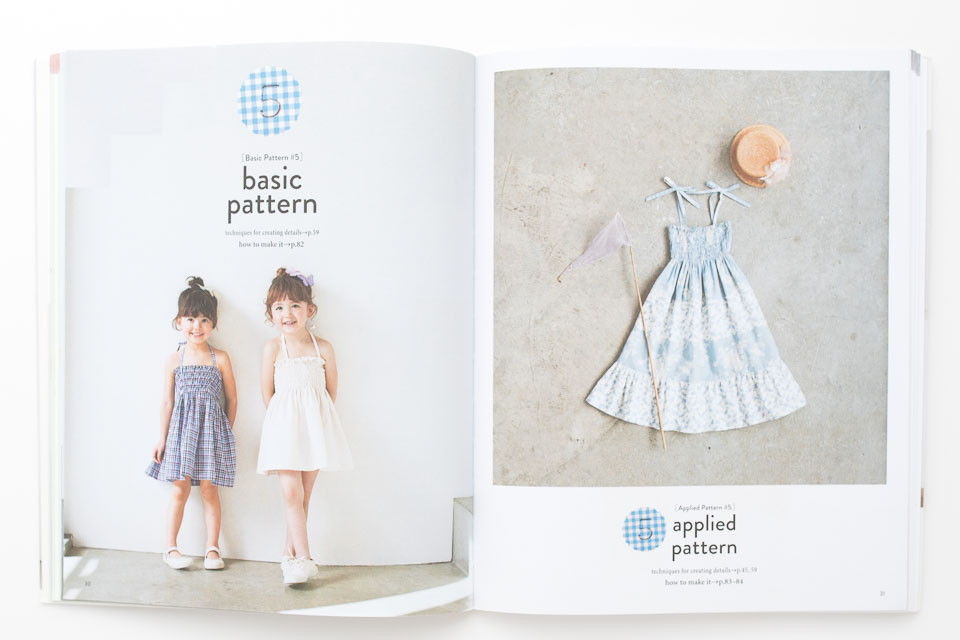 This is the simplest pattern in the book – you are given measurements to cut two rectangles for the front and back, and further measurements for the straps. To grade it down I looked at the ratio of the fabric width measurement given in the book to the chest sizes in their size chart. I then applied that ratio to Willow's chest measurement. I roughly guessed the length by measuring Willow and then added a few centimetres so it will last a while. With a bit of repurposing it might last a couple of years – the dress will become a top and then could be worn as a skirt.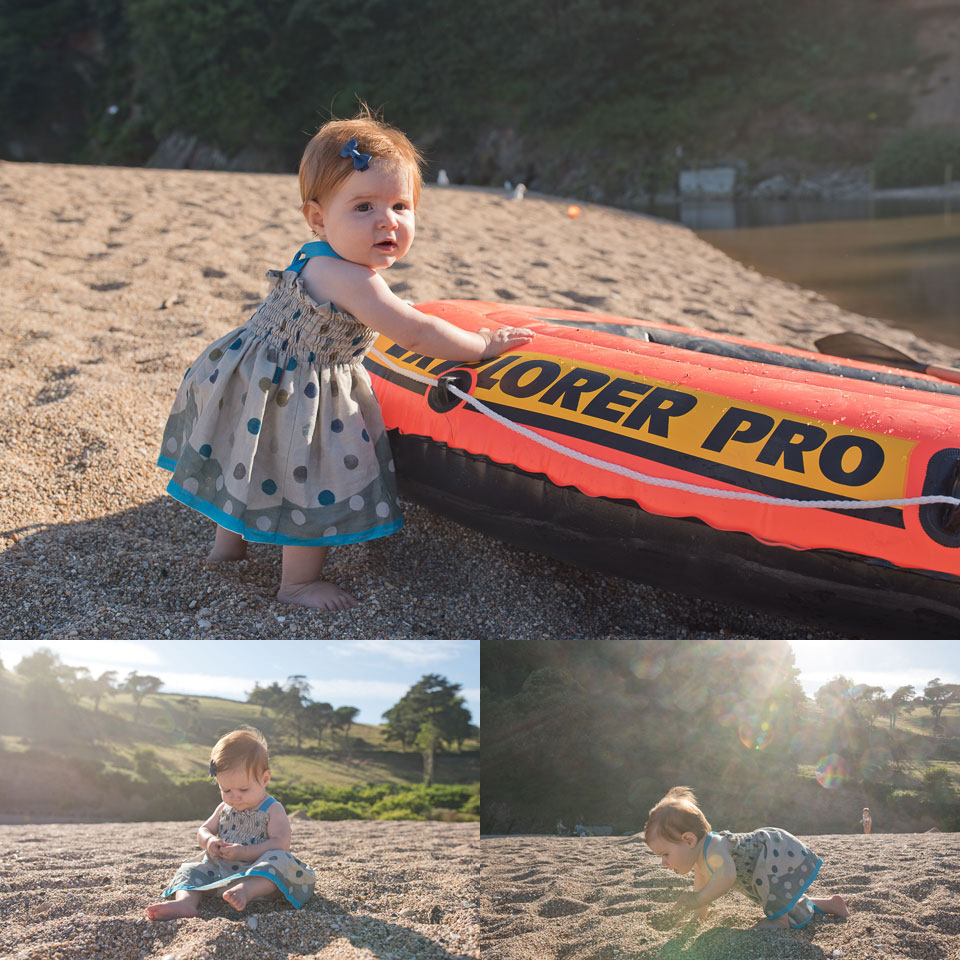 This is the perfect holiday dress – light to pack, great for layering and ideal for the beach. These photos were taken on our recent holiday to Devon.
FABRIC – this is a Nani Iro double gauze called Pon Pocho in Wabi . It's from a 2012 collection so is no longer available. I have been hoarding this fabric for a long time and it's one of my favourites. I had a vague project for me in mind, but I thought it would be perfect for this dress.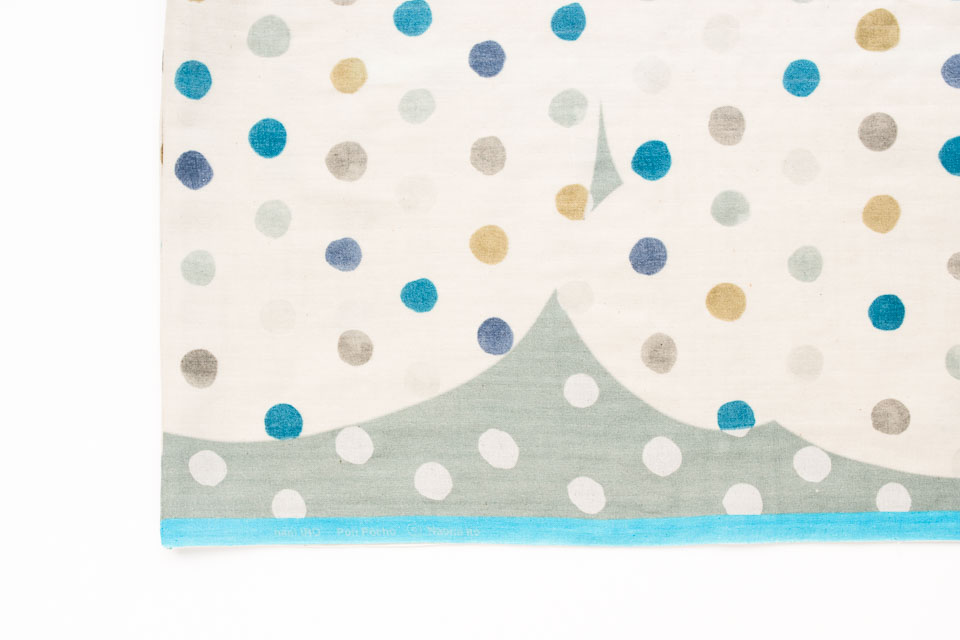 I took advantage of the beautiful selvedge and left it exposed. This has the added bonus of avoiding hemming. I had some twill tape that matched the selvedge perfectly so I used this instead of making straps. The book includes instructions for shoulder ties but I varied it doing a long front strap and then threaded a shorter back strap through it. All of the straps are sewn down at both ends, so no chance for Willow to undo them.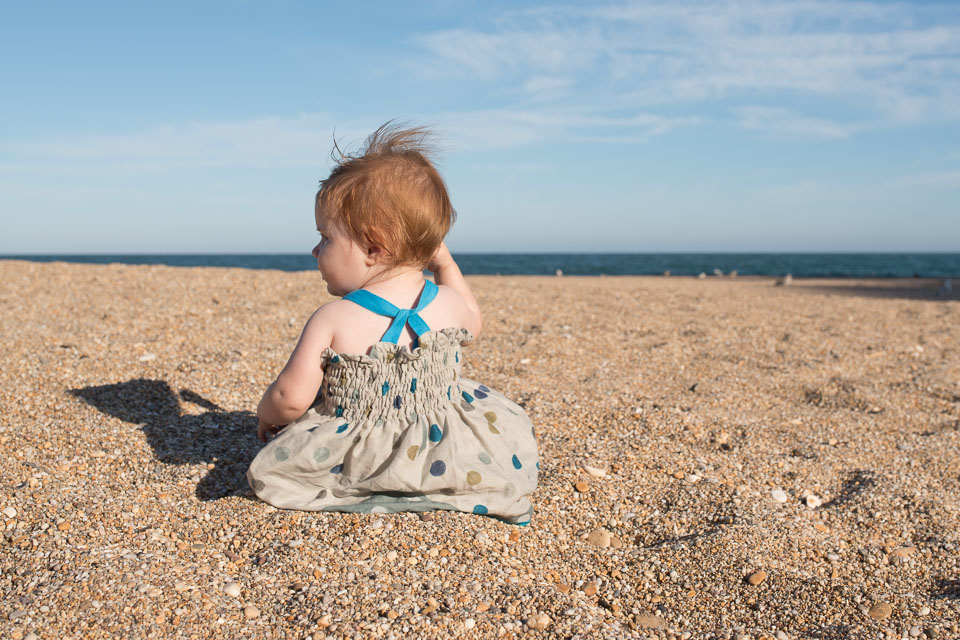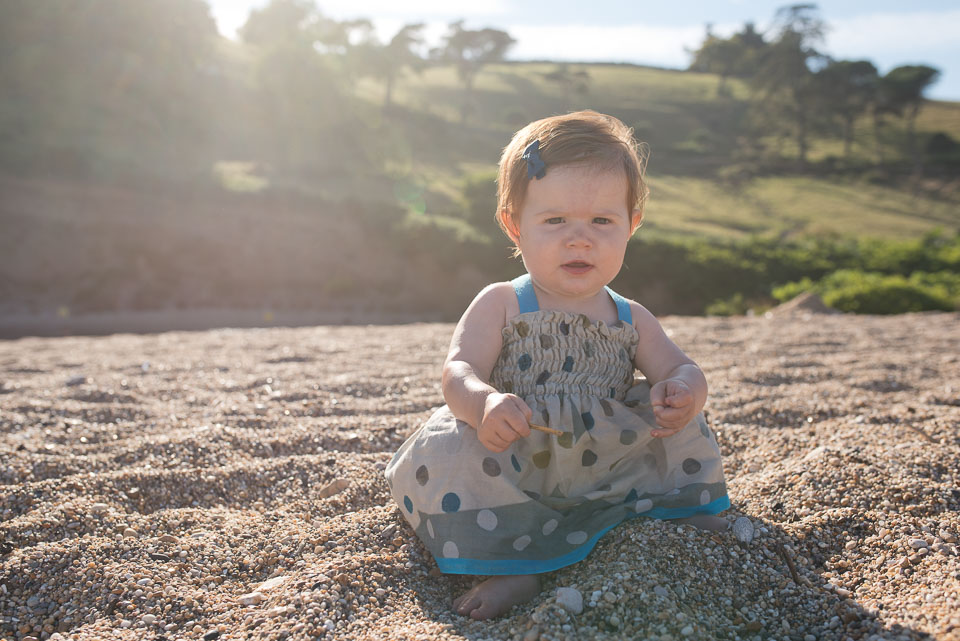 I would really recommend this book if you have a girl to sew for. It's full of satisfying, quick projects that can be kept simple or dressed up as you please. I do hope the increase in popularity of Japanese books leads to more options for boys and babies – at the moment it seems like the majority of books are for girls and women. However, there are some gems to be found, whoever you sew for.
Make sure you check out some of the other posts on the tour.
Marta has been doing a mini Tuttle blogging marathon this week, and making the most beautiful creations. Today she's talking about She Wears the Pants here. Look back at her other recent posts for more from She Wears the Pants and two items from Stylish Party Dresses
Ines made a gorgeous pom pom blouse for herself, also from She Wears the Pants
Victoria sewed a beautiful seersucker dress, from Happy Homemade Sew Chic Kids
Coming up tomorrow there will be posts from
* I received this book for free but all opinions are my own.