Pattern testing is such an important part of developing a new pattern and I am always so thankful for my testers. I had an amazing group of women for the Rushbrook test, who were very patient through the process. I received so much helpful feedback, which helped me to improve the final pattern and tutorial. For example, the top length and pockets size was adjusted for all sizes after testing. Many of the testers made more than one dress or top, and I'm excited to share some of those versions with you today. I've separated the photos into two groups by age.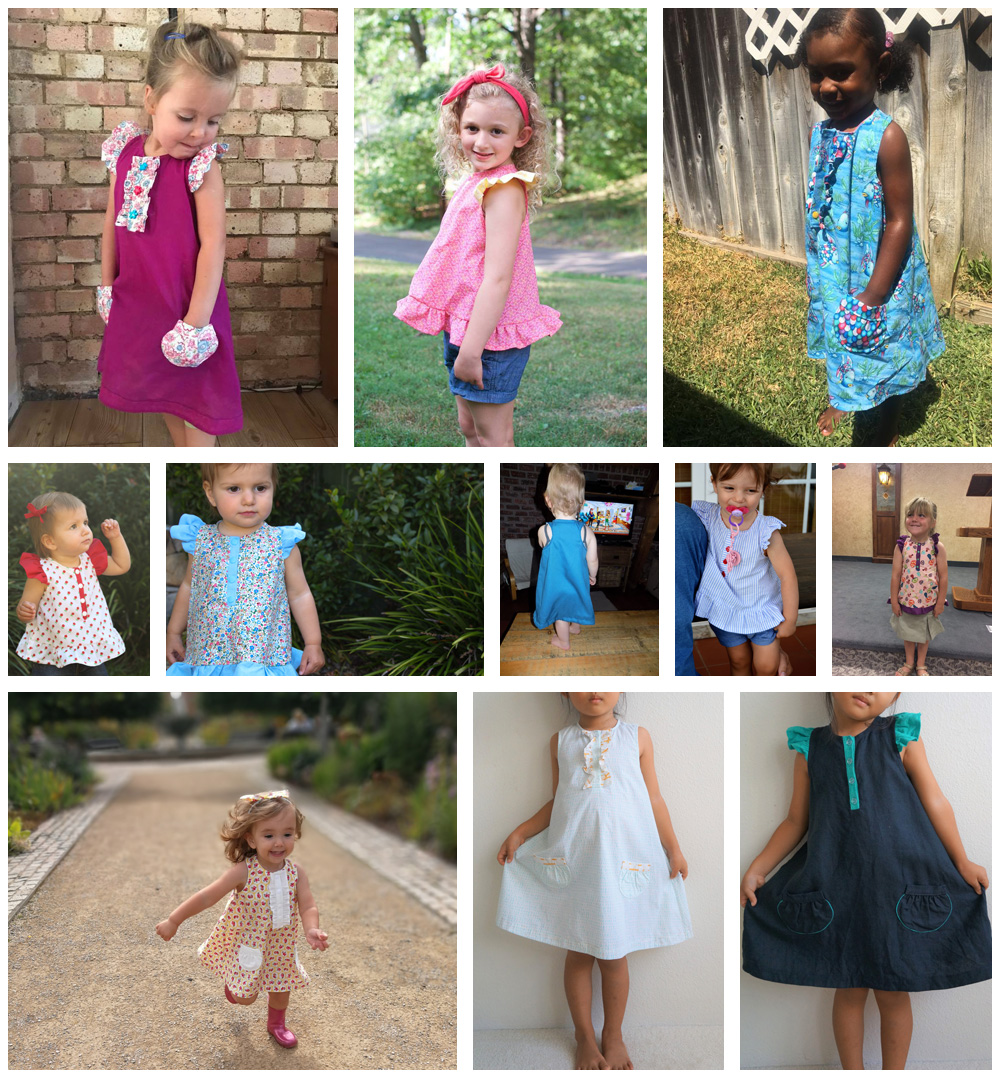 Row 1: Cecile, Jessica, Jasmine
Row 2:Kristie from @thesewcraftybaker (photos 1 and 2) , Ondinneke from Hutsepruts, Rita and Emilia from Be a Maker, and SEW that
Row 3: Natasha from @inspired_by_thea, Koko from @k0k0kana (photos 2 and 3)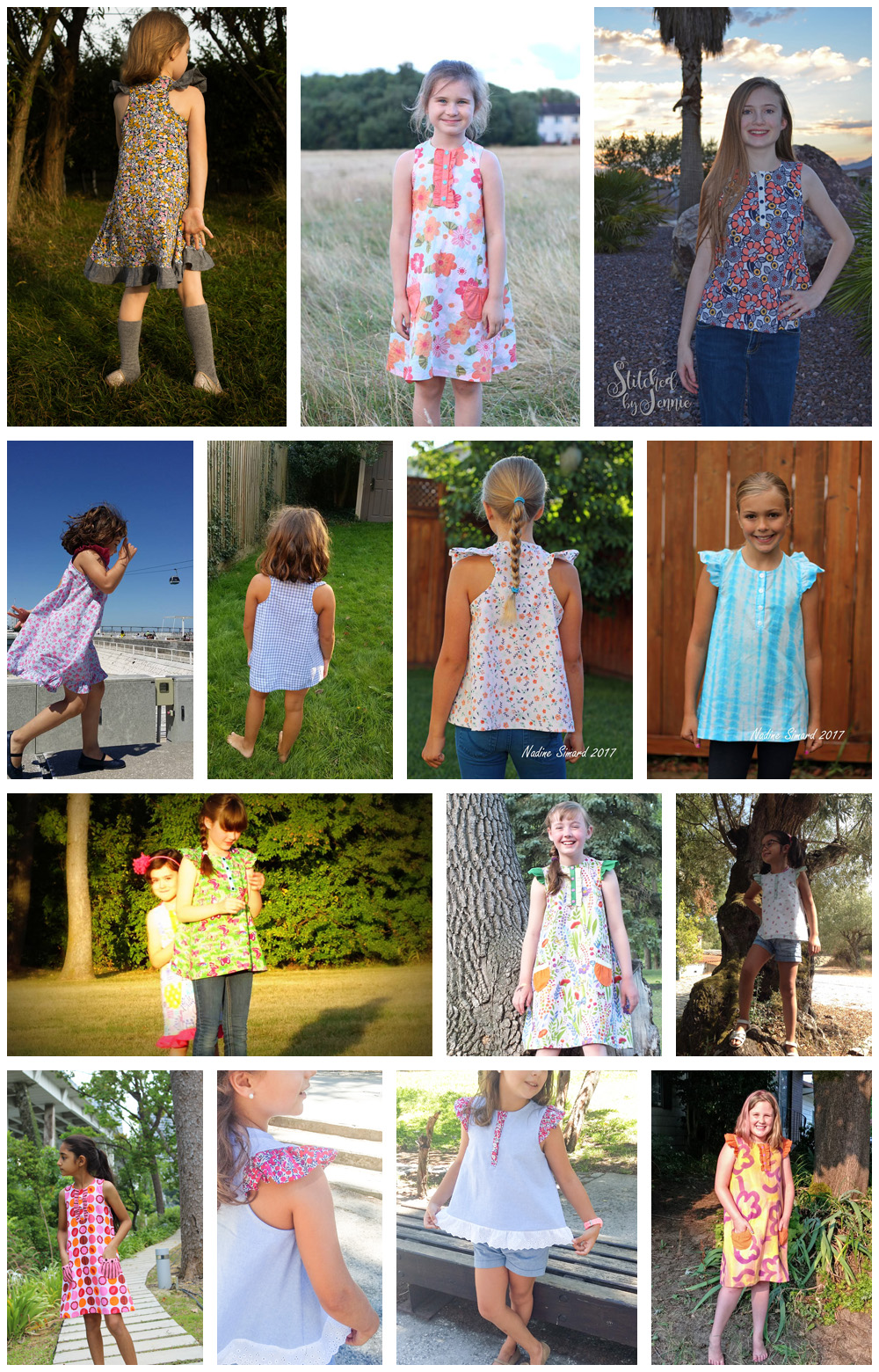 Row 1: Maria from My Cozy Co, Amy from Sew Many Adventures, Jennie from Stitched by Jennie (link is to blog post on the Rushbrook)
Row 2: Maria (photos 1 and 2), Nadine from Princesse et Tresors (photos 3 and 4, link is to blog post on the Rushbrook)
Row 3: Randi (photos 1 and 2), Dora
Row 4: Kiran, Ana Sofia from S is for Sewing (photos 2 and 3, link is to blog post on the Rushbrook), Jessica R
I would also like to thank Melissa and Lorna for their help during testing. It's amazing to see the variety of different fabrics and colours that everyone used.
Don't forget that today (Monday 25th of September) is the last day to get the Rushbrook at the special introductory price. You can buy it in the Titchy Threads shop here.