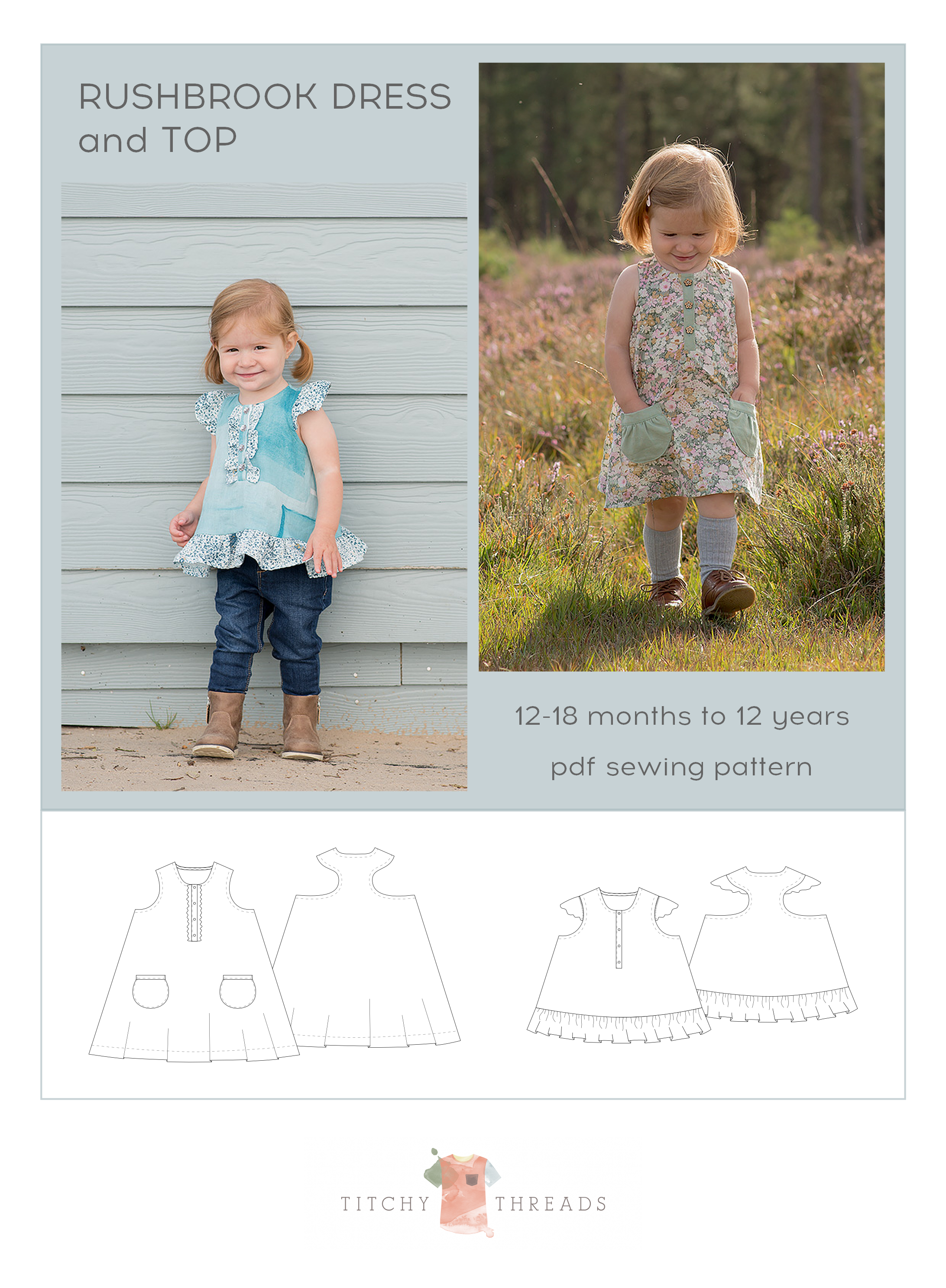 The Rushbrook Dress and Top pattern is now available in the shop. For a limited time you can buy it at the introductory price. This Rushbrook has a simple floaty sihouette with a subtle racer back. The Rushbrook is a dress or top with a floaty silhouette and a subtle racer back, for ages 12-18 months up to 12 years. It is suitable for light to medium weight woven fabrics. Keep it simple or add more details with a placket ruffle, gathered pockets, flutter sleeves and a hem ruffle. French seams and bias bound armholes add to the comfort and clean finish. The technique included mean it is rated as an intermediate pattern but it would also be a good project for an ambitious advanced beginner. The Rushbrook also goes well with the Rain Dance Romper, if you have more than one child to sew for.
I thought I'd share the details of four of the Rushbrooks I've made. Later in the week I'll be back to share all the amazing versions that my wonderful testers created.
Floaty white linen dress
This is the first one that I made, back in May. I chose the white to stand out against the bluebells, and we managed to visit them just at the right time. I ended up adjusting the fit of the pattern after this one, making it narrower in the chest and raising the armhole.
Fabric: European laundered linen in milk from Merchant and Mills
Buttons: purchased at John Lewis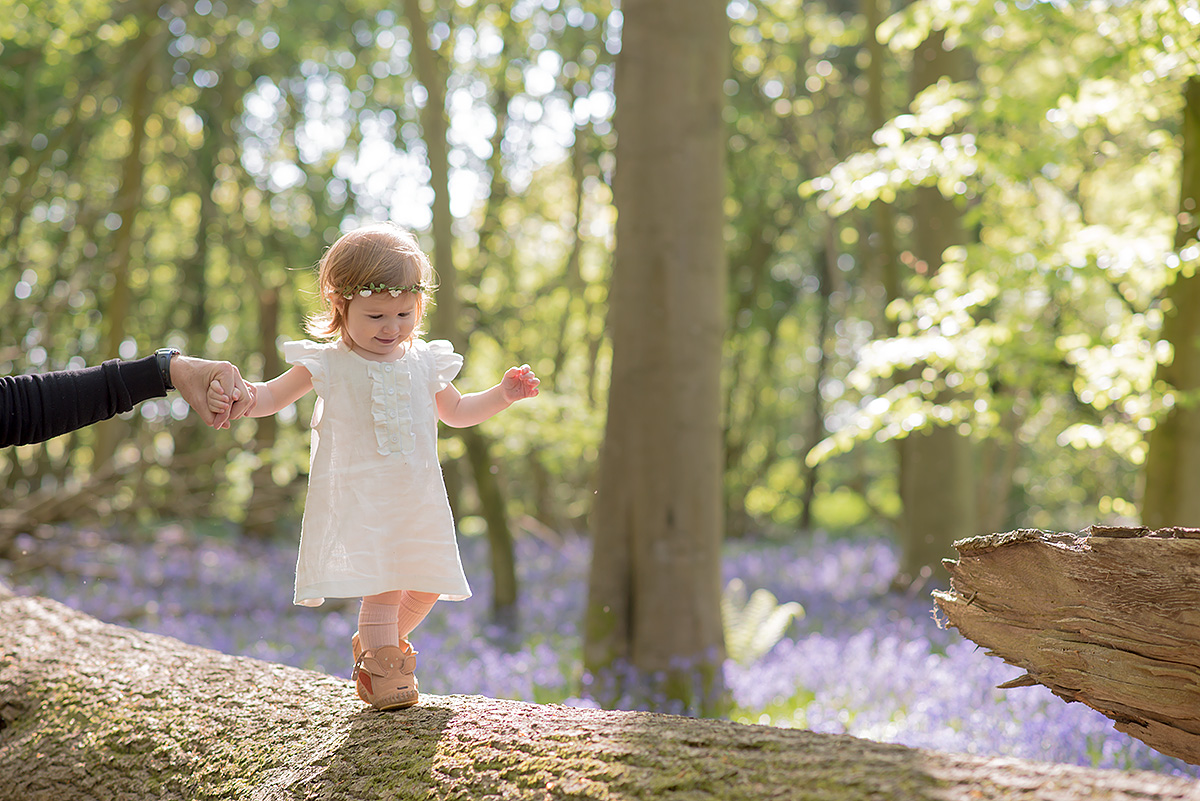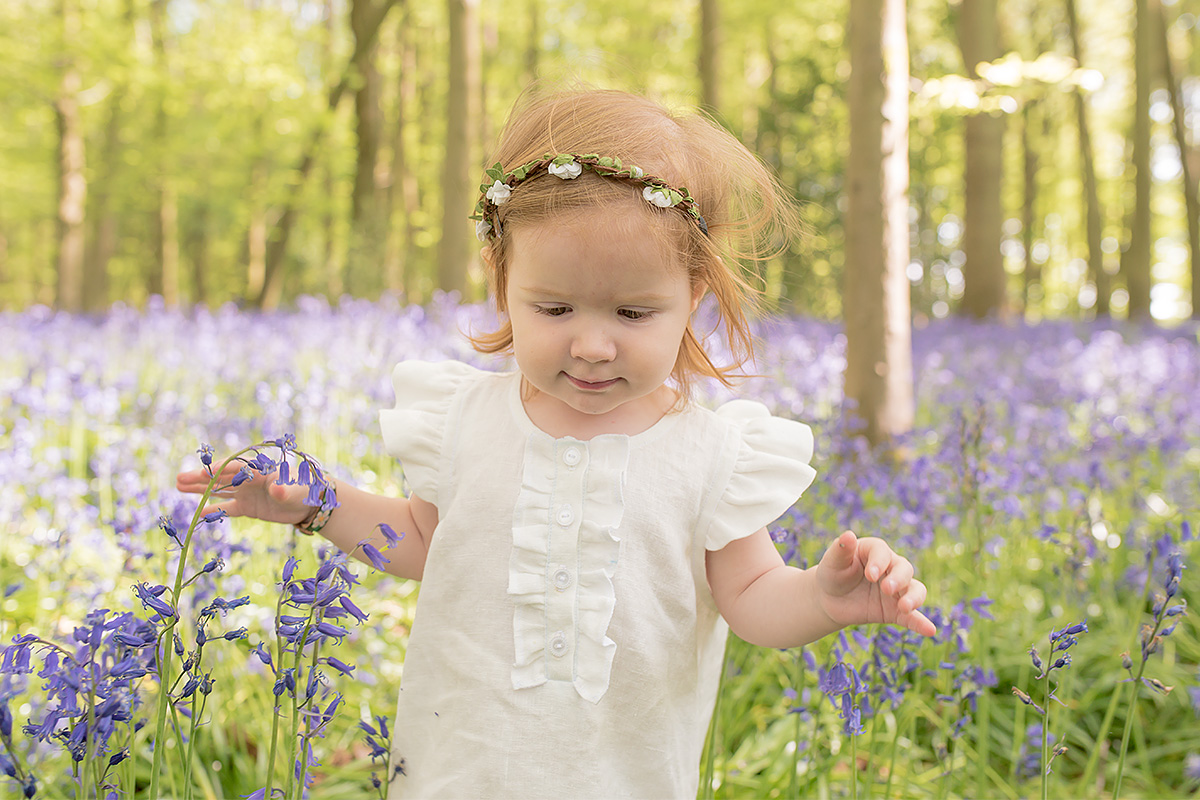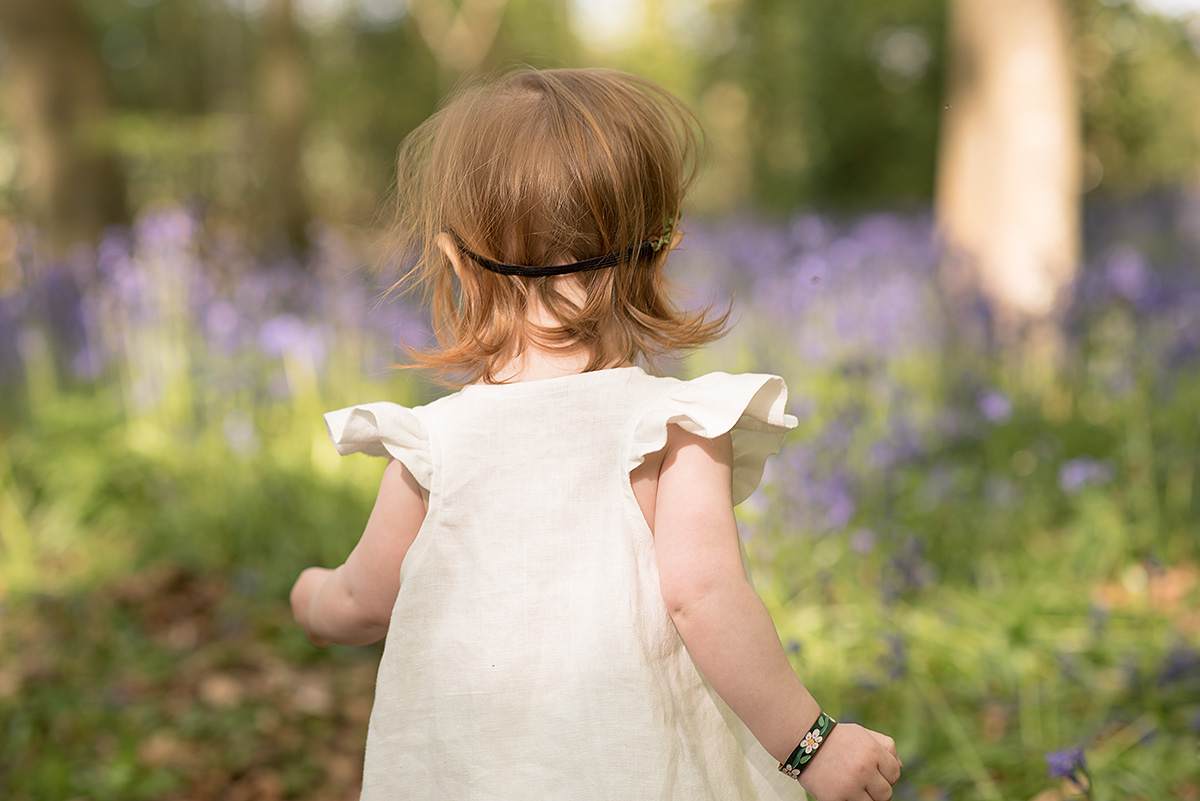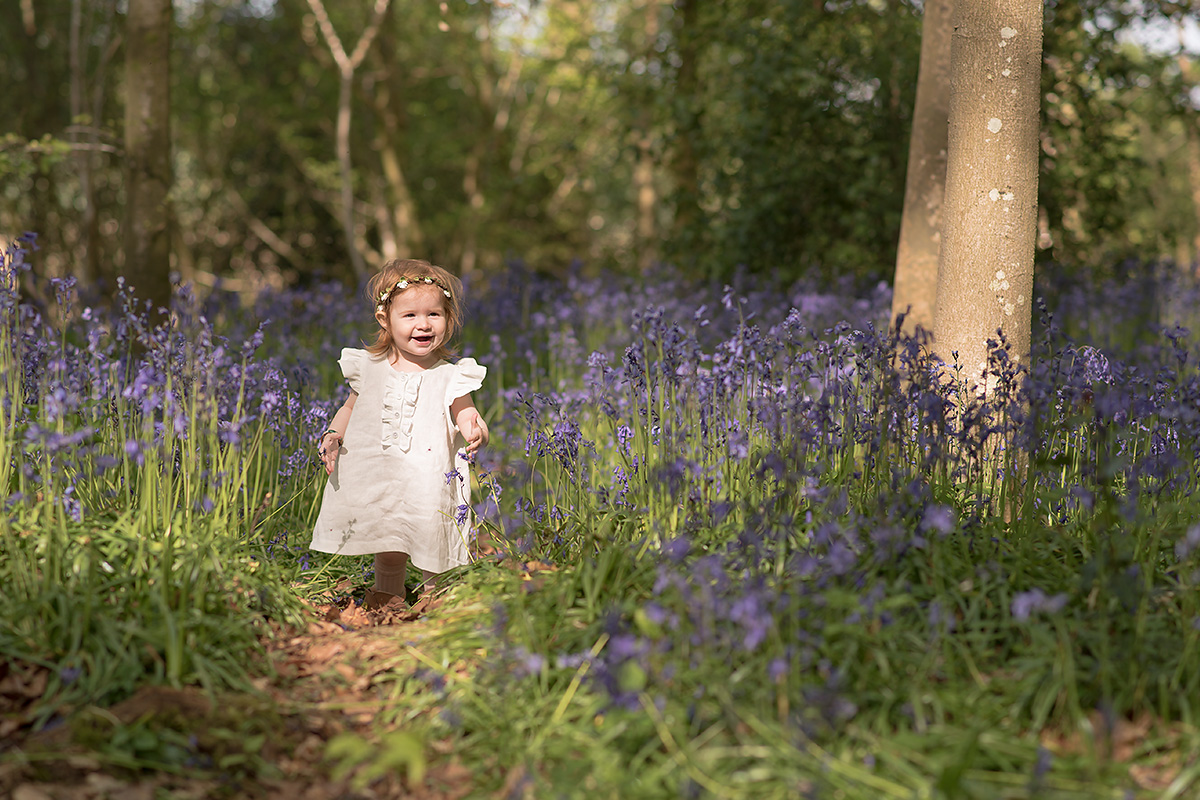 Monochrome animals with hot pink placket ruffle
I've had this Wee Gallery print for a while and it matches some wall stickers we have in Willow's room. I chose a vibrant pink for the placket ruffle. I added some contrast with another monochrome print for the placket and hem ruffle. This was from the Art Gallery pandalicious collection.
Fabric: Wee Gallery quilting cotton by Dear Stella, purchased at Hawthorne Threads
Snaps: Black size 14 snaps from Snap Source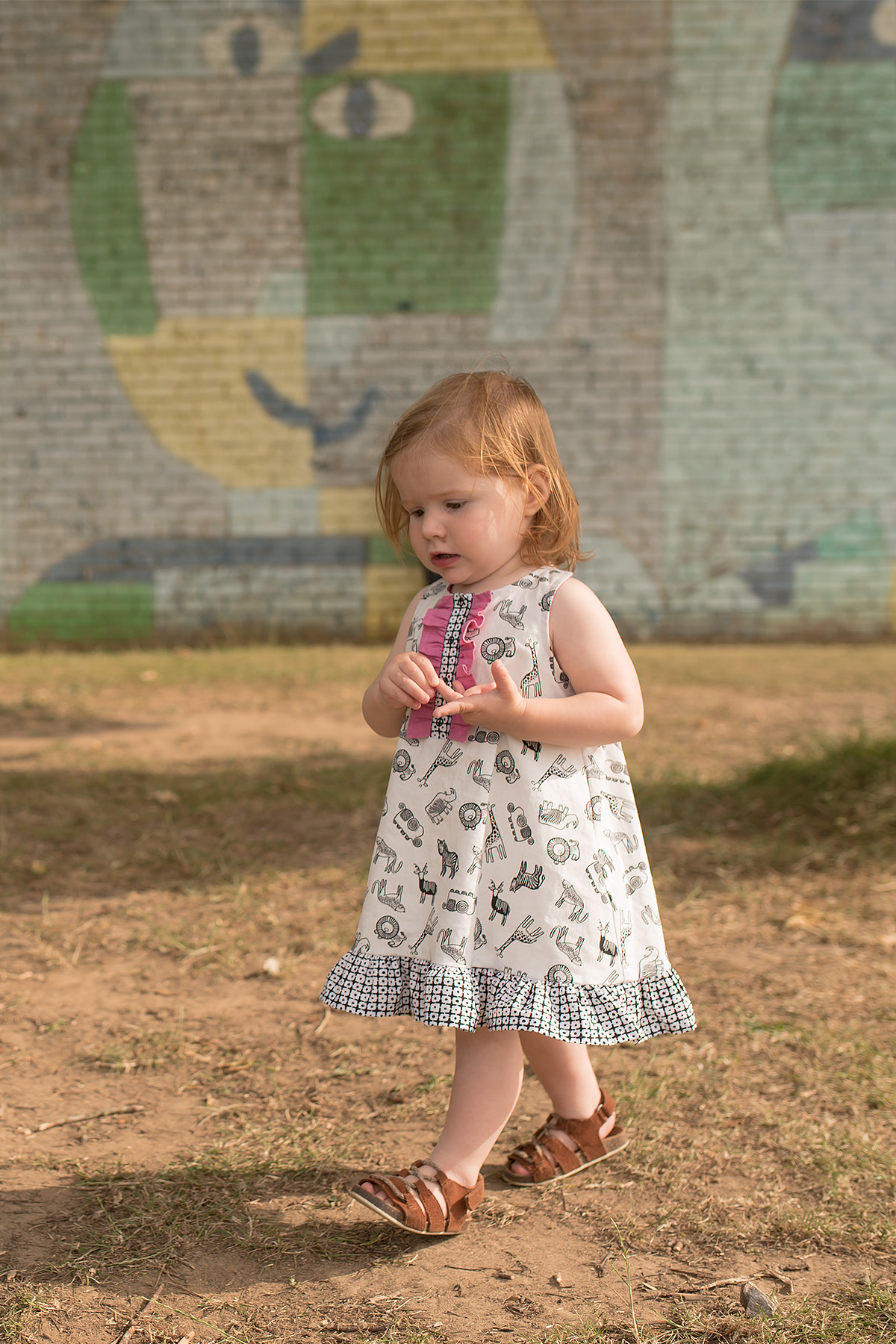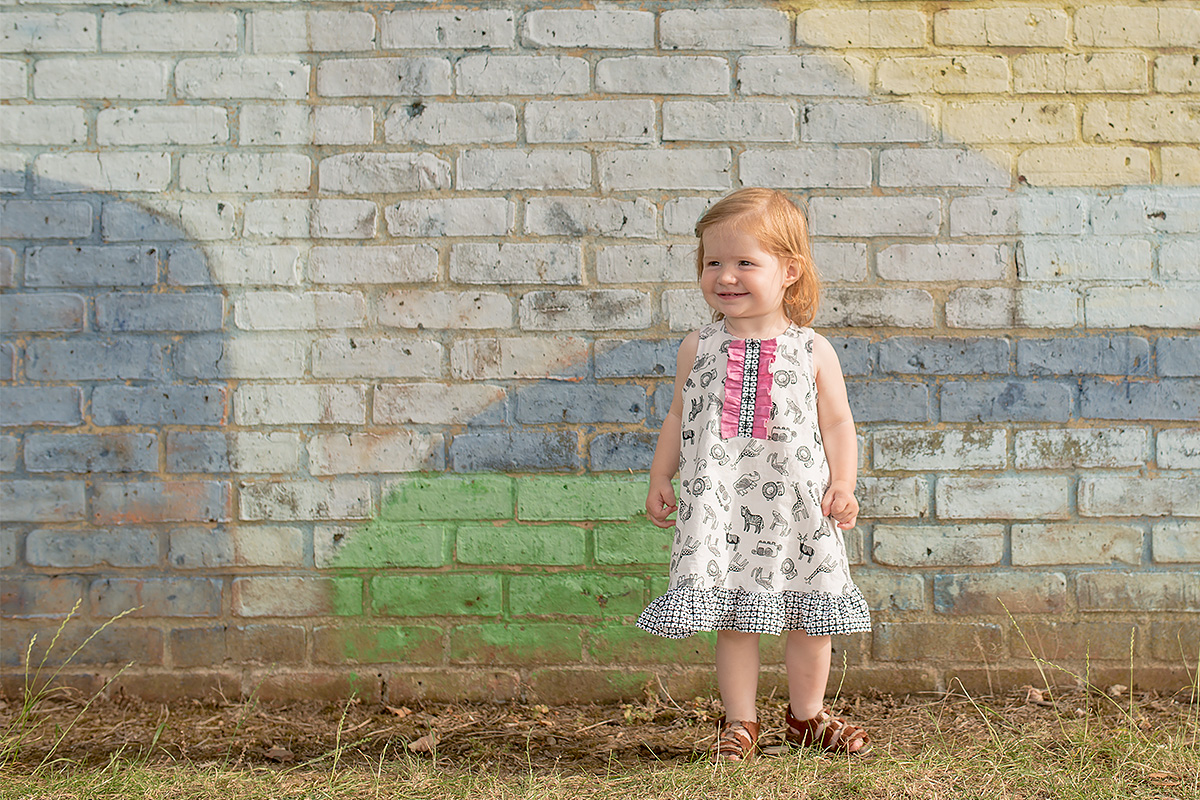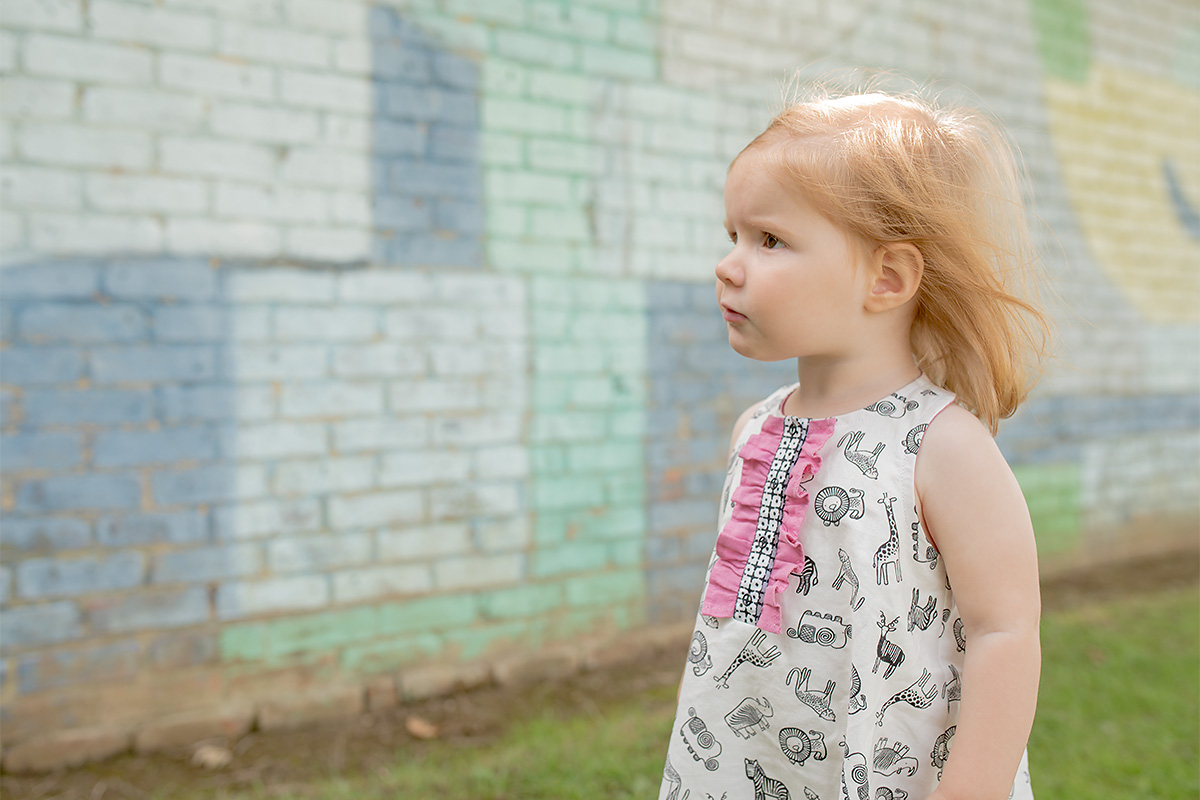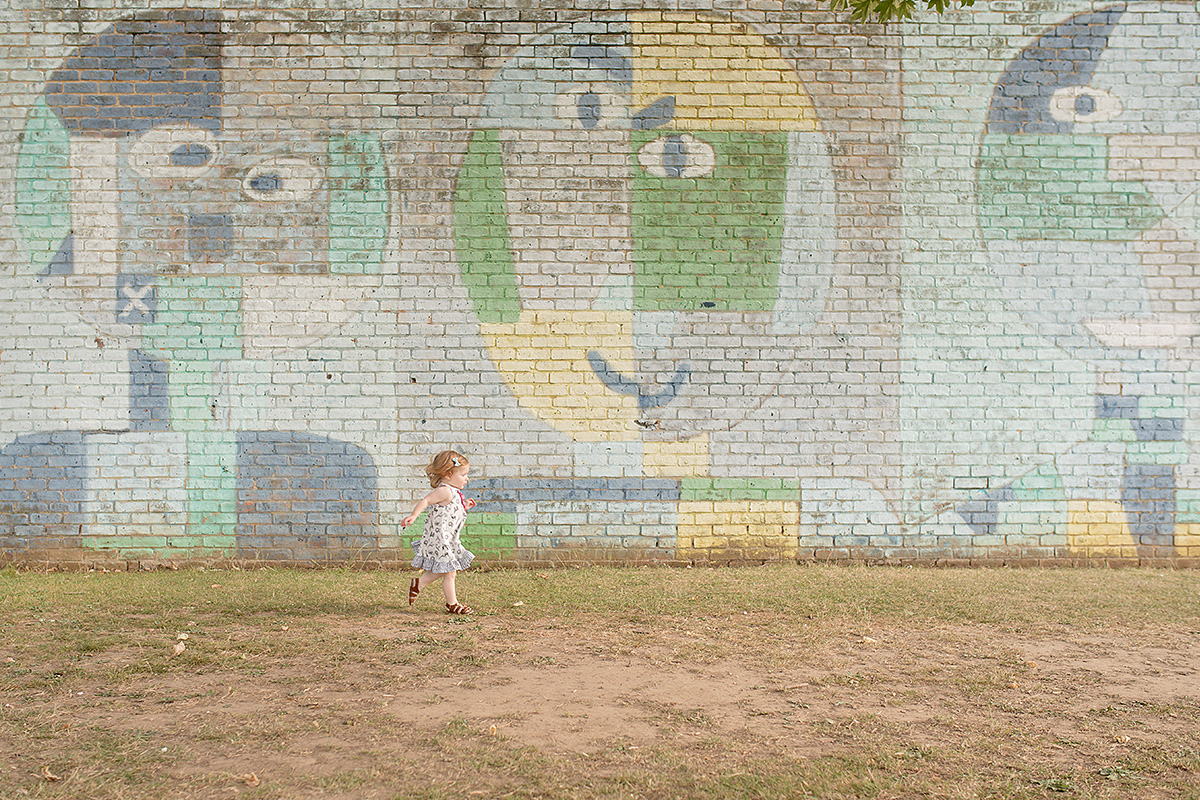 Liberty of London dress with sage green pockets
I've been hoarding this Liberty print for a while now and finally decided to use it. It's a lovely light weight but without being too delicate or tricky to work with. I can't remember the details of the contrast fabric I used for the placket and pockets. My daughter loved collecting flowers in her pockets.
Fabric: Liberty of London tana lawn, Thorpe in Khaki, purchased at Shaukat (this colourway is no longer available)
Buttons: Bamboo sakura buttons from Arrow Mountain on Etsy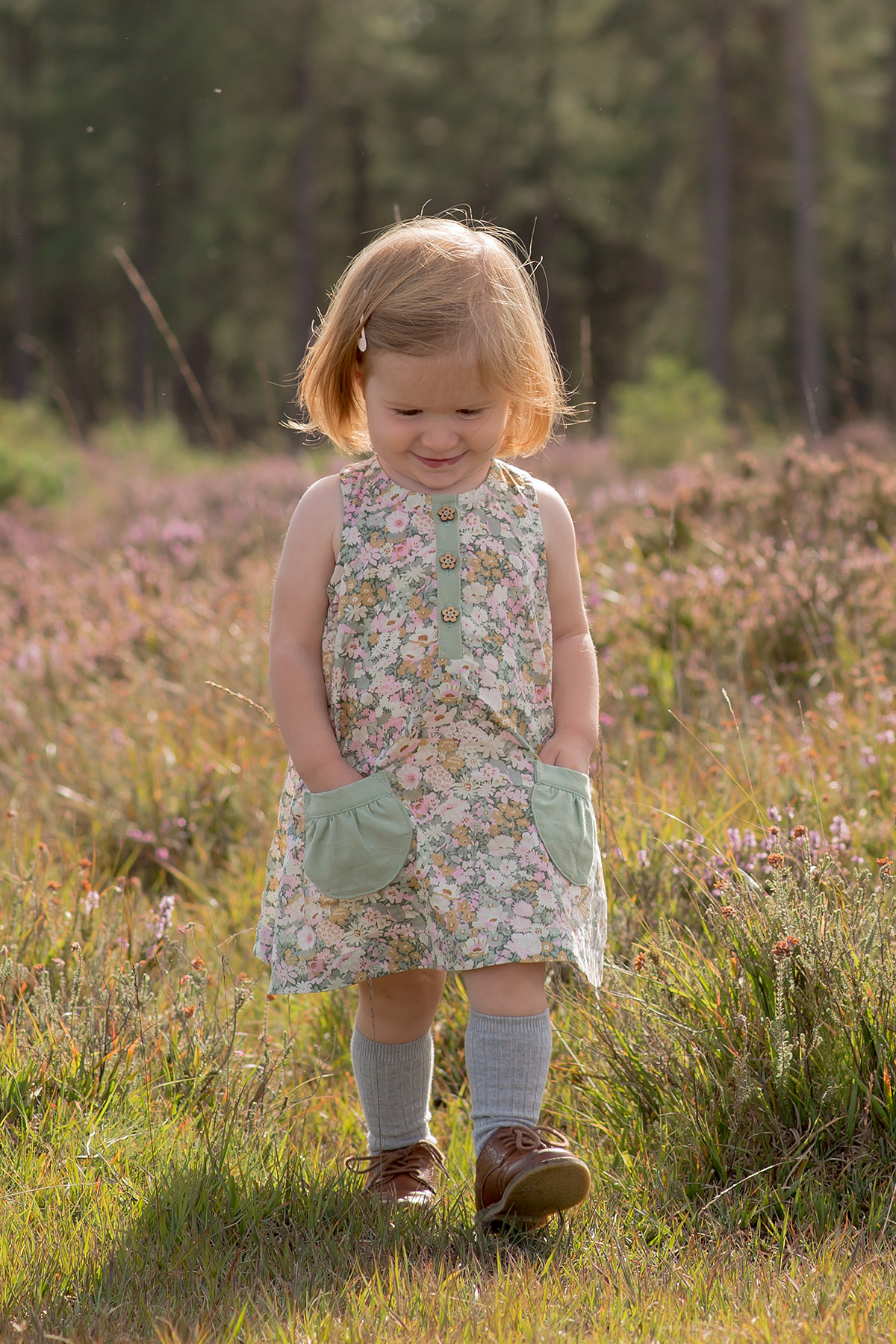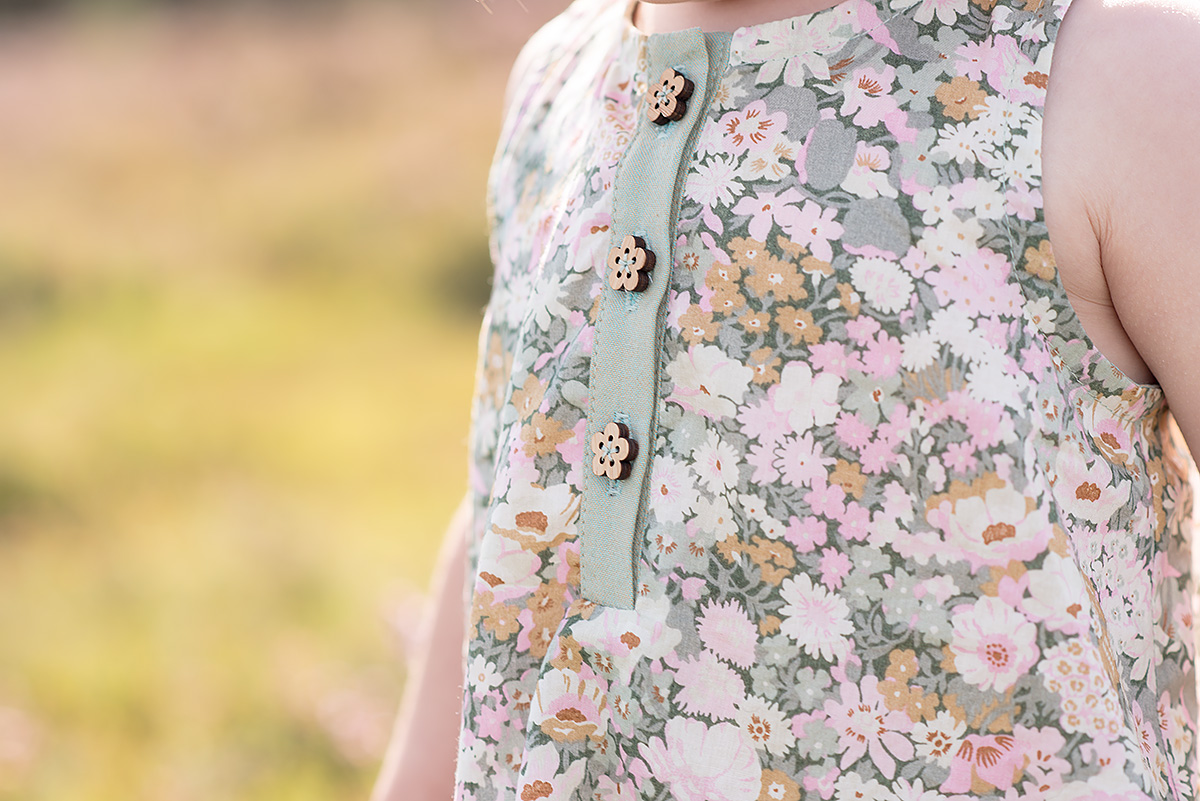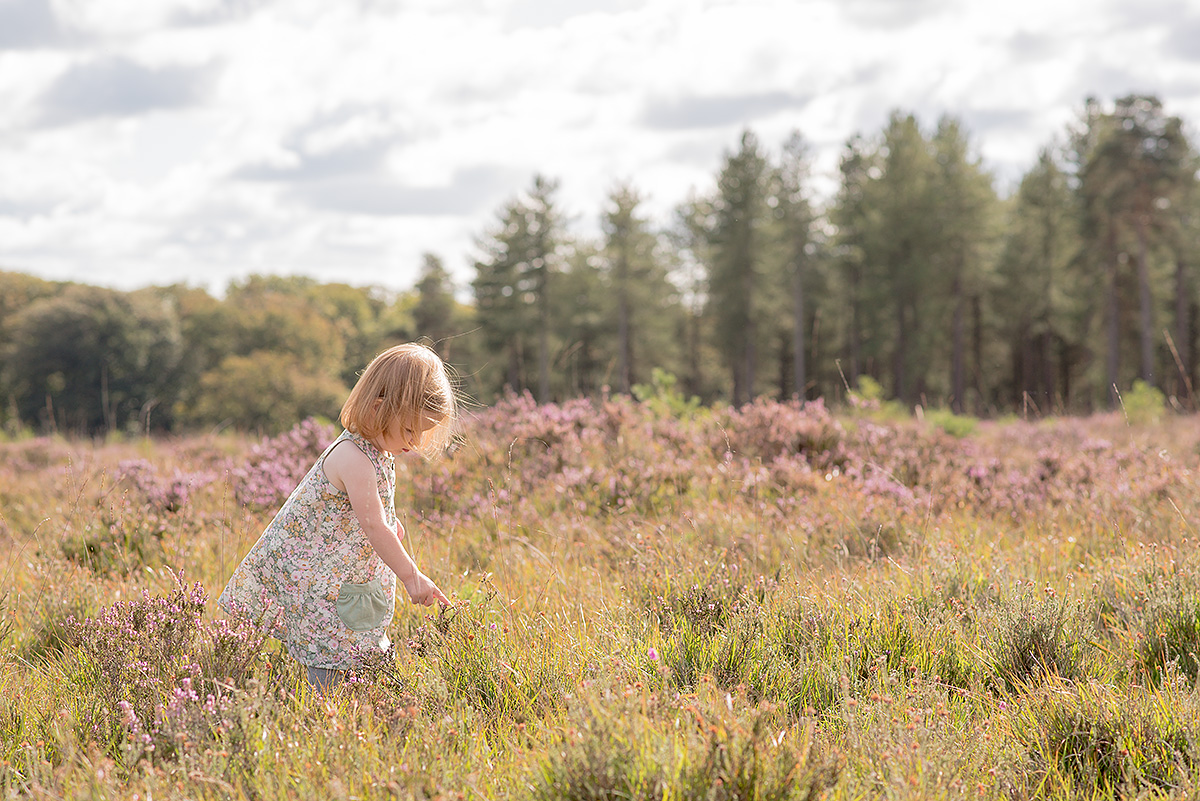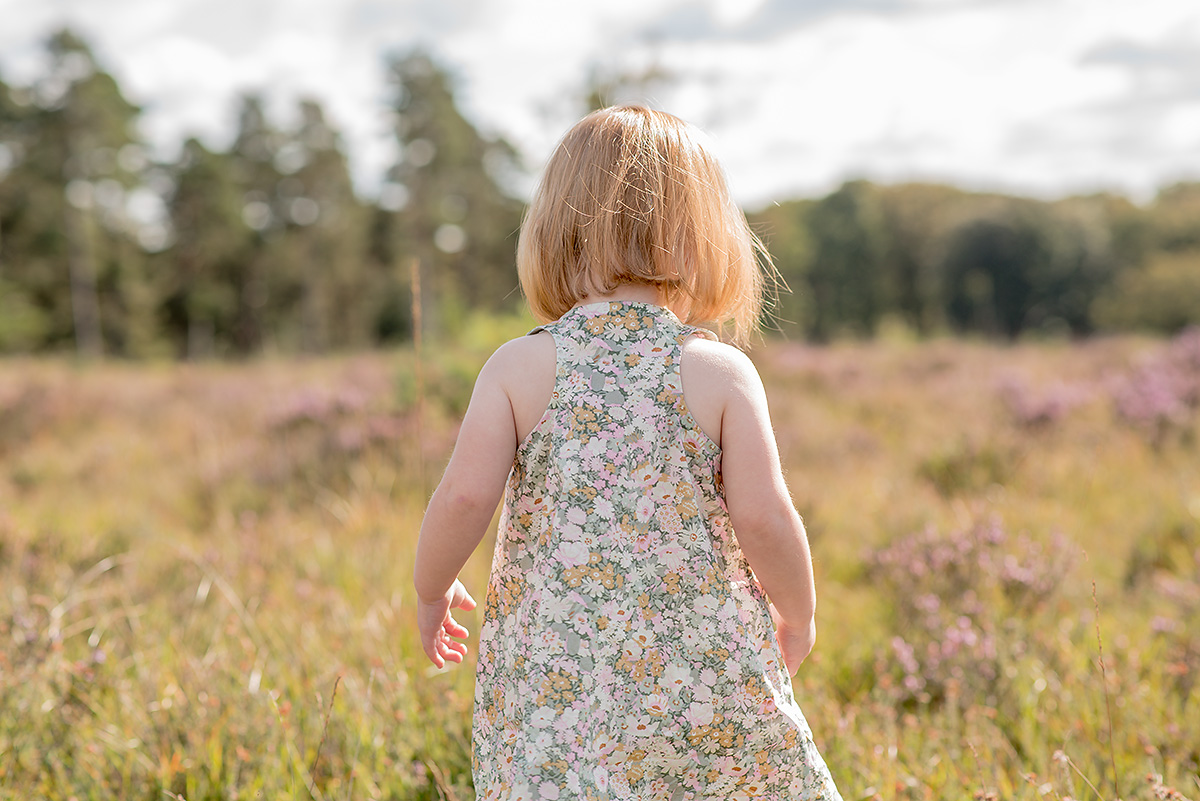 Nani Iro top with all the ruffles
As soon as I saw this print I knew I wanted to use the contrast for the ruffles and flutter sleeves. I also love the watercolour effect and the varying shades of the turquoise. I do slightly regret not keeping this fabric for me though. I think this Nani Iro one is my favourite Rushbrook I've sewn but it's hard to choose!
Fabric: Nani Iro Wild Flower in window, purchased at Miss Matatabi
Buttons: Opaque white polyester buttons, purchased at Textile Garden (search for black seed head design)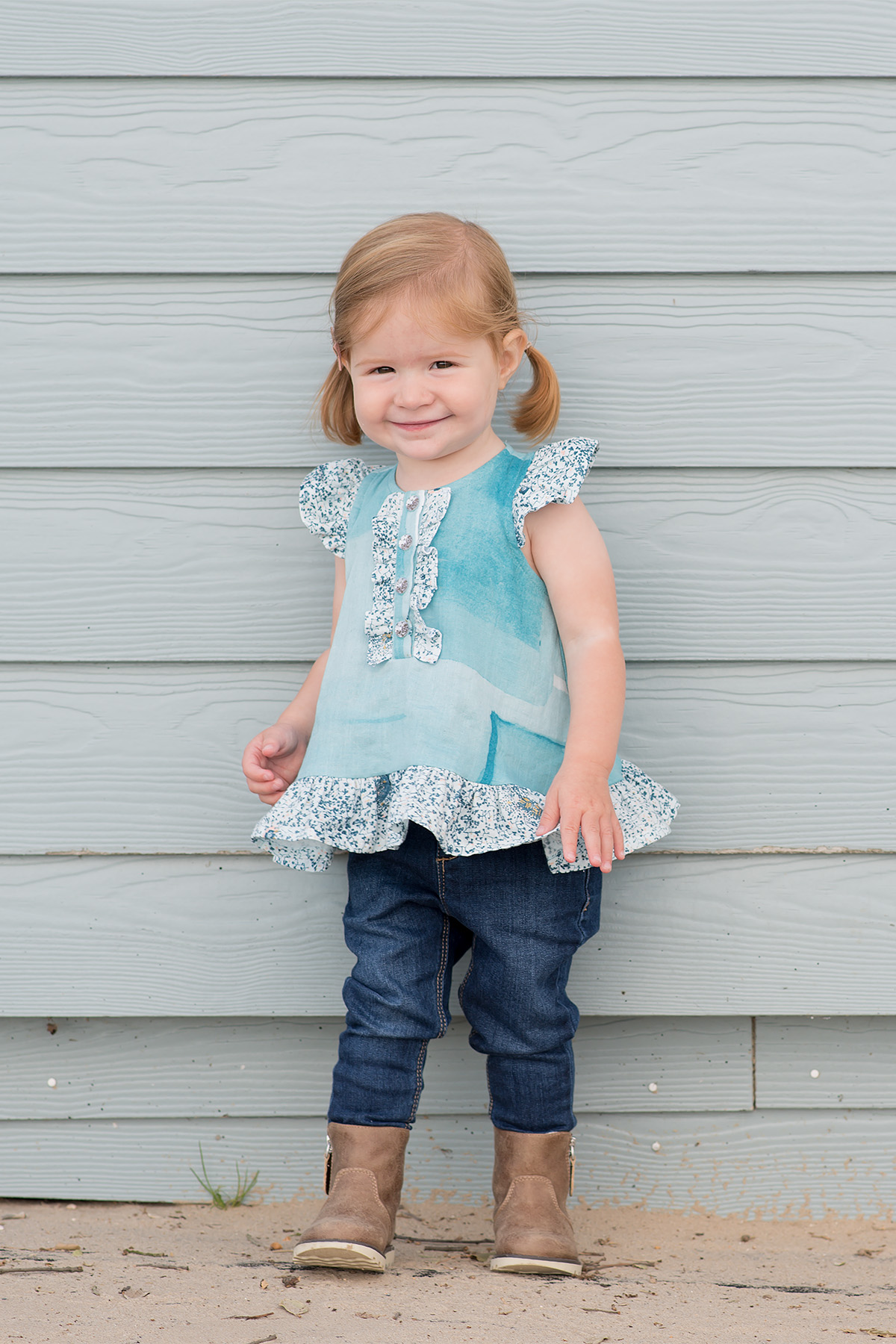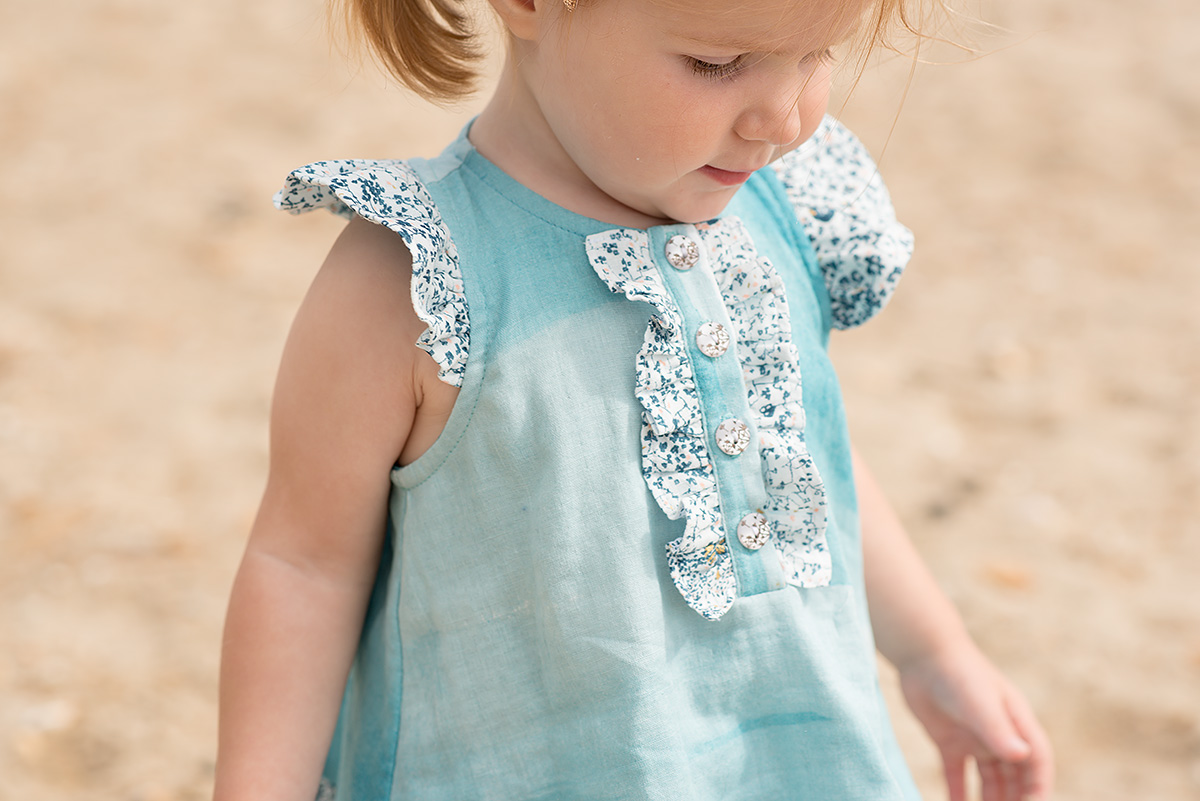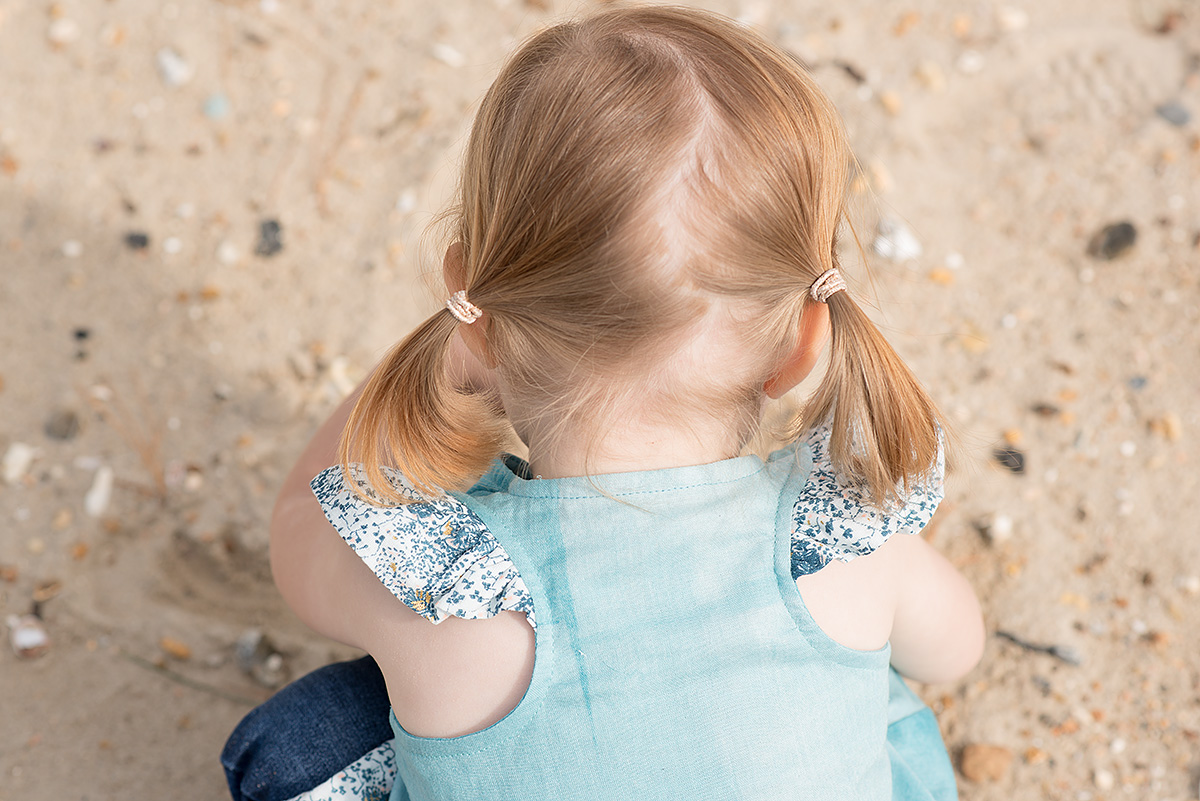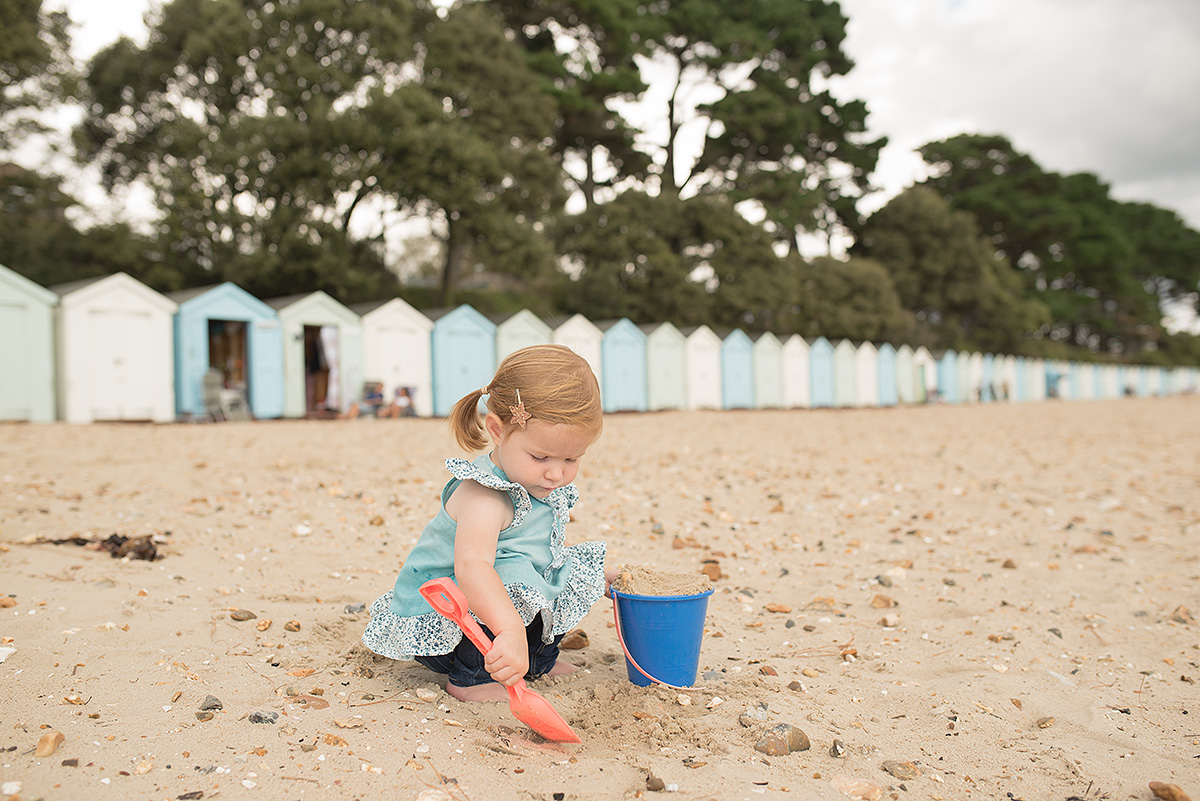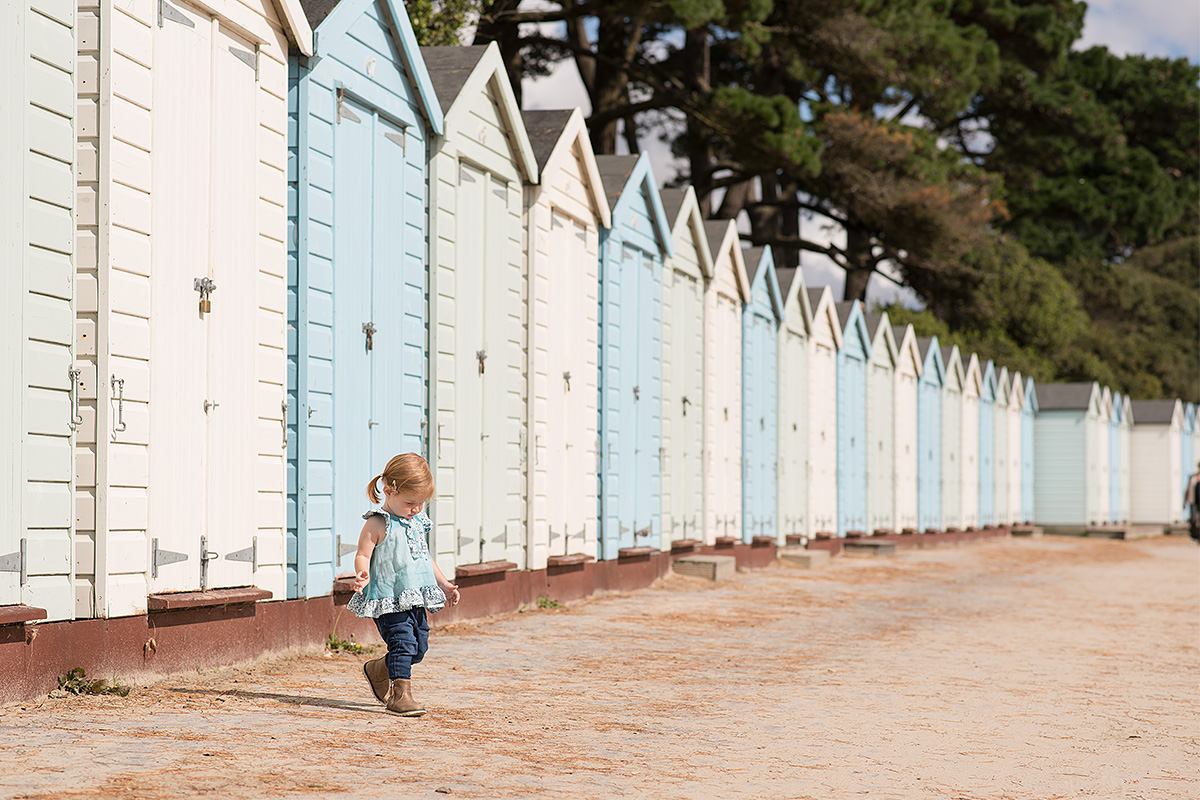 I've been so grateful for all the help and support my testers have given me. It always makes me happy to see other people's versions of my patterns and I'll be back soon to share all of the tester versions.