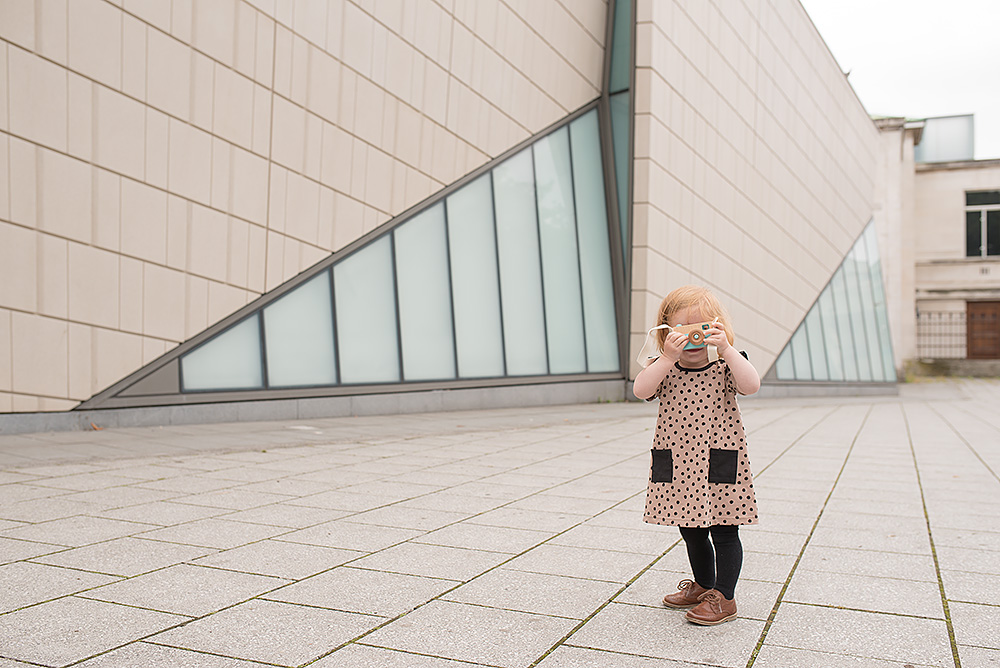 A common question I get is whether it's possible to combine the Rowan Tee with the dress option from the Safari Raglan. The answer is yes and, as it's a really easy change to make, I thought I'd share a quick tutorial on it today. Both of these patterns are designed to have the same finished measurements. This means many of the options can be switched between the two patterns – e.g. you can add the Rowan hood to a Safari tee, or put puppet sleeves on a Rowan tee. This gives you so many more options for sewing up tees and dresses for your children.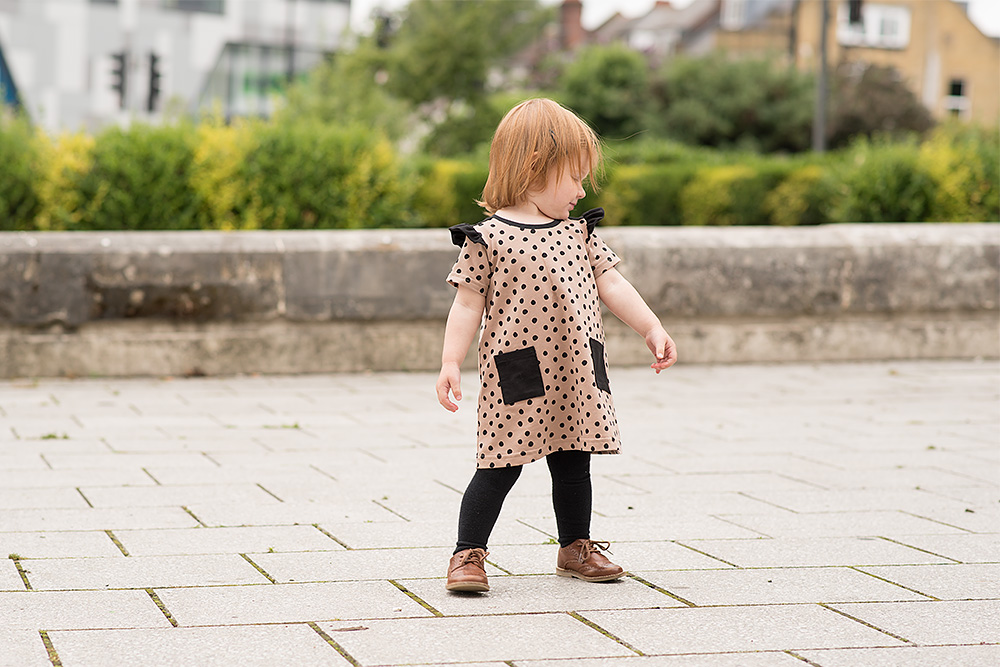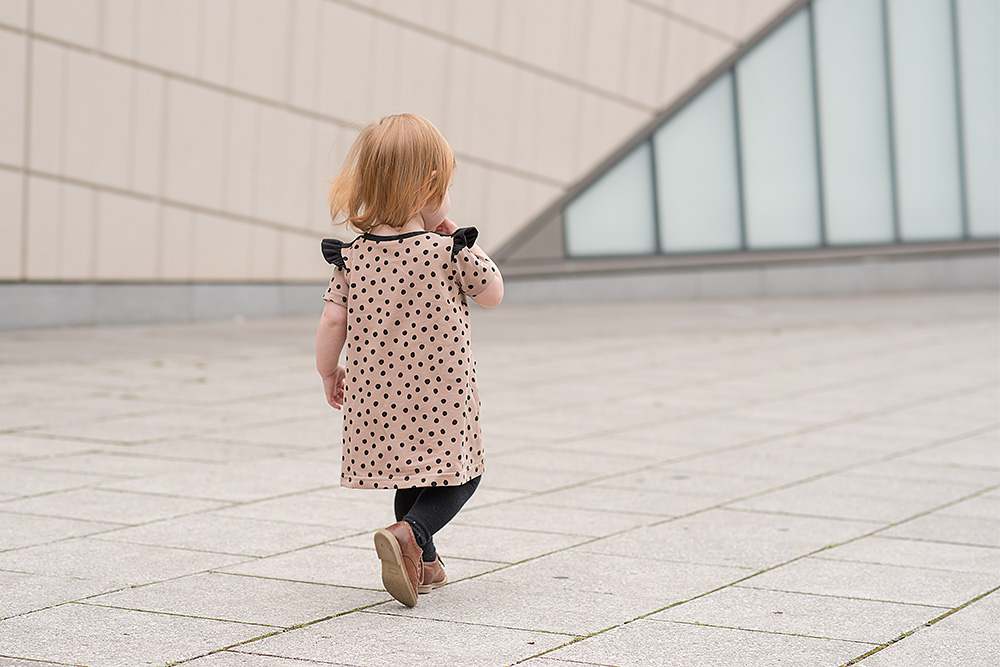 This one is made with a gorgeous jersey that was kindly provided by Nosh. This is one of my favourite prints of theirs and I'm tempted to get some of the blue version for me. It's available in several colours and I think this is the one I got.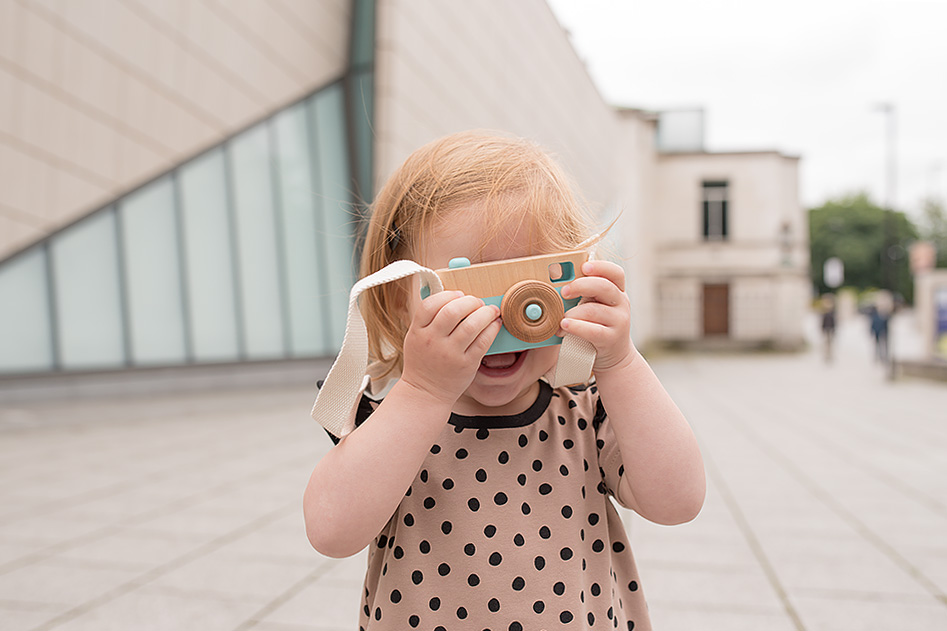 So here's how to turn the Rowan Tee into a dress.
1. Take the front Rowan Tee piece and the front Safari Raglan dress pattern pieces. They should both be the same size.
2. Place the dress piece on top of the T-shirt piece. Line up the centre fold, the neckline and the side at the bottom of the armhole. Tape together and use this for your front dress piece.
3. Repeat for the back pieces.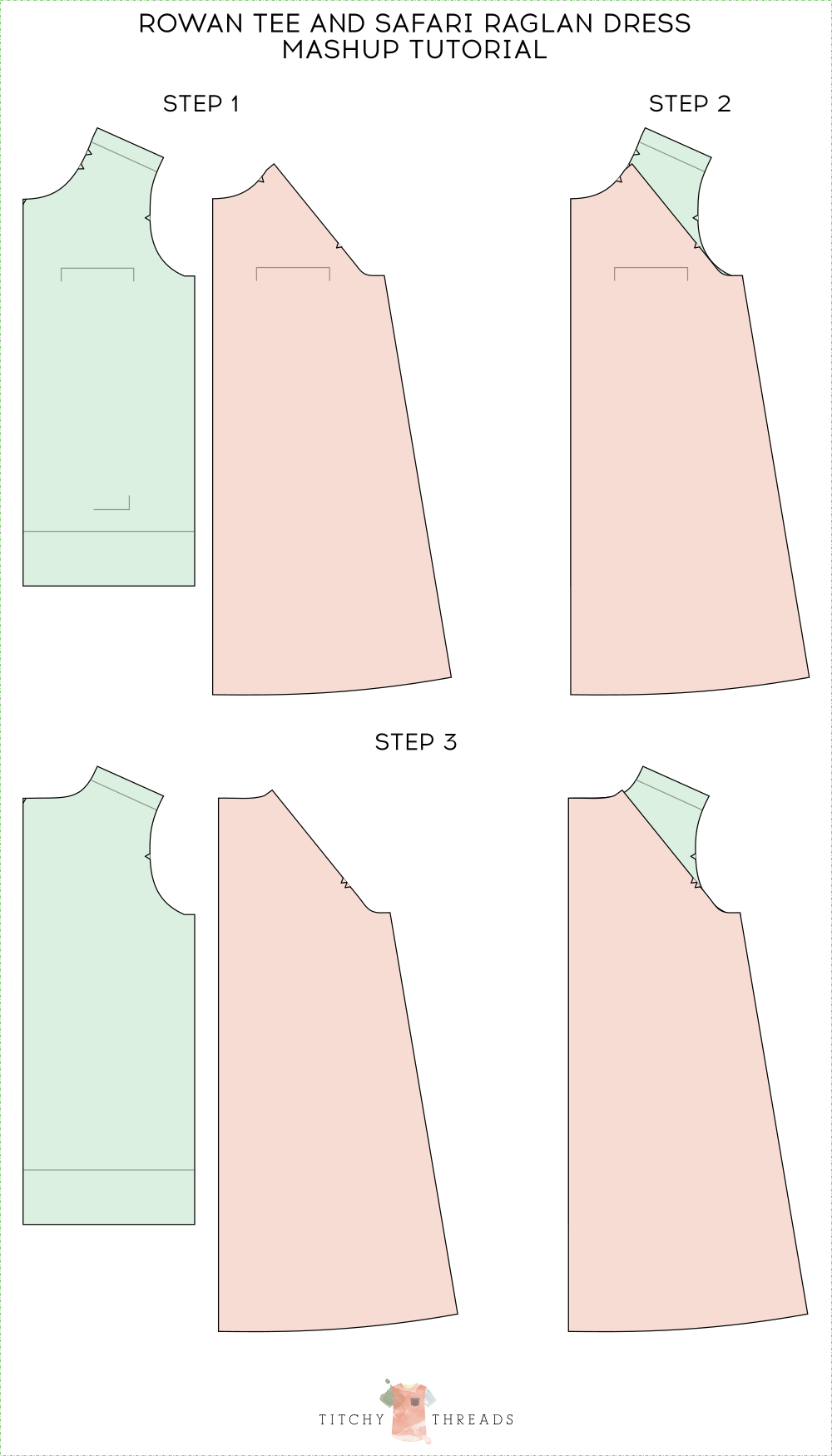 Now cut all the pieces you need for your chosen options, and sew following the instructions in the Rowan Tee. Simple isn't it!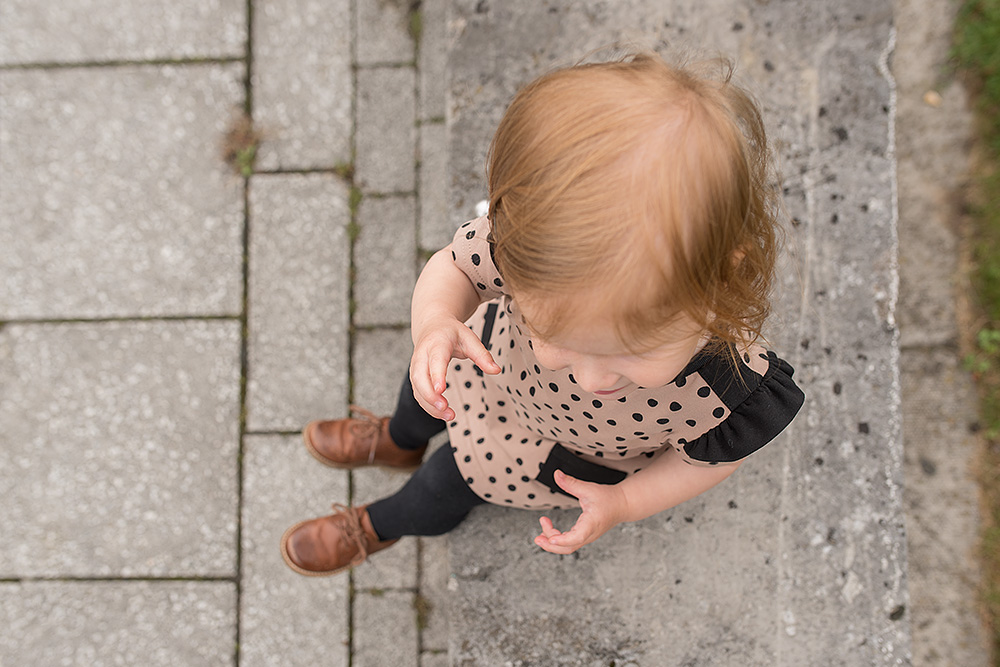 I made size 12-18 months for my daughter, based on her measurements. I used black ribbing for the neckline to add contrast but the Nosh jersey has great recovery and would work well for this too. I also added some black pockets (included in the Safari pattern), black shoulder stripes (from the Rowan pattern) and black flutter sleeves to go with the spots (tutorial and pattern piece for this is coming soon).