Today is the first day of the Rushbrook Dress and Top pattern blog tour. We are kicking off today with two talented blogging friends.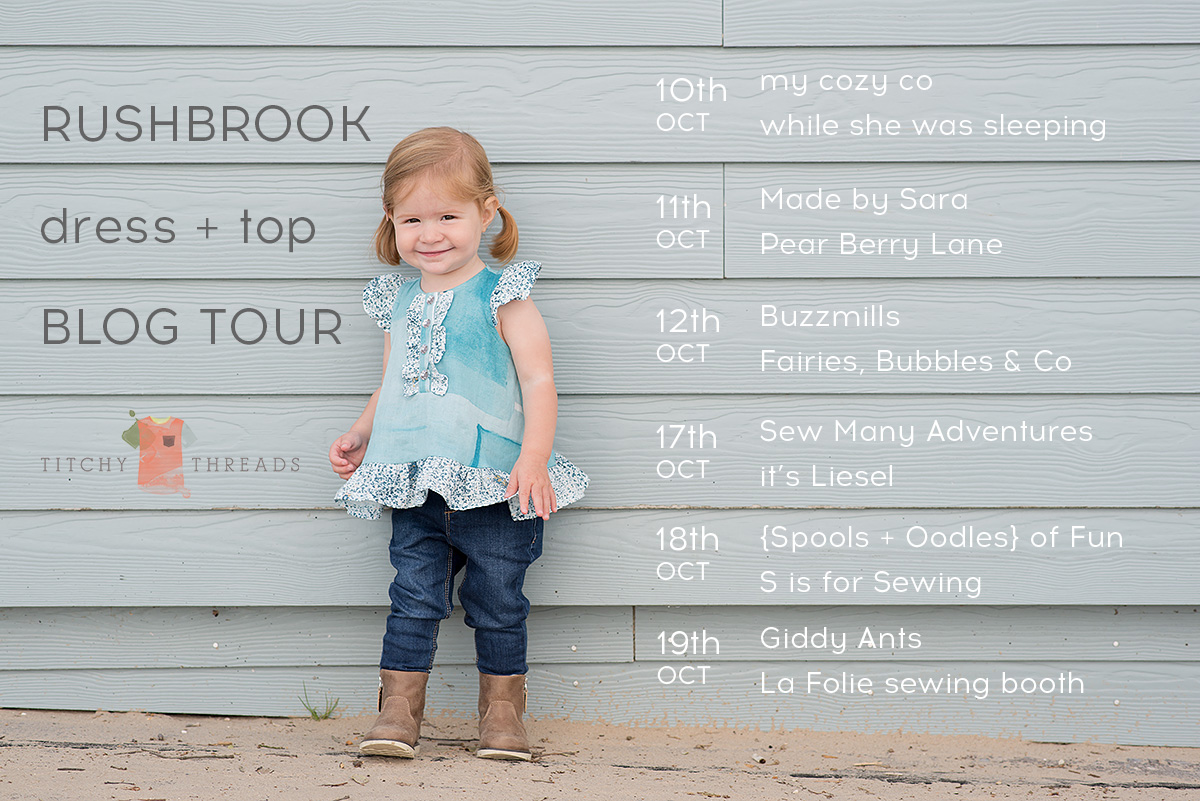 My first guest is Maria from my cozy co. I first met Maria when she tested the Rowan Tee for her son, and used the most gorgeous fabric. I've been in awe of Maria's projects and fabric choices ever since. You have to take a look at her incredible embroidered dress. I've also have been lucky to meet Maria in person a few times now. You can read more about her beautiful Rushbrook Dress here.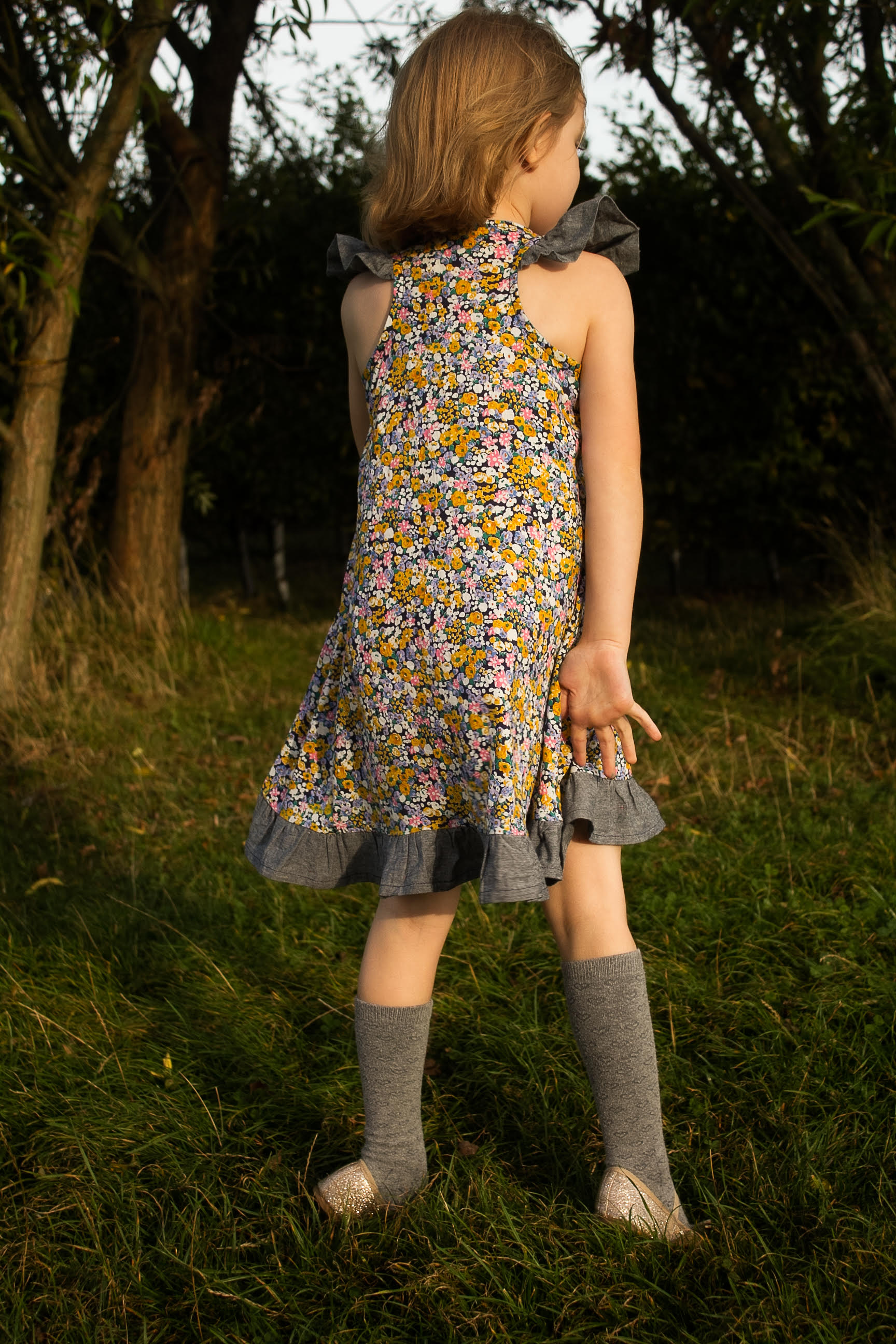 Next is Jenya from While she was sleeping, who lives in Australia. She sews beautiful clothes for herself and her two girls. I love Jenya's modern take on vintage, her colour combinations and the special details she adds to her girls' clothes. Her little one is a huge fan of pockets, and Jenya used the sweetest vintage fabric for her Rushbrook. You can read all about it here.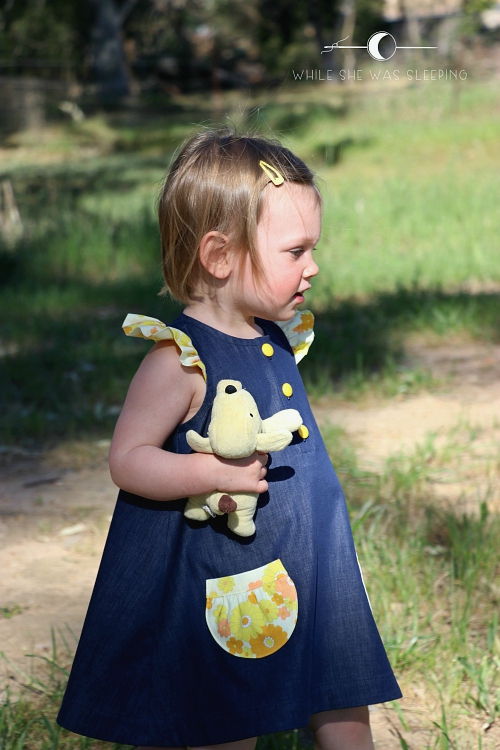 Thank you so much Maria and Jenya for your stunning dresses.
You can visit the rest of the blogs on the tour with the links below:
10th – my cozy co / while she was sleeping
11th – Made by Sara / Pear Berry Lane
12th – Buzzmills / Fairies, Bubbles & Co
17th – Sew Many Adventures / it's Liesel
18th – Spools + Oodles of Fun / S is for Sewing
19th – Giddy Ants / La Folie sewing booth