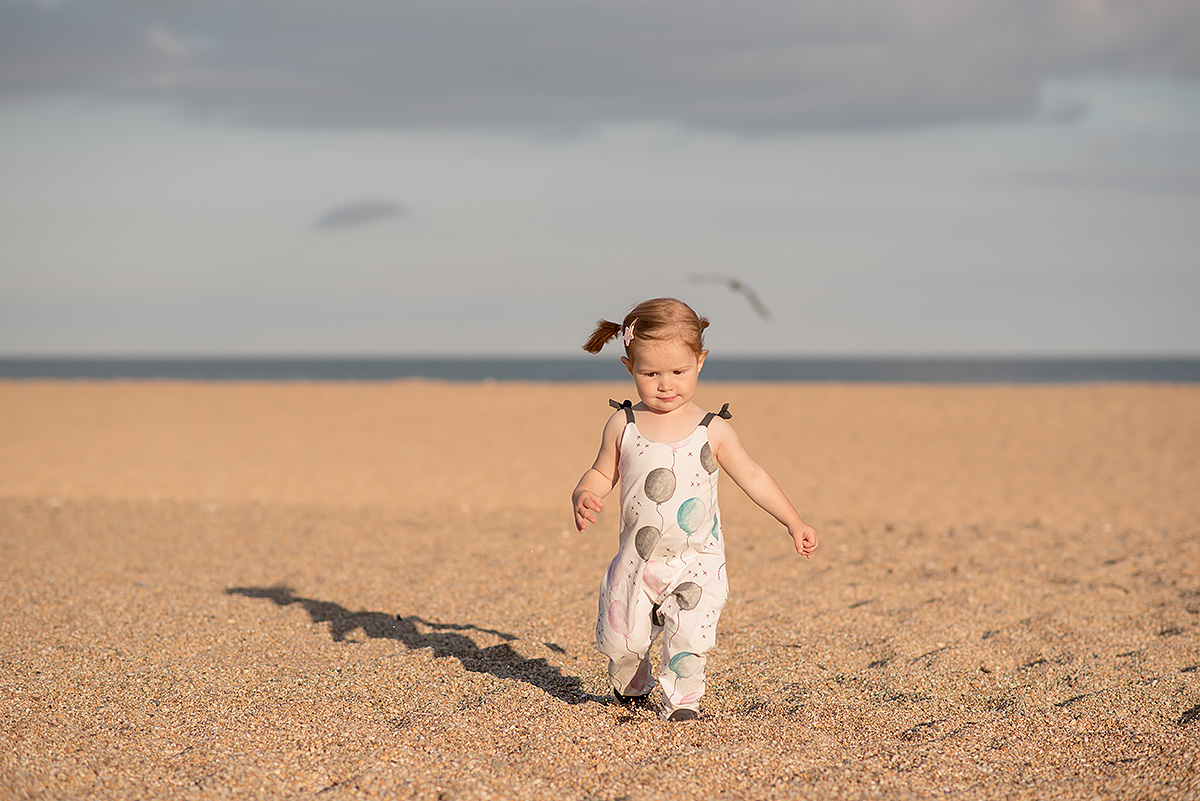 It's a cliche that time appears to pass faster as you get older, but it's really felt like that, especially since Willow joined our family. We celebrated her second birthday last month and it feels like those two years happened in fast forward. While I miss the baby phase, I love spending time with my funny, inquisitive, joyful and determined todder.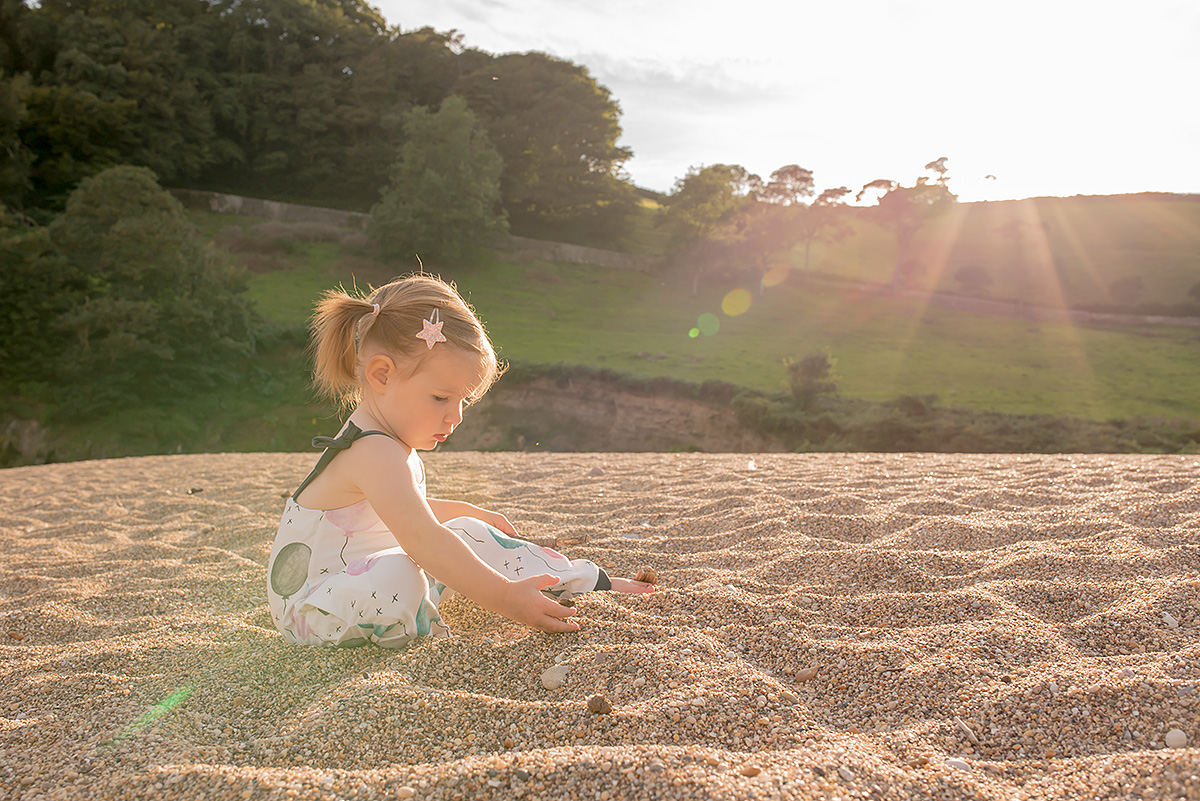 Just before Willow's birthday I spotted this stunning balloon fabric in the Jelly Fabrics shop and thought it would be perfect for a birthday outfit. The fabric is designed by Wcollection, who have several other lovely prints, including one with balloon animals. It's a lovely weight jersey with very little curling at the edges. This makes it very easy to sew with, which was important as I had to sew this jumpsuit in a hurry and finished it with less than an hour before we left for a holiday in Devon.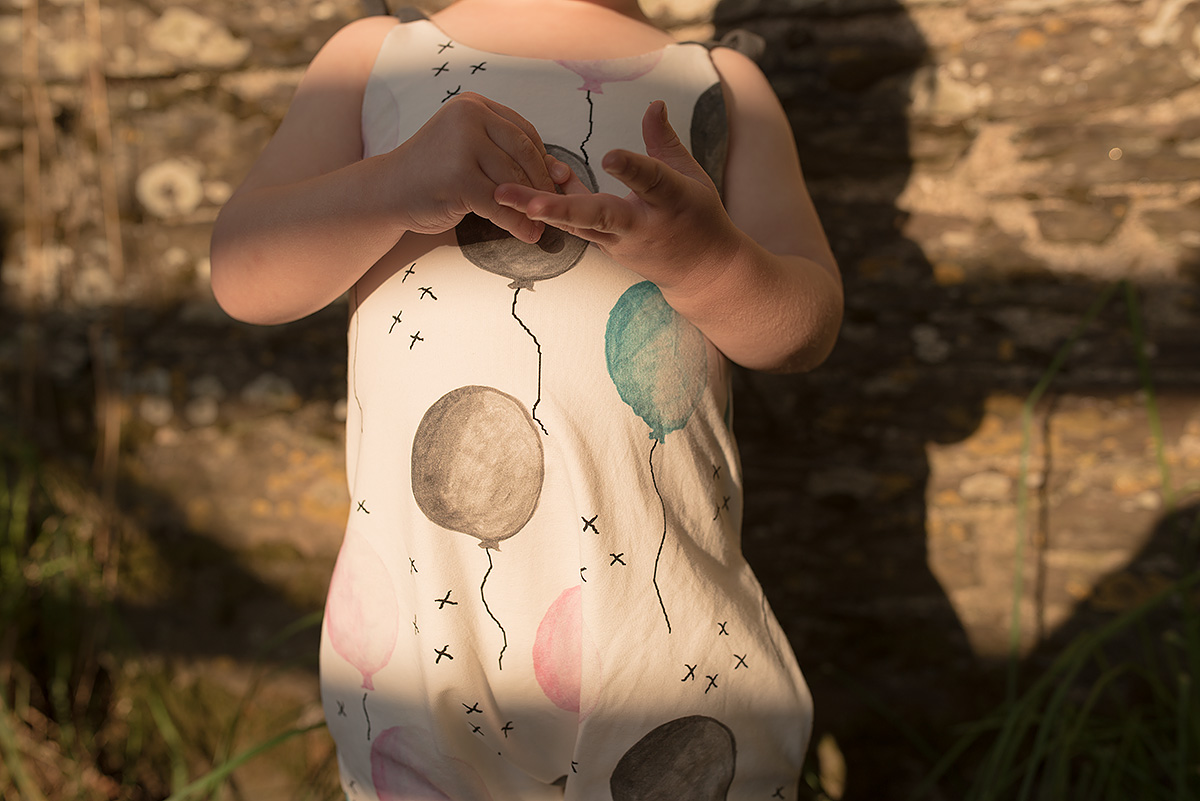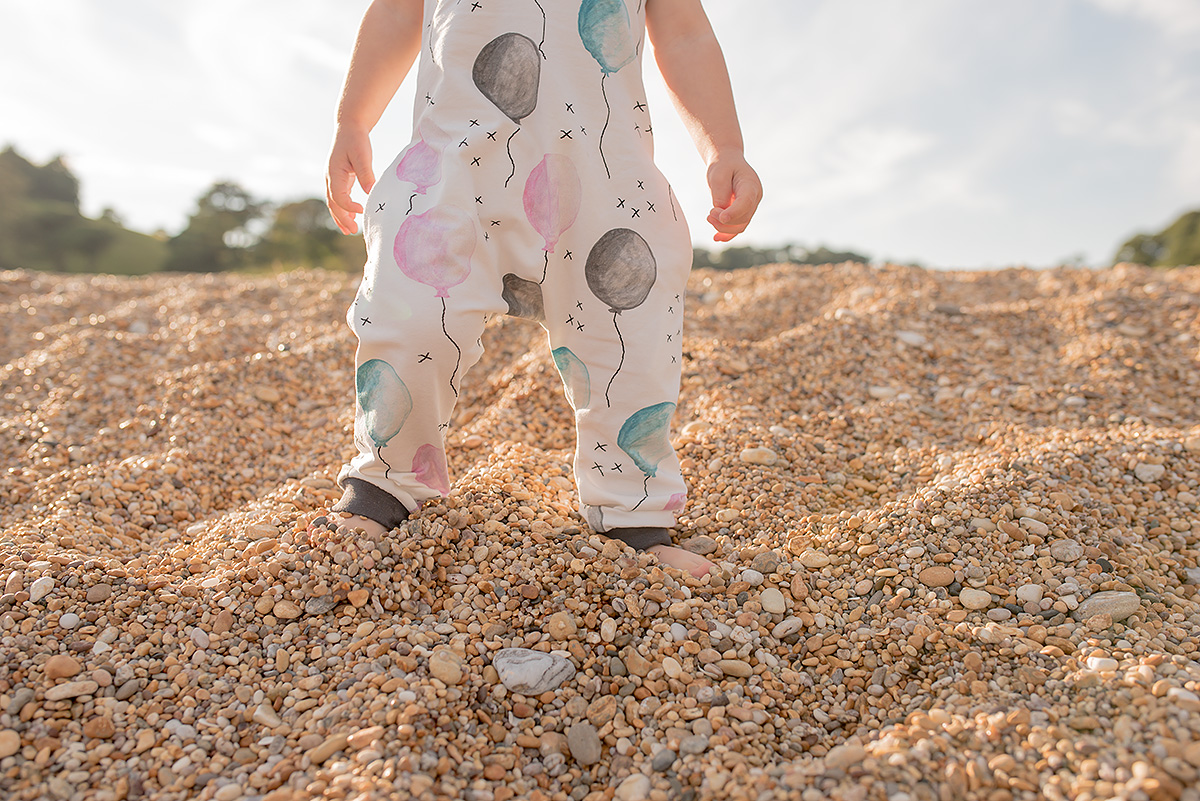 I was looking for a pattern that would make the most of the large scale print, and have been itching to make up the Hoppe Jumpsuit by Straightgrain for a while now. The pattern was very straightforward to follow with clear instructions. There's also a great front pleat option but I kept this one simple due to time constraints.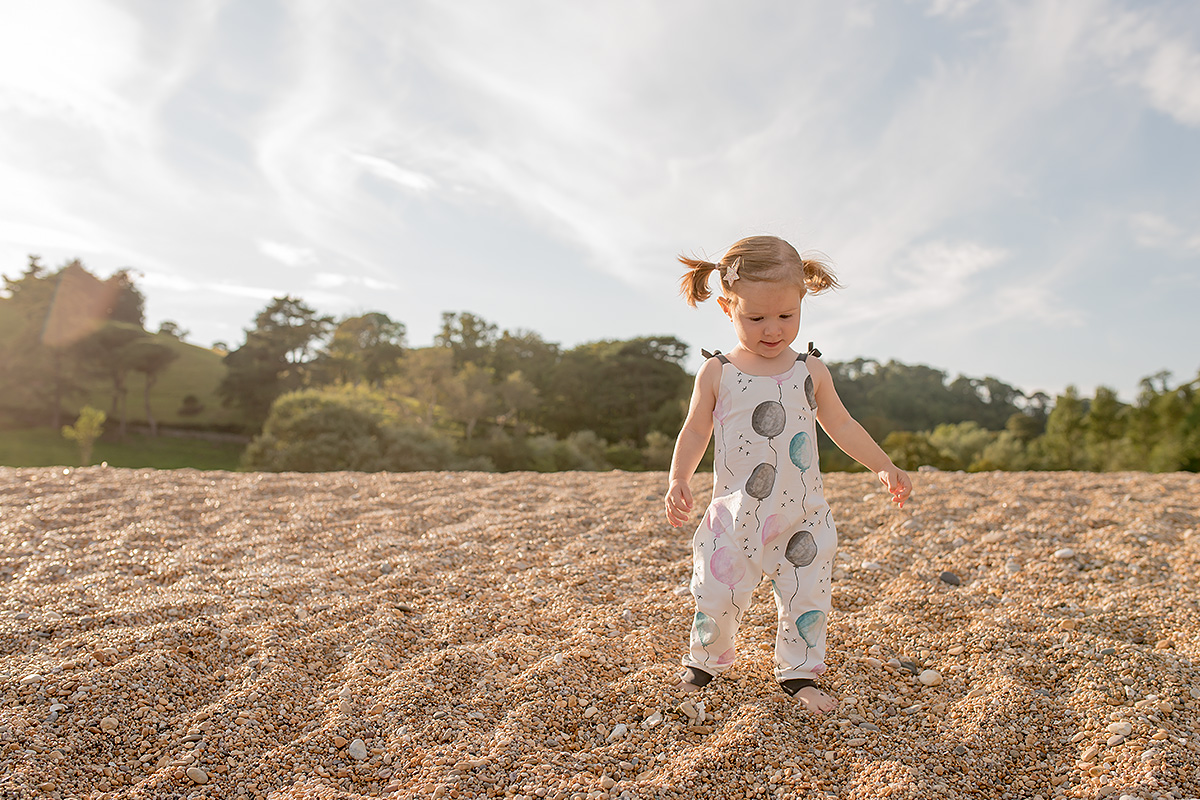 Although Willow is 2 she still wears 12-18m clothes. The skinny fit option in the smallest size was perfect for her measurements and fits her really well. Even though I was short on time I couldn't miss off the pockets. I fussy cut those so each piece has a balloon showing on it. She was a big fan of these once she noticed them.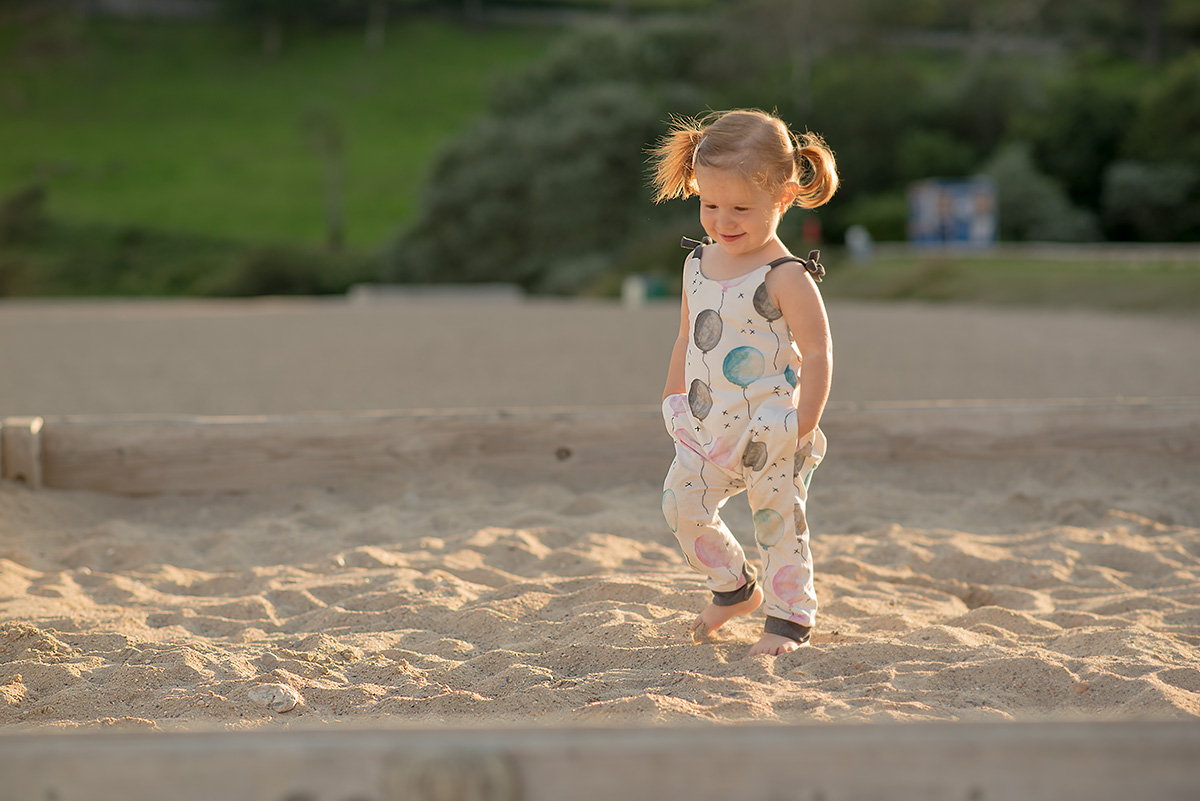 It looks so comfortable to wear, perfect for jumping, climbing and running all over the sand. I'm sure Willow will be getting more of these, especially as it goes up to age 12.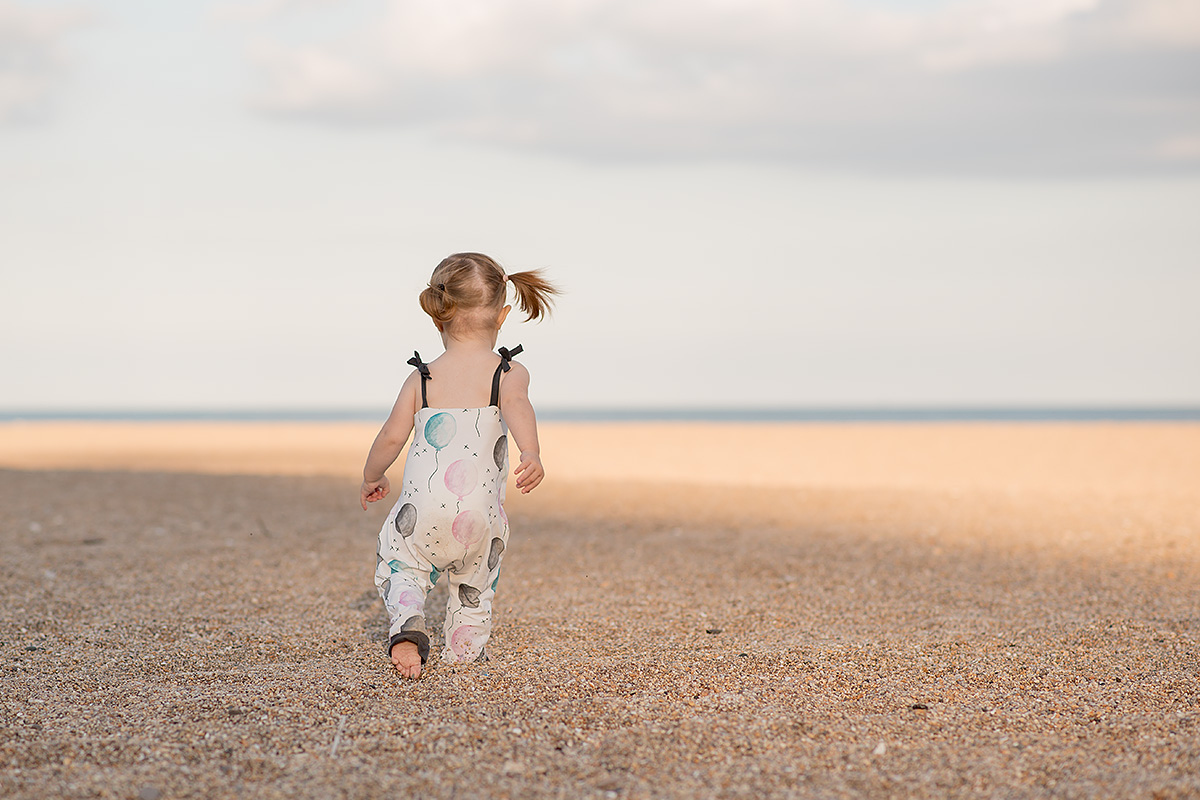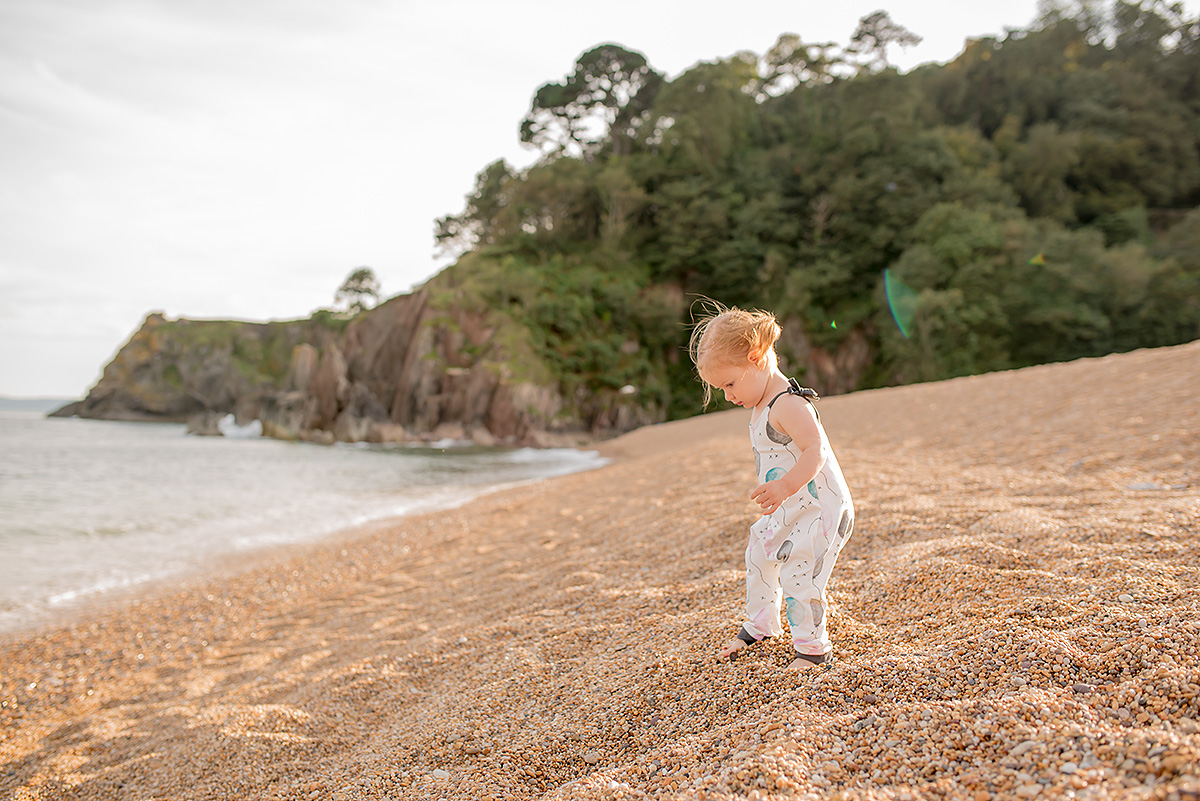 The great thing about sewing for little ones though is that you don't need much fabric. I had 1m of this balloon print and still have enough to make a top or perhaps a bodysuit.