It's day 8 already and we've had so many amazing Rowan Tees already – and a couple of dresses!
First up today is Sarah from Emmyloubeedoo. This woman is so talented – not only does she have her own collection of cool and unique patterns but she is working on a really exciting new project that I cannot wait to see. Sarah mostly sews for her super cute daughter and herself. This Shandiin Tunic is simply stunning and I love how Sarah styles the outfits. Sarah has paired her Rowan Tee with another Titchy Threads pattern to make some cozy pjs. The print and colours are perfect for autumn – find out more on Sarah's blog.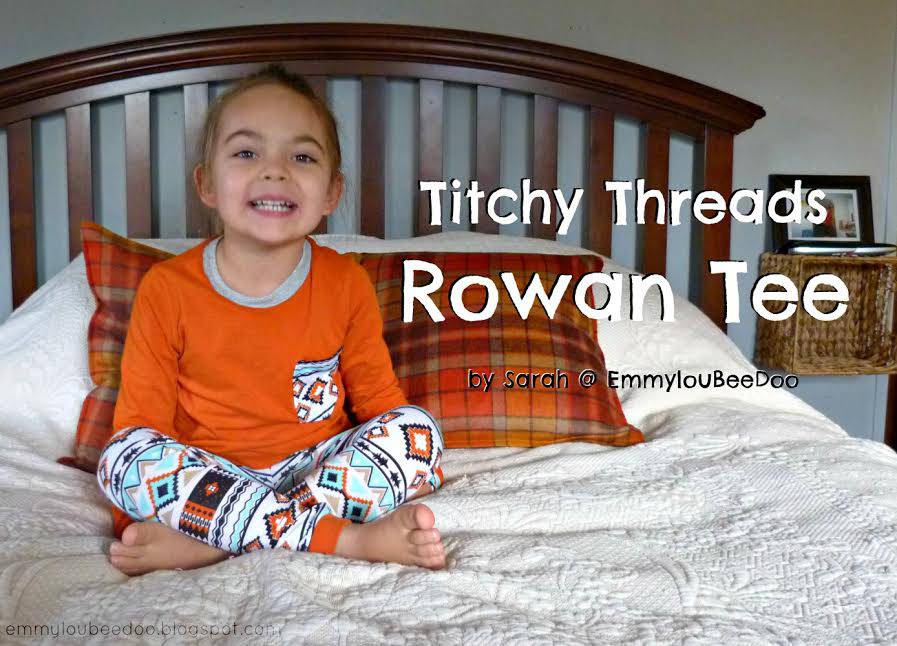 Tasha of Glitter + Wit (also the artist formerly known as I Seamstressed) is the master of pairing unusual colours and coming up with something magical. Did you see the outfits she made for Stylo? Incredible! I first came across Tasha when she shared this Little Kid Kimono set just before her son was born and I've loved everything she's made since. Did you also know that Tasha sews standing up? I'm going to have to try that some time. Tasha's son wouldn't fit in the kimono anymore but here he is looking adorable in his Rowan Tee – you can read all about it here.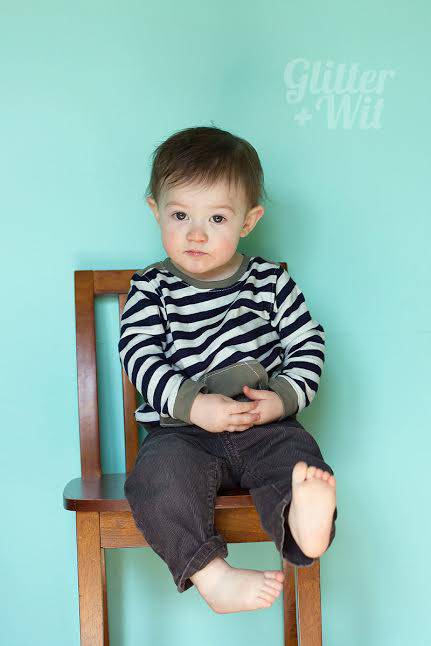 My friend Jane from Buzzmills has been so supportive ever since I started blogging. Luckily for me, her son Henry is a big fan of my patterns. Maybe I should start asking him what he'd like next. Jane creates so many amazing projects, both sewing and other crafts – including so many fun projects with her kids. Her recent mother and son outfits were amazing and her Halloween costume this year was hilarious. Jane has used some Charley Harper knit for her Rowan Tee. I've been so tempted to buy this print and it makes a gorgeous Rowan Tee. The T-shirt is paired with some orange hosh pants, which is one of Sarah's patterns. You can find Jane's post here.