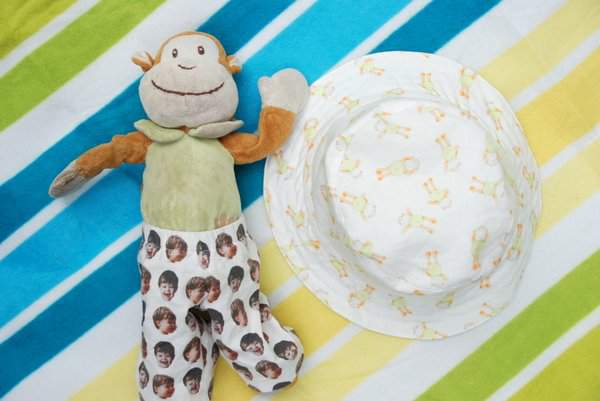 The pattern for this hat comes from the book 'Oliver + S Little Things to Sew'. I had wanted this book for ages and finally bought it a couple of months ago, yet I chose to make a pattern you can download for free (here) as my first project. It's a fantastic book though and I have several other projects bookmarked to make at some point. Casper was very taken with the quilt and I also love the design but I think it'll be a while before I get to that.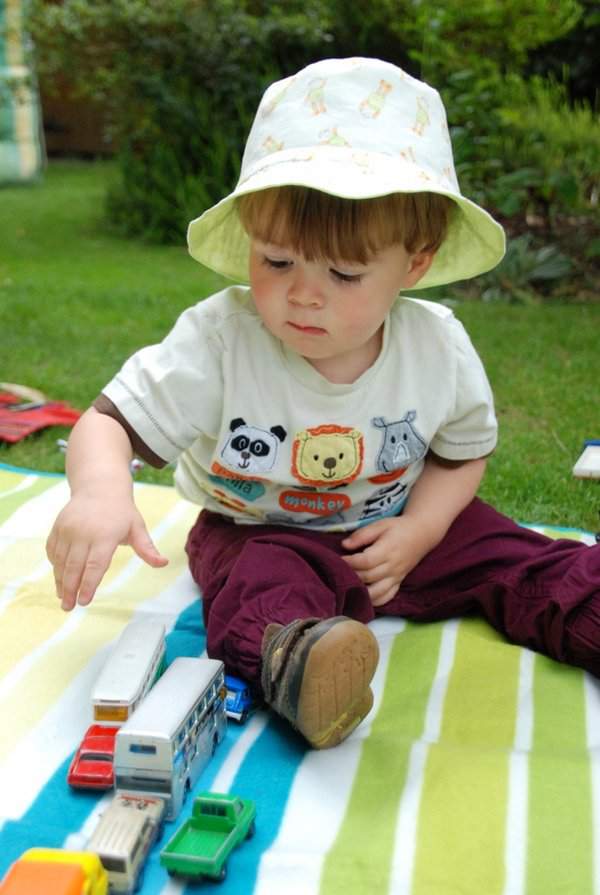 I've seen so many versions of this hat that I love and it seemed like a great use for Rowan's personalised Monkey fabric. His head measured 19½" so I made the medium, which fits really well. That size is supposed to fit a child aged 3-5 and Rowan is not quite 20 months but big heads run in my family. He is really pleased with his hat and wears it all the time. He also plays with cars all the time – he is obsessed with them at the moment.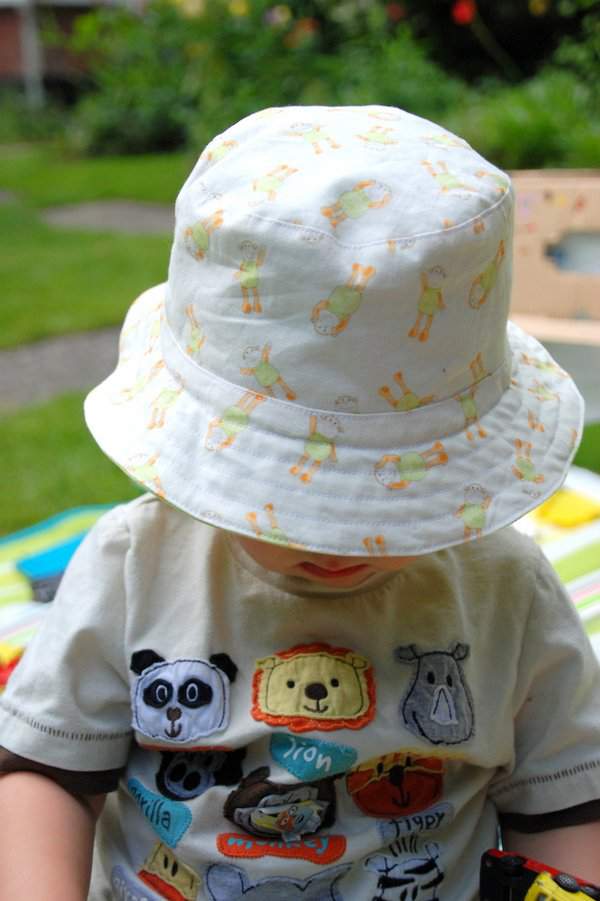 To avoid hand sewing I used this great tutorial by Jessica from A Little Gray, which works brilliantly. Even with this shortcut the hat still took me 5 or 6 hours to sew – if you've made one I'm interested to know how long it took you. Am I the slowest ever? I certainly won't be making a Monkey sized version like I did for the pyjama bottoms.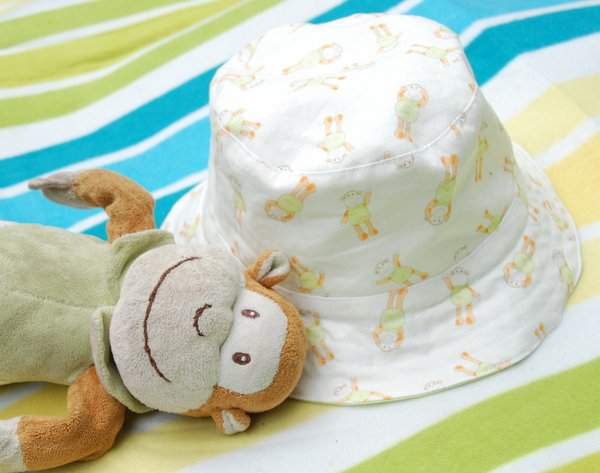 The pattern works best with non-directional prints and is reversible. I think it's worth the time to have a well fitting hat that looks great. I used the co-ordinating green that I ordered from Spoonflower for the inside. Abby from Things for Boys had the great idea of using a penny farthing stamp and a fabric ink stamp to create a directional pattern on the hat pieces that works with the curves before sewing – you can see her version here.
Of course everyone needs a hat that co-ordinates with their pyjamas. He even chose a colour co-ordinating book, shame about the smile.