I have long been creating replicas of brilliantly crafty people's work finding inspiration either from books, things I've stumbled across in shops, or most recently the marvelous World Wide Web.
About three months ago I quite by chance came across a fantastic website called 'Sew Like My Mom' and instantly fell in love with Melissa, the creative genius behind it and all her lovely ideas and projects. It was here I found her tutorial for Bean bags and decided to give them a go.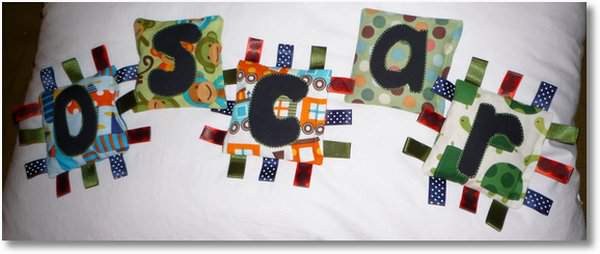 These bags I made for my son who turned one last month. They were so simple to do and the tutorial was very easy to follow with detailed photos accompanying every step. I had a wonderful time trolling the internet in search of funky fabrics and ordered these five designs from Fabric Rehab.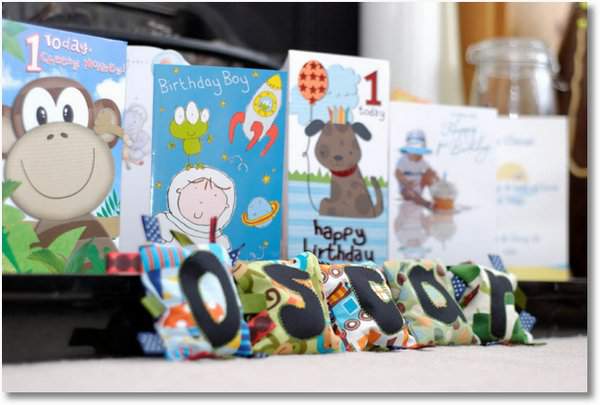 Needless to say Oscar loved mummy's creation and he has had great fun throwing them about the place, checking out the ribbons and just merrily carrying them about the house. Even my daughter who is almost four gets great enjoyment from them, learning how to spell her brothers name and calling out the letters as well as playing the good old game of 'Throw the bean bag in the bucket'….hours of entertainment all round!