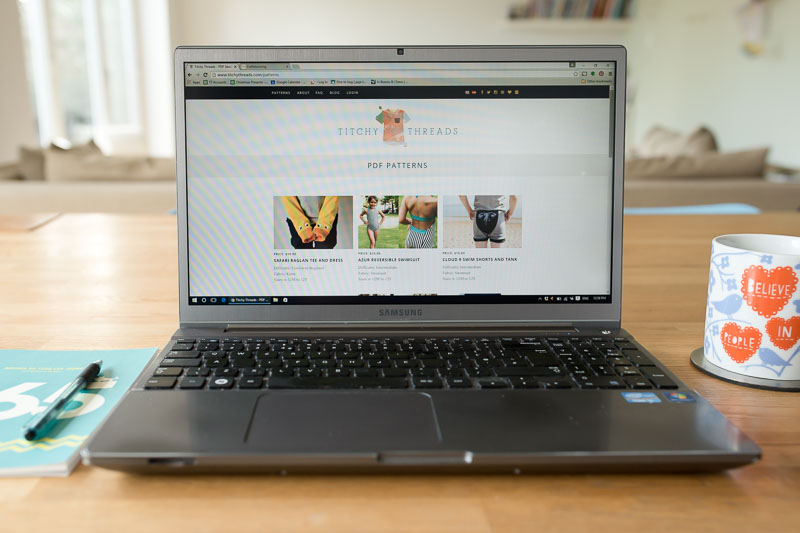 Hello! You might have noticed that there have been a few changes around here and on the Titchy Threads site. I'm going to share a little bit of the story behind that in this post. I also have a favour to ask – I will be starting to work on patterns again soon and would love some feedback. Anyone filling in the survey before the 17th of February will be entered into a competition to win one of two $25 vouchers for Titchy Threads. You can fill out the survey here.
Last summer I decided that a rebranding of Craftstorming and Titchy Threads was long overdue. I created both of the logos myself a long time ago and my blog theme was pretty clunky. This time I knew I needed to work with a professional to achieve what I wanted and give a cohesive look to both sites. After spending a lot of time researching I found Louise from The Autumn Rabbit and absolutely loved her work. She wasn't able to start for a few weeks but I was more than happy to wait. Now we've finished the process I'd definitely recommend her if you're interested in a new logo, branding or website design. She was very patient and managed to narrow down on exactly what I wanted even though I couldn't quite explain it.
Below is the final branding board that Louise created for Titchy Threads.

Craftstorming uses the same design elements. If you're following along on Facebook you'll have seen new headers for both my Titchy Threads and Craftstorming pages (shown below).

Once Louise had finished my husband incorporated all the new branding into my sites. I am so happy with the new look on both sites and they are much more mobile-friendly. I still have a few small updates planned but I can now start to think about creating new patterns, so don't forget to fill in the survey to let me know what you think.