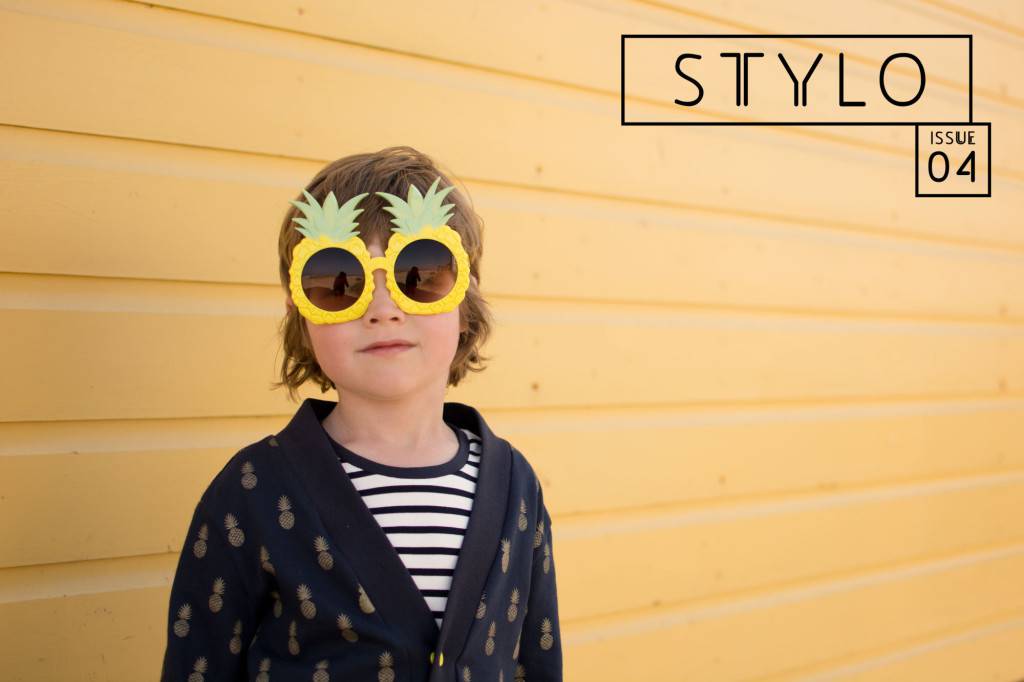 The latest issue of STYLO magazine has just been released and it's jam packed full of inspiration for spring and summer. STYLO is a kids fashion magazine where every single item shown has been sewn by the contributors. There are links for the patterns and fabrics used so you can re-create your favourite look or just used them for ideas. The co-editors, Celina and Jess, have outdone themselves once again and I am really proud to be a part of this issue.
One of my favourite features in the whole magazine was by Tara from Girl Like The Sea, so I wasn't surprised to see one of her amazing photos on the cover. Congratulations Tara! You may also notice that her daughter is wearing a Twisted Tank in the photo. There's a few other Titchy Threads patterns throughout the magazine.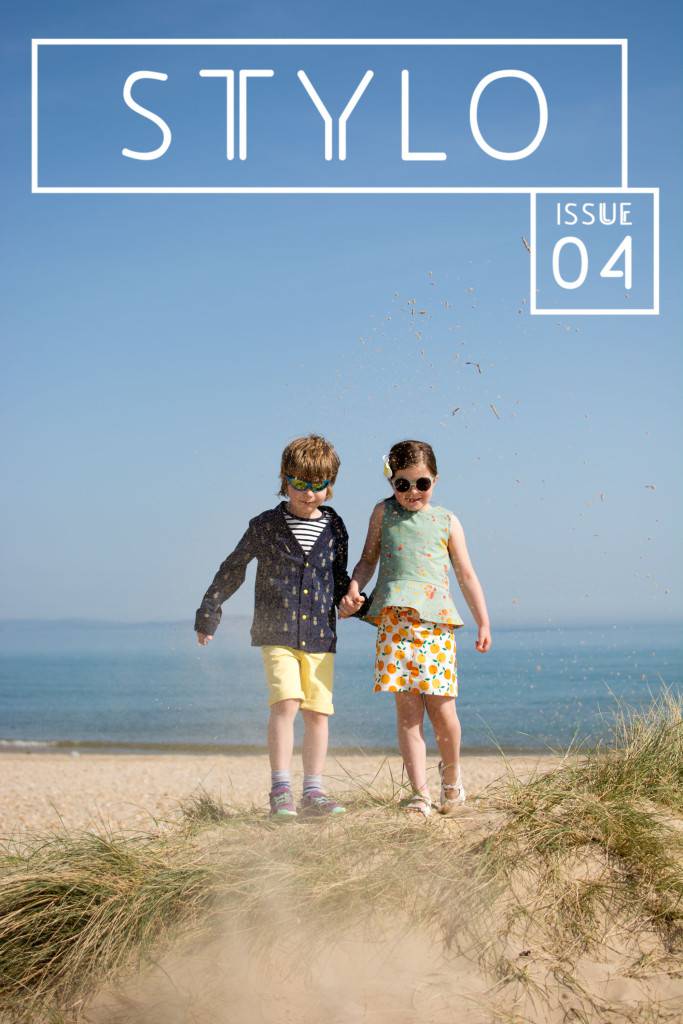 When I was first asked to contribute I had so many ideas running through my head that it was difficult to narrow them down. I decided I really wanted to push myself a little and asked Casper's girlfriend, Clementine, if she would like to take part. Fortunately she loved the idea and soon after I thought of the clementine fabric from Rae's latest Small World collection, which Cloud 9 generously provided. Once that decision was made choosing the other fabrics to use was a lot easier and I even developed my first (solo) pattern just for girls.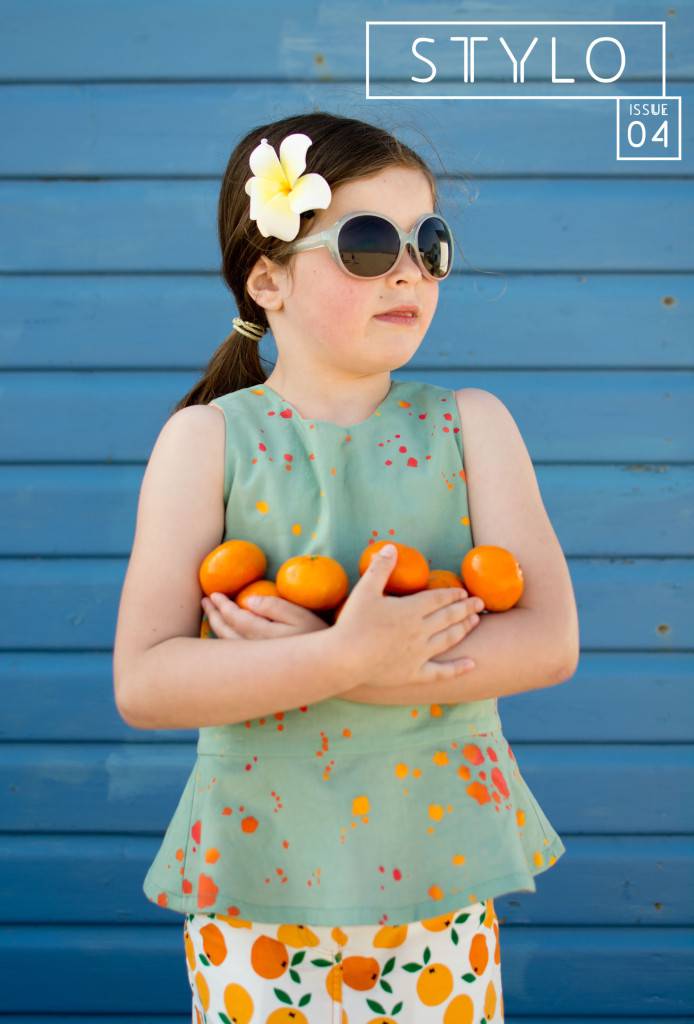 I will be back soon with another blog post soon with a lot more details about the patterns and fabrics I used. For now though, make yourself a drink, sit comfortably and go and enjoy the magazine in full.