The tour is moving on to visit Gail of Probably Actually today. Gail's blog is just full of one lovely project after another with beautiful photos to showcase them. I don't think there's anything she's made that I don't love and she always chooses the best fabric combinations. The Roly Poly I made recently was inspired by this bag, which I'd love to copy. I made my 'Olympic Playdough Kits' after seeing this rainbow playdough set. Then there's the gorgeous clothes she's always sewing for her adorable children, cute baby gifts, costumes, some fun toys and the occasional top for herself.
The School Days Coat pictured below is just perfect – I bought the pattern after seeing Gail's version.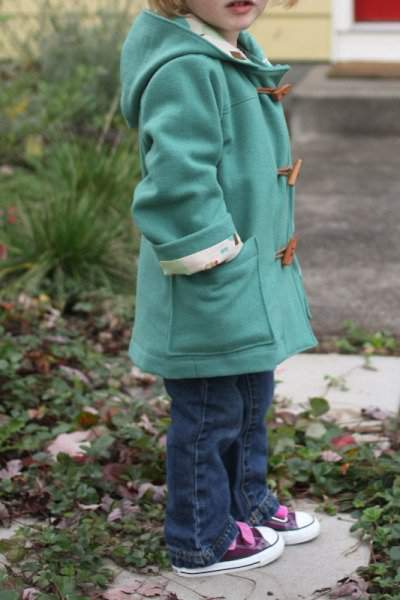 Not surprisingly I love the fabrics that Gail used for her Fancy Pants Leggings – and they look so cute on her baby boy. Head over here to take a look.