It's already week 3 of the Twisted Tuesdays Tour and I can't wait to share what today's guests have made.
First is Meagan from Ava's Lookbook, who makes gorgeous clothes for her daughter Ava. Every outfit is so well thought out and beautifully photographed, while keeping a childlike sense of fun – like with this Iridescent Birthday Dress. There is also a great mix of more casual everyday looks with some really special and unique pieces.  I love how Meagan has opted for a predominantly black outfit today, pairing a black Twisted Tank with some black floral Twisted Trousers. She had the great idea to make a feature of the twist on the tank by adding some fringe, you can read more about it here.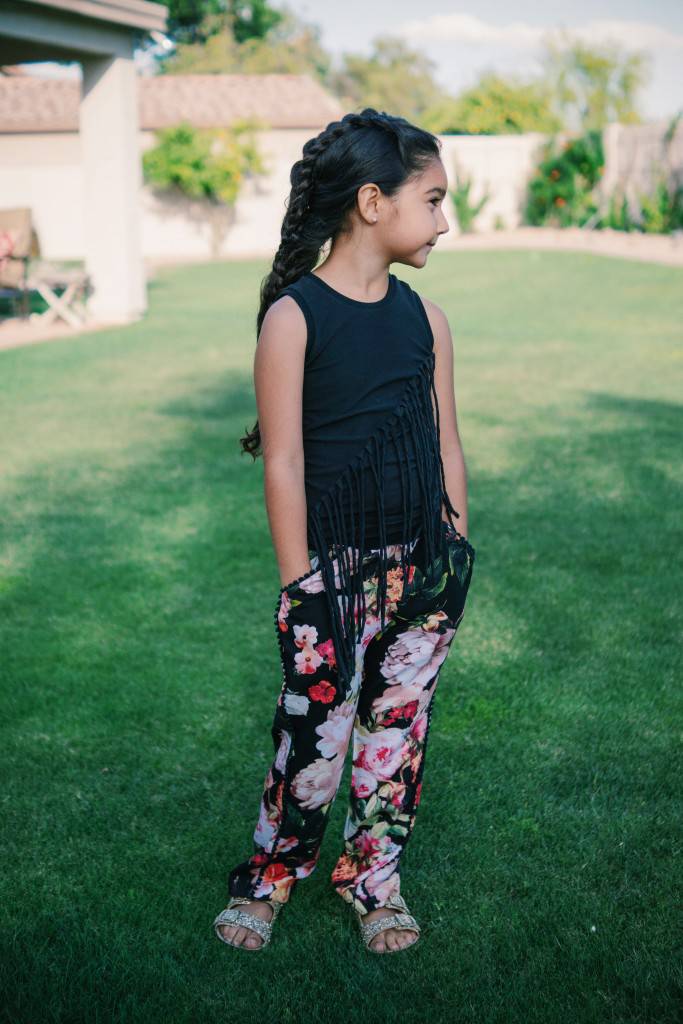 My second guest is Brienne from Handmade by Brienne, who has the most stunning taste in fabrics and alway manages to show them off with the perfect pattern choices. I love how she mixes knitting into her outfits, it's almost enough to tempt me to try knitting again. Brienne also sells the most wonderful bags and pouches in her Etsy shop, one of these days I'm going to have to try and persuade her to ship overseas. Apparently these lovely Twisted Trousers with neon piping are just a test pair but I can't imagine how she's going to beat these. Read more in Brienne's post here.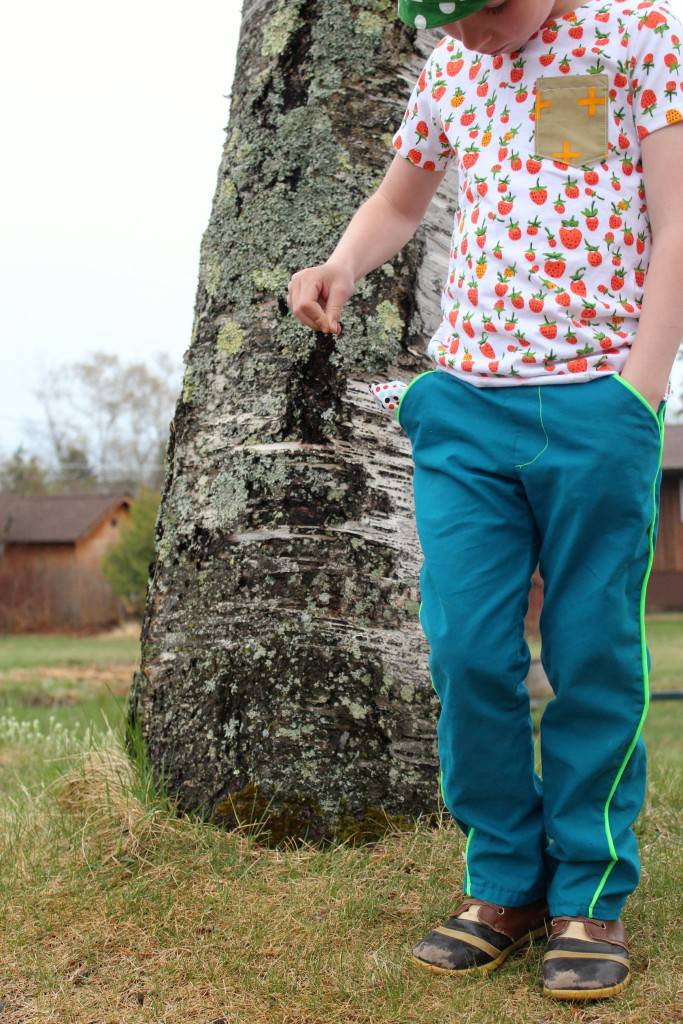 My third guest is Monica from Mamemimo, who lives in Spain and sews a really wide range of beautiful clothes for her whole family. She also teaches several courses a year and everything she makes looks impeccable. I just love the mix of different sized dots in this Twisted Tank and the Twisted Trousers look gorgeous in a neutral with the pop of orange from the piping. This is not all that Monica has made either – you can see everything in her post here.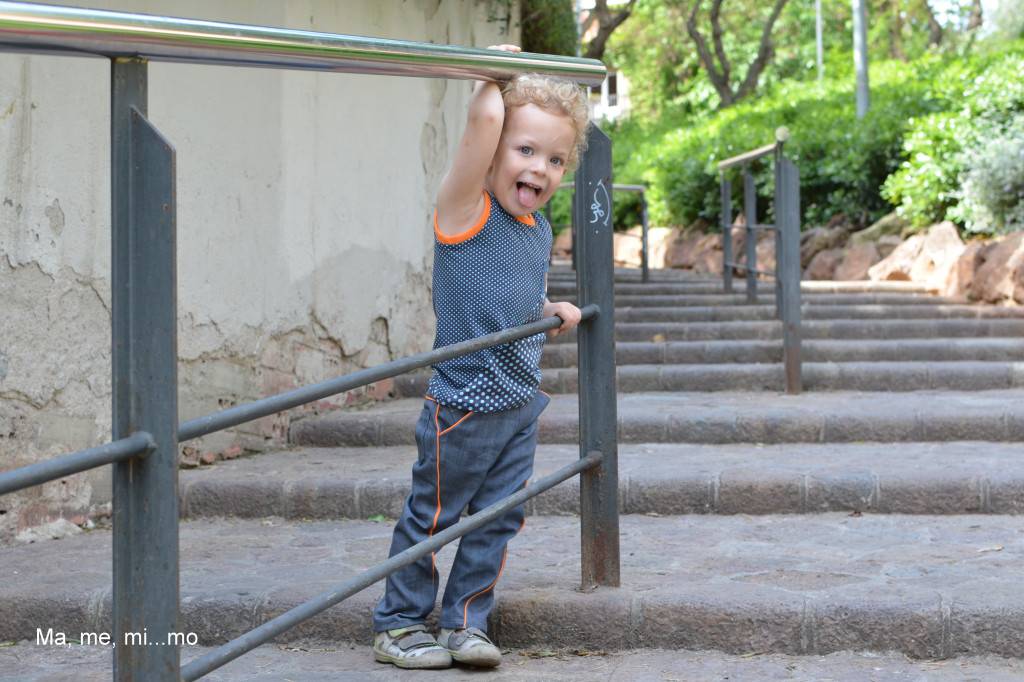 My last guest this week is Angie from La Pantigana, who is also from Spain. As she shared in a recent post she has a slight addiction to adding details with cord to the clothes she makes. There is even a link party is you has some good examples to share. She sews a lot for both herself and her children – including this amazing cheetah costume. For today's post Angi has made two pairs of Twisted Trousers. I love how she's used contrast fabrics on both to highlight the front and back twists. Read all about them here.