Welcome back to week two of the Twisted Tuesdays Tour. I have introduced tiered pricing on my site this week, so if you purchase a few full price patterns together you'll get a bonus discount (buy 3 to get 10% off, buy 5 to get 15% off). This is applied automatically at checkout.
I am really excited about today's guests. Both their blogs are fairly new to me but they're the sort of blogs that once you discover them, you want to go back and read every single post.
First up is Toya from Made by Toya. She sews a wide variety of things but mostly for her two gorgeous daughters. As an artist / illustrator she often adds a creative twist or unusual details that really make the finished items special – just look at this incredible quilted jacket. Toya's is also used to having to combine widths and lengths of patterns for her tall slim eldest girl, and her post today shows how good a fit you can get when you take the time for this. I also adore the jacket, which Toya made using the Rowan Tee pattern as a base.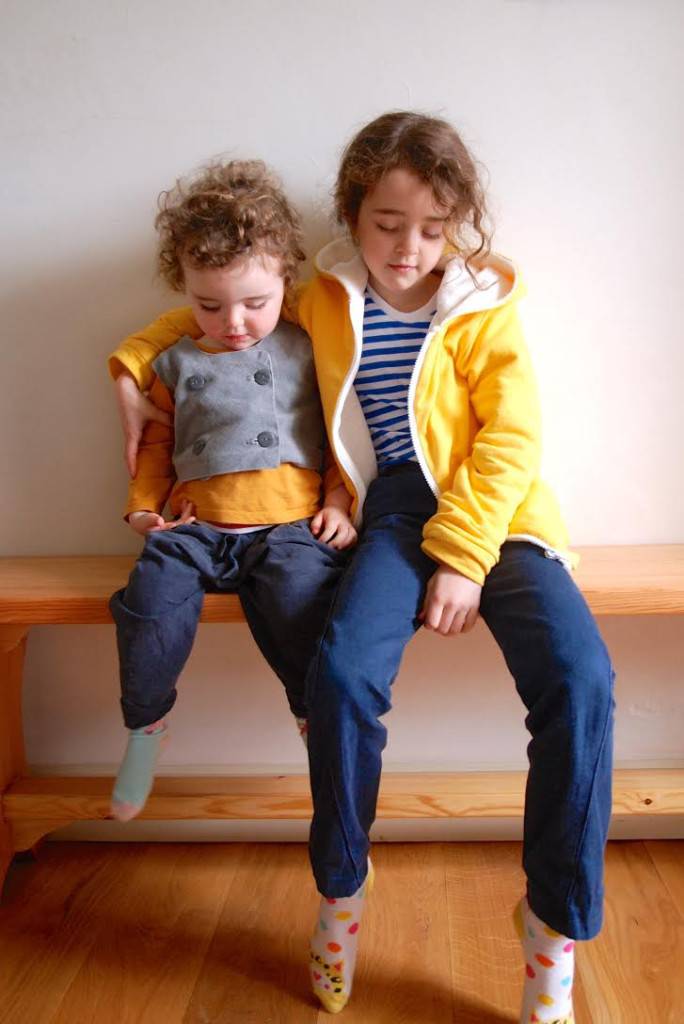 My other guest is Carin from Art Bella, who sews amazing clothes for both her son and her daughter. I love how she is able to adapt the style she sews in for their different personalities and everything looks impeccably made. Did you know that Liberty make swimsuit fabric? Nor did I until I saw this stunning swimsuit. For this Twisted Tuesday both children got a pair of Twisted Trousers and the Twisted Tank (with a difference) and Rowan Tee feature in there too. Read more about the outfits here.