Hello! It's almost a month since I last posted but I promise I have been very busy behind the scenes. I am really excited to share a double pattern release with you today.
About a year ago I started working on two swim patterns with my amazing friend Celina from Petit à Petit and Family. Little did we know that we'd still be working on them a whole year later. Today I am here to share the good news though – they are finally ready and available to buy! You can find the Cloud 9 swim shorts and tank here and the Azur reversible swimsuit here. For a limited time only you can buy both patterns to get a 25% discount (just add both to your cart on the Titchy Threads site).
We have put a huge amount of work into these patterns and we're so pleased with the final results. It's been an amazing experience and I've learned so much during the process. Both patterns are reversible with the option to colour block and are available in sizes 6-12 months to 12 years. I talk a little bit further down about my fabric source for the tank tops and next week I will return with a blog post covering a lot of great sources for swimsuit fabric. Here are all the details…
CLOUD 9 SWIM SHORTS AND TANK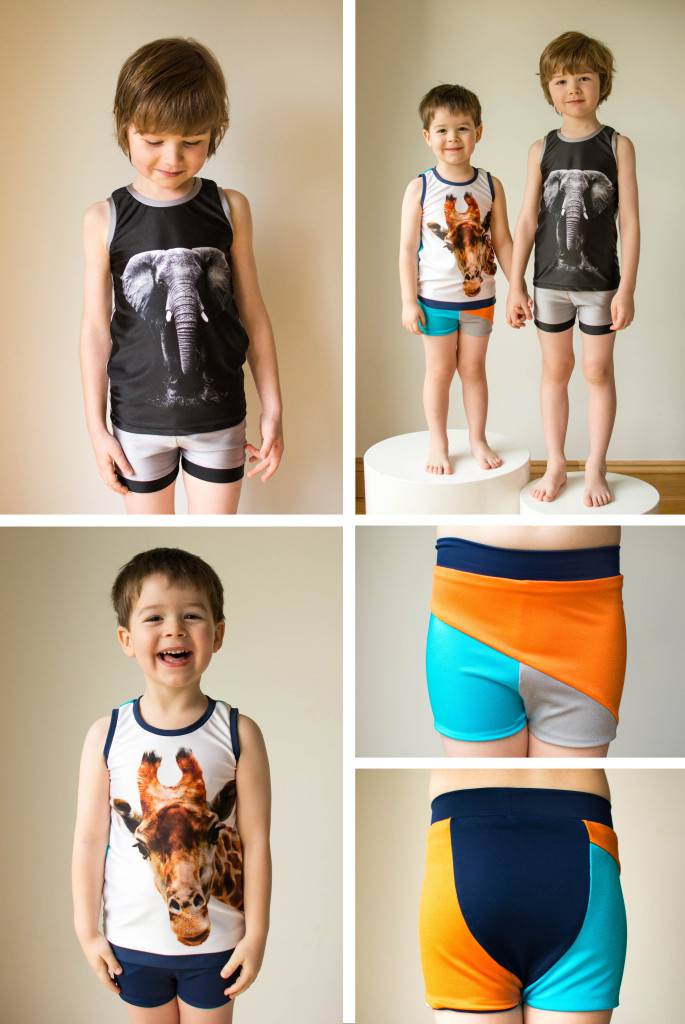 This swim shorts and tank set can be worn together or as separates. The tank has a slim fit with slim shoulders and can be made with a regular hem or a cuffed hem. The shorts include options for layers regular or colour blocked. They can be made reversible or you can use the leg cuffs for a non-reversible pair. I love how the reversible ones come together, the last few steps still seem like magic.
It's even been warm enough for my boys to wear theirs on a recent trip to the beach.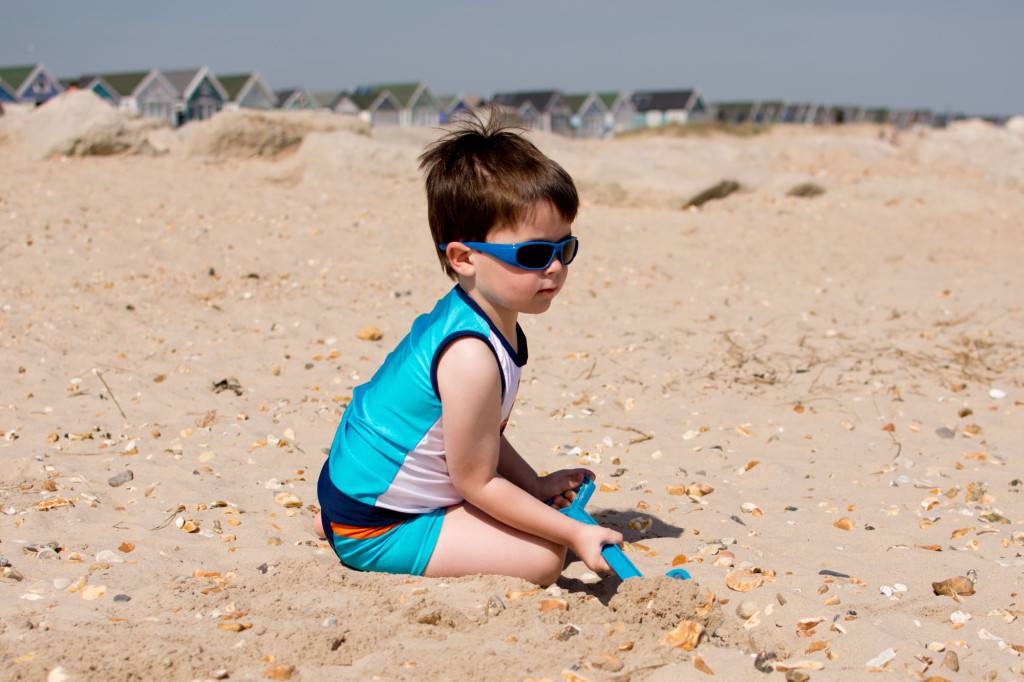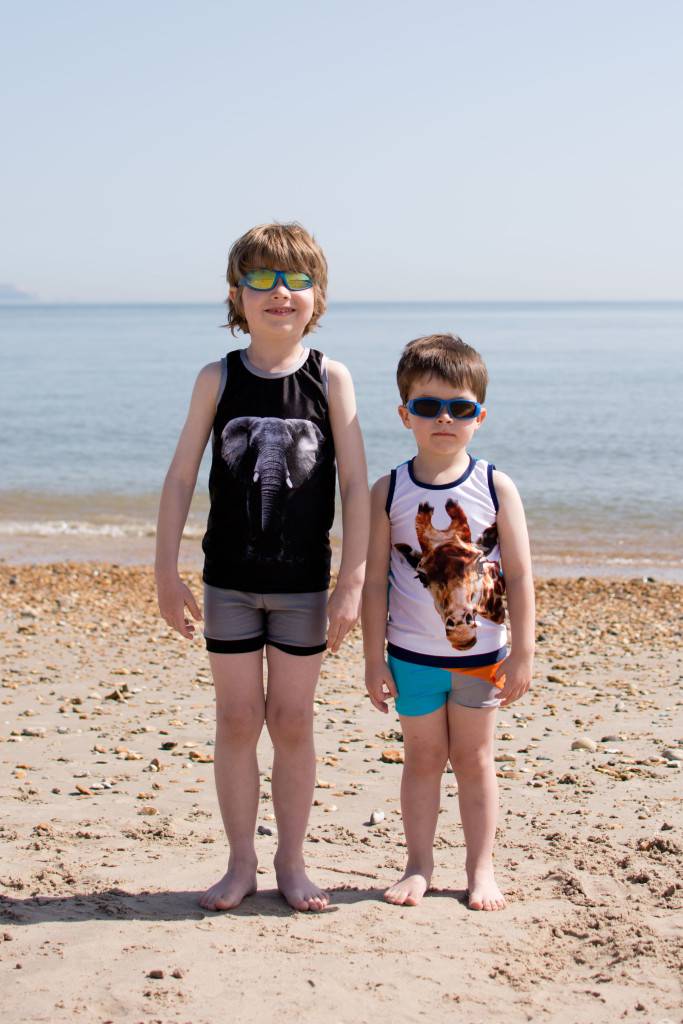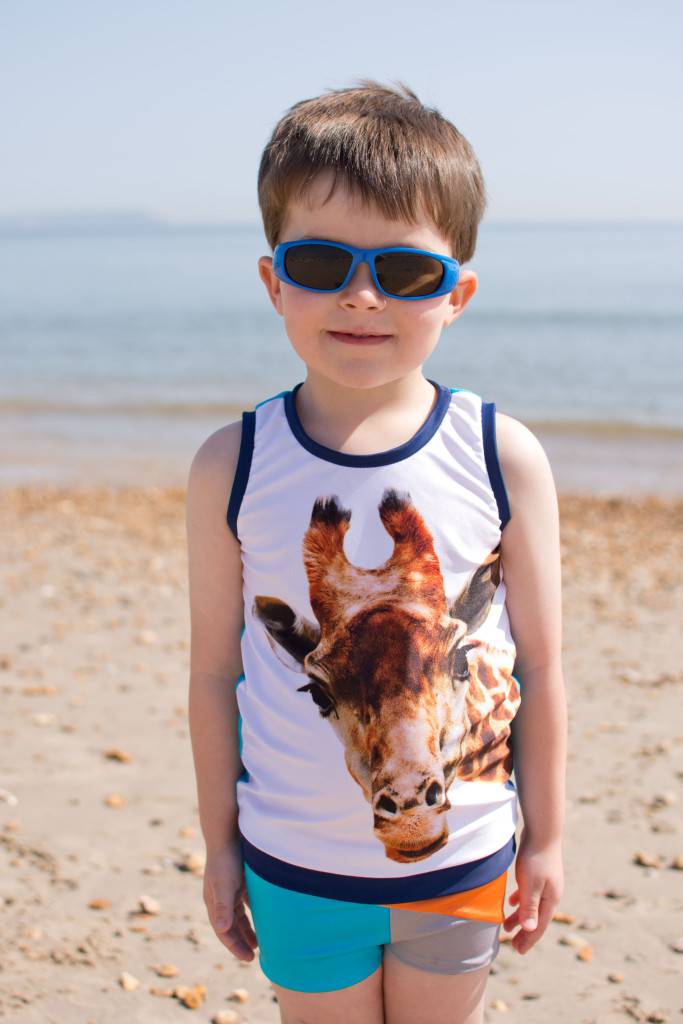 The recommended fabric is swimsuit fabric with a nylon / lycra content and 4 way stretch (at least 50% in both directions). However, you could make the tank in a good quality cotton / lycra jersey.
You can find the Cloud 9 pattern here in the Titchy Threads shop.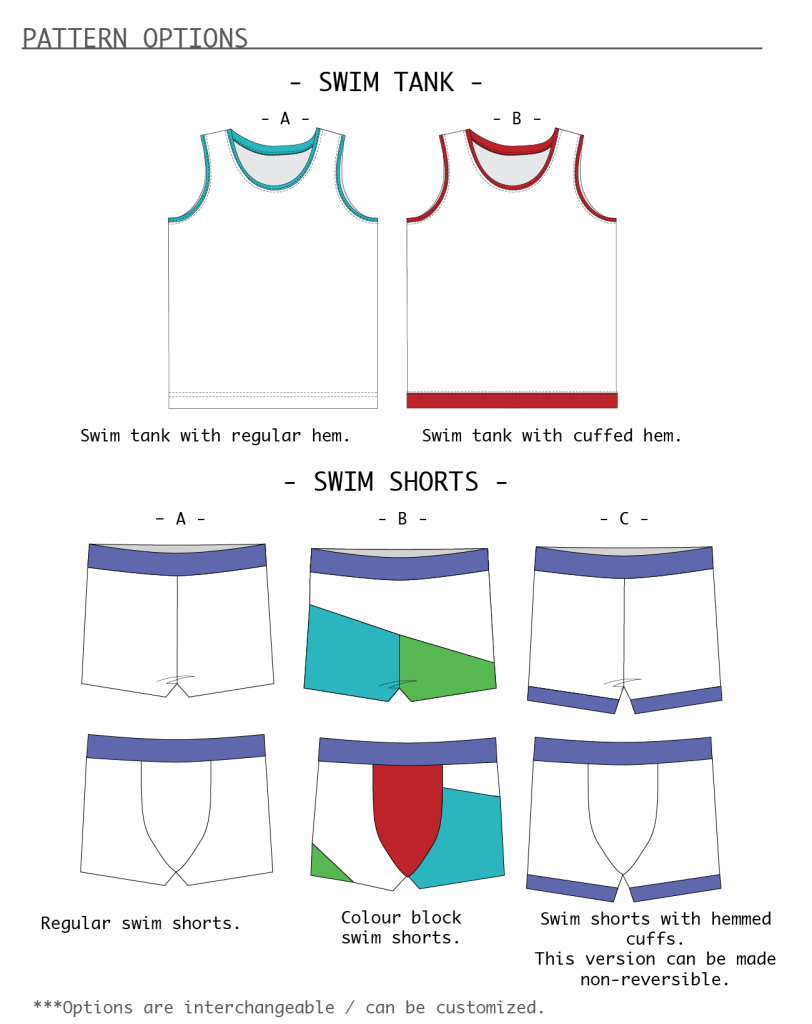 To get the animal prints on the tanks I had the fabric custom printed at L&S Prints. They are the only custom print fabric company I've found that prints swimsuit fabric on a small scale basis.  Fortunately for me they are based in the UK. It isn't cheap (£23 for one metre including shipping) and the upload process was a bit clunky. However, most custom print fabric is not cheap and once the company had received my image the fabric was printed and arrived really quickly (I think within 3 or 4 working days).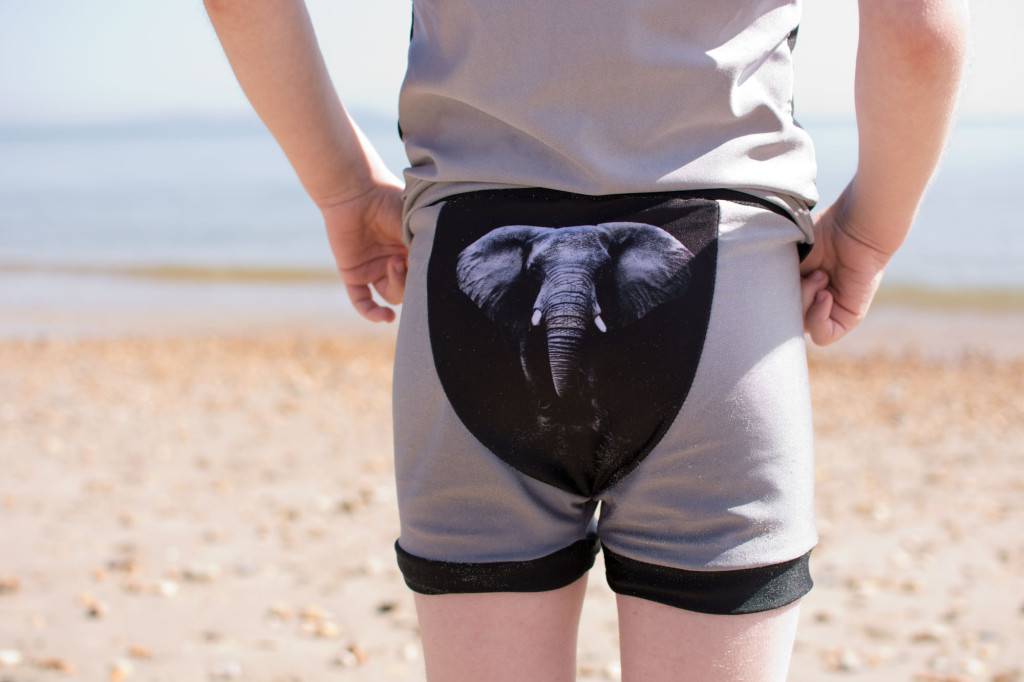 I only got a quick photo on my phone but this is what I managed to fit on 1 metre of fabric. It's enough for 5 tank tops, 4 panels and one pair of shorts. I set up my design in Inksape and laid out the full sized pattern pieces initially, then placed the images I wanted to use on to, to make sure they would fit. The animal images are from Shutterstock and the monkey print is an old design based on Rowan's favourite soft toy, which I wrote about here and here.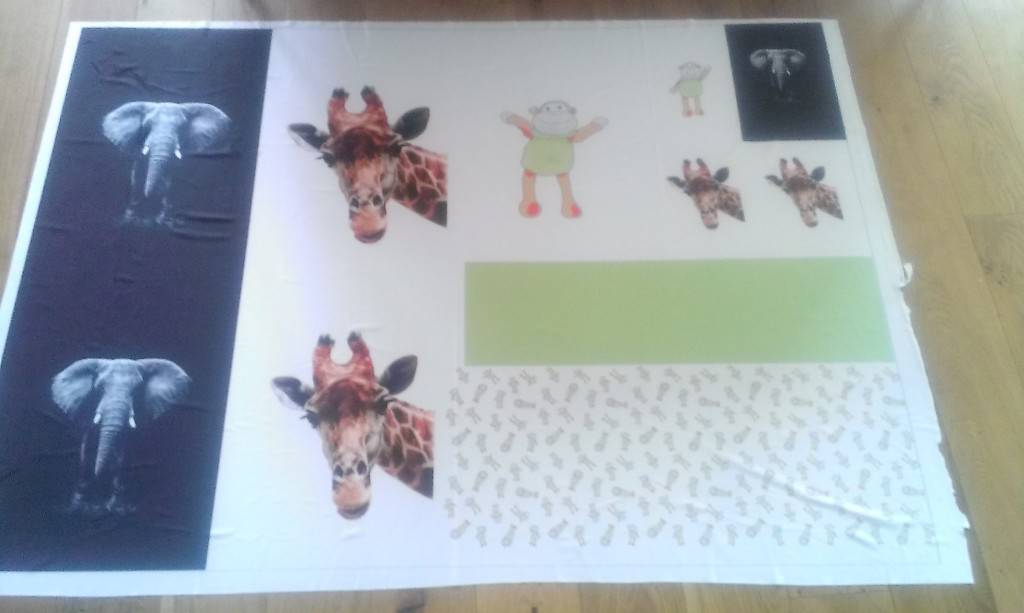 AZUR SWIMSUIT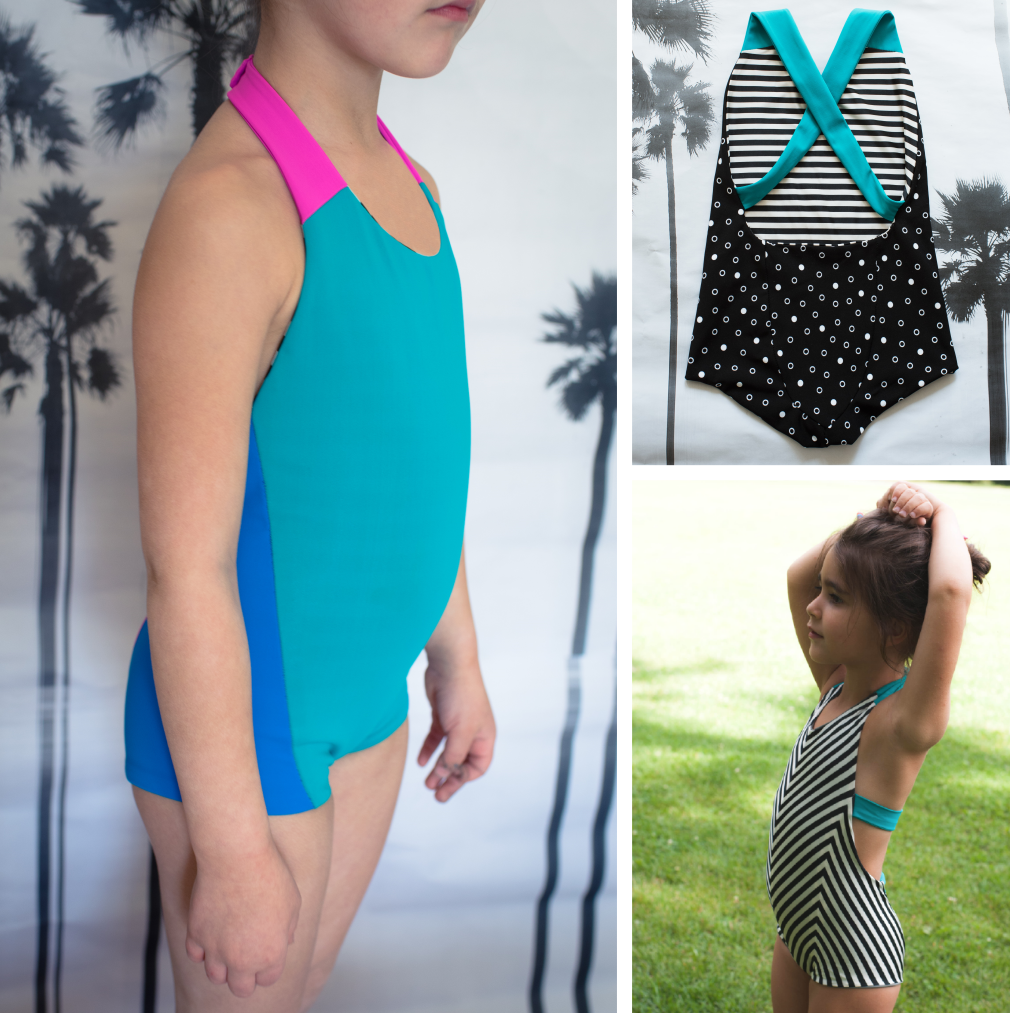 The Azur is a fully reversible swimsuit with a really unique design. You have two different shoulder straps (halterneck with clasp or cross over) as well as an optional extra back strap. Each layer can be made with a regular view or colour blocked. The pattern also includes optional bows. It's a very versatile pattern and you can make sure each swimsuit you sew is truly one of a kind.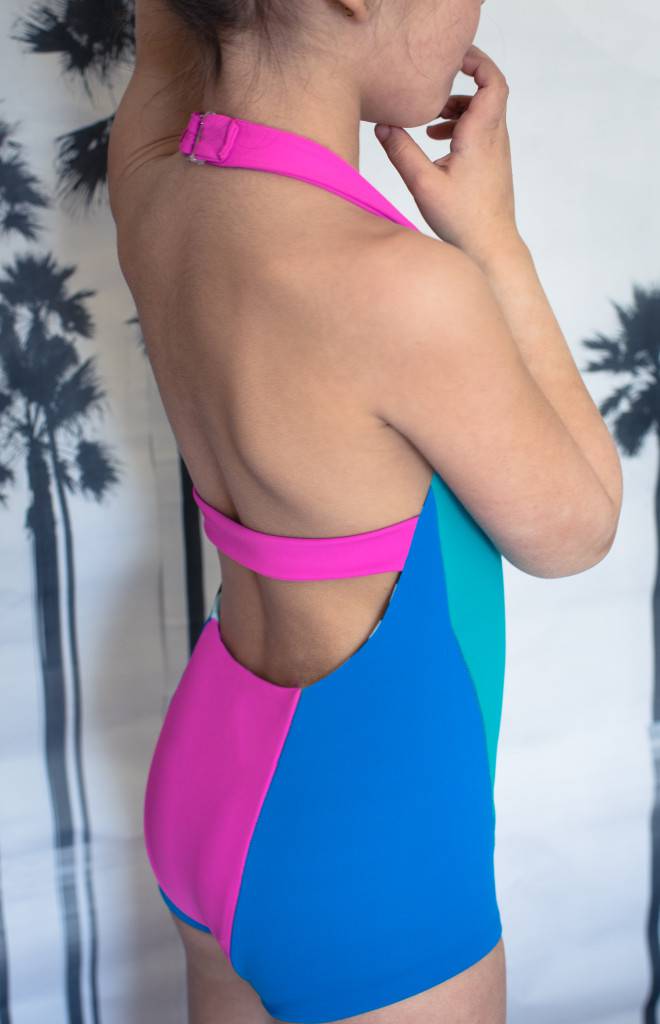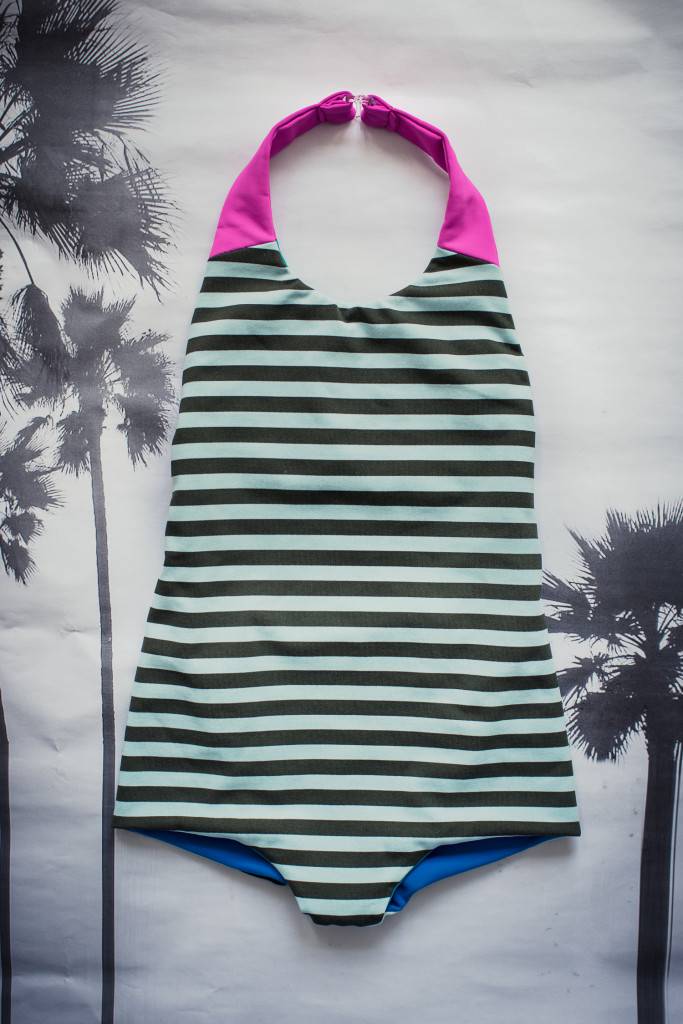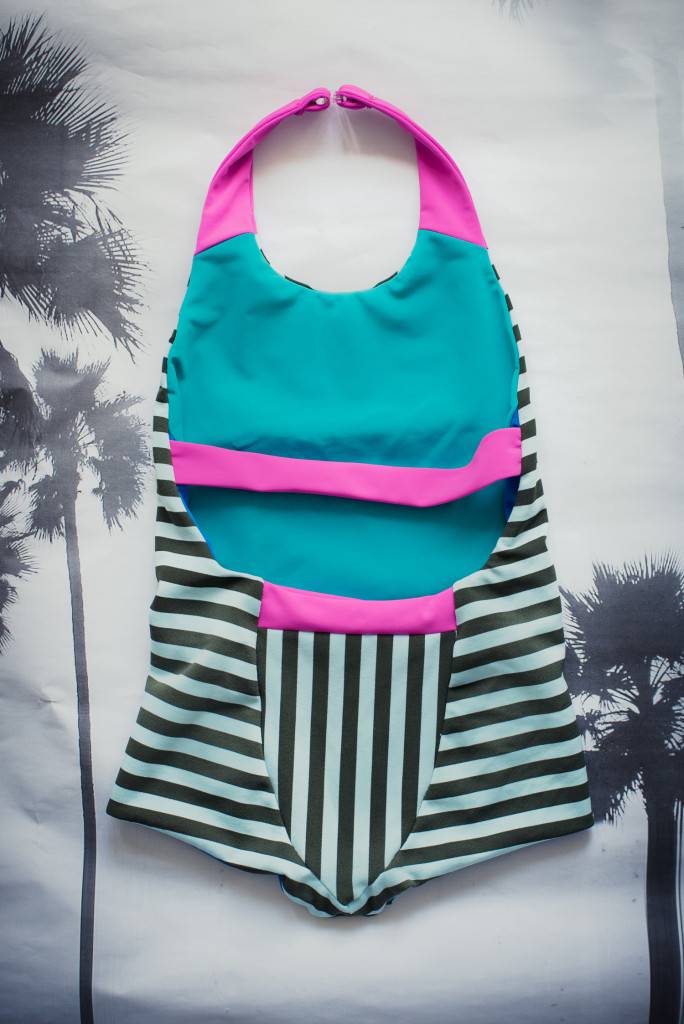 You can find the Azur pattern here in the Titchy Threads shop.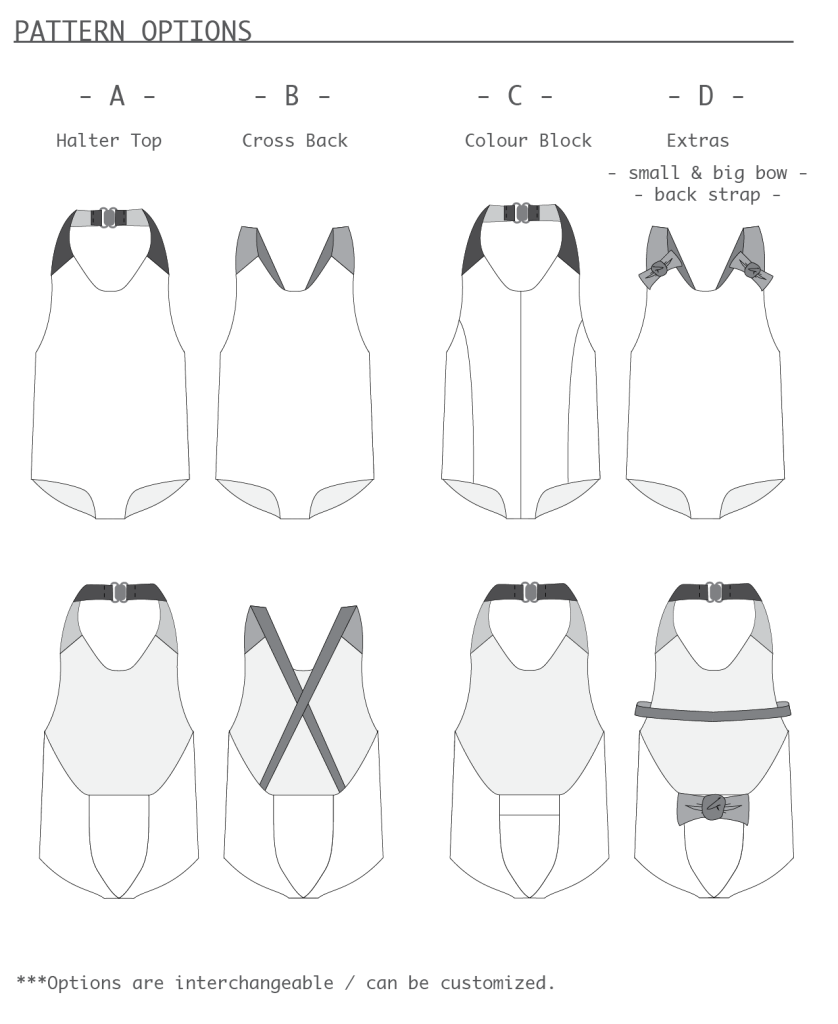 So there you go. Two very versatile patterns that will allow to to make a huge variety of swimwear for your children.