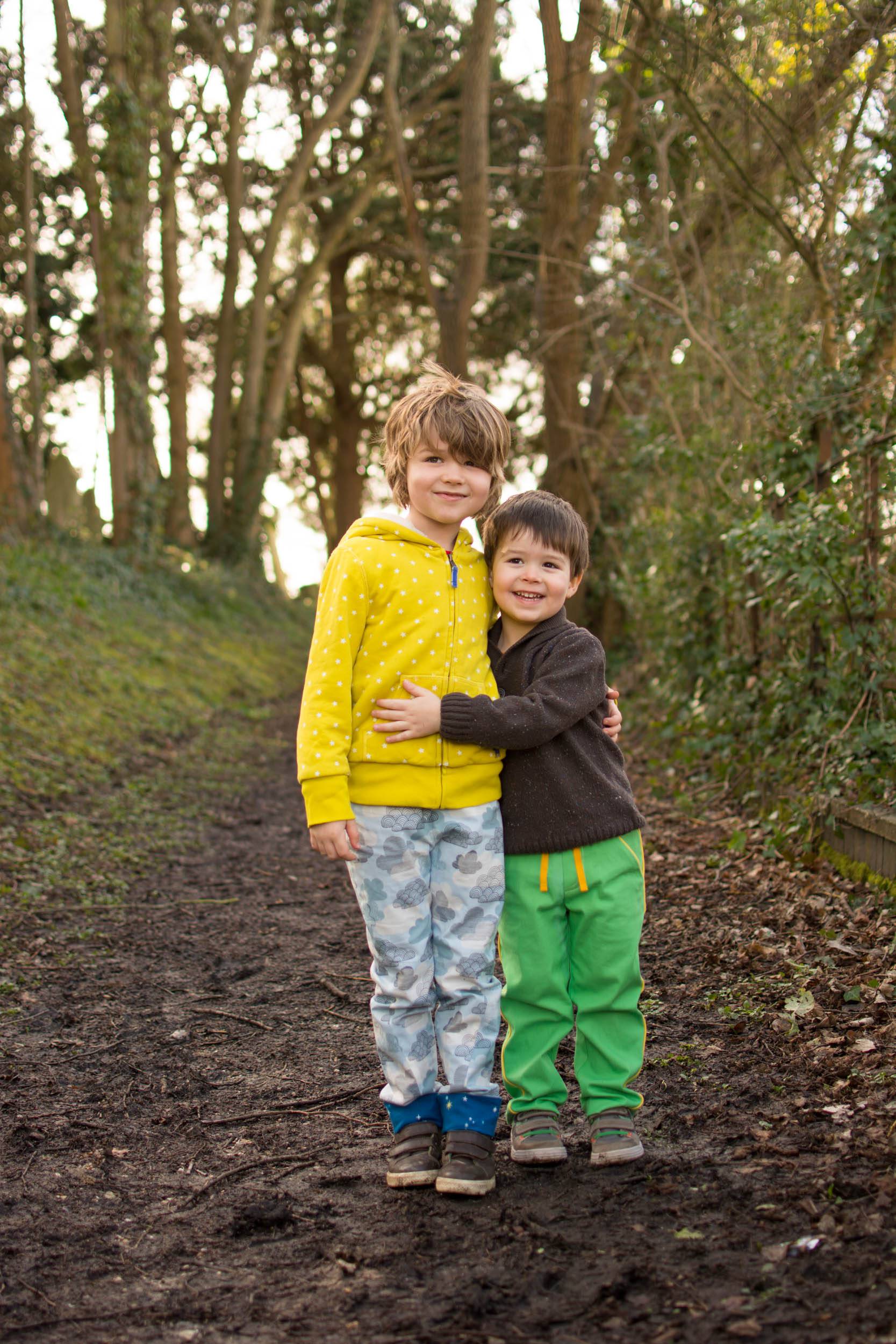 It's been very quiet here recently but I have been working hard pattern testing and I am so excited to announce that the Twisted Trousers pattern is now available in my shop!. Unfortunately when I am testing a pattern I feel like it has to get my full focus. Testing on this pattern took quite a lot longer than I expected. Luckily, I had an amazing group of testers who worked with me to ensure the fit is just right and the instructions are clear and easy to understand. The adorable little girl in the image below is by one of those testers and I'll be sharing more of their versions soon.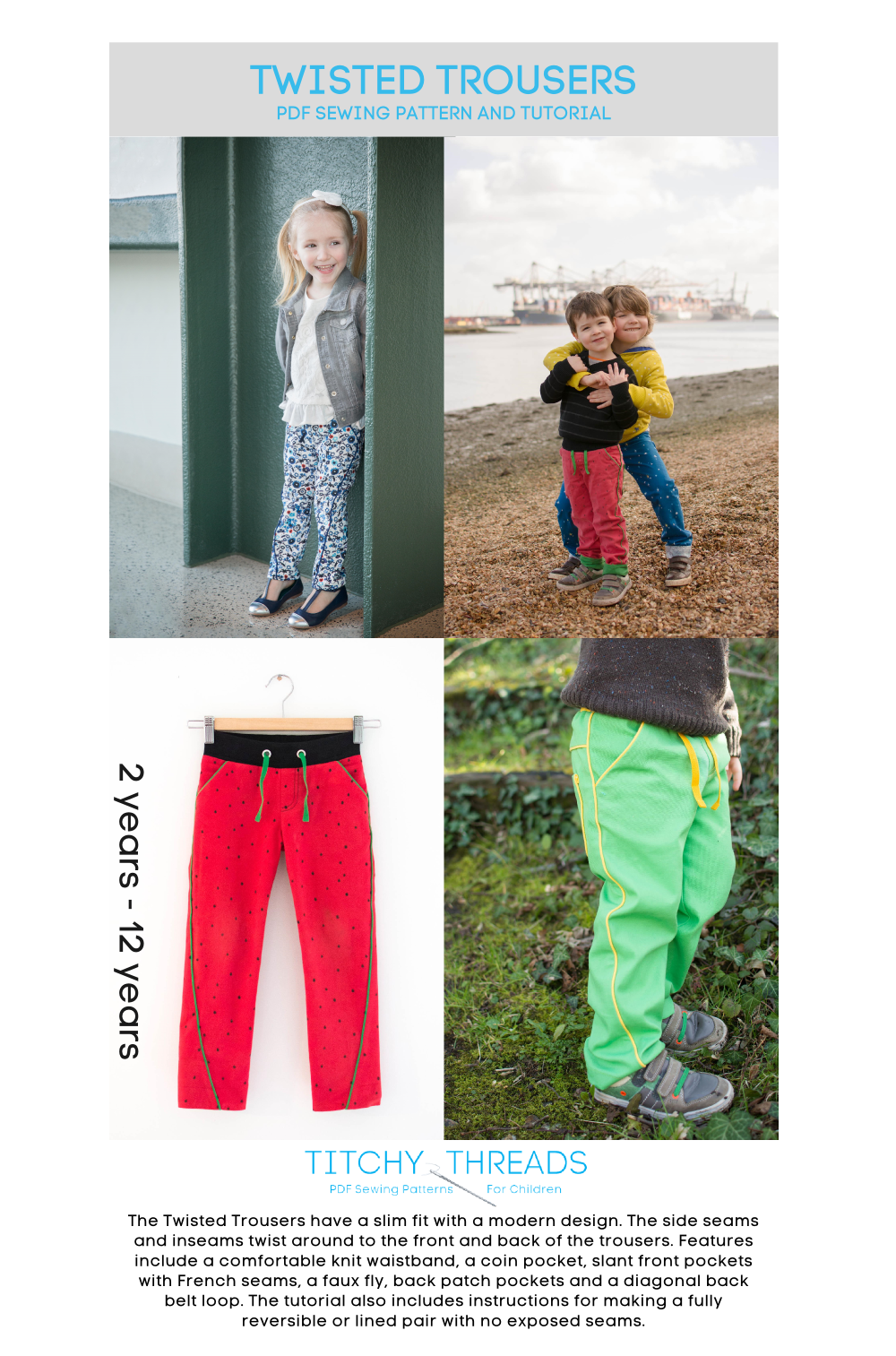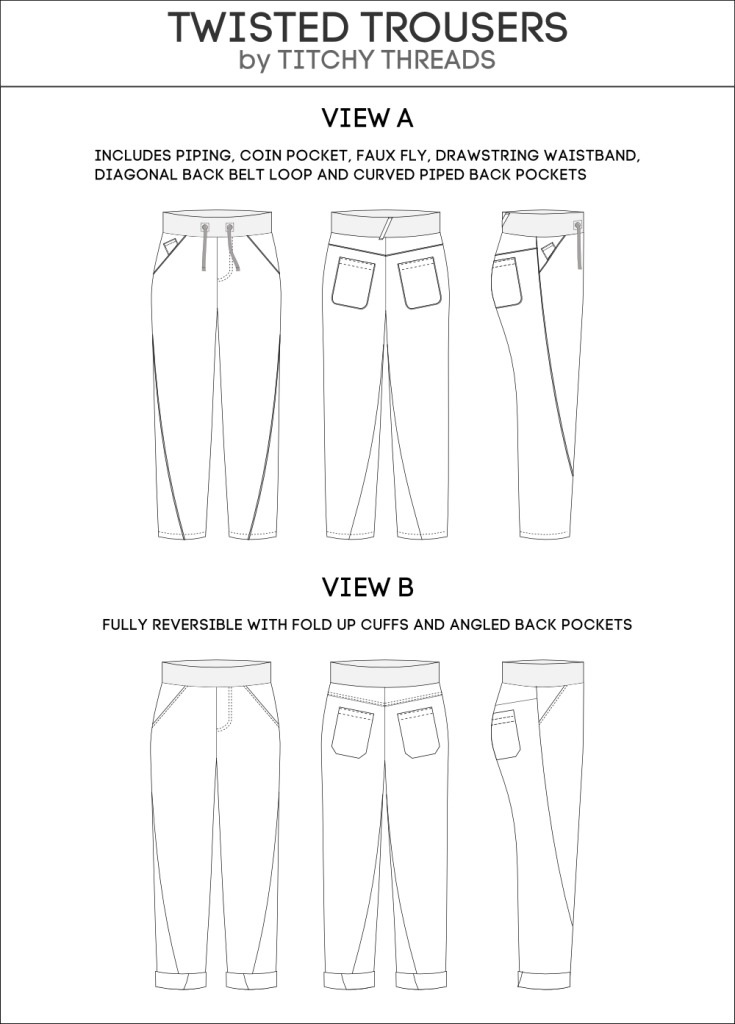 I also have a bonus release today. Initially I hoped to release the Twisted Trousers at the same time as the Twisted Tank. I haven't quite managed that but the I am re-releasing the Twisted Tank with the added option of an untwisted tank (otherwise known as a regular tank, or just a tank). If you already purchased the pattern then the upgrade is available in your Titchy Threads account. I can't wait to make several of these – twisted and regular – for my boys for spring. You can buy both twisted patterns for a reduced price – add both to your basket to get the Twisted Tank for half price (the discount will be applied at checkout, no need for a code).  Also, read to the bottom of the post to find out how you can get an even bigger discount.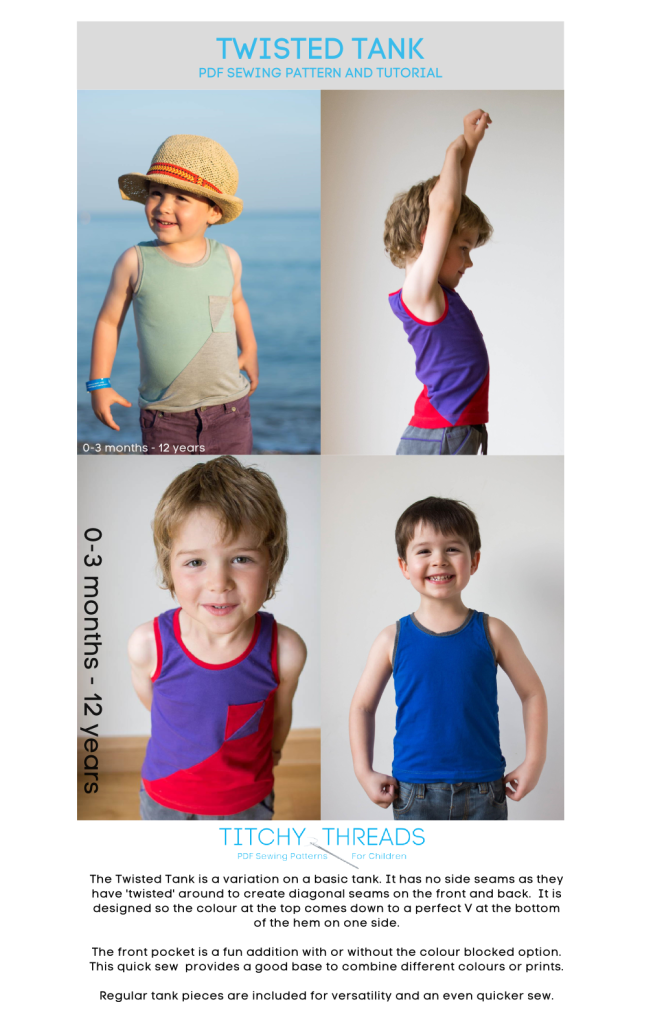 Back to the Twisted Trousers for now though. This is probably my favourite pattern I've designed so far and I've been working on it for a long time. I first shared them in my Sewing for Kindergarten post last year but the idea has been in my mind since before I started releasing patterns. I will share more details of two pairs shown in the top photo and the one below in a future blog post but they were inspired by a theme and the weather wasn't warm enough to get photos of the T-shirts that go with them. If anyone can guess the theme I'll be very impressed.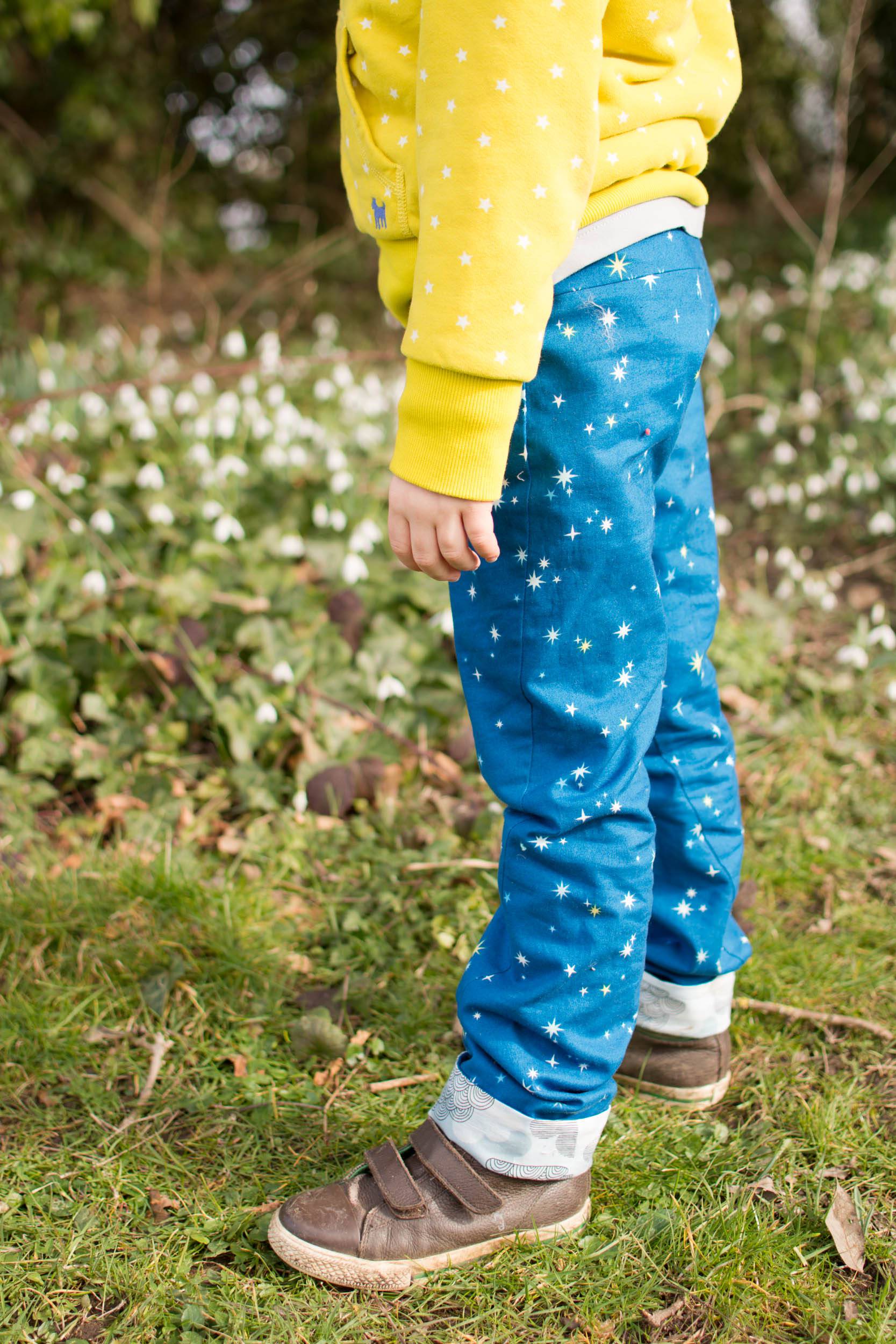 The unusual feature of these trousers is that the side seams twist around to the front and the inseams twist to the back. I have become addicted to making all my pairs reversible. Even now it seems like it won't work and then at the last minute you turn them out and have a completely reversible pair of trousers with no exposed seams. I think some of you will love that feature too. The front slant pocket design gives an opportunity for some surprise details. I love the one below, which was sewn by Mie from Sewing Like Mad.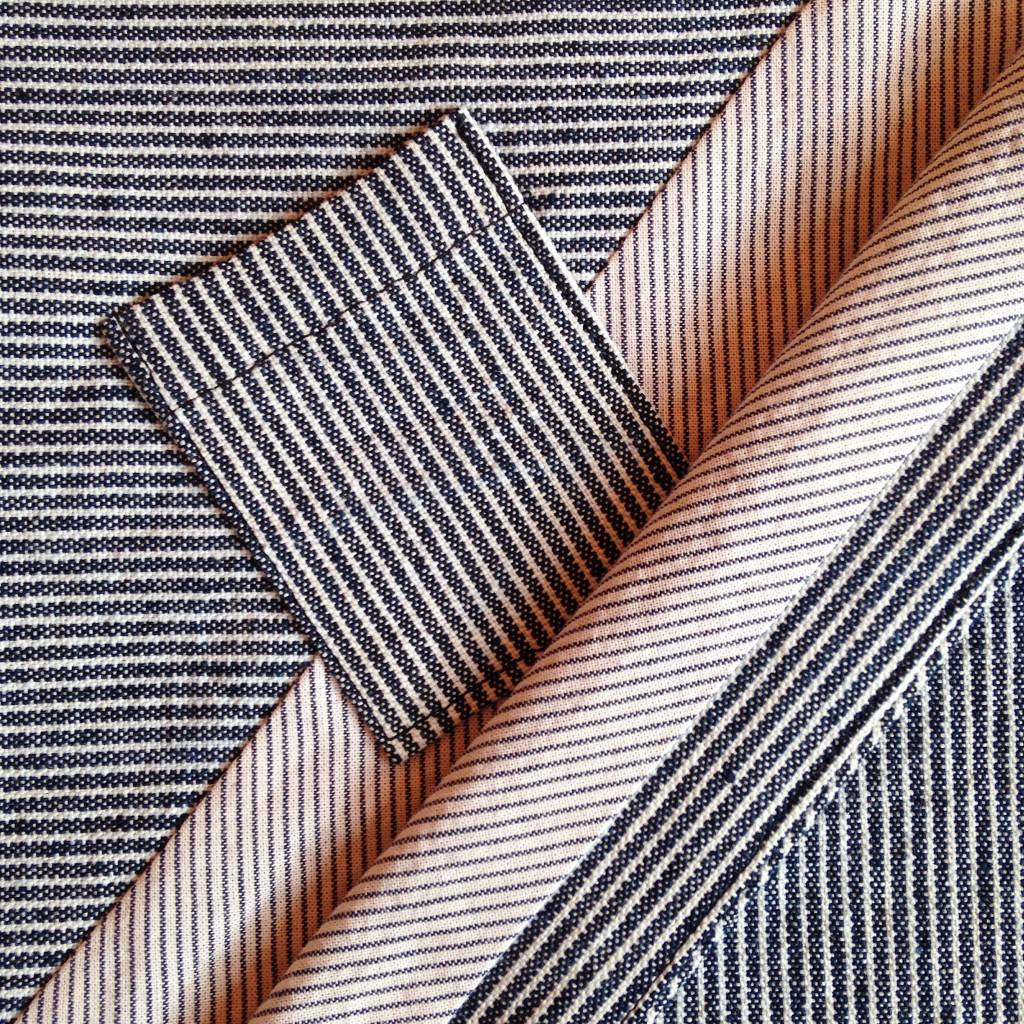 The bigger bonus of this pattern is that my boys love them and keep wanting to wear them. The fit is slim but not too tight, the waistband means they can easily dress themselves and they especially love the reversible pairs.
If you are on my mailing list or in my Facebook group then you will already know about today's release and you will have also received a discount code of 25% off all my patterns that is valid for the next week (until midnight GMT on March 11th). If you haven't got the code and would like to take advantage of this offer then you can either sign up for the Titchy Threads newsletter here or request to join the Titchy Threads patterns Facebook group here. Either way you'll make sure you're the first to find out any Titchy Threads news and the Facebook group is a great place to share things you've made with my patterns and ask questions as well.