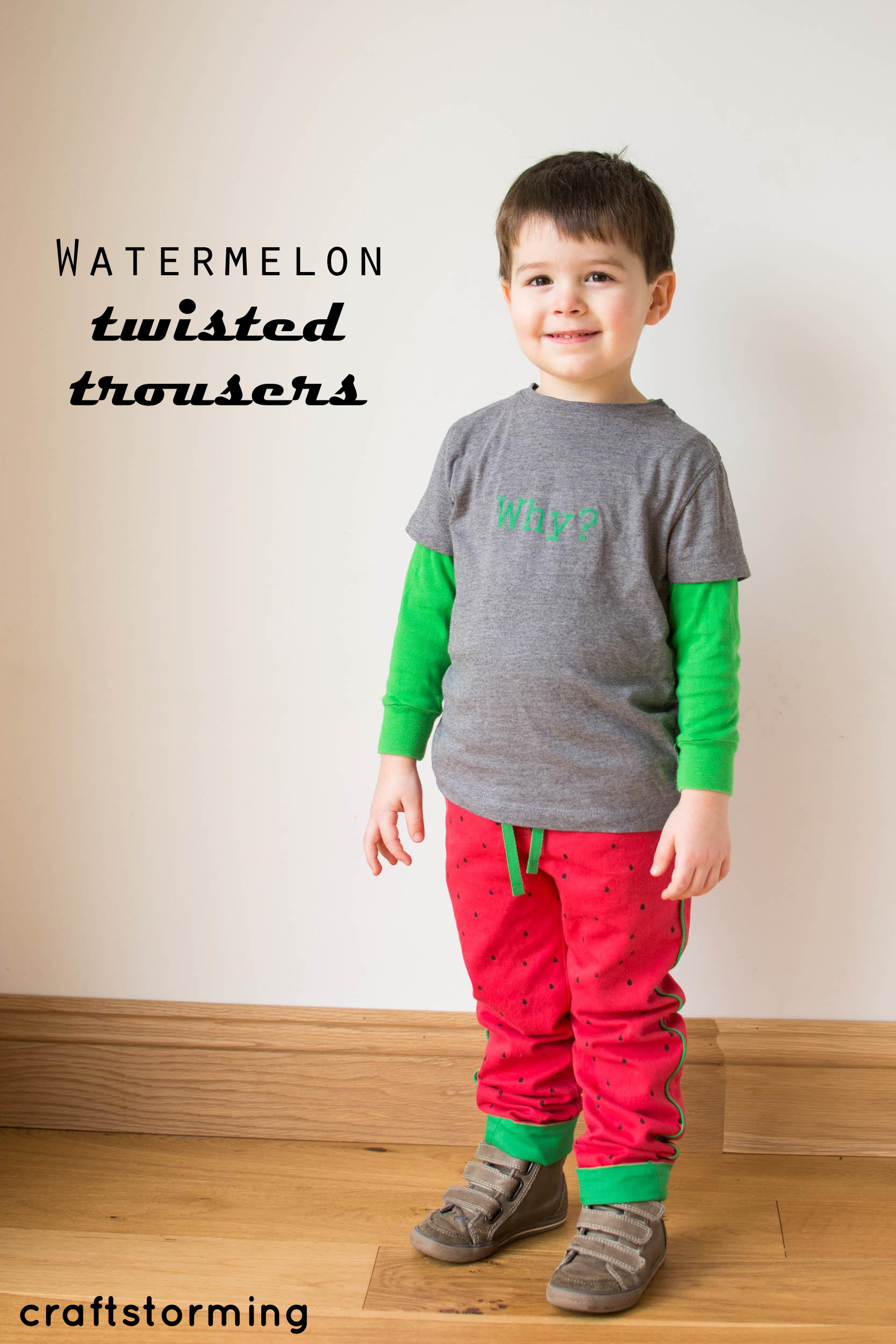 I am joining in with the Sew in Tune series today, hosted by Stacey of Boy, oh Boy, oh Boy and Melissa of Melly Sews. If you haven't heard of it before the idea is to sew up an outfit inspired by a song. This series has run a few times now but just before it was first announced I was getting ready to run a very similar series! After I heard about it I went with a completely different series idea (Sew Yummy) so I'm very excited to be sharing a song related outfit after all this time.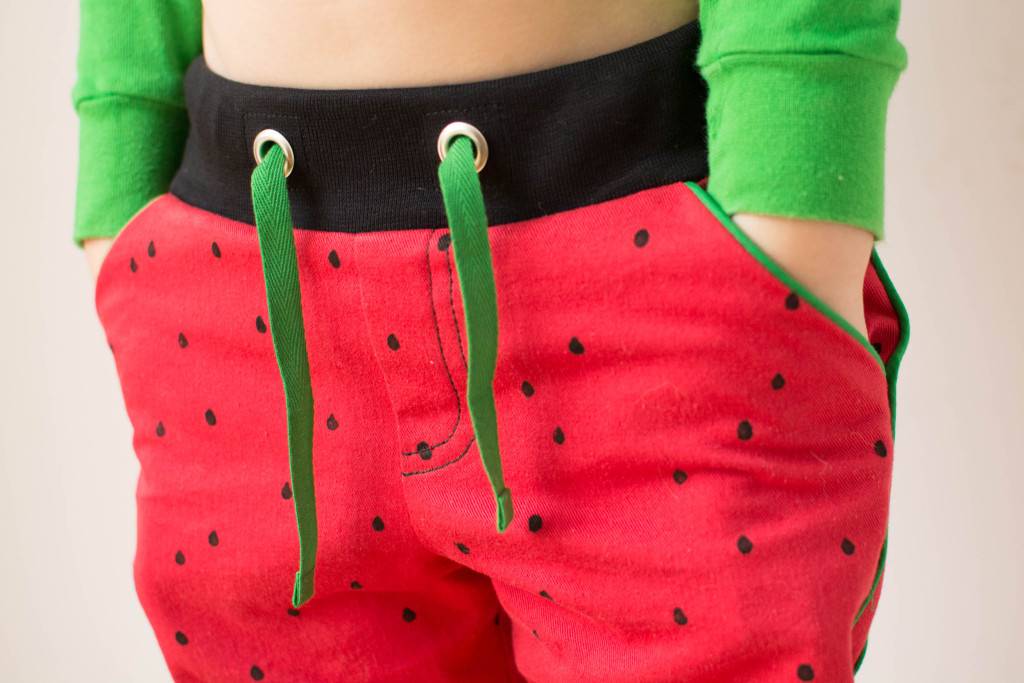 The song I chose is called Step On and is by a band called the Happy Mondays, who were popular in the UK in the late 80s / early 90s. You can watch the song on here. They are not really one of my favourite bands but they were fairly influential in the British indie music scene. They also helped to pave the way for a lot of bands in the Britpop era. It is probably their most catchy, well known tune and I just couldn't get the idea out of my head.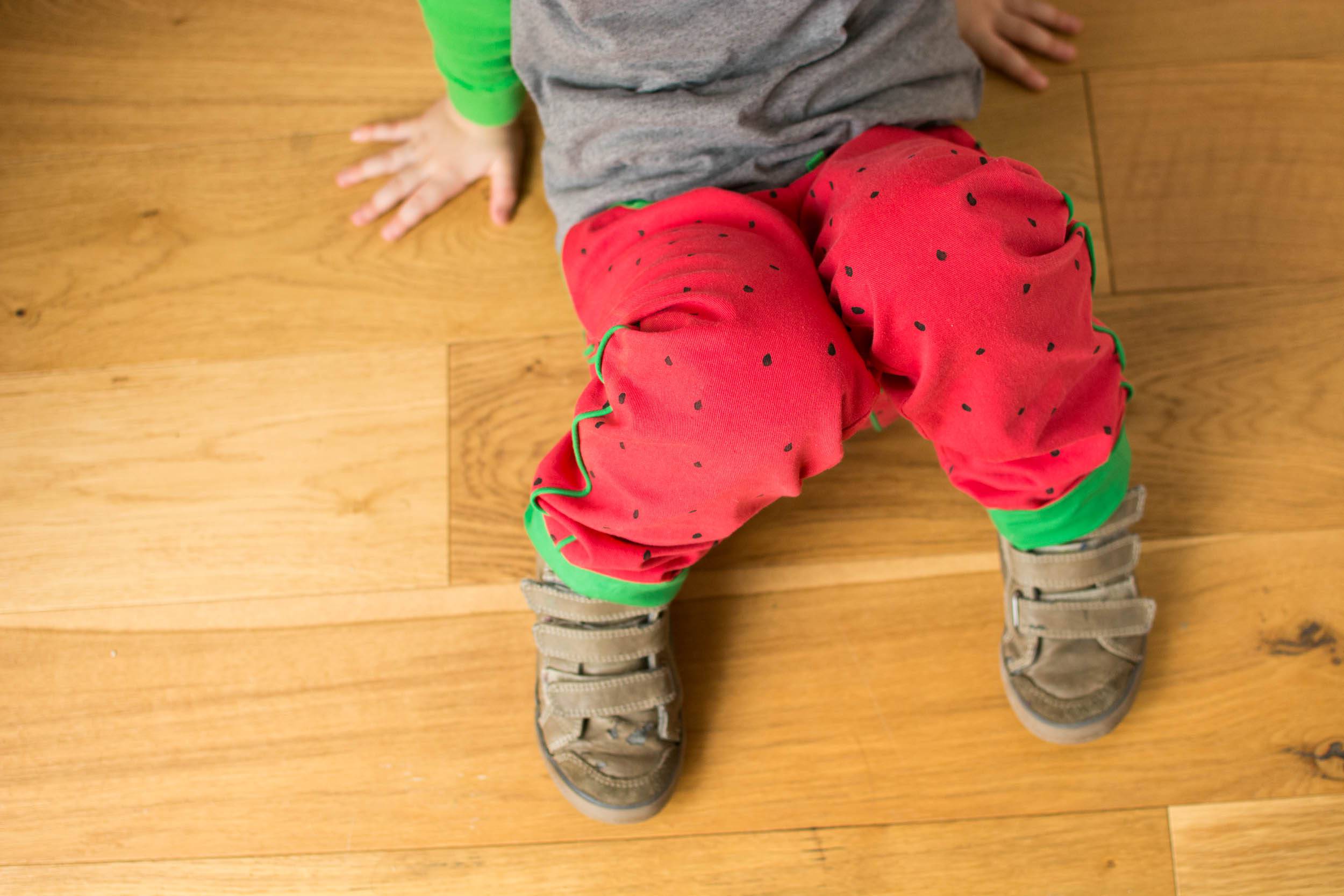 I first got the idea to make some watermelon trousers from Kristin's fruit strip skirt tutorial. I wanted to try and find a way to make it work for boys and decided piping would be the best way to add the contrast colour. I followed Kristin's suggestion to carve a seed stamp out of the eraser on the end of a pencil.
So what has Step Up got to do with watermelons? Well, the more memorable line from the song is "You're twisting my melon, man", which basically means "Hey, you're really confusing me". My Twisted Trousers pattern was the last piece of the puzzle and the piping on the side seam really highlights the twist and makes the watermelon more obvious.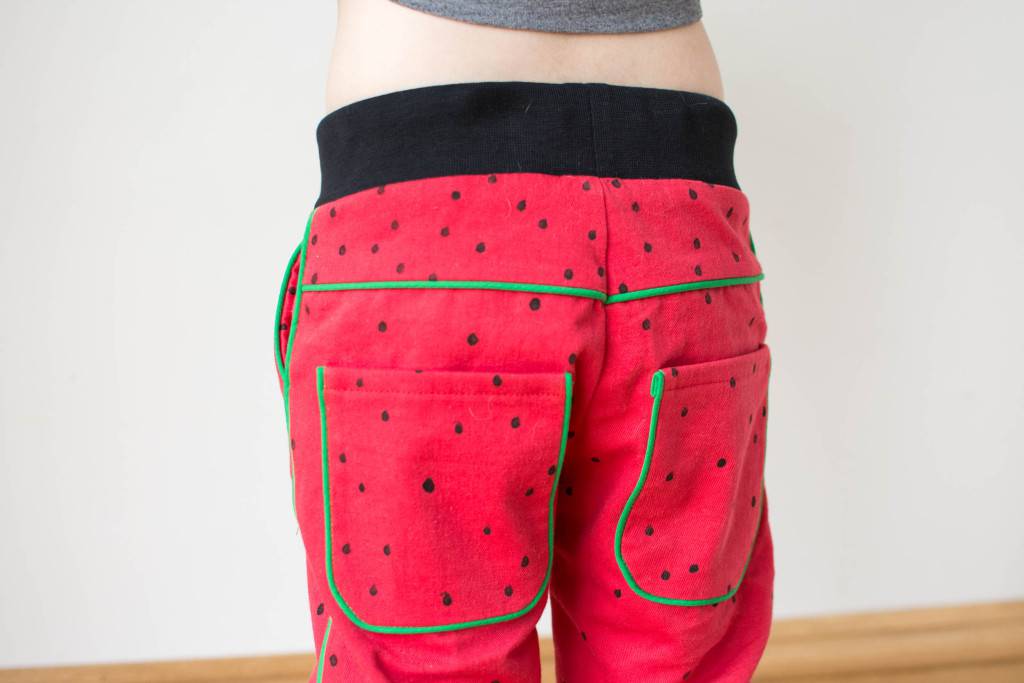 I had grander plans for the top but decided this T-shirt, with a subtle "Why?" on it, was a good balance to the vibrant trousers. I cheated a bit because I made this two years ago for Casper. Also, when I say "made" I actually mean I added a some vinyl to the front of a ready made T-shirt.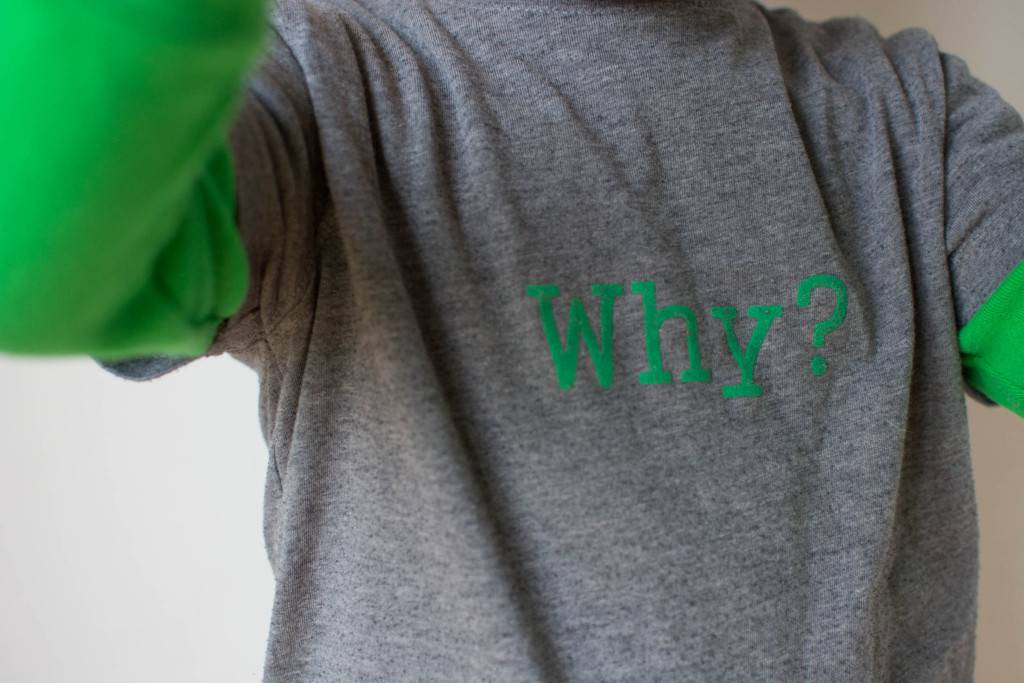 I ended up making the trousers a bit too long for him because I wanted to make sure he could fold up the inside green layer as cuffs. Fortunately Rowan absolutely loves them and will be glad he can wear them for a long time! It does mean that they bunch up a bit too much and the front and back twists get hidden – you can see them better below. You can also see that they are fully reversible. I am addicted to doing this to trousers now and it's included as an option in the pattern (currently in testing and due for release next week).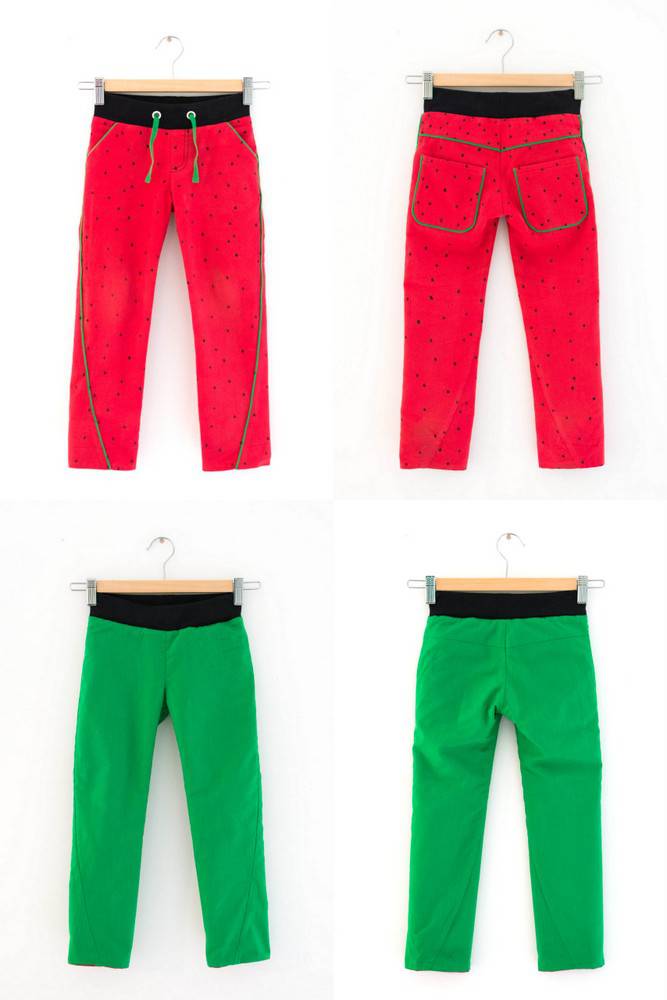 Thank you so much for Stacey and Melissa for having me today. Don't forget to visit their blogs to see what the other 3 guests have made today.