Hello. I am so excited to kick off the Rowan Tee pattern tour. Over the next two weeks some of my favourite blogging friends will be bringing you their versions of the pattern. Follow along to see just how versatile this pattern really is.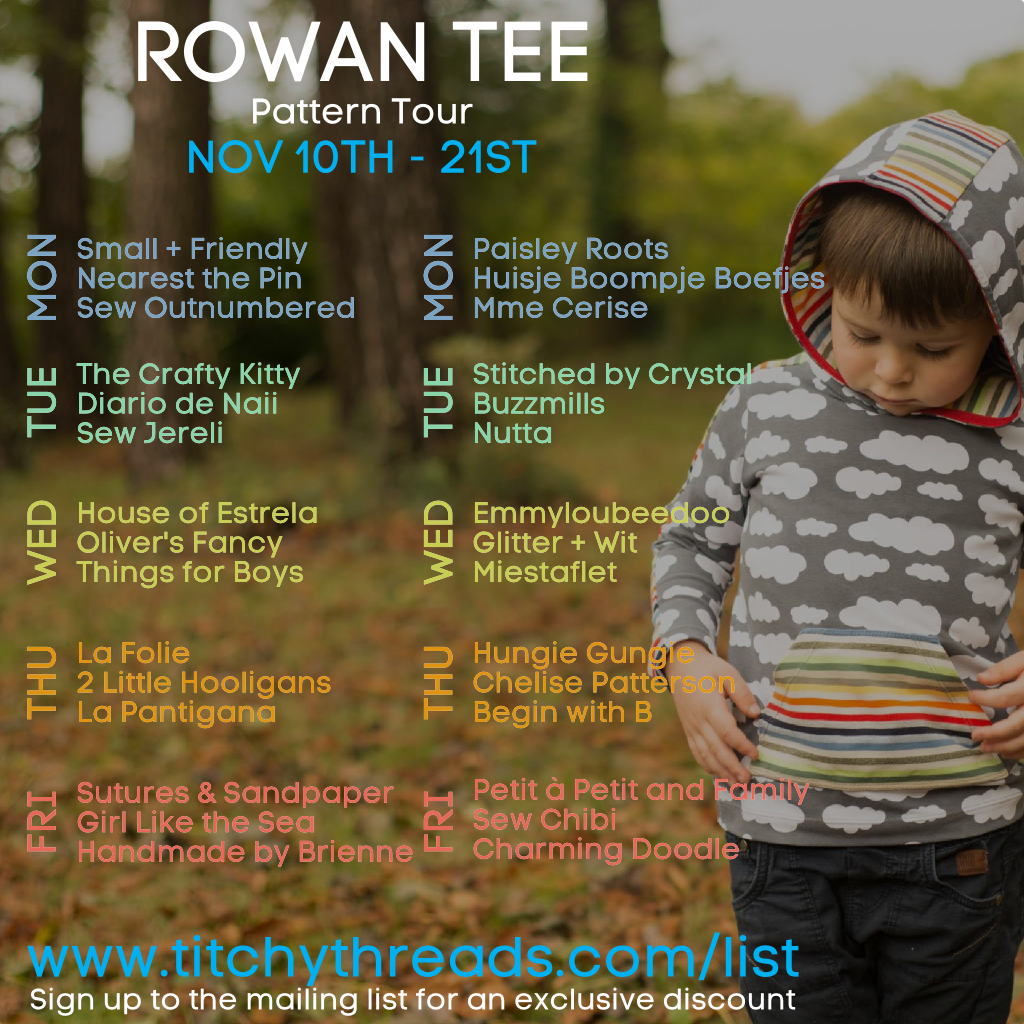 You will also spot at the bottom of the graphic that you can head here to get an exclusive discount over the next couple of weeks.
Today's tour features 3 bloggers who are experiencing warmer climates at the moment, so expect to see some summery versions. It's also a good day for the boys.
My first guest is the lovely and super talented Carla from Small + Friendly. She makes the coolest clothes for her two boys and she writes about a lot of other subjects. I also really enjoy reading her musings on motherhood, her positive attitude can be so motivational and you come away from her blog feeling like you've just visited a good friend. I adore the colour and print combination Carla has used her Rowan Tee, head over to her blog to find out more.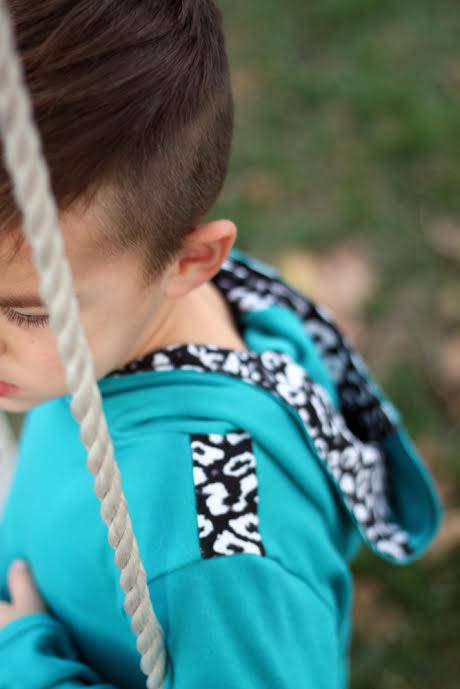 Next is Renee from Nearest the Pin. Renee lives in Australia. She sews stunning clothes for her daughter, her son and herself. Everything Renee sews looks so well made and she has great taste in fabric – I always love the colours and prints she chooses. Renee chose to sew a short sleeved T-shirt with a hood and chest pocket, which you can read about here. I keep meaning to make this combination for my sons – it's perfect for summer but also great for layering in colder weather.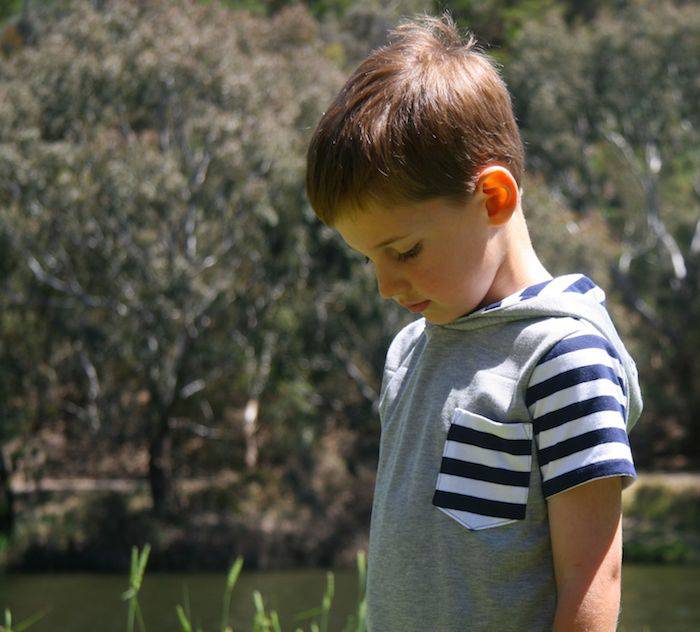 My last guest is another Australian, the lovely Natalie from sew outnumbered. Natalie has tested a few of my patterns (she wrote about them here and here) and is so thorough and helpful! She sews for her two young sons and has also ventured into sewing for herself and her husband recently. Natalie always manages to find really fun fabric for her boys and today's T-shirt is no exception. The shoulder stripe is such a perfect way to add some contrast. Head over to Natalie's blog to get all the details.