First up today is Crystal from Stitched by Crystal. I really admire how purposeful Crystal is with her sewing, no messing around – she tested the Rowan Tee pattern for me and had made her first T-shirt less than a day after I shared the pattern. I first came across Crystal and her adorable daughter when she reviewed the Small Fry Skinny Jeans for Pattern Revolution. She sews in a lovely, airy modern style and takes gorgeous photos as well – she also has a shop.  I really like seeing the fabric combinations Crystal comes up with and she's found another great one today for this spotty Rowan Tee.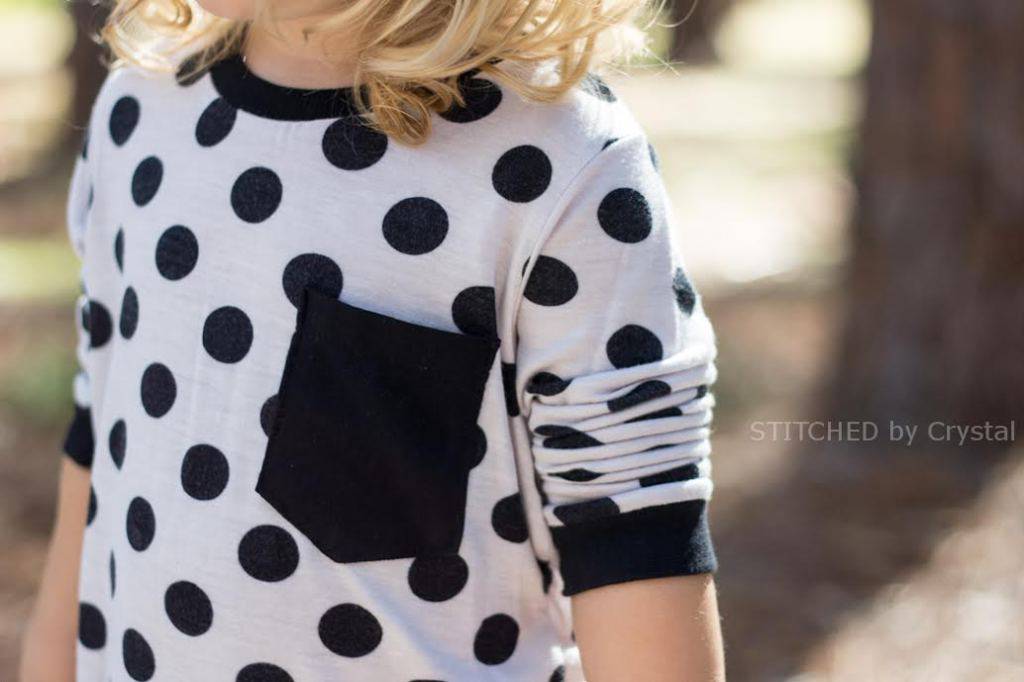 My second guest is Annelies, a Belgian living in Texas, who has switched days with Jane. She writes the blog Miestaflet and has this amazing playful style, with the perfect combination of bold prints and patterns with clean lines. Seriously, if you haven't visited her blog before then you're in for a treat – this sleepsuit is just stunning and this is the cutest baby jacket. Annelies is sharing two T-shirts today. How cool is that panda fabric and look, it's got ears!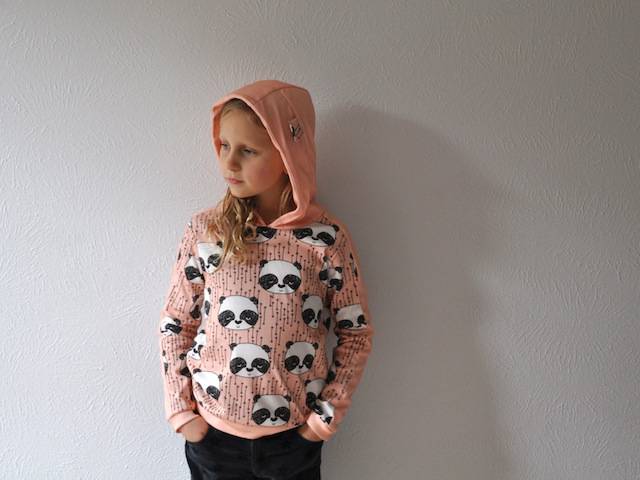 My last guest today is Shino from Nutta, which means "I sewed it" in Japanese. Shino lives in Japan and sews for her two girls and herself. She has a lovely clean style with the perfect mix of solids and prints and an occasional twist of fun (check out this Hello Kitty dress).  I only discovered Shino's blog recently so wasn't sure if she'd be able to join the tour but fortunately for me she did. Shino sells some incredible fabrics in her shop and she's used on of these for her Rowan Tee. Find out more on her blog.